New Years Eve Dried Fruit and Snack Board made of a variety of sweet, salty, spicy and chocolate pairs perfectly with a game night in to end the year.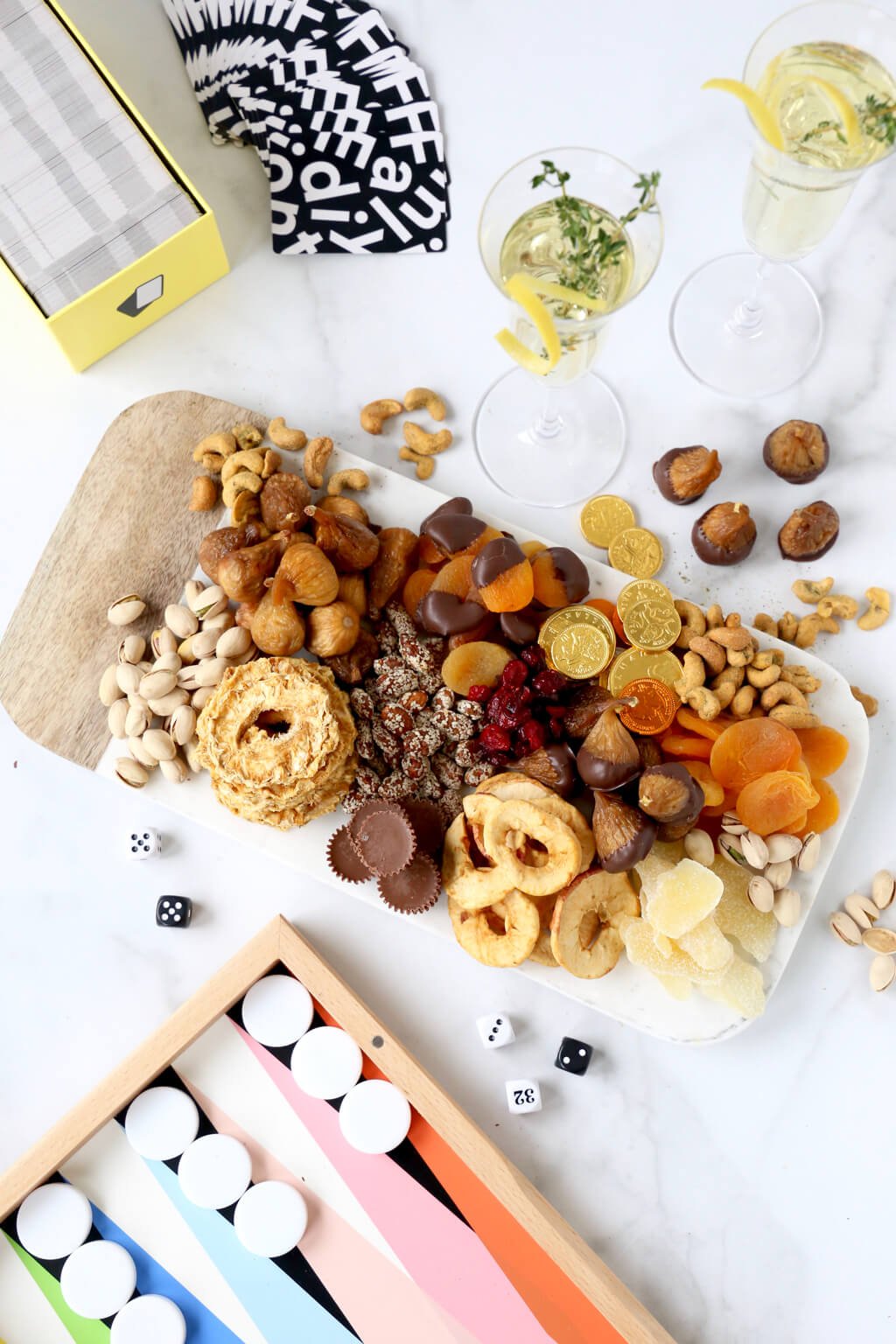 We are counting down the days to 2021 and keeping things simple yet festive to celebrate the end of this crazy year. An intimate gathering allows you to create something extra special to snack and sip on. There is no need for a fancy meal, just throw together your favorite snack board to munch on throughout the evening while playing games with family and friends. Cheers to you!
What You Need To Make a Snack Board
Games and snacking is a just what we all need to close out 2020. We make a lot of snack boards in our home and can't wait to enjoy a dried fruit, nut and chocolate board for the last day of the year. Pick your favorite dried fruits, nuts and add in chocolate to make a beautiful and delicious snack for your family and friends. I love to dip some of my dried fruit into chocolate as well for an extra special touch.
Nuts
Pistachios
Spiced Cashews (I love TJ Thai Lime and Chili Cashews)
Honey Roasted Almonds (I love TJ Sesame Honey Almonds)
Maple Glazed Pecans
Dried Fruit
Candied Ginger
Dried Pineapple
Dried Apricots
Dried Figs
Dried Apple Rings
Chocolate Dipped Dried Fruit
Chocolate Dipped Apricots
Chocolate Dipped Dried Figs
Chocolate
Chocolate Covered Almonds
Chocolate Peanut Butter Cups
Chocolate Gold Coins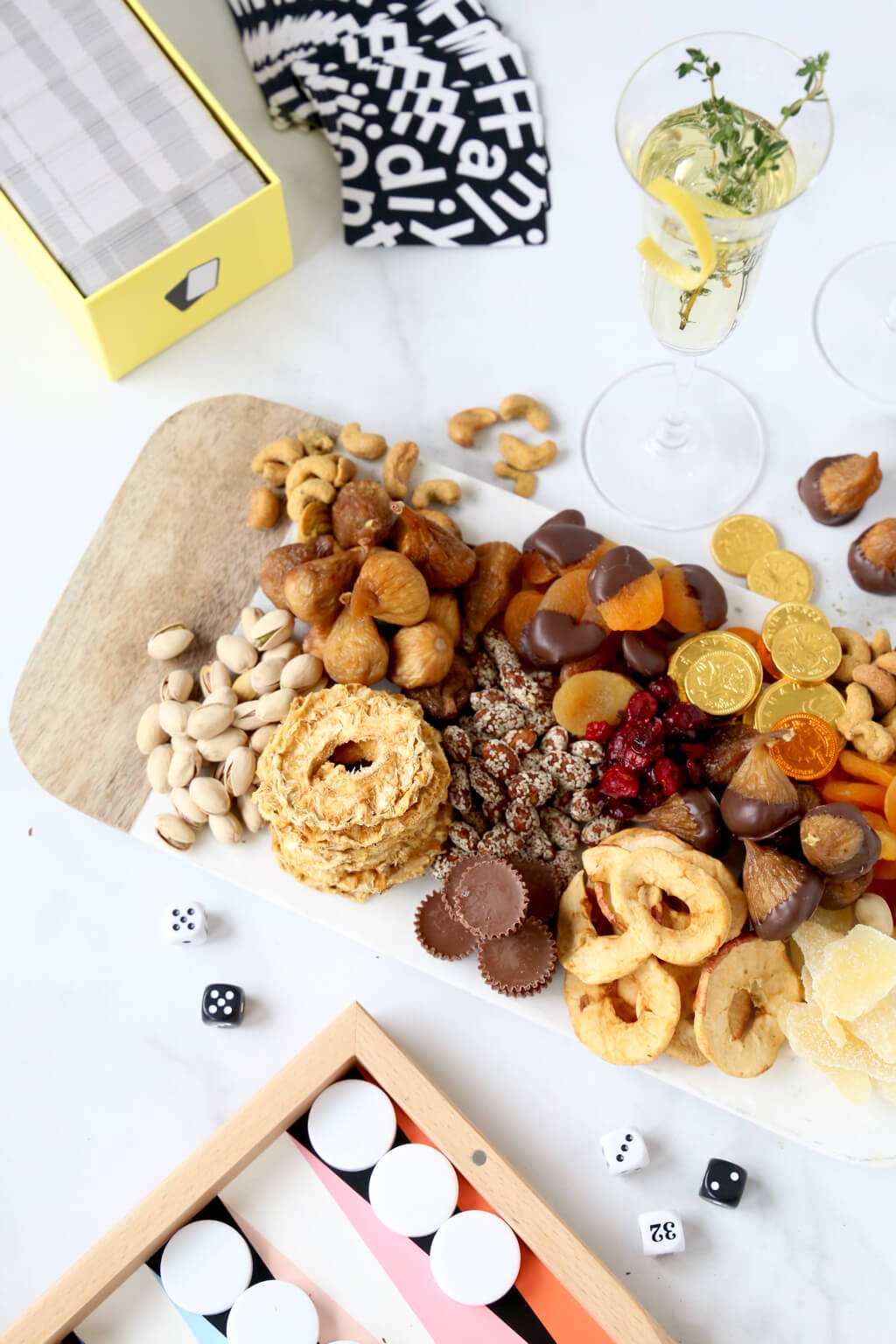 Family Friendly NYE Game Night
Keeping things simple is the theme of the year and NYE can be fun and festive with the ones you love. Game night has been a big hit in our home in 2020 and these are some of our favorite games that are perfect for a New Years Eve in.
Card Against Humanity:Family Edition
Backgammon
Catch Phrase
Monopoly
Family Bingo
Poker
New Years Eve Cocktails
One of the most important things of the night, the perfect NYE cocktail to ring in the new year. There is nothing better than a classic glass of champagne with an added twist of lemon peel and fresh a fresh thyme sprig or make it fancy with one of my favorite cocktails.
Maple Bourbon Sour Cocktail
Spiced Cranberry Paloma
Apple Cider Aperol Spritz
Strawberry Mojito
Pomegranate Champagne Spritzer
Hot Chocolate Bombs (for the kids)
Cheers to where we have been in 2020 and a fresh new start in 2021!