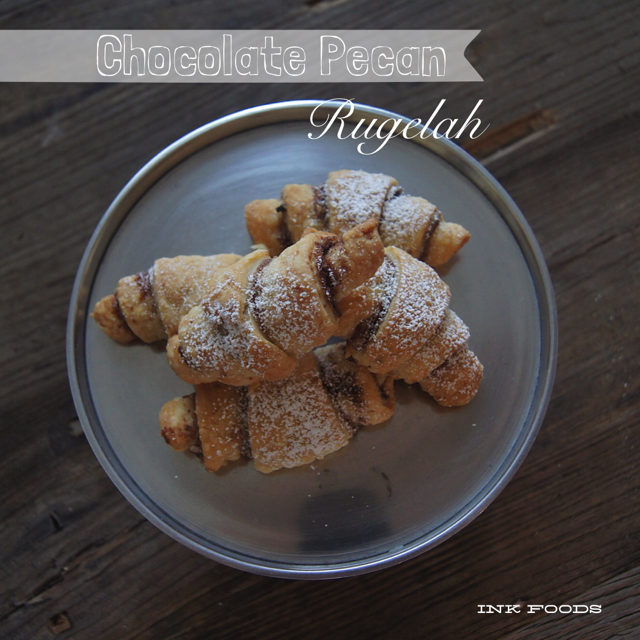 Happy Monday everyone!!! As I was making this wonderful cookie this weekend for a family dinner, my husband was watching me and asked me what I was doing, I was so excited to tell him that I was making Rugelach. I assumed he knew exactly what this was because I love it so much and so should he, but instead he said, "What....how are you making arugula". No, this cookie is not a leafy green, but a classic Rugelach is a crescent shaped cookie made with cream cheese dough and can have a variety of fillings such as, chocolate, nuts, raisins or preserves. Rugelach comes from Jewish origin and literally means "little twist" in yiddish.
My Favorite Rugelach Flavors:
Chocoolate Pecan
Raspberry
Cinnamon Raisin
Apricot
White Chocolate Hazelnut
If you decide to create your own filling, the recipe for the dough will always stay the same. You will make the dough and let it rest in the refrigerator for two hours. While you are waiting, playing around with your filling ideas and see what will work best for the season. I hope you enjoy these yummy cookies that have a lot of history and can be a great tradition for your family!
Print
Chocolate Pecan Rugelach
16 Tbsp

(

2

sticks) butter, room temperature

8 oz

cream cheese, room temperature

2 Tbsp

sugar

2 ¼ cups

all purpose flour

1 tsp

vanilla extract

½ cup

pecans, chopped

2 Tbsp

brown sugar

2 Tbsp

granulated sugar

1 tsp

cocoa powder

1 tsp

cinnamon
Instructions
cream together butter, cream cheese and sugar
add in vanilla extract and flour and mix just until combined...do not overmix
wrap dough in plastic wrap and refrigerate for 2 hours
while dough is resting, combine pecans, both sugars, cocoa powder and cinnamon into bowl and set aside for filling
preheat oven to 350 degrees F
divide dough into 2 balls
roll out dough into large round disc (about 12")
sprinkle filling onto disk and pat it in with a spatula
cut into 24 equal wedges
roll each piece like a crescent, from larger end to small point
place on lined baking sheet and bake at 350 F for 20 minutes or until golden brown
allow cookies to cool and dust them with powdered sugar
cookies can be stored in air tight container for 1-2 weeks