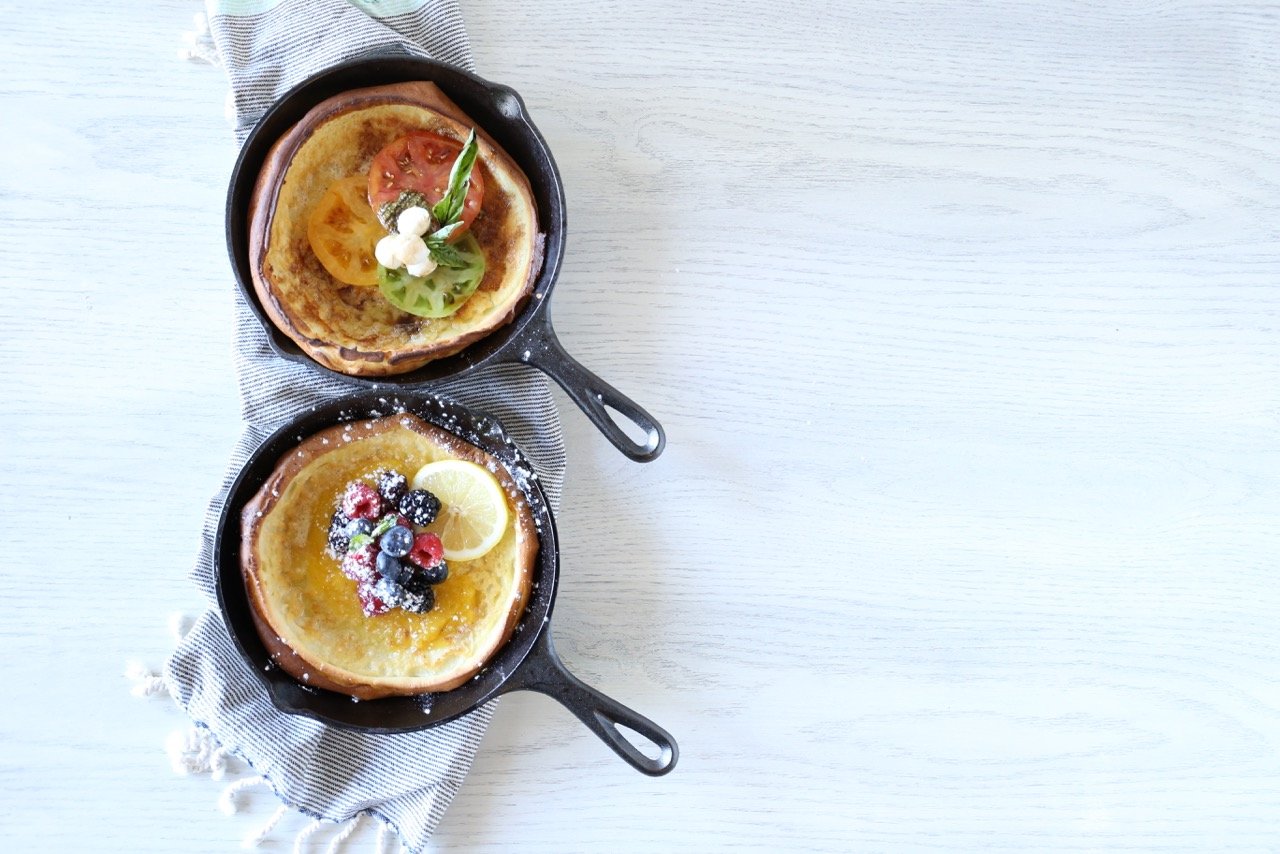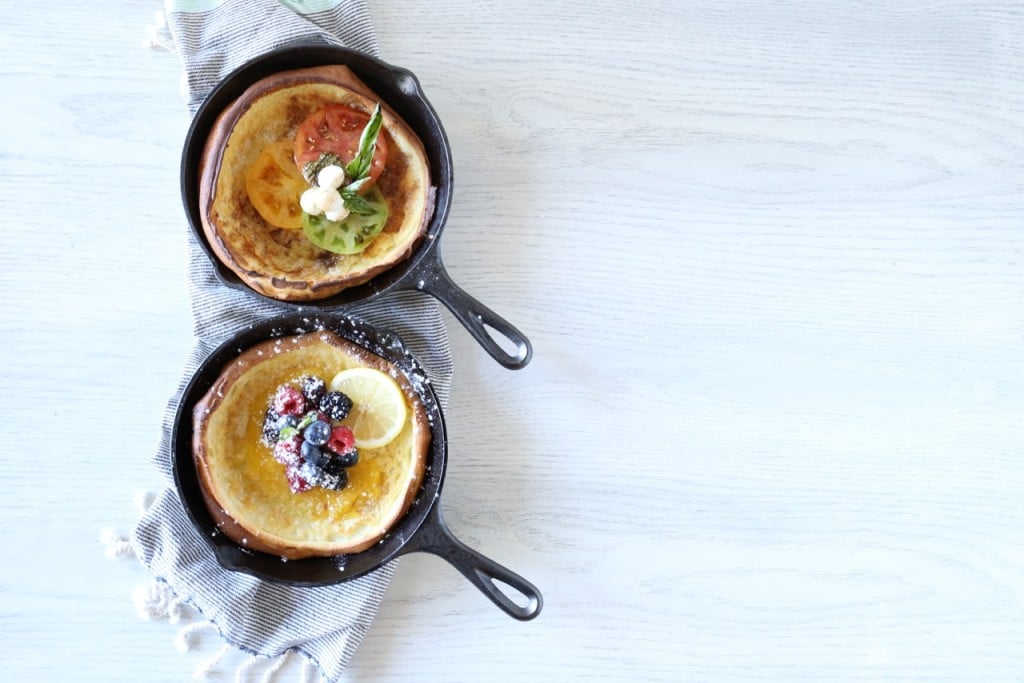 Weekends are made for family time, lounging and Dutch baby pancakes. These pancakes are like a combination of pancakes, crepes and popovers, and they are as much fun to make as they are to eat!
A Dutch baby, sometimes known as a German pancake, a Bismarck, or a Dutch puff, are baked in a cast iron skillet and puff to great heights while cooking. There are a few tricks to making these puffy pancakes.
Start with a thin pancake batter consisting of eggs, milk, flour, sugar and butter that is combined in a blender to create the smoothest consistency. While you are making your batter, heat your cast iron skillet in the oven before buttering. A hot skillet and melted butter ensures you will have the puffiest and tastiest Dutch baby.
Once the Dutch baby is baked, you will have a crunchy edge and a thin, crepe-like middle that can be filled sweet or savory ingredients. A classic Dutch baby can be enjoyed just like a traditional pancake with a dusting of powdered sugar and maple syrup or can be fancied up with your favorite garnish. To dig into your sweeter side, garnish with mixed berries, lemon curd, powdered sugar and a sprig of mint, or make a meal out of it with a twist on a Caprese salad drizzled with a balsamic reduction.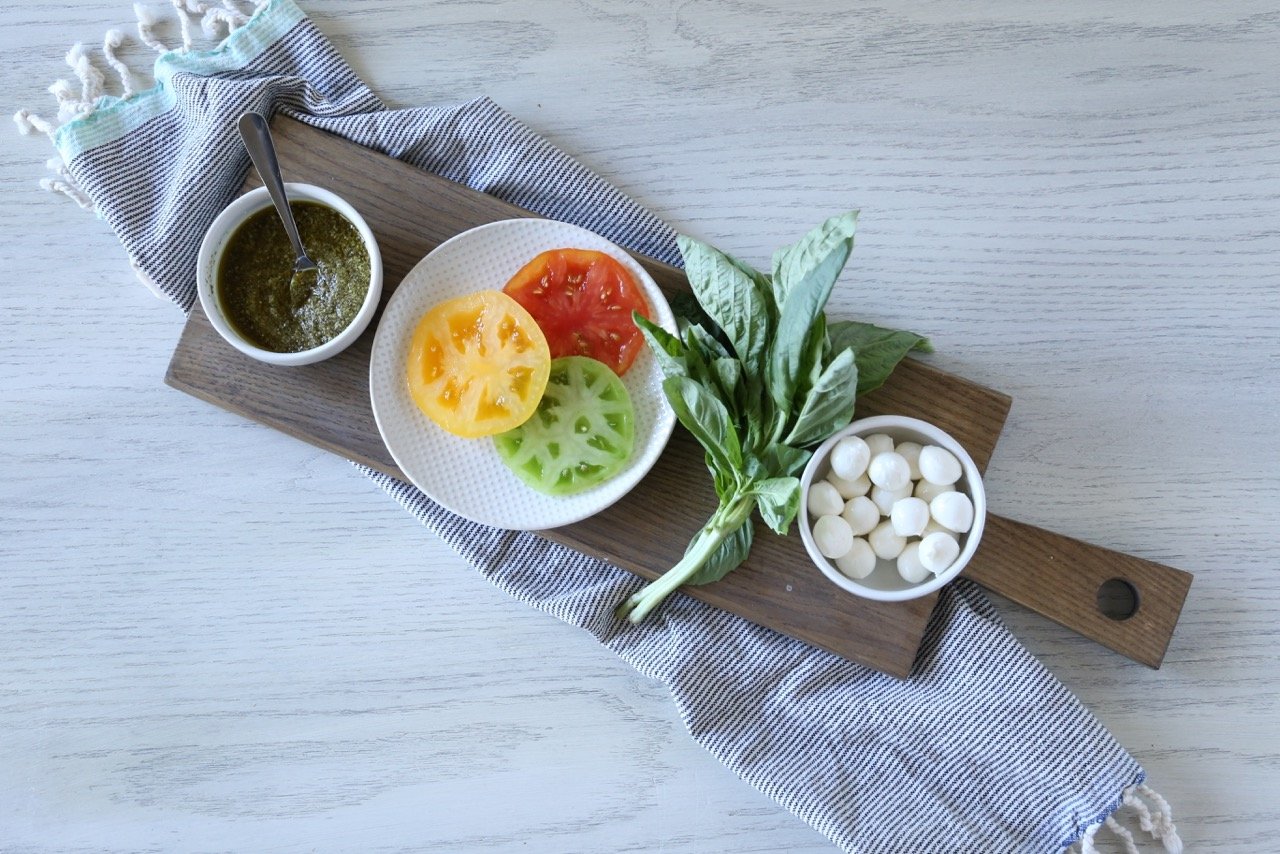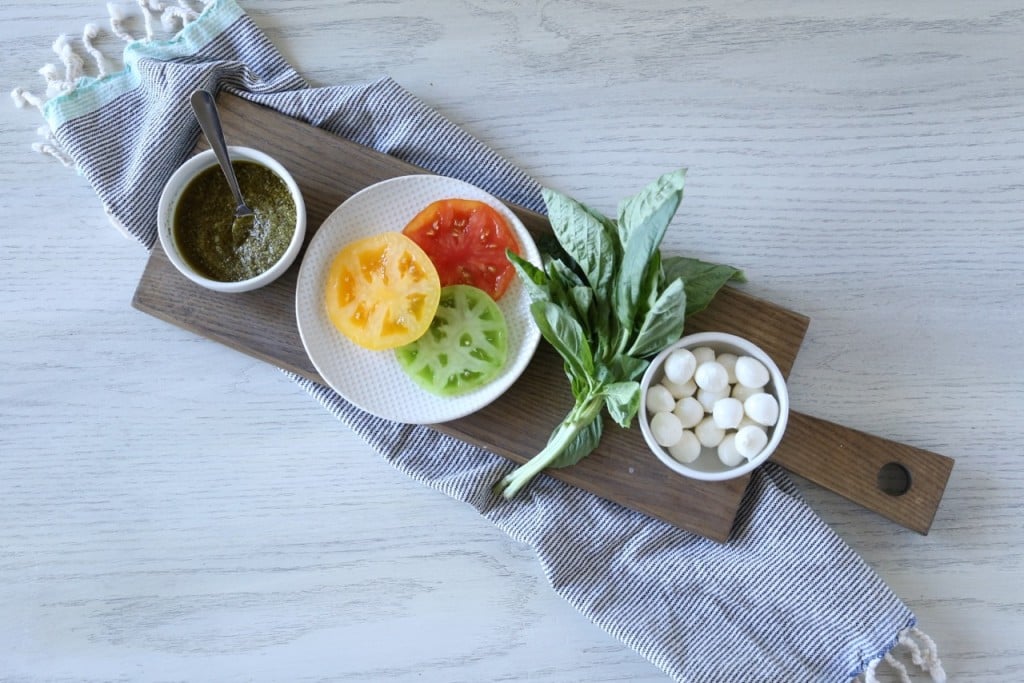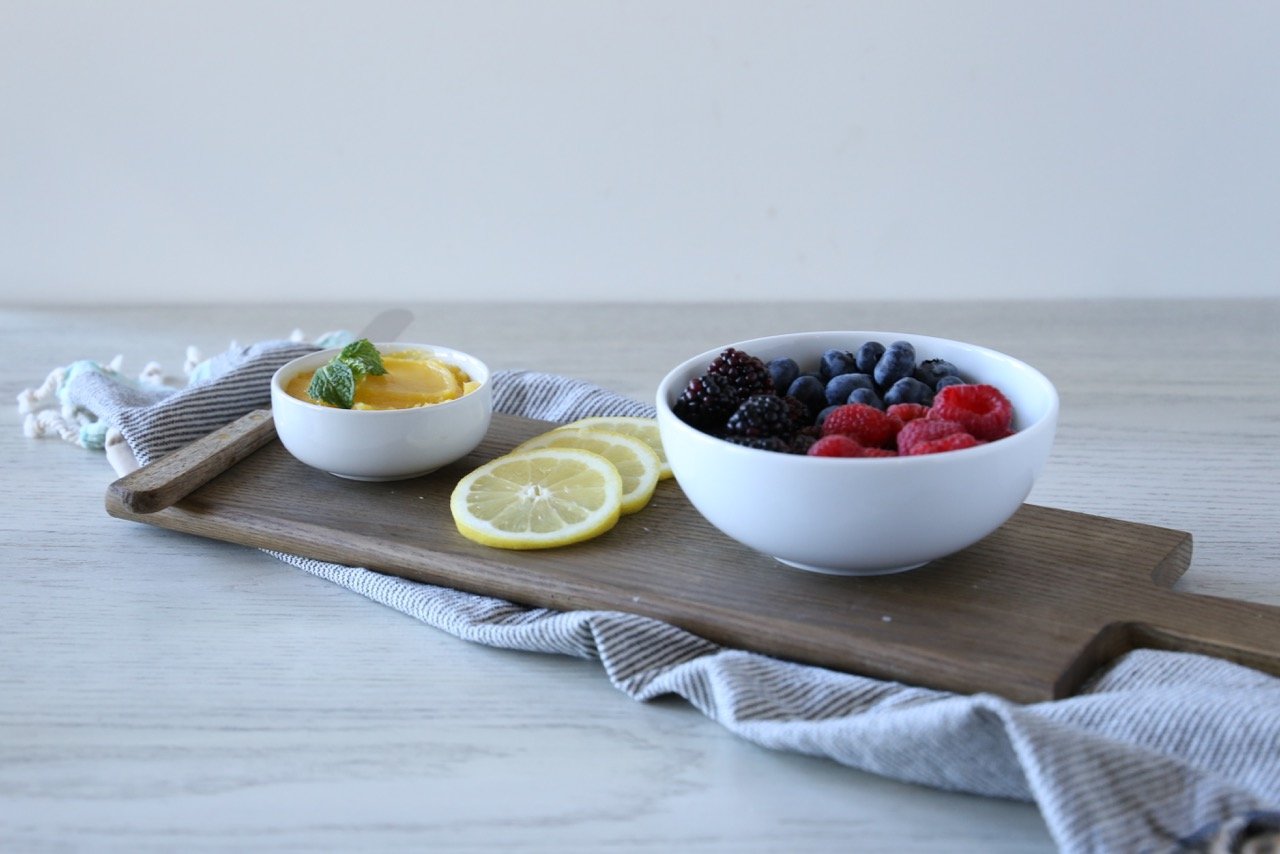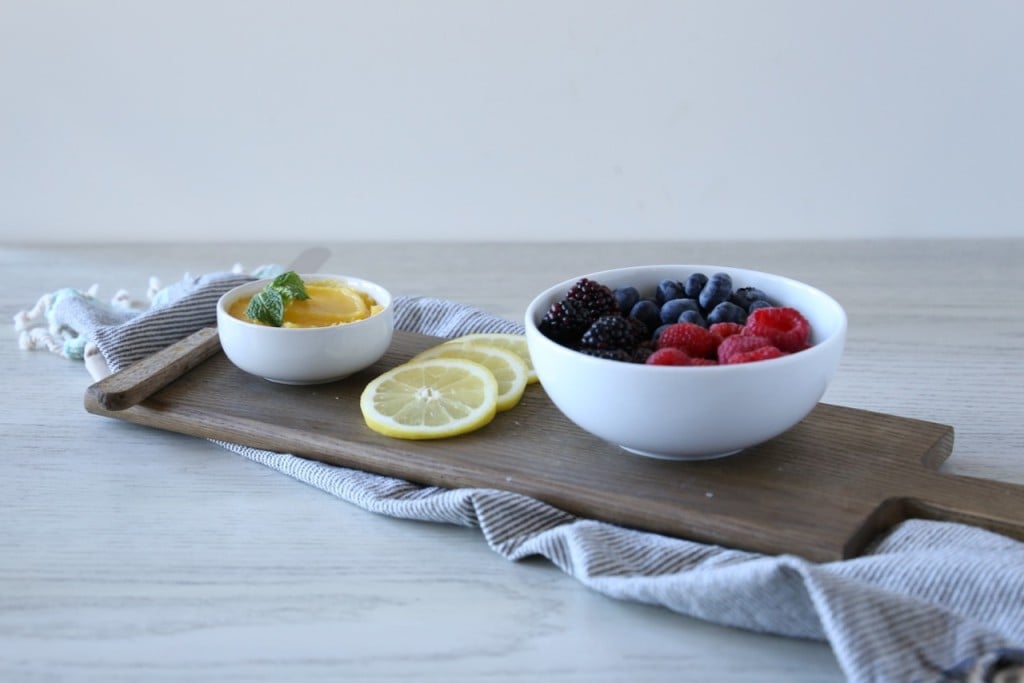 Use small skillets to make personalized Dutch babies or one large skillet to make a Dutch baby to share.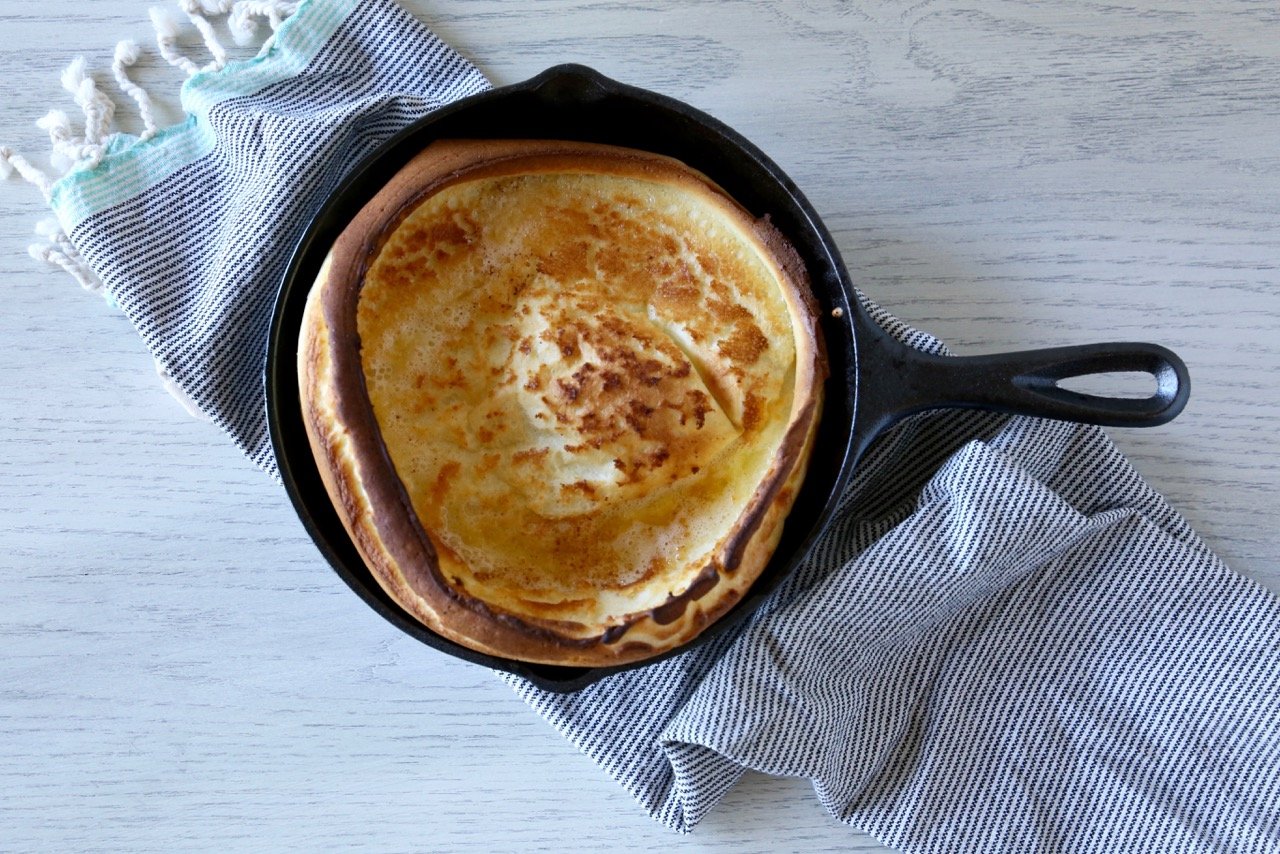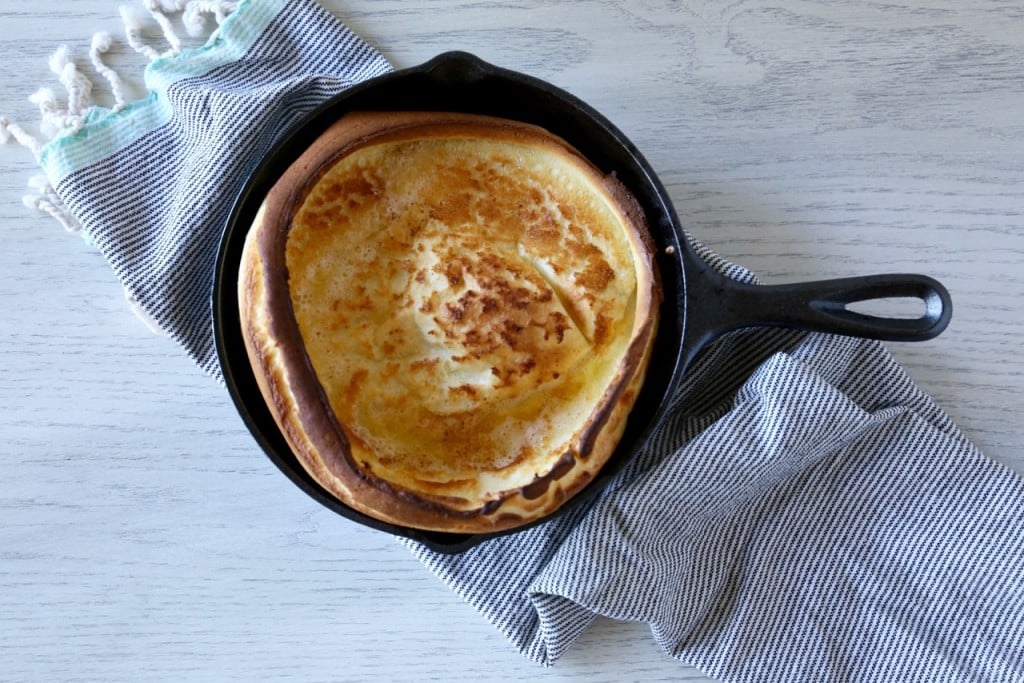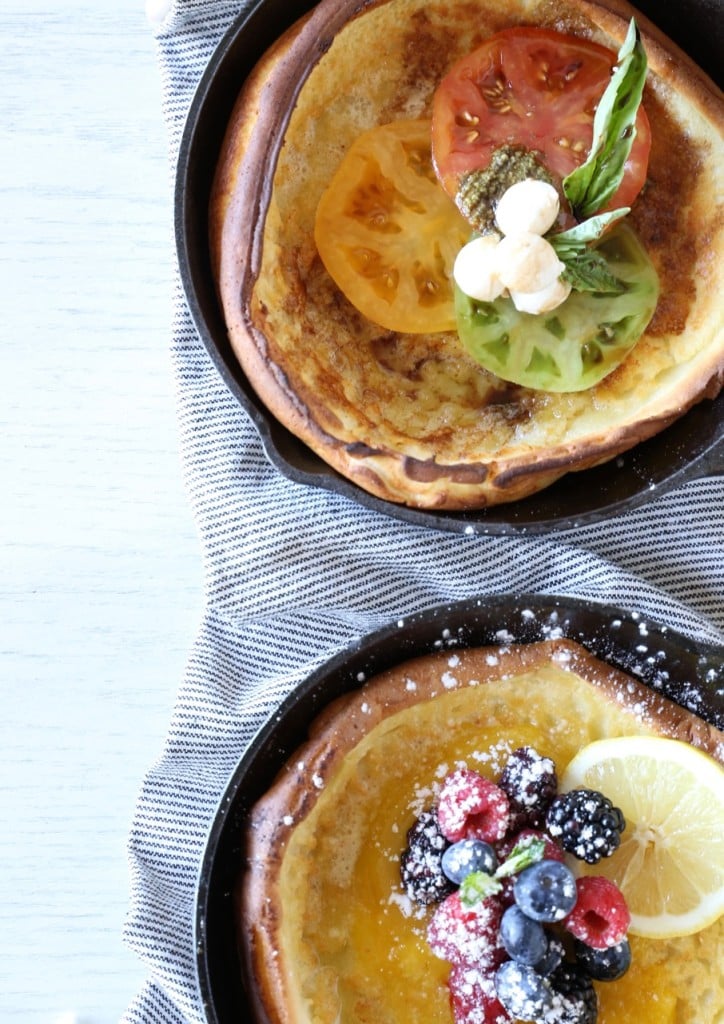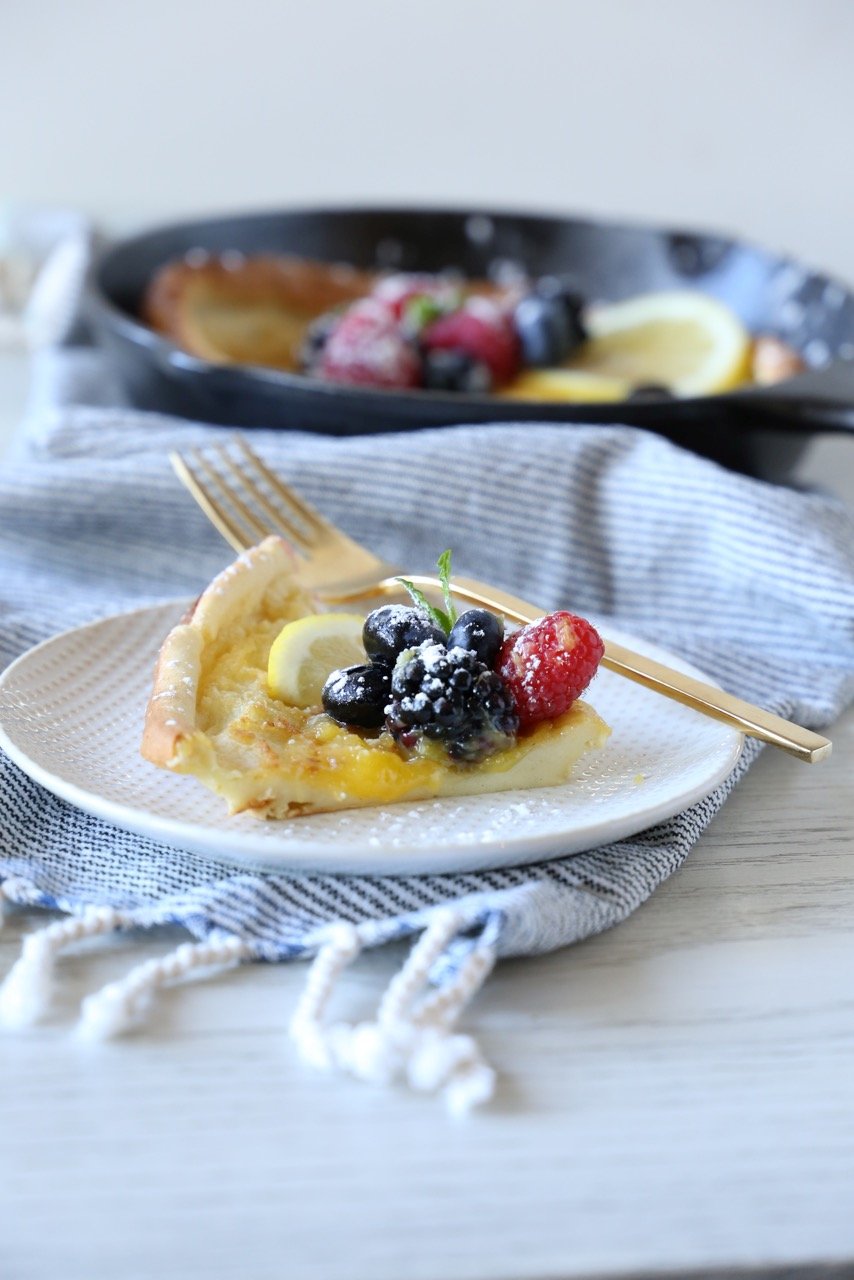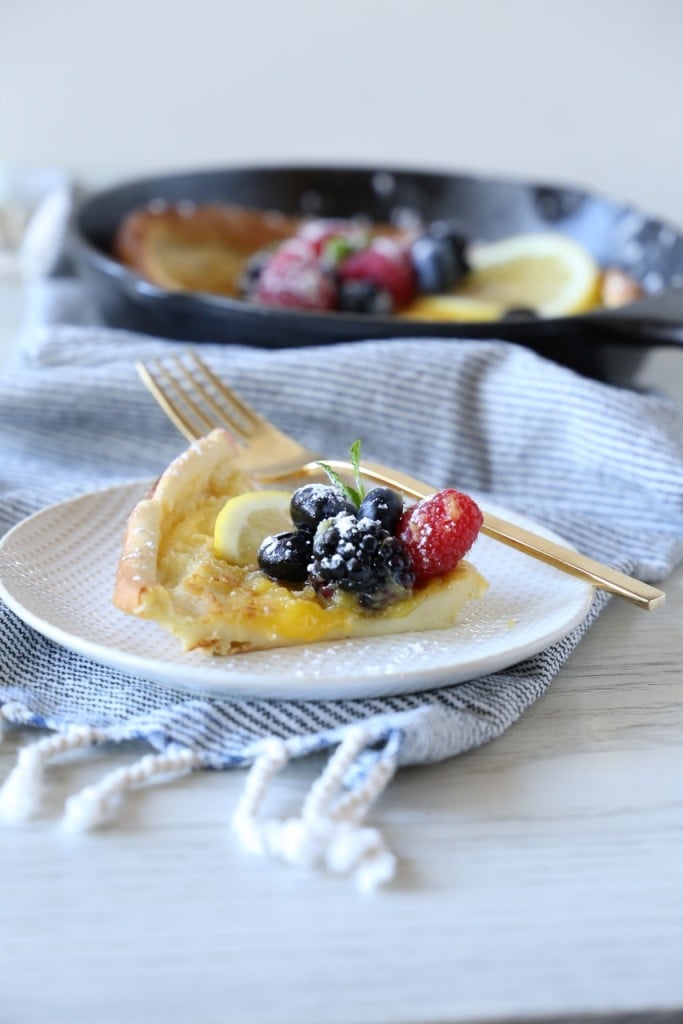 Dutch Baby
3

eggs

¾ cup

whole milk

¾ cup

all purpose flour

2 Tbsp

sugar

1 tsp

vanilla extract

½ tsp

salt
pinch of nutmeg

2 Tbsp

unsalted butter, divided
Instructions
Preheat oven to 425 degrees F
Place 2 8" cast iron skillets in the oven to warm up while you are making the batter
In a blender or food processor combine eggs, milk, flour, sugar, vanilla, salt and nutmeg
Blend until smooth
Remove the skillet from the oven and melt 1Tbsp of butter on each skillet, tilting to coat the bottom and sides
Divide the batter in half and pour into each cast iron skillet
Bake until the dutch baby is puffed up and golden brown on the edges, approximately 12-14 minutes
Remove from the oven and immediately garnish and serve
Notes
Berry Lemon Dutch Baby
Once the Dutch baby is out of the oven, spread a thin layer of lemon curd in the center of the pancake. Top with fresh berries, dust with powdered sugar and garnish with fresh mint
Caprese Dutch Baby
When making the Dutch baby, remove the 2 tablespoons sugar from the recipe. Once the pancake is out of the oven, top with pesto, sliced heirloom tomatoes, mozzarella cheese balls or slices, fresh basil and a drizzle of balsamic reduction.
Makes 2-8" Dutch Babies