An old fashion summer drink made with fruit infused simple syrup, half and half, and sparkling water.  Italian Cream Soda is Colorful, creamy and so refreshing!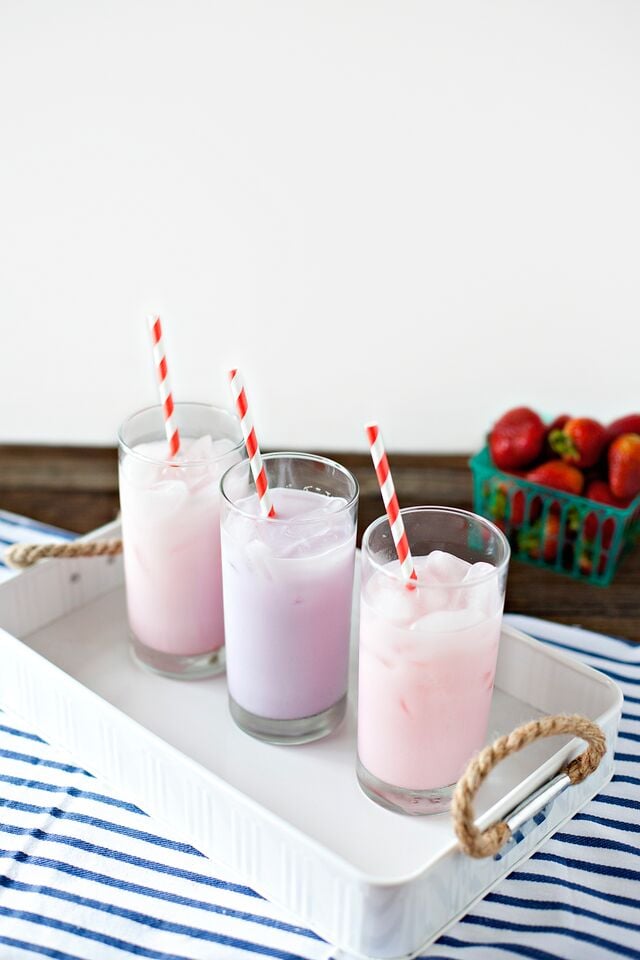 A backyard summer barbecue is the perfect place to sip on a refreshingly fizzy homemade soda. Although this fruity drink is called Italian cream soda, it was originally created in the United States, flavored with well-known Italian syrups.  This recipe gives you the option to make your own syrups from scratch, which provides endless flavor possibilities for a quick and easy summer drink.
Print
Italian Cream Soda
2

-

3

Tbsp homemade blueberry or strawberry simple syrup

½ Cup

sparkling water

1 Tbsp

half and half
Simple Syrup Recipe

1Cup

granulated sugar

1Cup

water

1Cup

fresh strawberries or

1 Cup

fresh blueberries
Instructions
Combine granulated sugar and water in a small saucepan; bring to a boil.
Once sugar has dissolved add in fresh fruit and boil for about 10 minutes or until syrup becomes thick.
Strain the mixture to remove the fruit and keep the juice.
Allow the simple syrup to cool completely before using.
Add 2-3 tbsp of simple syrup to a glass filled with ice.
Pour in sparkling water on top of the simple syrup until the glass is almost full.
Top off the soda with a splash of half and half.
Stir to combine, and enjoy immediately!
Thank you for visiting and I hope you enjoy!  Recipe featured in Advocate Magazine July Issue.
Photography: Megan Weaver