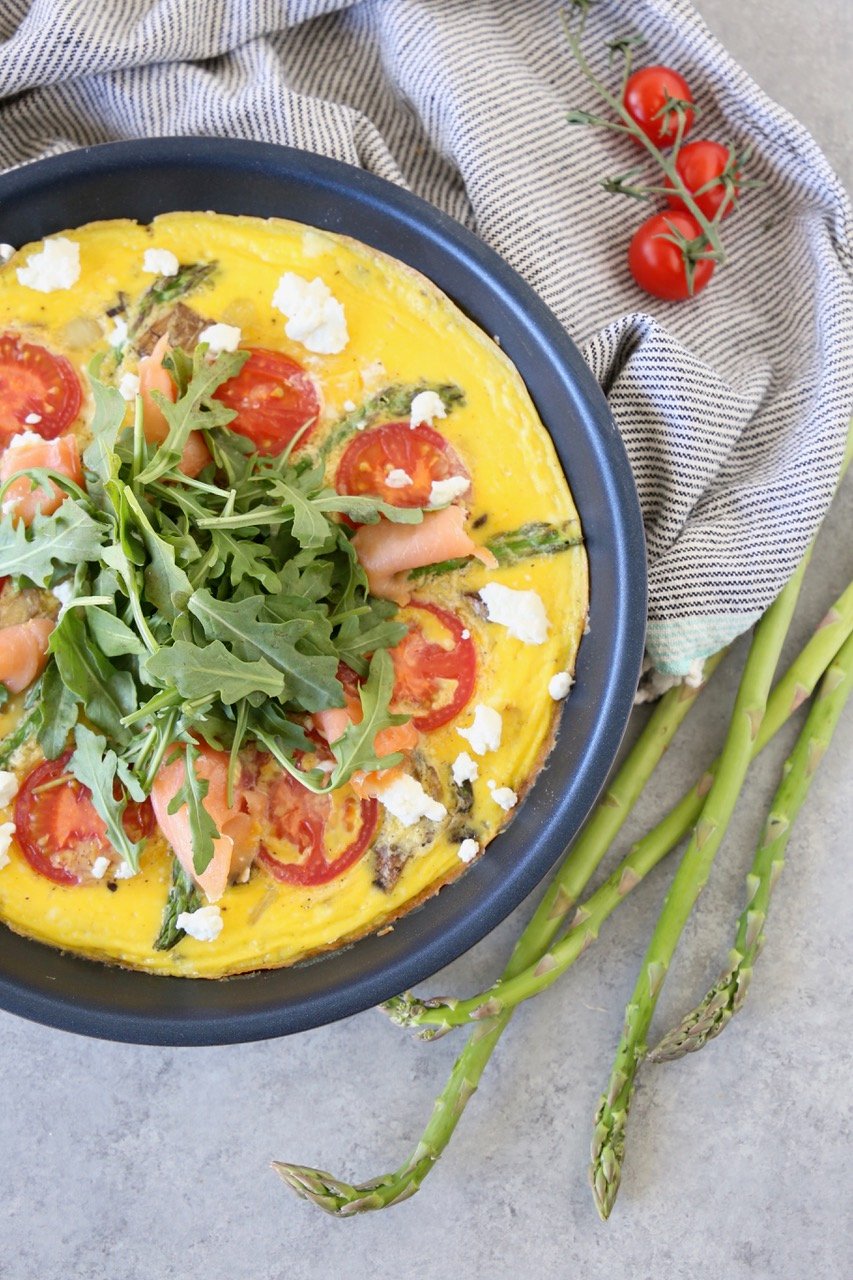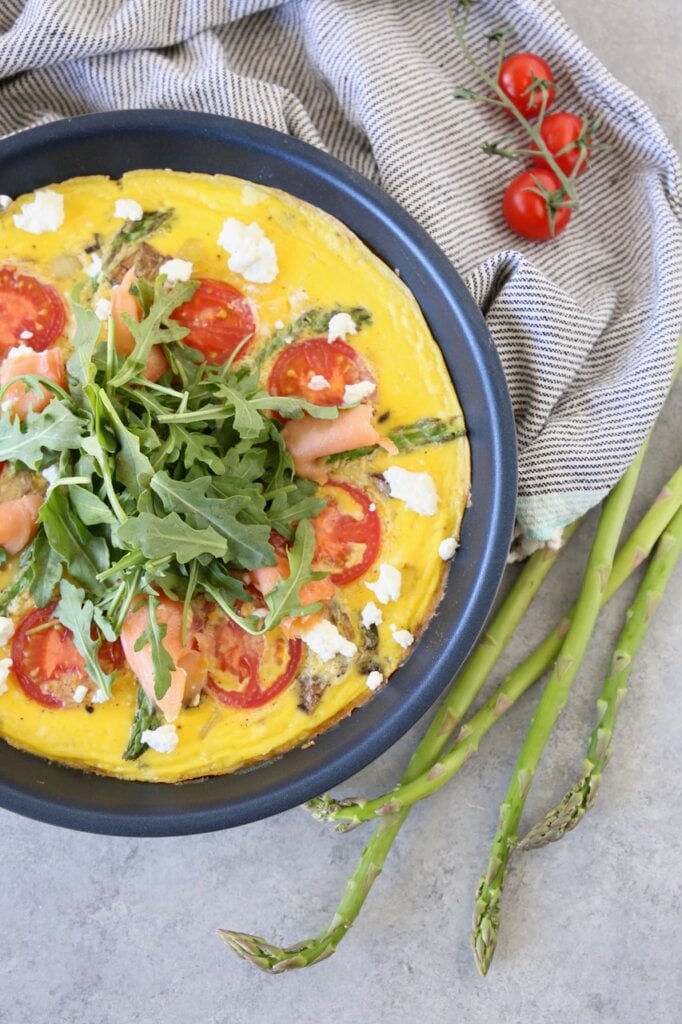 One more day until the weekend and I cannot be more ready. This is has been a crazy week trying to catch up from a wonderful spring break with my family. We took the kids the beach for some much needed sun and playing in the sand, but what I find most refreshing is the food that we eat when we are near the ocean. It is fresh, clean, simple and so delicious.
Right before we left town I received an awesome new pan by Made In Cookware pan and I was super excited to try it out. So while I was on vacation I was dreaming up my first recipe to make and a Spring Frittata was top of mind...and it is officially Spring!
Let me tell you...I know it is mental, but when you have new pots and pans, you want to cook more and make something extra special. So this fancy Harbor Blue Non Stick Pan is not only just fancy, it made the perfect frittata. Everything cooked evenly, on the stove and once I put the frittata in the oven, there was absolutely no sticking and it cleaned to perfection. I love that this pan it is free chemicals and PFOA, which is super important to me, especially when I am feeding my kids! I feel like since having kids, I have gotten super crazy about what is in our food and all the chemicals around our house. It is hard to control it all, but whatever we can the better!
This Spring Frittata will be perfect for your Easter table and looking even further into the future, save this recipe for your special Mommy, she will love it on Mother's Day! I am loving all the ingredients in this recipe, mushrooms, onions, asparagus, tomatoes, goat cheese and salmon, but you can also use the base of the frittata and add in some of your favorite flavors!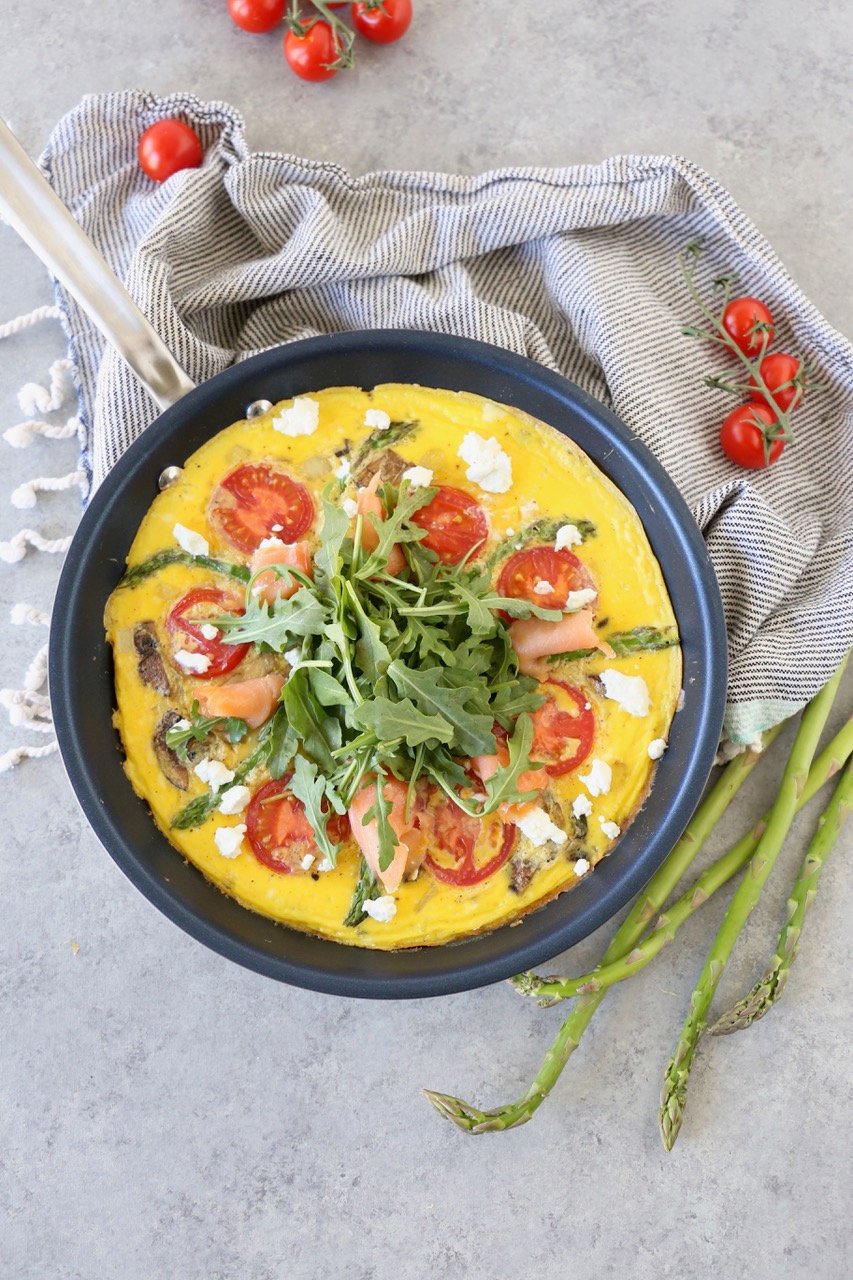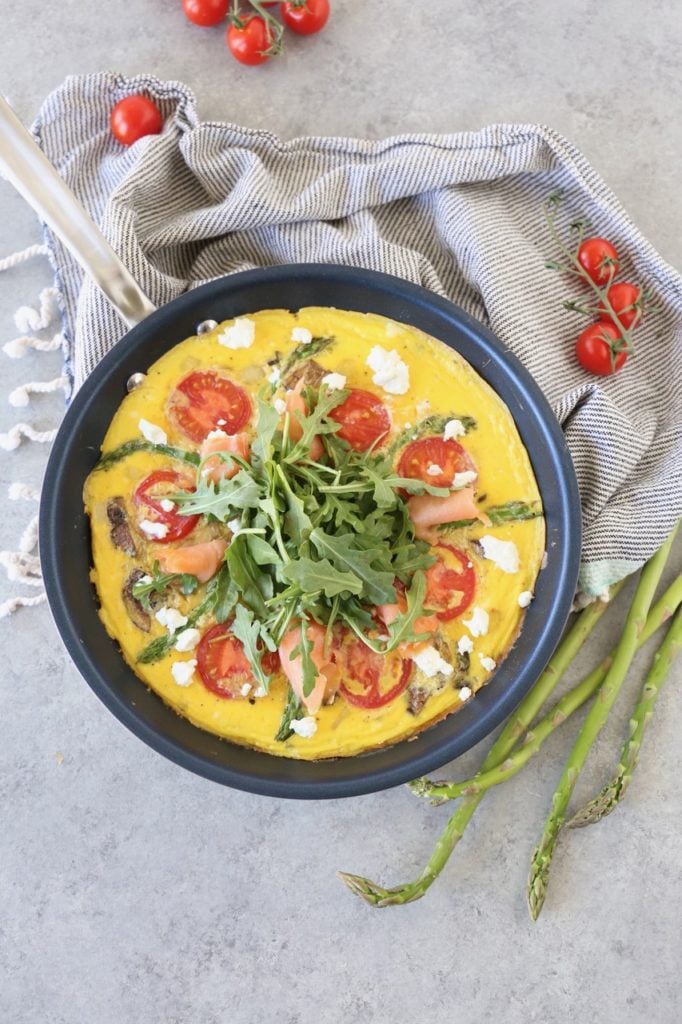 Spring Frittata
8

Eggs

½ Cup

Milk, Whole or

2

%

1 Cup

Yellow Onions, Chopped

1 Cup

Mushrooms, Chopped

6

Asparagus

2

Tomatoes, sliced

½ tsp

Salt

½ tsp

Pepper
Garnish
Goat Cheese
Smoked Salmon
Arugula
Instructions
Preheat oven to 350 degrees F
In a medium mixing bowl, combine eggs, milk, salt and pepper and whisk until smooth
Heat one tbsp of oil in a pan over medium heat
Add yellow onions to the pan and cook until onions are translucent
Add in mushrooms and sauté
Pour the egg mixture over the sautéed mushrooms and onions
Cook on medium heat until the egg starts to pull away from the side, but the egg will not be fully cooked
Place asparagus and tomatoes onto the frittata
Place the pan into the oven and cook for 10-12 minutes or until egg is cooked through
Once the frittata is done, garnish with goat cheese, smoked salmon and arugula
Serve immediately and enjoy!