Whether you are traveling around the world or visiting our local bakery, you are sure to run into the most perfect bite size treat. Created in a rainbow of colors and the most decadent flavors, French Macarons are a show stopper where ever you may be. Crunchy on the outside and creamy on the inside, light and airy, the macaron cookie is just as beautiful as it is tasty and I promise, you wont want to just admire them.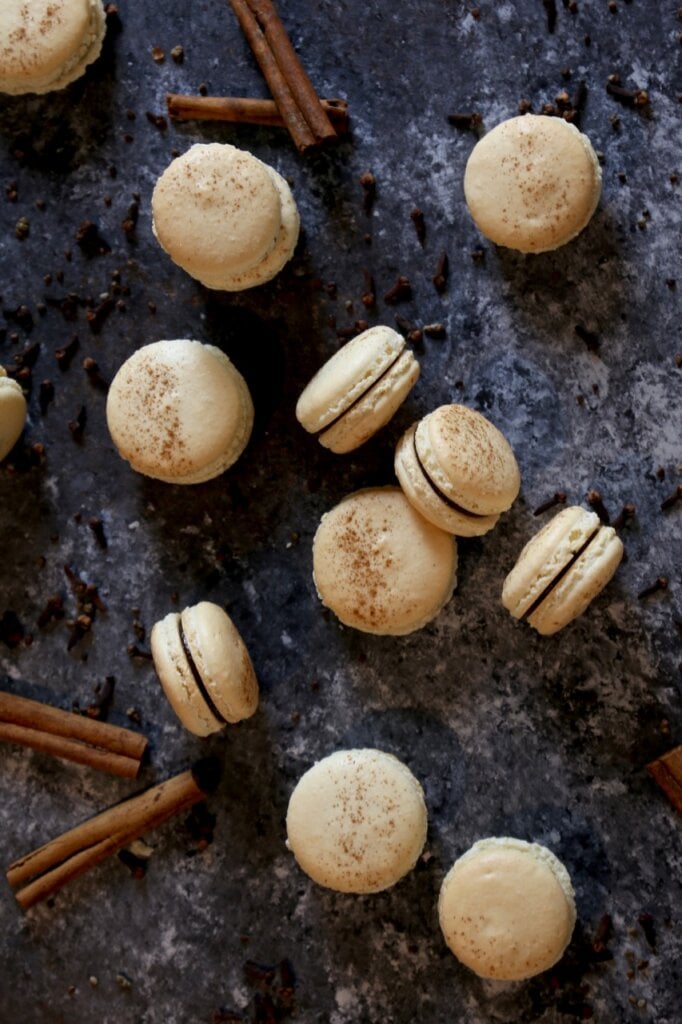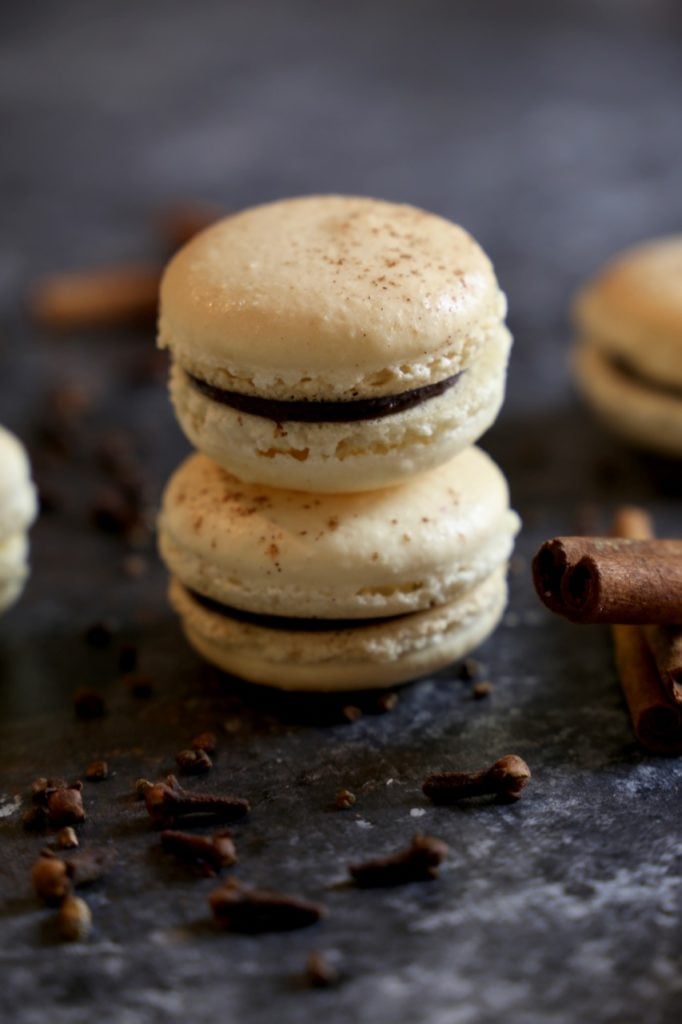 French Macaron's are a very trendy cookie all over the world, but this is a cookie that has been around since the 1930's and was originally known as the Gerber Macaron. Not to be mistaken for the traditional coconut macaroon, the French Macaron with one "o" was made famous in Paris, France and is made with two almond based cookies filled with a jelly, curd, buttercream or chocolate ganache.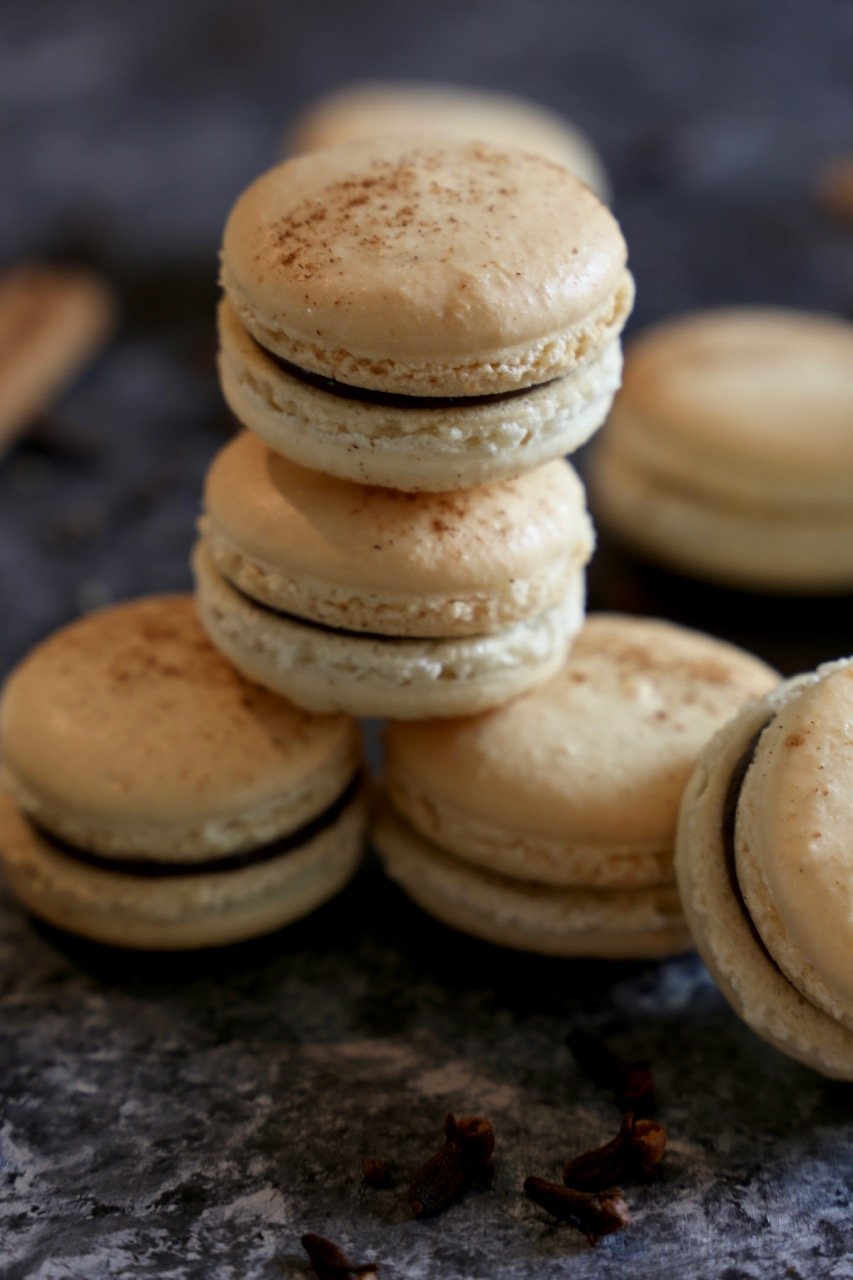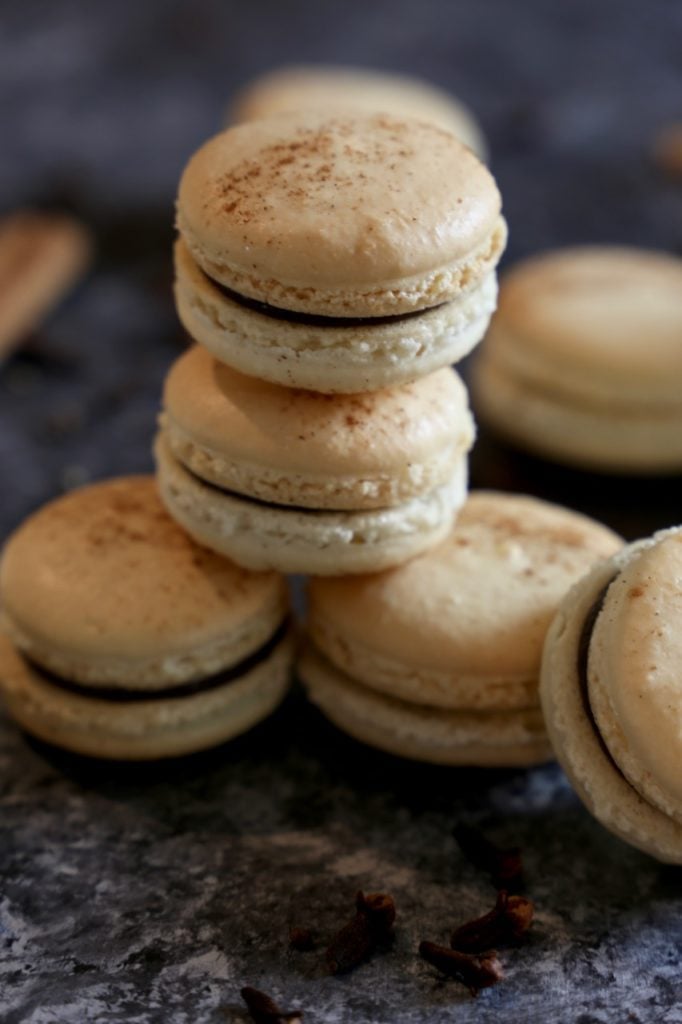 Making the Macaron
The French Macaron is a very particular cookie and one that needs time and practice. The ingredients are key, using high quality and fine almond flour will be the start. Once you have the almond flour, you will combine it with powdered sugar and run it through a fine sieve to make sure that it is fluffy and free of clumps. Making the meringue is the next step that is a going to make or break this process for you, no pressure! In a mixer with a whisk attachment, whisk the egg whites and egg white powder to stiff peaks. The egg white powder is a stabilizer for the meringue so that it is not so delicate, I highly recommend it, but it can be left out or replaced with cream of tartar. Once the egg whites are whisked to stiff peaks, gently fold the almond flour and powdered sugar mixture into the egg whites. Folding is a process that must be learned and it is not a stir and move on. To fold correctly, you run your spatula through the center of the batter and create a J with your spatula, keep repeating this process until all the batter is fully combined and smooth. Over mixing can deflate the macaron and will leave you will a flat cookie. Pipe each cookie onto a lined baking sheet into 1 ½ inch rounds. A special trick that many people might not feel is important, but it is, allow the cookies to sit on the baking sheet for 20 minutes before you put them in the oven. This process creates the skin on the top of the macaron that will give you the nice crunch! Once the cookies are baked, you have conquered all of your fears and now you can just enjoy them! Fill each cookie with your favorite fall filling, sandwich them together and enjoy every bite!
Print
French Macaron
Classic French Macarons
1 ½ Cup

(

200 grams

) Powdered Sugar

1 Cup

(

115 grams

) Almond Flour

3

(90 grams) Egg Whites

1 Tbsp

(

8 grams

) Egg White Powder

¼ Cup

(

30 grams

) Powdered Sugar
Gel Food Coloring (optional)
Instructions
Preheat oven to 325 degrees F and line two baking sheet with parchment paper or a silpat
Sift together the almond flour (115 grams) and powdered sugar (200 grams) into a large bowl; set aside
In a mixer with whisk attachment, whisk egg whites and egg white powder until stiff peaks
Slowly add in powdered sugar (30 grams) to egg whites
If you are adding a color, add two drops of food coloring to the meringue
Remove the bowl from the mixer and fold in the powdered sugar and almond flour mixture
Fold until smooth and can make ribbons with batter (do not over mix)
Transfer the batter into a piping bag and pipe 1.5" round about an inch apart onto a sheet pan lined with parchment paper or a silpat
Let the macarons sit on the sheet pan for 20 minutes before baking
Bake for 12 minutes
Remove the macarons from the oven and allow to cool before filling
Make the filling of your choice while the macarons are cooling (the fillings can also be made in advance)
Fill half of the macaron shells with filling of choice and then stack the other half of the cookies on top
Enjoy immediately or store in air tight container in the refrigerator for 24-48 hours
Notes
Chocolate Chai French Macaron
1 Recipe French Macaron, White
1 Recipe Chai Spiced Ganache
Chai Spiced Ganache
1 Cup Heavy Whipping Cream
2 Cups Semi Sweet Chocolate Chips
2 tsp Chai Spice (see recipe below)
Directions
In a small saucepan warm heavy cream until simmering
Add in chocolate chips and let sit for 3 minutes
Add in chai spice
Whisk chocolate into heavy cream until smooth
Allow the ganache to cool and thicken completely
Transfer the ganache into a piping bag and pipe onto macaron shells
Dust the white shell with chai spice for garnish
Chai Spice Mixture
3 Tbsp ground cinnamon
2 Tbsp ginger powder
1 Tbsp cardamon
1 tsp grated nutmeg
1 tsp ground cloves
½ tsp black pepper
combine all spices in a jar
*you will have extra…save for homemade chai tea lattes!