Waking up with an easy grab and go breakfast is going to make busy mornings more peaceful.  Good Morning Breakfast Cookies are the perfect protein packed, gluten free, low sugar breakfast cookie that will satisfy your morning hunger.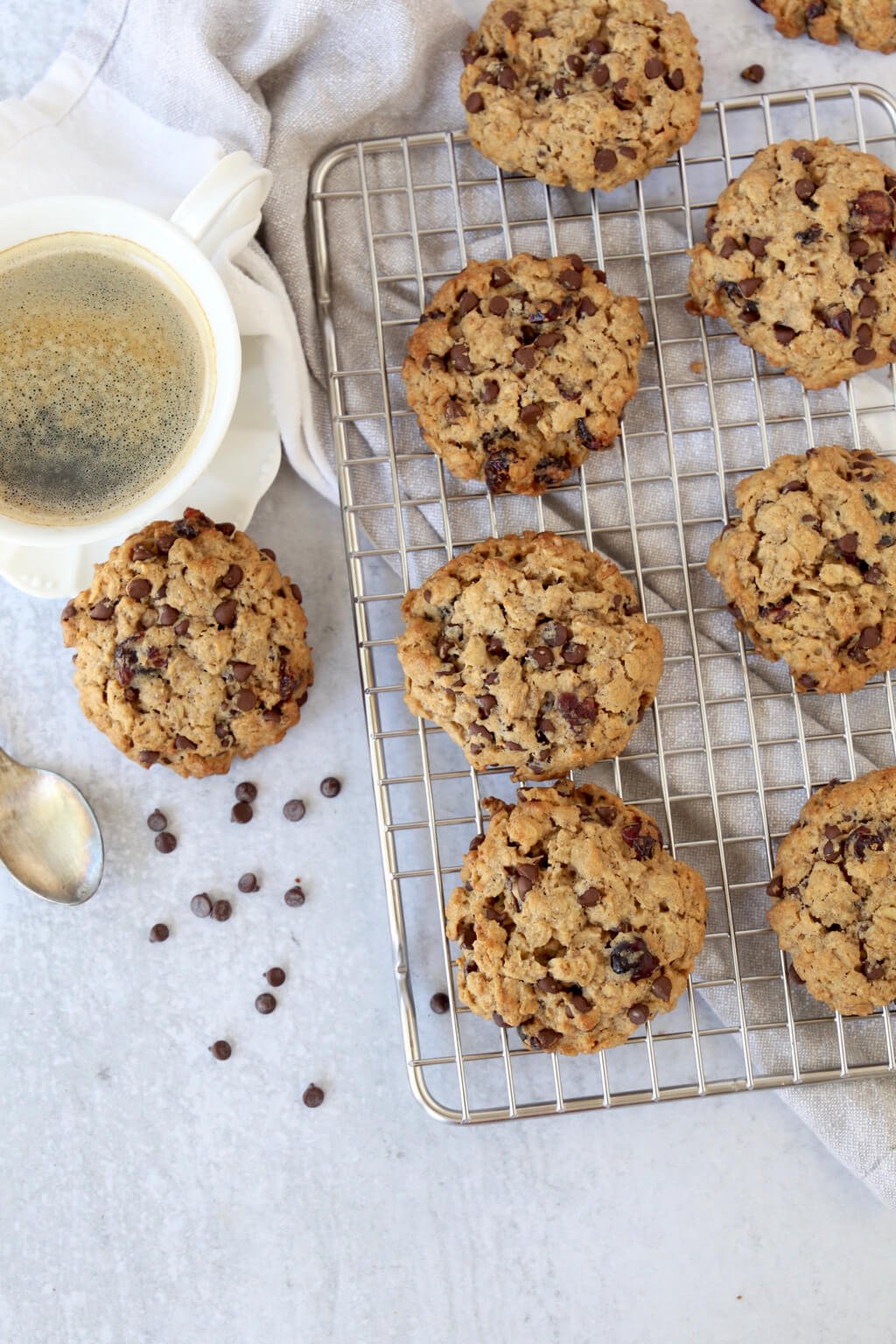 As we all approach back to school in such a unique way this year, there are so many ways to make your morning routine smooth and seamless.   Whether you are back to school in person or virtual, the morning rush is real and fueling our body with all the right nutrients is key.  Good Morning Breakfast Cookies are baked with good-for-you ingredients that adults and kids will love, packed with protein, low in sugar so there is no mid-morning crash and can be enjoyed on the go.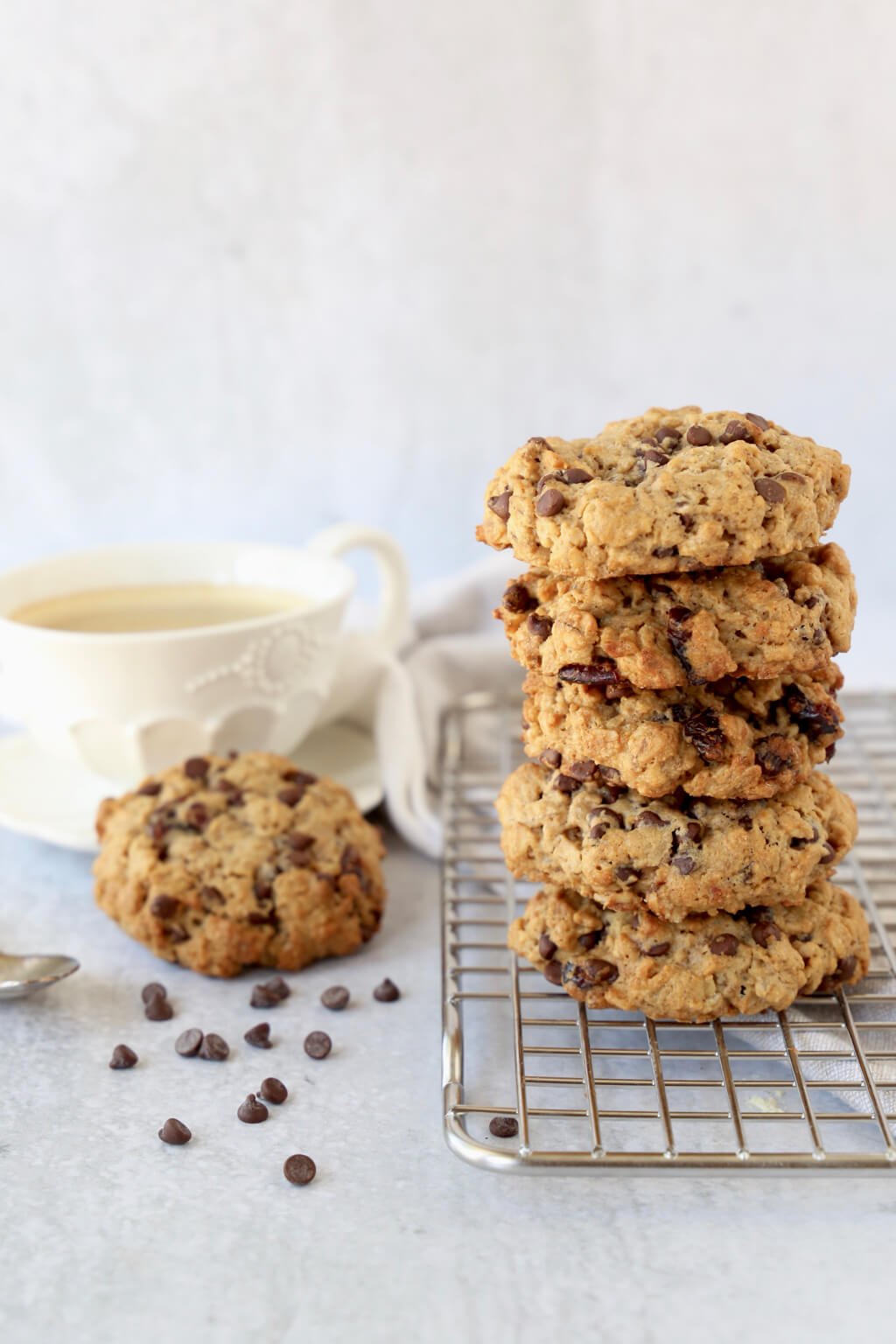 There are so many things to love about these cookies. First off it's a cookie for breakfast, what is not to love.  Made with almond butter that gives the Good Morning Breakfast Cookie great flavor and a load of healthy nutrients; high in potassium, calcium, manganese, and magnesium.  Monk fruit sweetener is a natural alternative to sugar that gives the cookie a sweet flavor but does not affect your blood sugar level.  There are so many add-ins that you can choose for your Good Morning Cookies for the whole family.  Chia seeds add an extra boost of protein and fiber, dried cranberries, pepitas, chopped almonds for crunch and dairy free mini chocolate chips.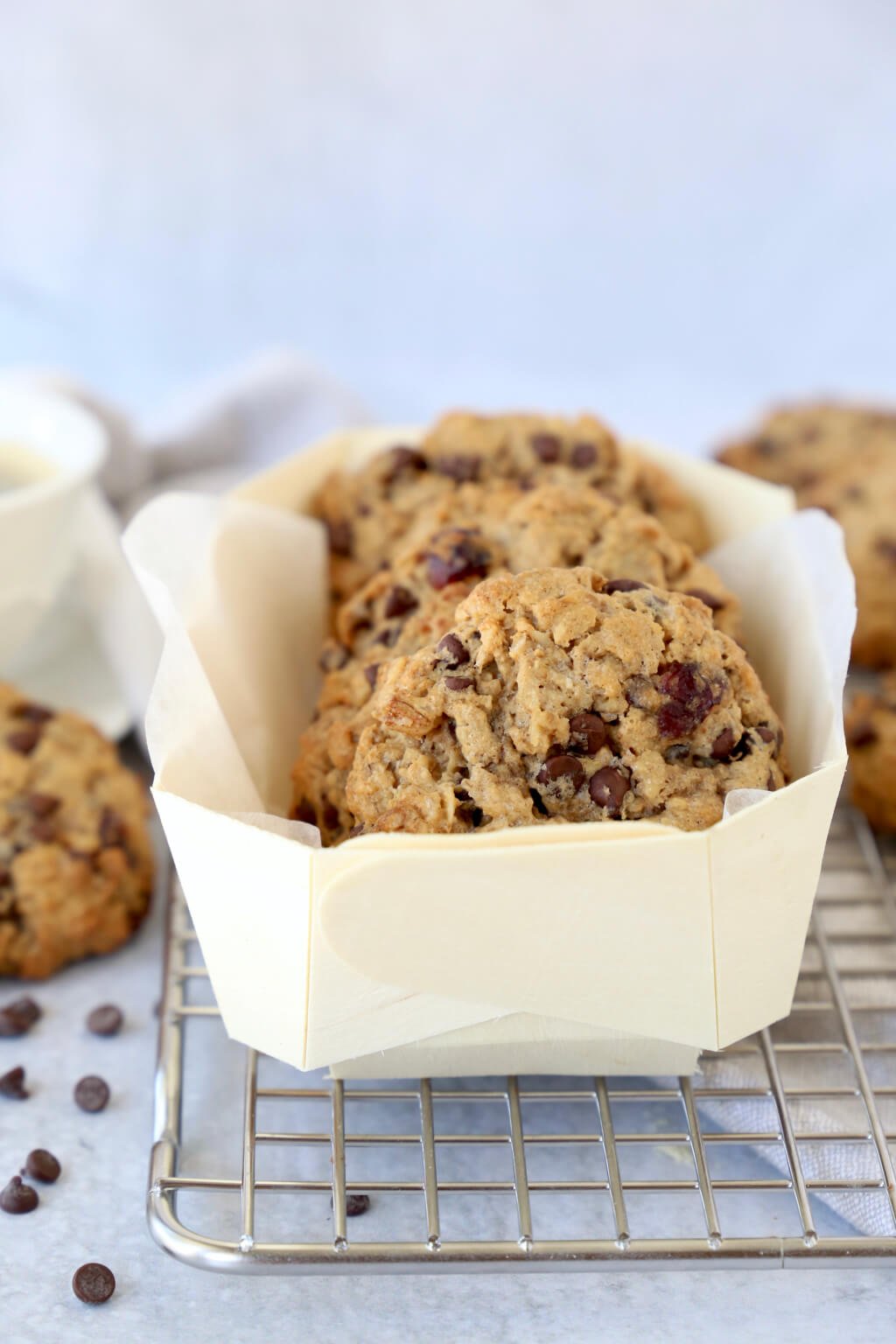 How To Make Good Morning Breakfast Cookies
Gluten Free Oats
Ground Cinnamon
Baking Soda
Baking Powder
Salt
Eggs
Coconut Oil
Almond Butter
Monk Fruit Sweetener
Vanilla Extract
Optional Add Ins
Chia Seeds
Dried Cranberries
Mini Chocolate Chips (Dairy Free Optional)
Pepitas (pumpkin seeds)
Almonds
Orange Zest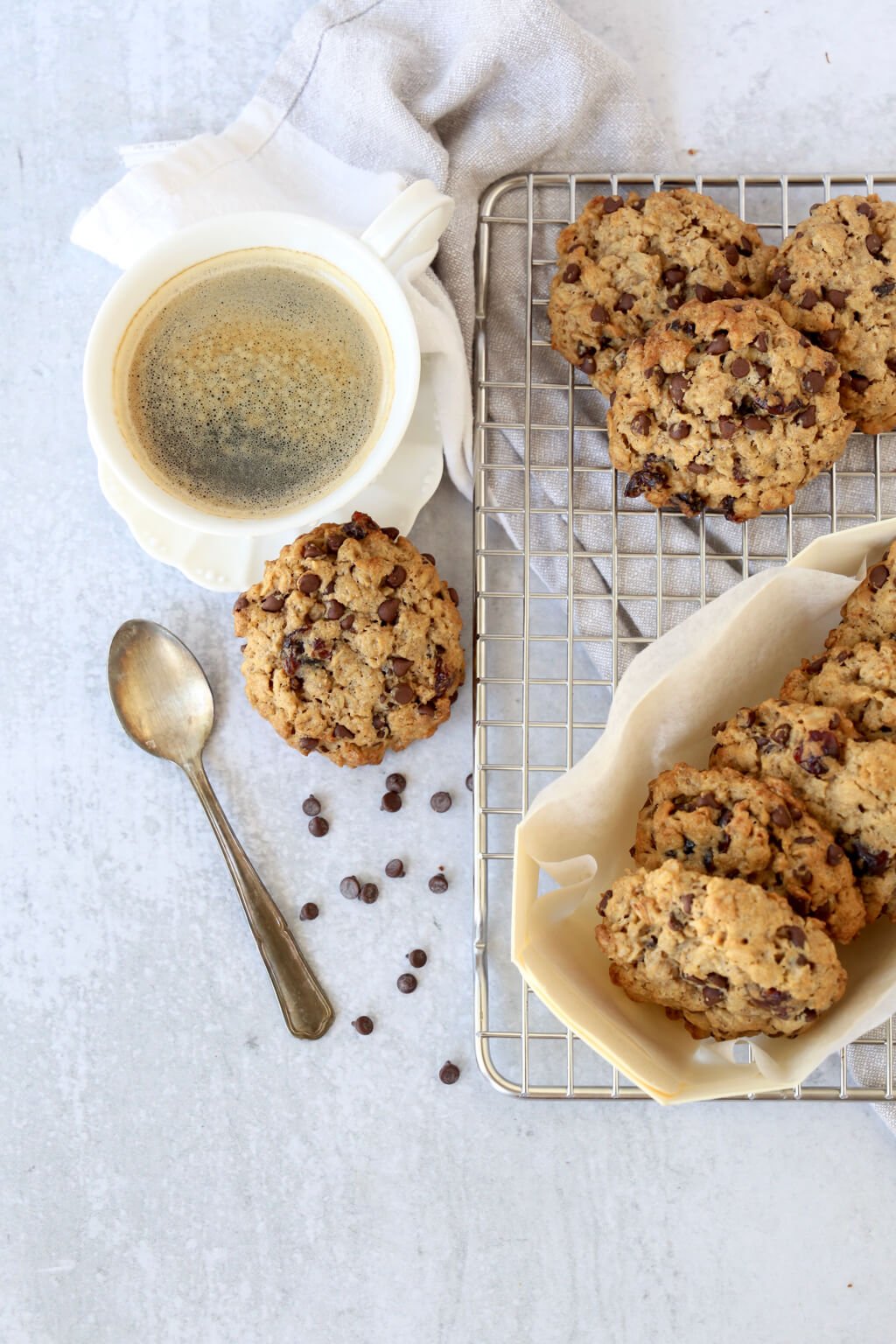 More Cookies To Love
Mudslide Cookies (GF)
Black and White Cookies 
Soft and Chewy M&M Cookies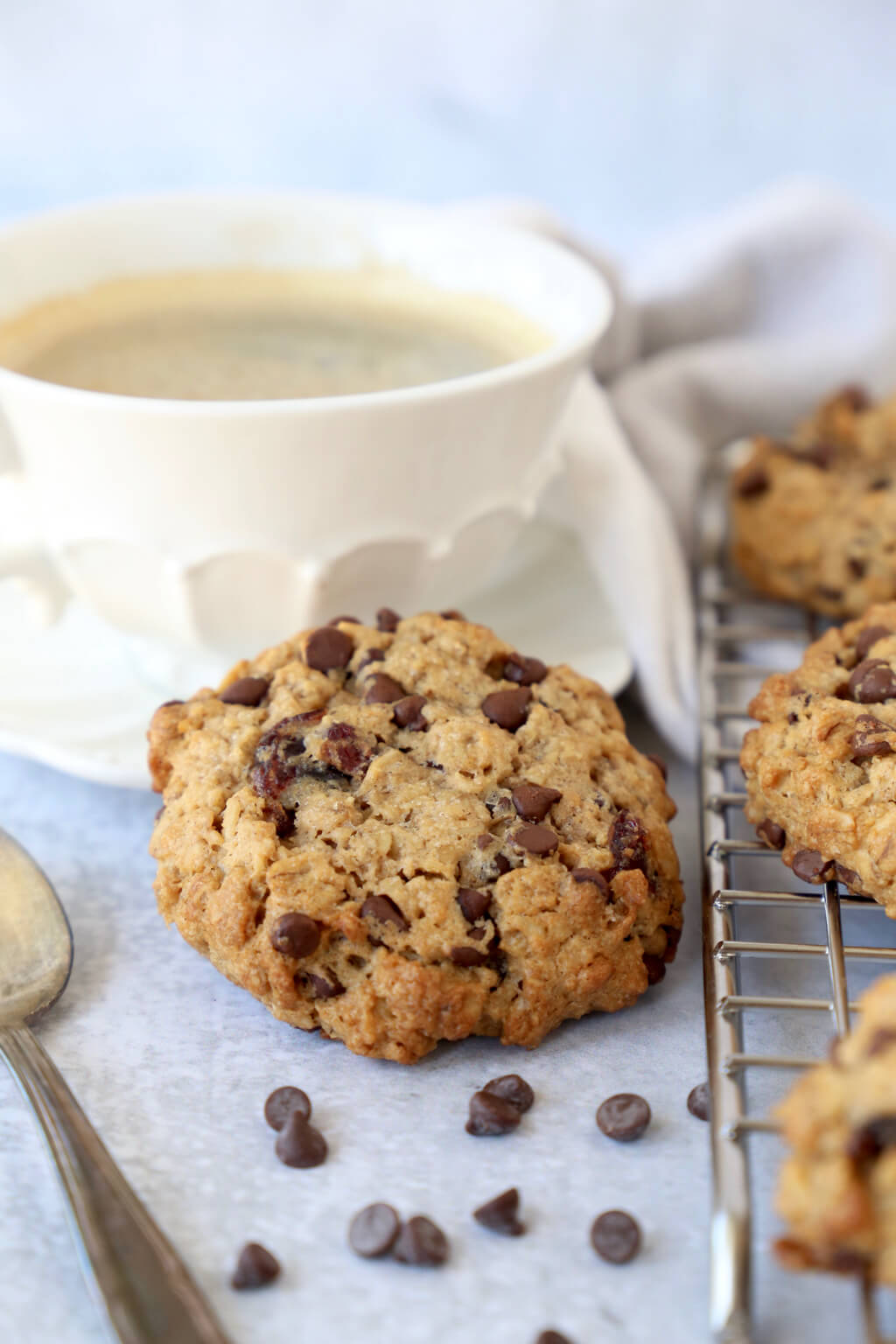 Print
Good Morning Breakfast Cookies
1 ½ Cups Gluten Free Oats
½ teaspoon Ground Cinnamon
½ teaspoon Baking Soda
½ teaspoon Baking Powder
¼ teaspoon Salt
2 Eggs
¼ Cup Coconut Oil
½ Cup Almond Butter
½ Cup Monk Fruit Sweetener
1 teaspoon Vanilla Extract
½ Cup Dried Cranberries
½ Cup Mini Chocolate Chips (Dairy Free Optional)
Optional Add Ins:
1 Tbsp Chia Seeds
¼  Cup Pepitas (pumpkin seeds)
¼ Cup Almonds, Chopped
Zest of 1 orange
Instructions
Preheat oven to 350 degrees F and prepare a baking sheet with parchment paper
In a medium bowl, combine the gluten free oats, cinnamon, baking soda, baking powder and salt; set aside
In a large mixing bowl, whisk together the eggs, coconut oil, almond butter, monk fruit and vanilla extract until smooth and creamy
Slowly add in the oat mixture until fully combined
Using a spatula, fold in the dried cranberries, mini chocolate chips and any other additional add ins to the breakfast cookie batter
Using an ice cream scoop or ¼ cup measuring cup, scoop the batter onto the prepared sheet pan and slightly press the cookies to flatten the rounded part of the dough
Bake the breakfast cookies for 11-12 minutes
Remove the cookies from the oven and allow them to cool completely before transferring them to a platter or packaging