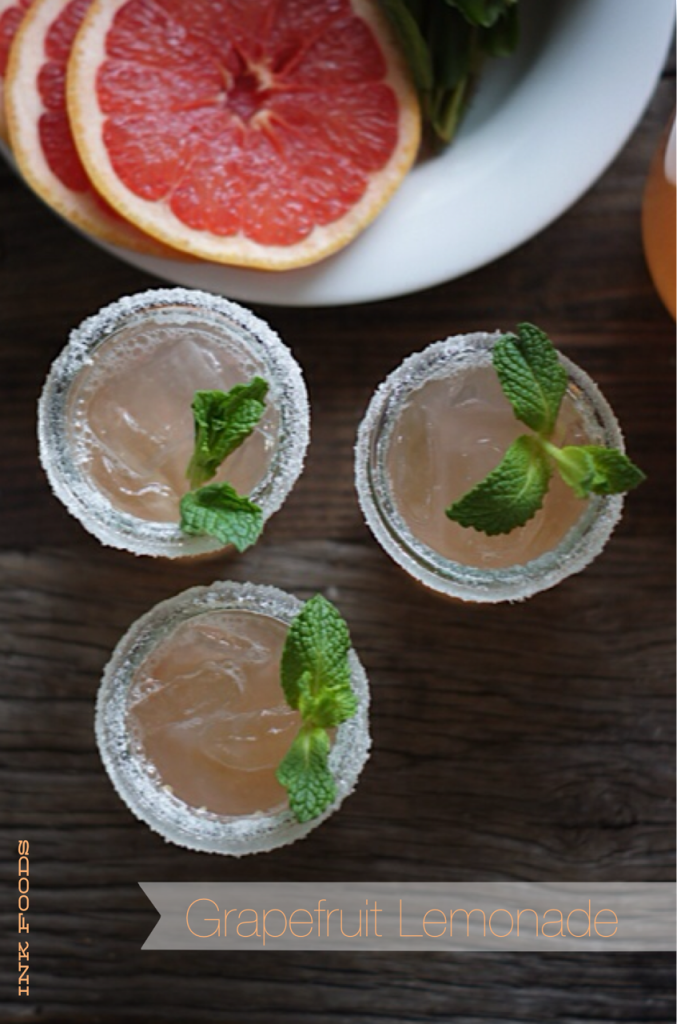 When life gives you lemon and grapefruits….make the most delicious lemonade!  Ever since citrus season started, I have had a grapefruit a day and loving it, but I decided I needed to change it up and juice these beautiful pink fruits.  I can drink the pure grapefruit juice, but the rest of my family loves lemonade and this is the most refreshing drink…how can you resist the beautiful color and perfect for your valentine!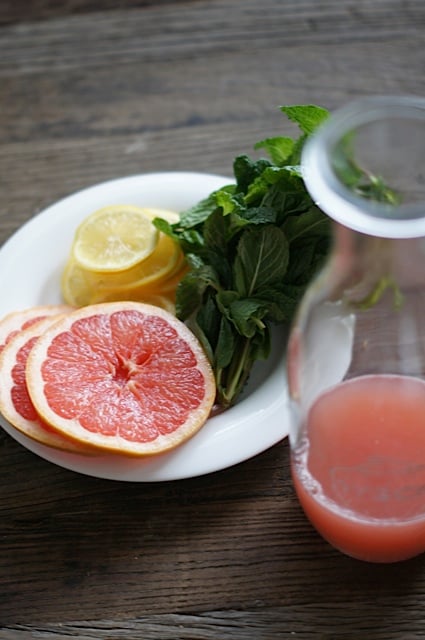 Its very simple and extremely quick to make! 
2 grapefruits
2 Lemons
1 cup of simple syrup
fresh mint
*** Make this a cocktail…substitute the simple syrup for champagne***
sugar your glass rims for a little added sparkle and a touch of sweet!  Enjoy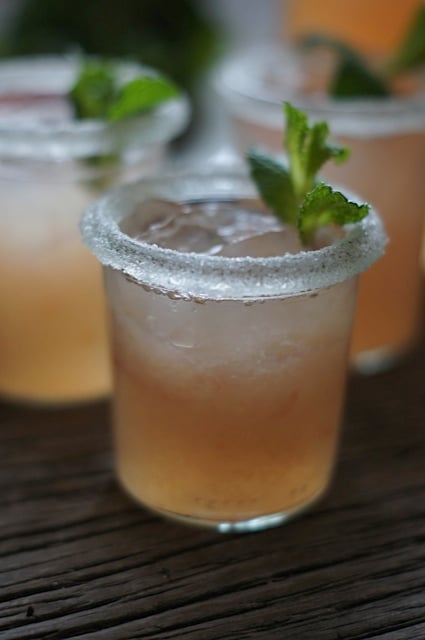 Grapefruit Lemonade
Ingredients
1 cup fresh grapefruit juice
1 cup fresh lemon juice
½ cup sugar
1 cup water
fresh mint for garnish
Instructions
boil sugar and water to make a simple syrup
juice grapefruit and lemon
cool simple syrup completely
combine grapefruit juice, lemon juice and simple syrup
garnish each glass with fresh mint
Notes
make this a cocktail...substitute the simple syrup for champagne!
Nutrition Information
Serving size:
4
Calories:
135
Carbohydrates:
35g
Sugar:
26g
Sodium:
17mg
Protein:
1g