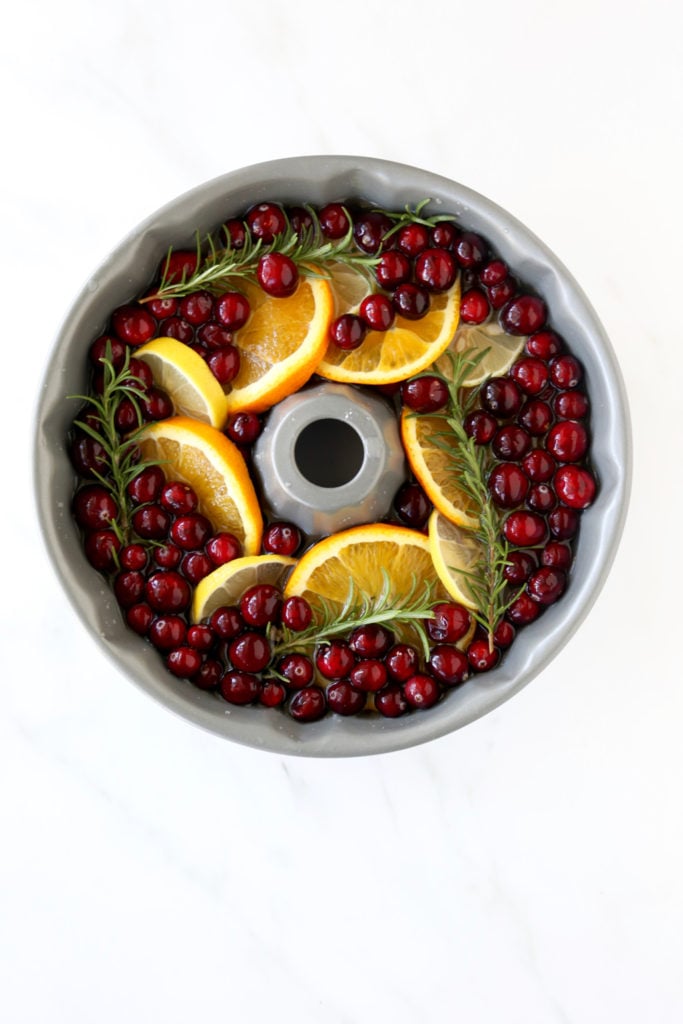 Tis the season of friends, family, visits with Santa, exchanging presents and delicious food! A holiday brunch is the perfect way to gather before Christmas or what better way to celebrate Christmas morning.
Who doesn't love brunch? A simple but tasty menu serving a savory Spinach Prosciutto Quiche, a sweet Cinnamon Pecan Monkey Bread and something to sip on, Cranberry Orange Vodka Punch.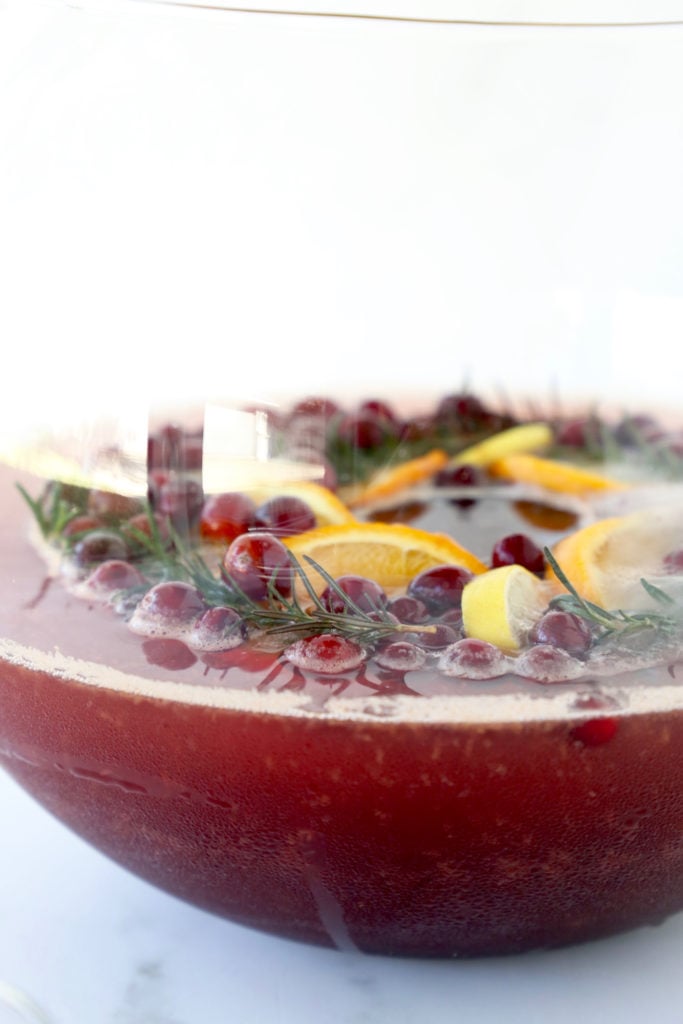 Serving an old-fashioned holiday punch will round out your brunch menu with something to sip on! Cranberry Orange Vodka Punch is started with an ice ring made of fresh cranberries, orange slices, lemon slices and rosemary sprigs. This colorful and fragrant ice ring is placed in a punch bowl and is the base for the Cranberry Orange Vodka Punch.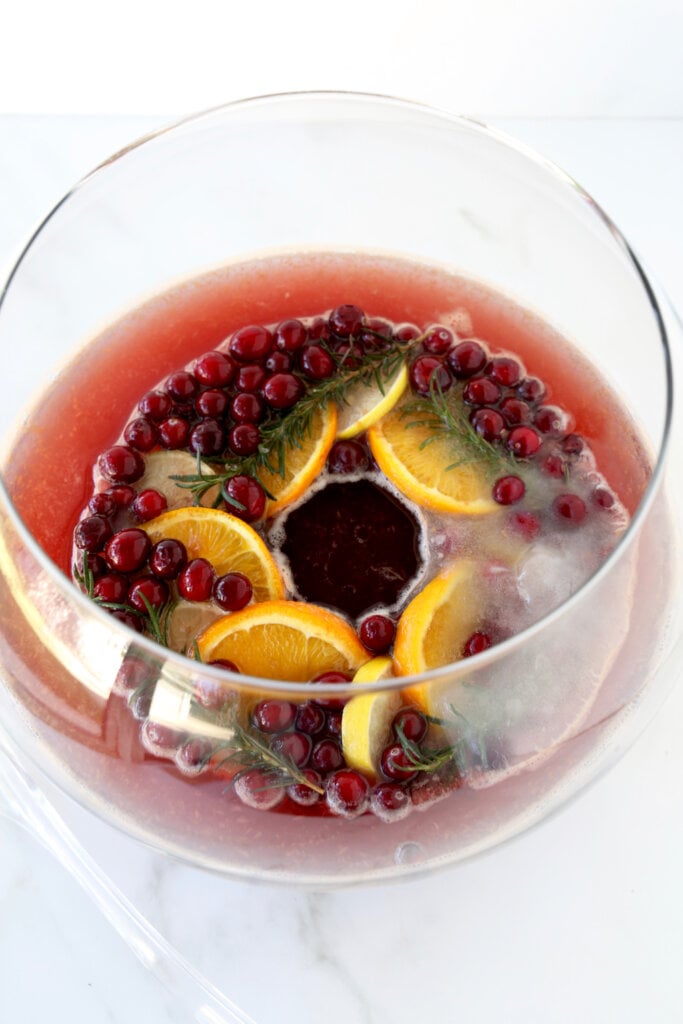 Print
Cranberry Orange Vodka Punch
Cranberry Orange Ice Ring

4 Cups

Fresh Cranberries

1

Orange, Sliced

1

Lemon, Sliced

4

Rosemary Sprigs
Cranberry Vodka Punch

6 Cups

Cranberry Juice

2 Cups

Orange Juice, pulp free

2 Cups

Vodka

¼ Cup

Triple Sec

2 Cups

Sparkling Water
Instructions
Cranberry Orange Ice Ring
In a Medium size bundt mold, add half the cranberries and rosemary to the bottom of the mold
Layer the orange slices and lemon slices on top of the cranberries and rosemary
Repeat layering the cranberries and rosemary on top of the orange and lemon slices
Slowly add enough water to fill the bundt mold and cover all of the ingredients
Cover the mold with plastic wrap and freeze overnight
Unmold the Cranberry Orange Ice Ring
Place the mold upside down on a large plate
Run warm water over the mold unit it releases from the pan and drops onto the plate
Place the ice ring in the punch bowl and continue preparing the punch
Cranberry Vodka Punch
Pour all the ingredients into the punch bowl over the ice ring
Gently stir to combine all ingredients
Add in additional cranberries and orange slices
Serve and Enjoy!