A recipe that is inspired by my grandmother but as good as any bakery, Italian Ricotta Cheesecake has the best flavors, a combination of ingredients that make it super creamy and a perfect Spring dessert.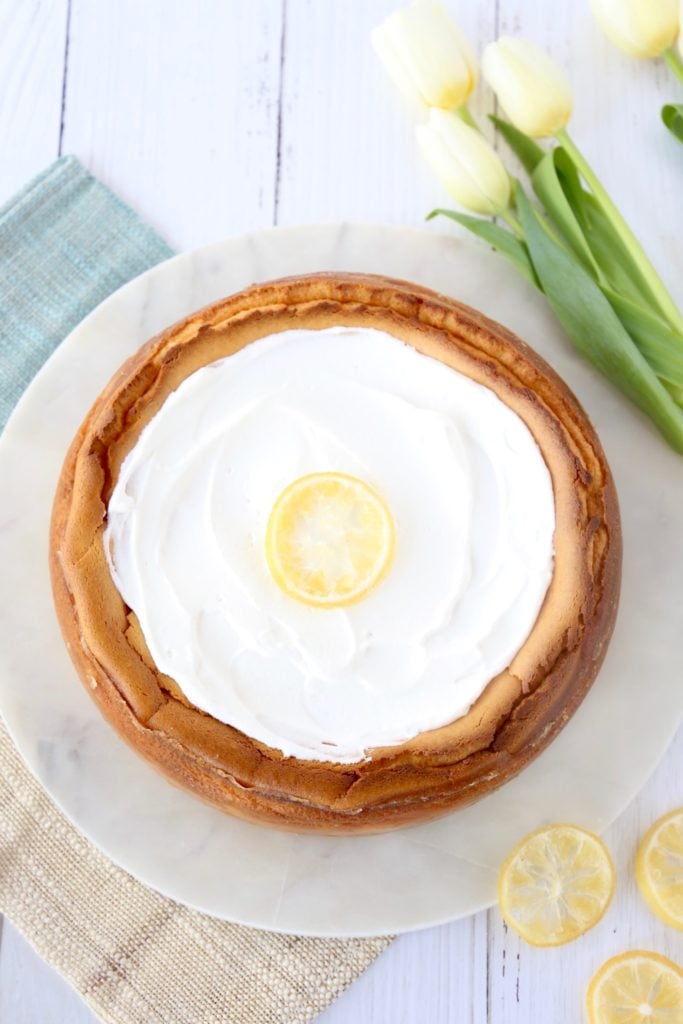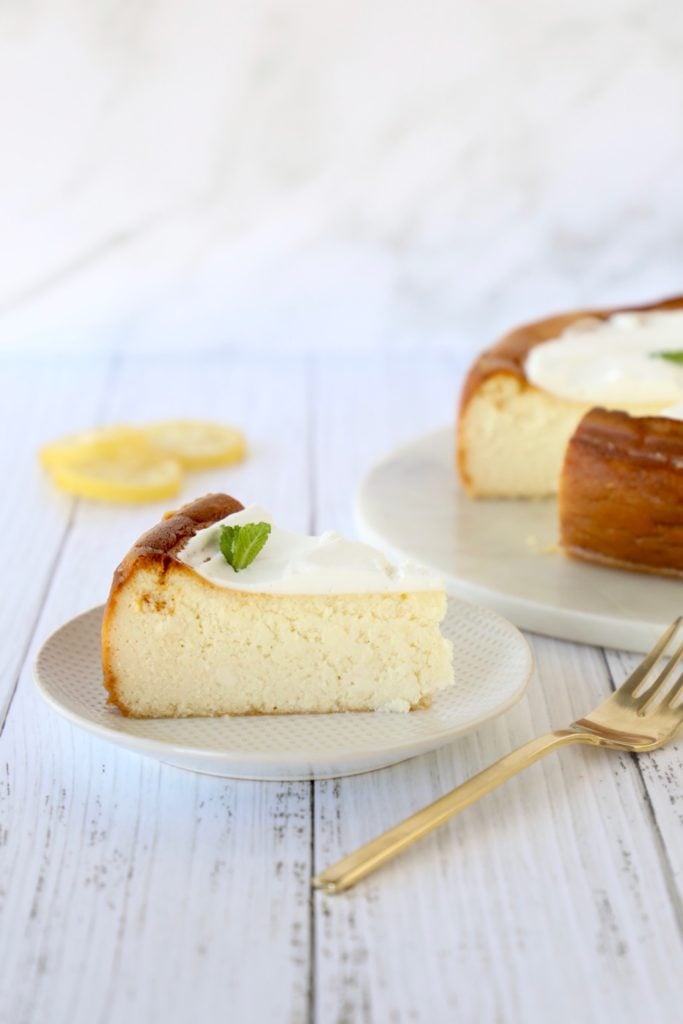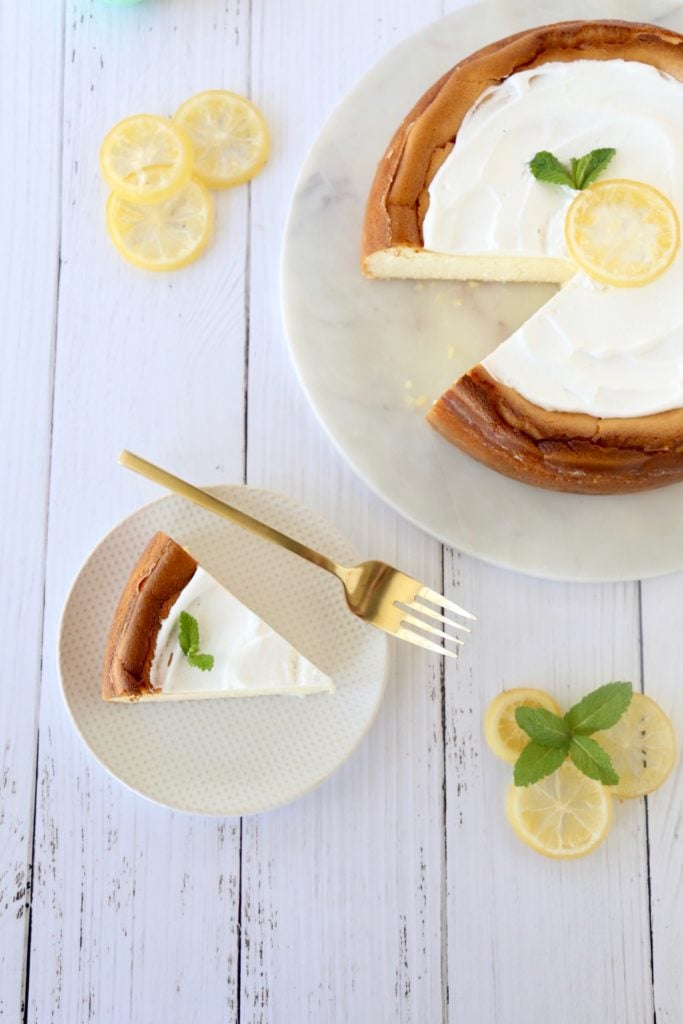 Ricotta Cheese has a recognizable texture, yet a simple flavor that is not overpowering and can be used in so many dishes; sweet and savory! This creamy white cheese is the perfect ingredient to make your favorite dessert even better, it adds character and a slight airiness that a classic cream cheese cheesecake might not have.
Creating this decadent Italian Ricotta Cheesecake will require you to strain the ricotta cheese to remove the excess water that is found in this cheese. Once the ricotta cheese is strained it is combined with cream cheese, sour cream, sugar, eggs, lemon zest and lemon juice. The citrus pulls all of the flavors together and make this cheesecake even more memorable. Italian Ricotta Cheesecake does not have a crust, yet once the cheesecake is baked, a crust forms giving it a beautiful golden brown color and keeping the inside smooth and creamy.
Baking takes some time and patience. The Ricotta Cheesecake will bake for one hour and then will rest in the oven for one hour once the oven is turned off. This baking process gives the golden color and firm exterior and leaving the interior soft. Once the cheesecake is ready to be removed, it is best to allow the cheesecake to chill in the refrigerator for several hours or overnight. The wait will totally be worth it!
Print
Italian Ricotta Cheesecake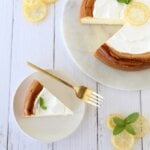 Ingredients
3

lbs Ricotta Cheese, strained

8 ounces

cream cheese

1 1/2 Cups

Granulated Sugar

6

eggs

2 Cups

Sour Cream

5 Tbsp

All Purpose Flour

2 tsp

Vanilla Extract

2 tsp

Lemon Zest

2 tsp

Lemon Juice
Instructions
Preheat oven to 375 degrees F and prepare a 10 inch springform pan coating the sides and bottom with butter and dusting with all purpose flour; set aside
Strain the ricotta cheese for 1-2 hours to allow the excess water to be removed from the cheese (keep in the refrigerator)
In a mixing bowl with paddle attachment, cream together the ricotta cheese, cream cheese and granulated sugar; mix until smooth and creamy
In a small bowl, combine the eggs, sour cream, all purpose flour, vanilla extract, lemon zest and lemon juice
Slowly add the egg mixture into the ricotta cheese mixture, mixing in between each addition to ensure there are no lumps
Beat on high for one minute to make creamy
Pour the Ricotta Cheesecake batter into the prepared spring form pan
Bake the cheesecake for 1 hour at 375 degrees
Shut the oven off and leave the cheesecake in the oven for 1 hour
Remove the cheesecake from the oven and allow it to cool
Refrigerate the Ricotta Cheesecake for 2-3 hours or overnight to allow it to set completely
Optional:
Add a thin layer of whipped cream to the top of the Ricotta Cheesecake for garnish