Made with juice and tart lemons, tangy buttermilk and a flakey crust; Lemon Buttermilk Chess Tart is an old fashion recipe that makes you realize simple is always better!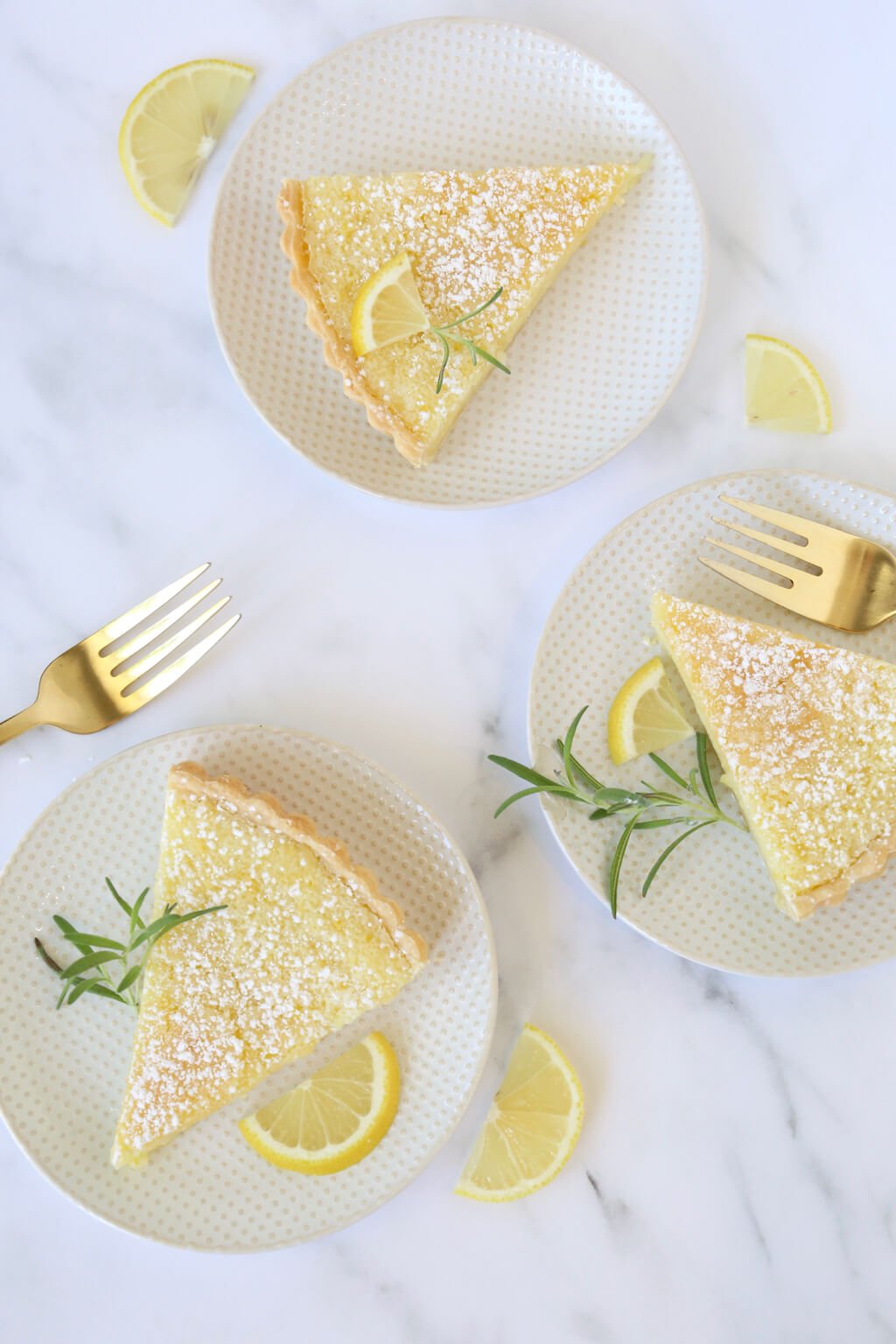 There is absolutely nothing fancy about a Lemon Buttermilk Chess Tart.  It is made in a buttery and flakey tart dough, filled with a smooth and creamy one bowl filling and there is absolutely no topping to finish off this tart (unless you want to sprinkle a little powdered sugar).  This is the ultimate simple tart that really needs no explanation, the flavors are pure and the ingredients are common refrigerator staples.  It almost tastes like a a combination of lemon bars and a lemon tart, what could be better?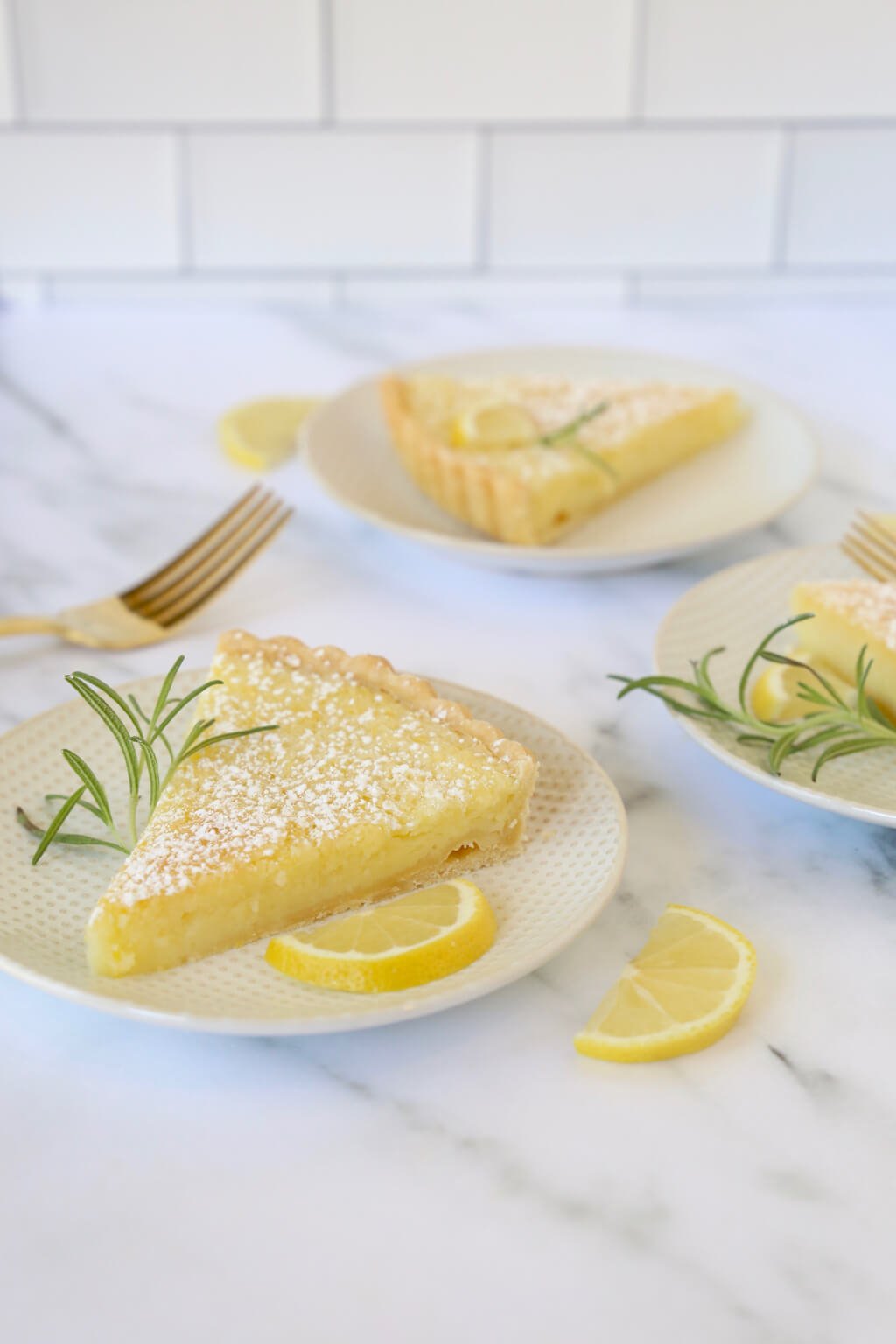 Ingredients to Make Lemon Buttermilk Chess Tart 
Lemon Buttermilk Chess Tart is a perfect combination of a Chess Pie and a Buttermilk Pie baked in a flakey tart shell.  Made with almost the exact ingredients and have a very similar outcome once baked.  Chess Pie is made with butter, sugar, eggs and flour (sometimes cornmeal) and create a simple custard like texture in a flaky pastry crust. A Buttermilk Pie is made with the same ingredients but adding buttermilk to balance the sweetness of the sugar and sometimes an acid, like lemon juice, to brighten up the flavor of the pie.  Combining these two techniques together makes the great Lemon Buttermilk Chess Tart.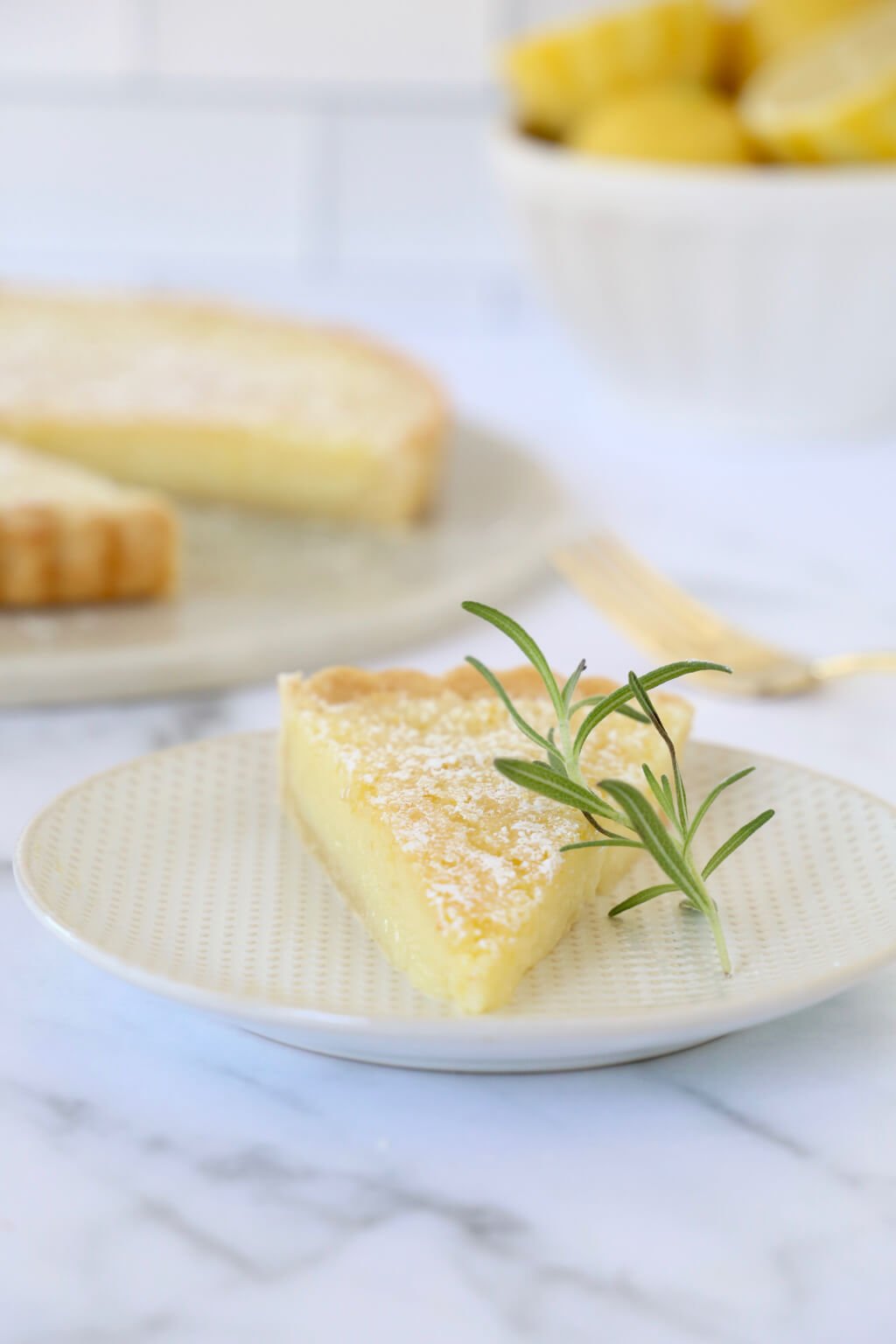 Where Did Chess Tart Gets Its Name?
Made with simple ingredients; butter, sugar, eggs, flour and sometime buttermilk, this tart originated in England but became very popular in the American South.  There are many stories about how it gots its name, but no one knows for sure.  Some believed that a southern accent was misunderstood "just pie" for "jes" pie turning into chess pie.  Others believe that southerners enjoyed eating this dessert while playing chess.  Who knows about the name, but I love simplicity of this dessert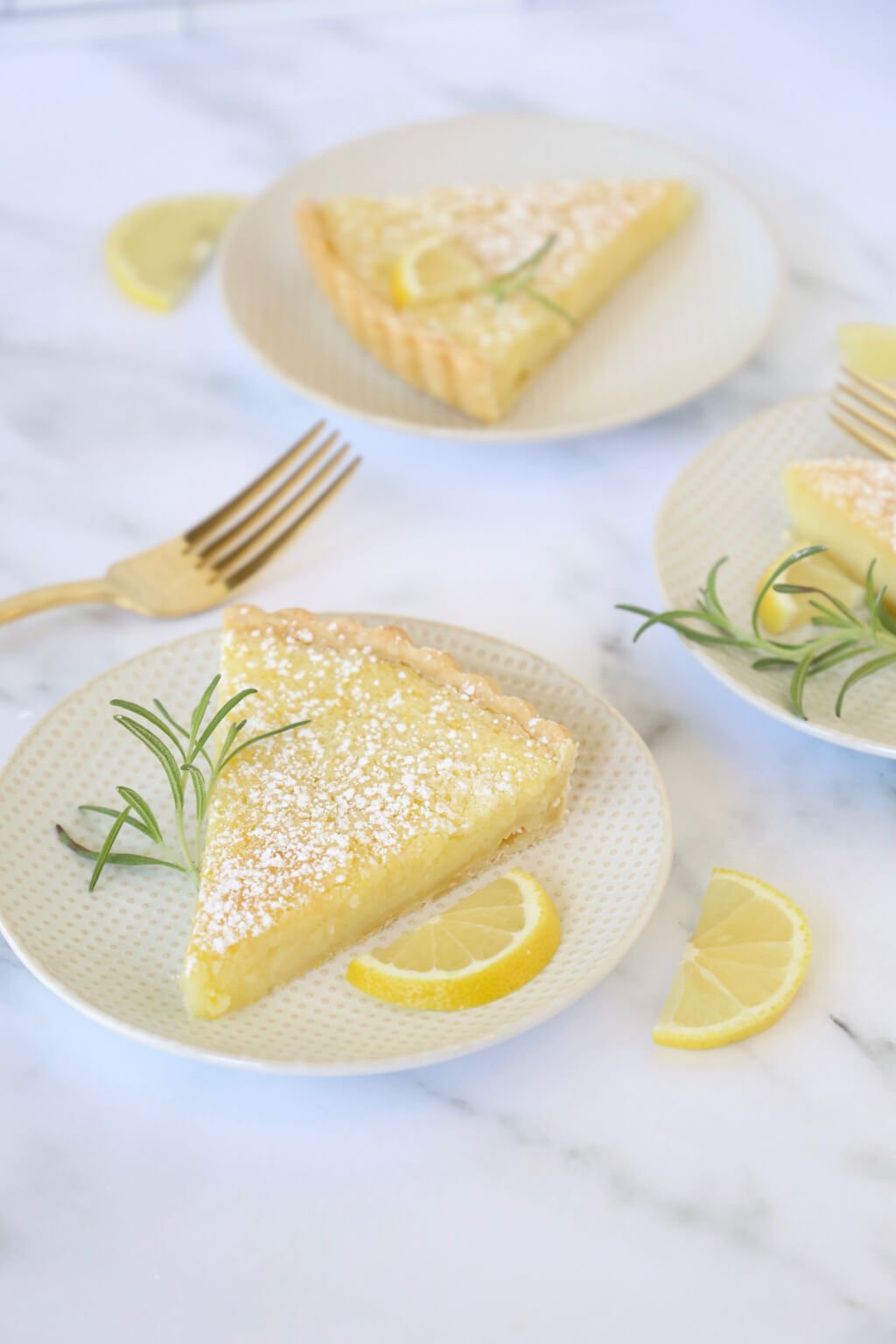 More Lemon Desserts You Will Love
Zesty Lemon Bars
Lemon Lavender French Macarons
Glazed Lemon Cookies 
Gluten Free Lemon Zucchini Bread 
Print
Lemon Buttermilk Chess Tart
Flakey Tart Dough
5 Cups All Purpose Flour
1 Tablespoon Granulated Sugar
1 Teaspoons Salt
2 Cups Butter, chilled and cubed into small pieces
¼ - ½  Cup Ice Cold Water
 Lemon Buttermilk Chess Tart Filling
1 ½ Cups Granulated Sugar
3 Tablespoons All Purpose Flour
¼ teaspoon Salt
4 Large Eggs
¾ Cup Buttermilk
4 Tablespoons Unsalted Butter, melted
2 Teaspoons Lemon Juice
1 Teaspoon Lemon Zest
Instructions

Prepare the Tart Dough:
Preheat oven to 350 degrees F and set aside a 9 inch tart pan 

Place flour, salt, and sugar into the bowl of a food processor and pulse to combine.

Slowly add the chilled and cubed butter to the flour mixture and pulse in between each addition until pea-sized lumps form 

Continue pulsing and add ice cold water at a slow stream and process until the dough comes together into a ball

Remove the dough from the food processor and place on a floured surface

Knead the dough until fully combined and reaches the perfect consistency (add flour if needed)

Divide the dough in half and wrap each piece with plastic wrap and refrigerate for 30 minutes before using

Once the dough is chilled and you are ready to roll out your tart shell, lightly flour the surface and roll out the chilled dough into an ⅛ inch thick

Shape the dough into the 9 inch tart pan, pressing the center and sides down 

Refrigerate the tart shell for 10 minutes before baking

Remove the tart shell from the refrigerator and place a piece of parchment paper on the top of the dough and fill the shell with pie weights or rice to pre bake the tart shell

Pre bake the shell for 10 minutes 

If the dough still seems to be undercooked remove the pie weights from the tart shell and continue baking for 4 minutes)

Remove the pre baked tart shell from the oven and allow it to cool completely while you are making the filling 
Prepare the Filling:
15. In a large bowl, whisk together the all the ingredients for the Lemon Buttermilk Cheese Tart
Once the tart shell is pre baked, pour the filling into the tart shell and bake for 15-16 minutes or until the filling has puffed up and has a very light golden color around the edge 

Remove the tart from the oven and allow it to cool completely before removing it from the tart pan

The Lemon Buttermilk Chess Tart is best refrigerated before serving to allow the filling to set 

Dust the top of the tart with powdered sugar, slice into desired size and serve!