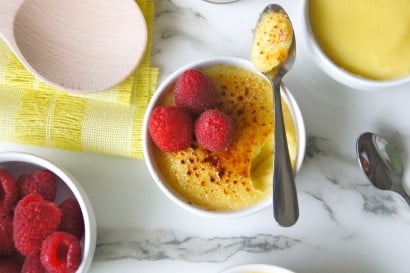 Fancy dessert recipes tend to scare us out of the kitchen, but with only a few ingredients, no oven and no water bath, stovetop crème brûlée makes it easy to recreate a favorite restaurant dessert at home. With its rich and silky texture and crunchy caramelized sugar topping, this will be your go-to dessert.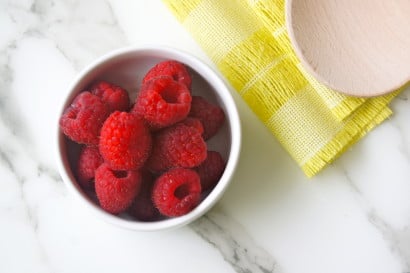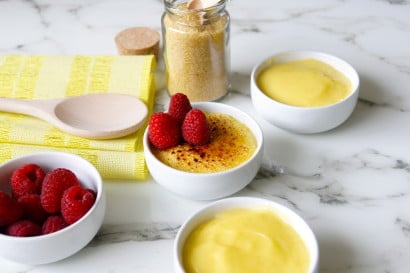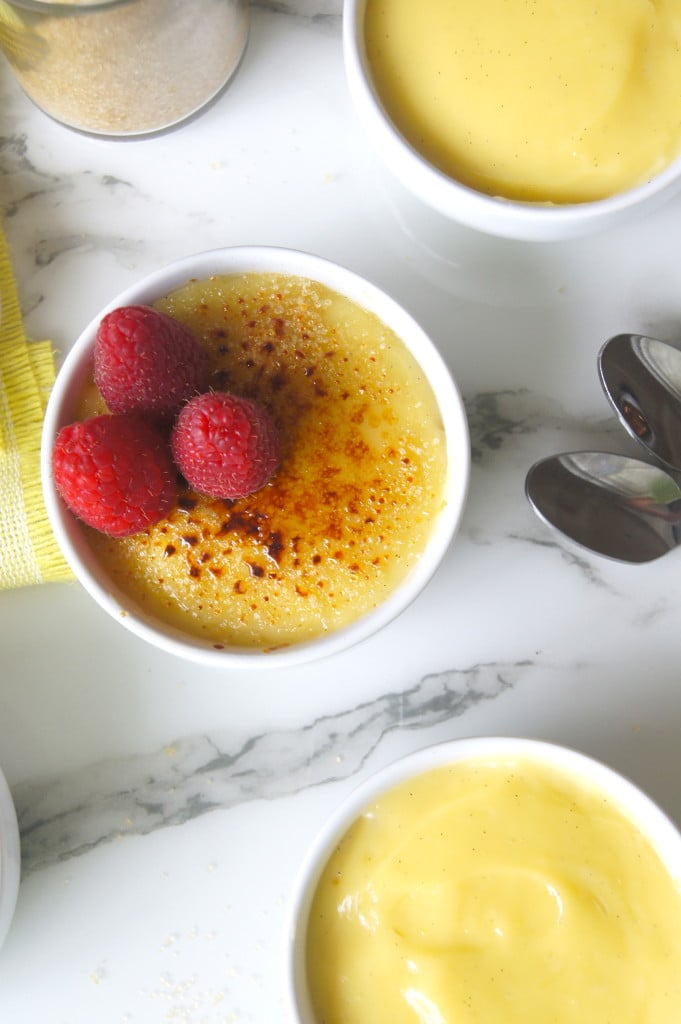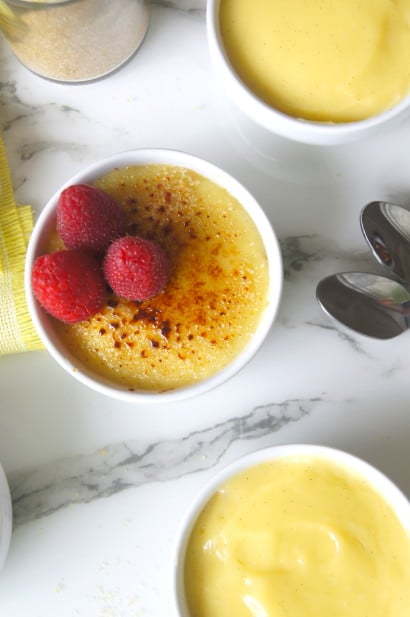 No Bake Creme Brulee
1 ½ cups

heavy whipping cream

1

vanilla bean, split

4

large egg yolks

½ cup

granulated sugar

2 Tablespoons

corn starch
Turbinado sugar or granulated sugar (to brulee)
Instructions
In a medium saucepan, combine cream and vanilla bean (scrape seeds out of pod) and bring to a simmer.
While cream is heating, whisk egg yolks, sugar and cornstarch in a bowl.
Slowly add hot cream to the egg mixture and continue whisking until fully combined.
Pour mixture back into the saucepan and cook until it starts to thicken (do not bring it to a boil).
Once the custard is thick, remove the pan from the heat and transfer to a bowl.
Continue whisking for 2-3 minutes to make the custard extra silky.
Spoon custard into individual glass ramekins and refrigerate for 1 hour.
When ready to serve, sprinkle the top of the custard with sugar and torch until sugar is caramelized.
Serve immediately!