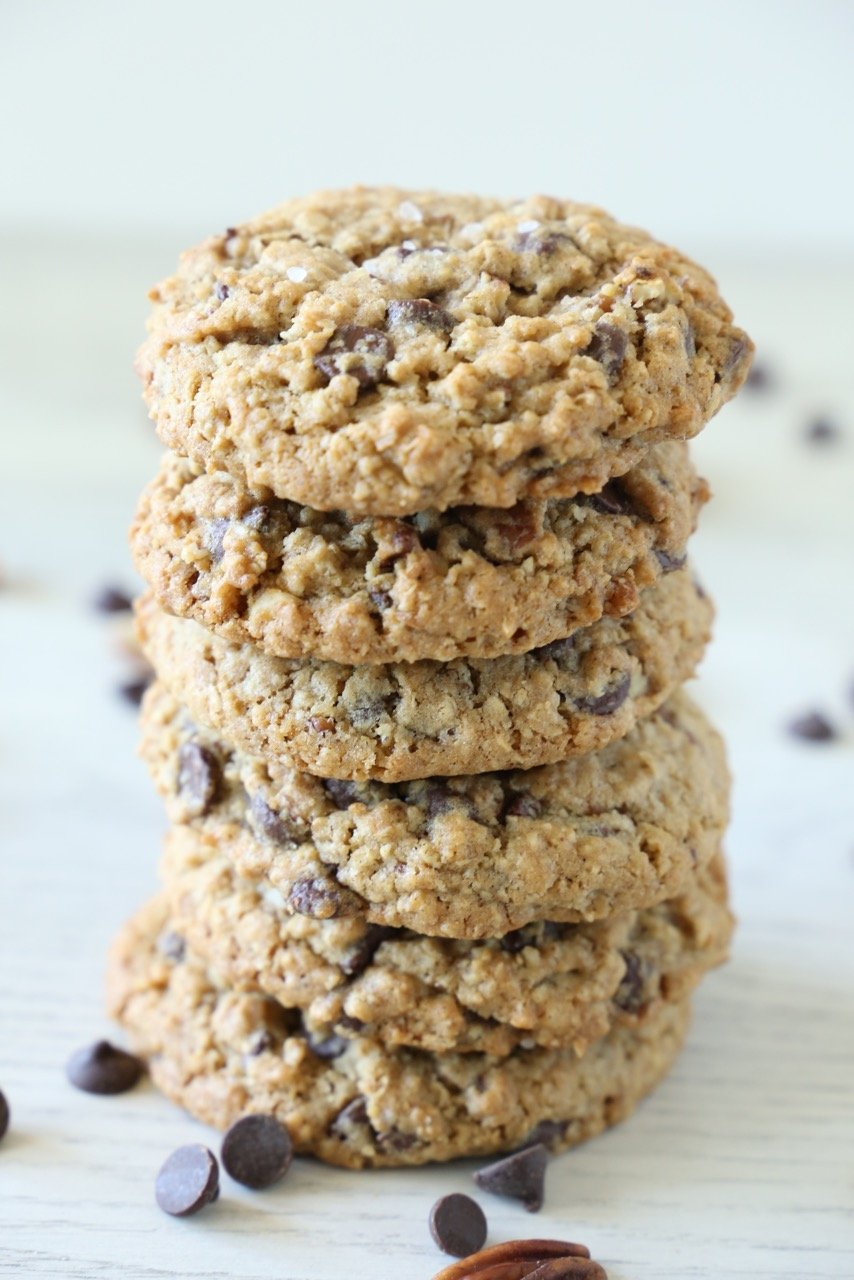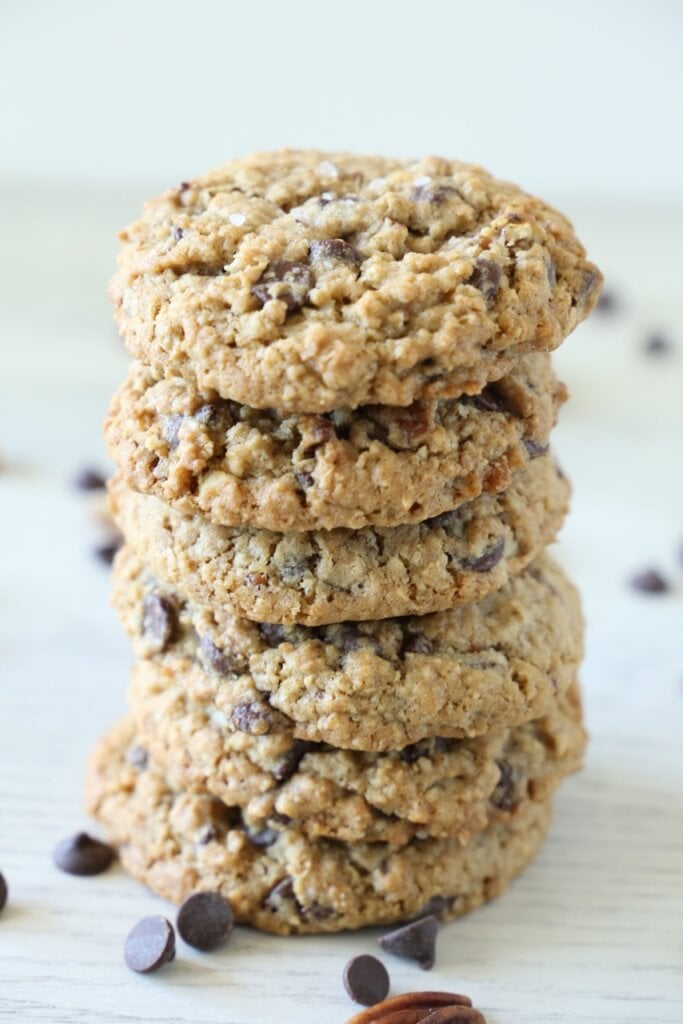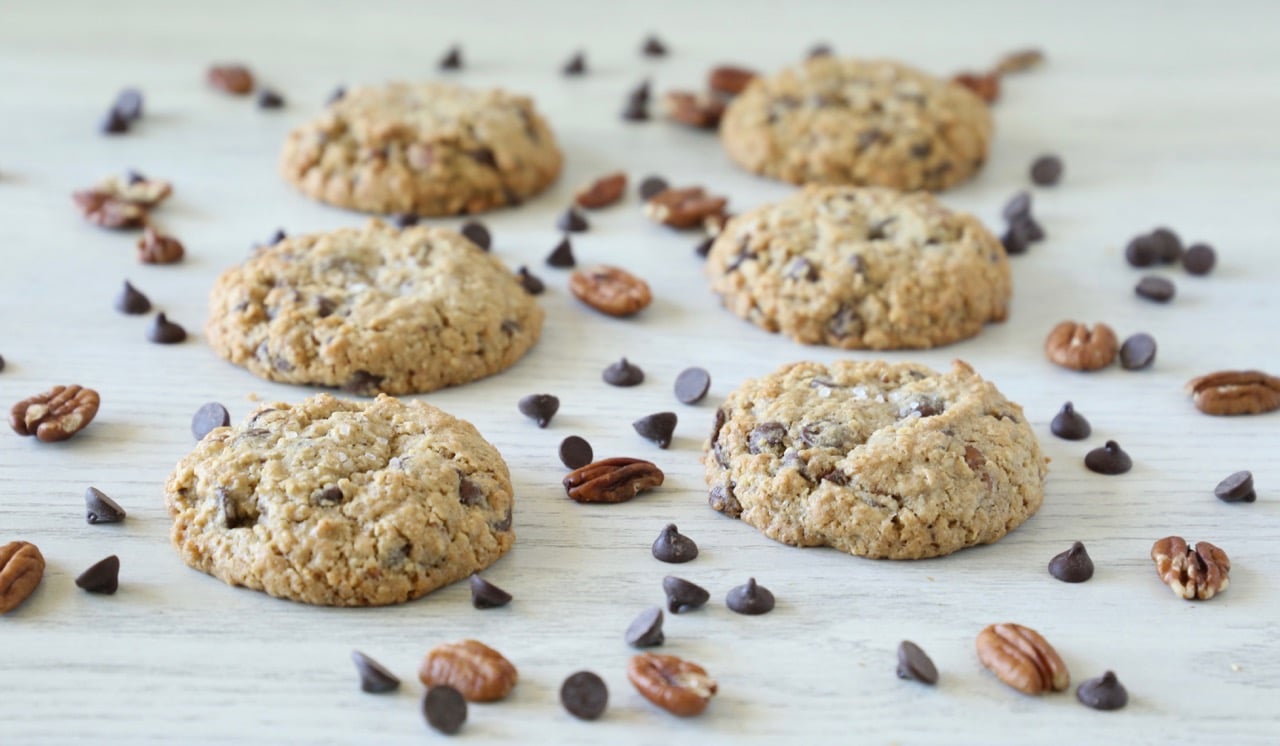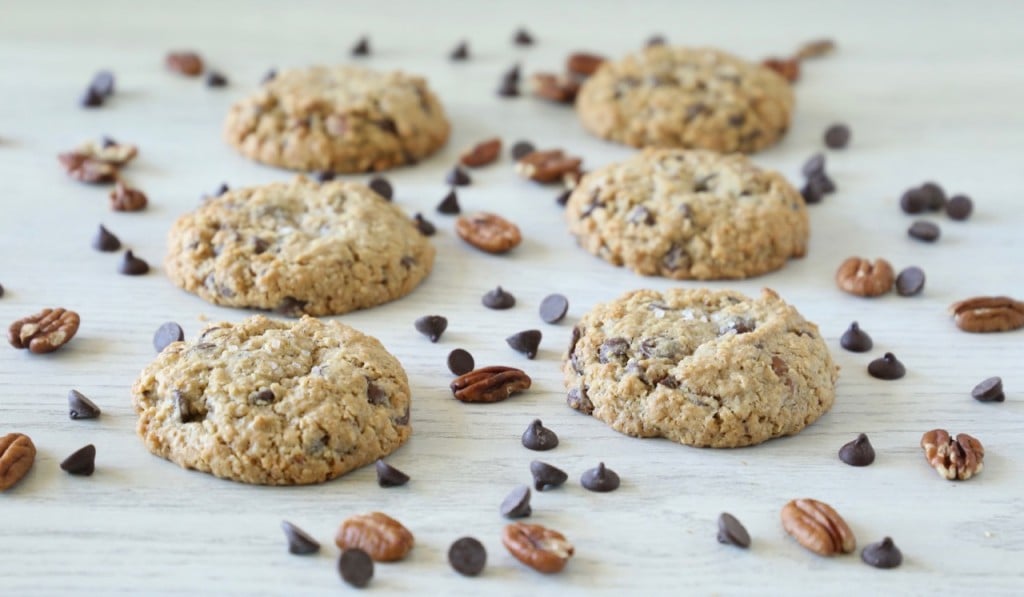 I have not always been a "cookie" girl...I preferred cake, ice-cream, brownies or really any other dessert. To me, there were so many other interesting desserts that caught my attention until I married my husband. He is a "cookie" guy 🙂 I swear, there can be the most gourmet and decadent desserts around and he will go for the classic chocolate chip cookie.
I kind of get it now, I love a good cookie. Now that we have kids and they LOVE cookies as well, I am always on the hunt for the best cookies in town. They don't have to be fancy, actually I prefer them to be classic flavors, just the best flavor. Texture is a big thing for me as well...edges need to have a little crunch, center needs to be soft and chewy and they cannot be overly sweet.
Chocolate chip oatmeal cookies filled with semisweet chocolate chips, chopped pecans, a dash of cinnamon and a pinch of sea salt on top is now one of my favorites! After a few rounds of different oatmeal cookies, some plain and some with peanut butter, this was the winning combination.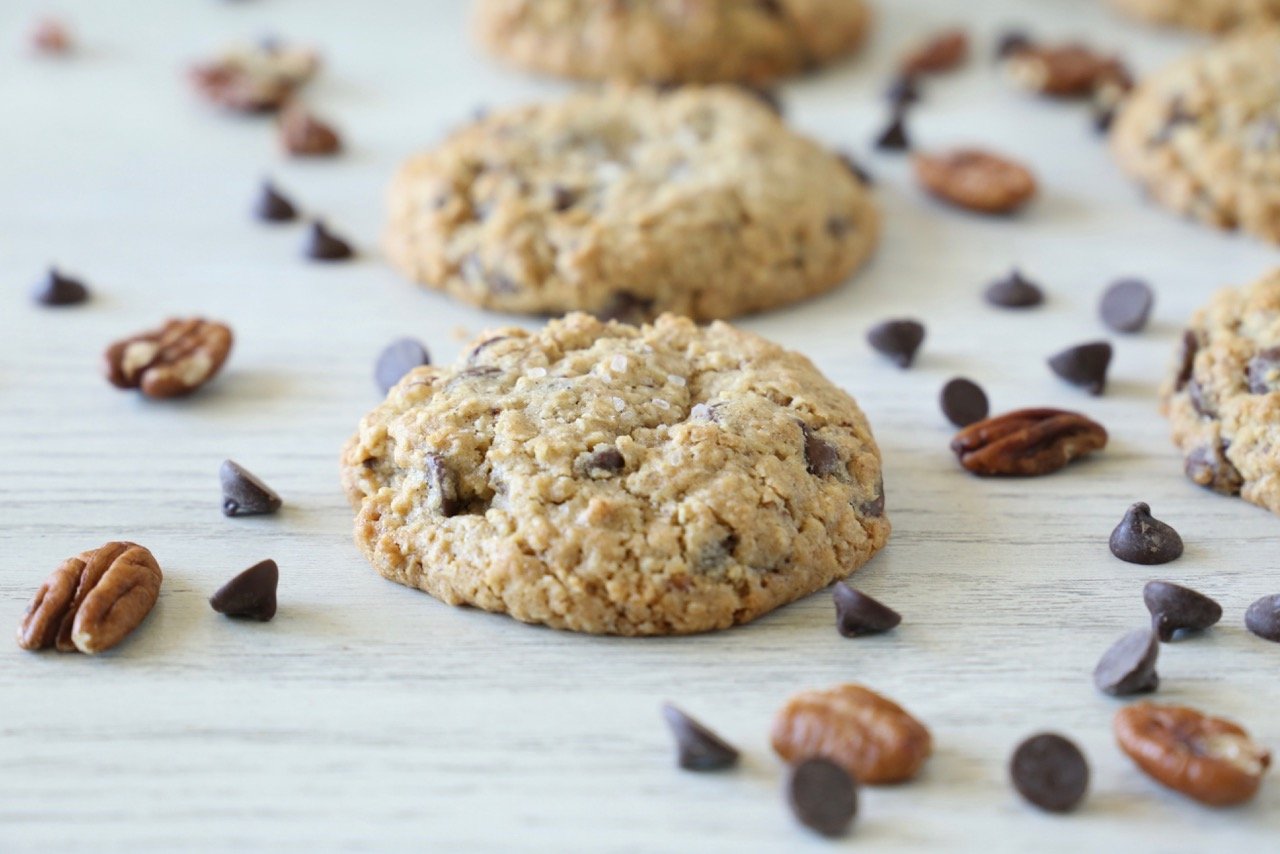 Chocolate Chip Oatmeal Cookies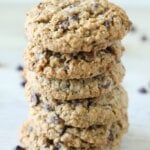 ½ cup

unsalted butter (

1

stick)

½ cup

light brown sugar

¼ cup

granulated sugar

1

egg

¾ cup

all purpose flour

½ tsp

baking Soda

½ tsp

salt

¼ tsp

cinnamon

½ tsp

vanilla Extract

1 ½ cups

oats

1 cup

semi sweet chocolate chips

½ cup

pecans, chopped
sea salt (optional garnish)
Instructions
Preheat oven to 350 degrees F
In a bowl combine flour, baking soda, salt, cinnamon and oatmeal (set aside)
In a mixing bowl with paddle attachment cream the butter, brown sugar and granulated sugar until smooth
Add egg and vanilla extract into butter mixture and mix until fully combined
Slowly add in the dry ingredients and beat until smooth
Fold in the chocolate chips and pecans
Scoop dough into 3 ounce balls and place on a parchment lined baking sheet
Gently press the top of the dough ball down (just to take the dome away)
Sprinkle a pinch of sea salt on the top of each cookie (optional)
Bake for 15-16 minutes, the edges will become golden brown and the centers will still be light in color
Remove from the oven and allow the cookies to cool