Tender, buttery and full of flavor, Snickerdoodle Blondies are the perfect bite that will bring fall flavors to you.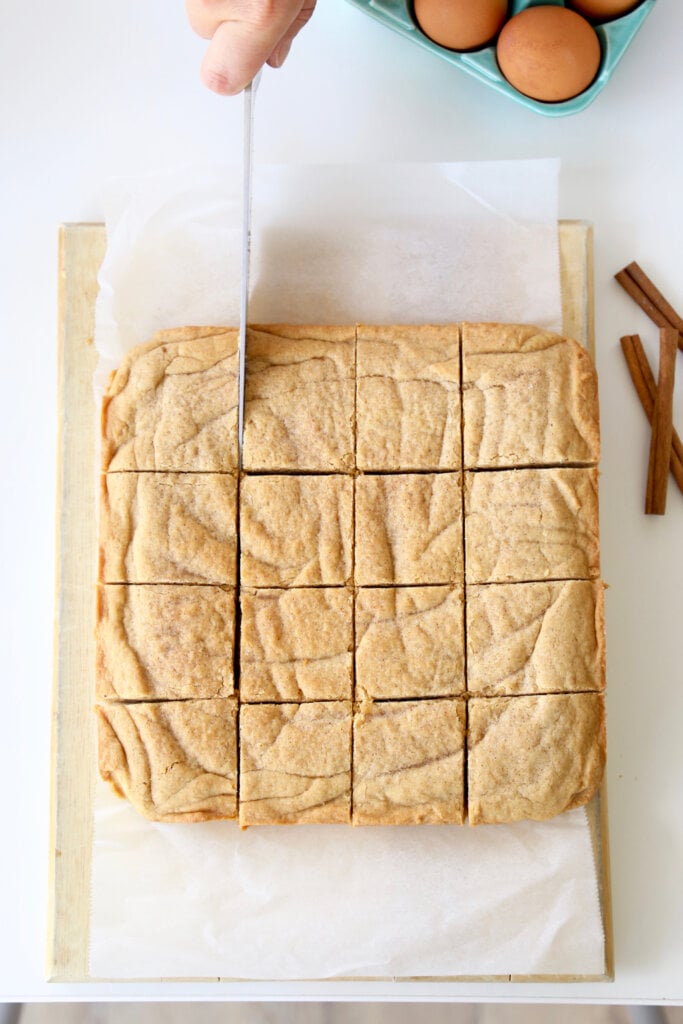 Almost closing out August and I am totally ready for the heat to move on and some cooler weather to blow in. This month I have been prepping and planning recipes for the next several months and fall flavors are my absolute favorite. They definitely give you a sense of comfort, family time and the beautiful season ahead.
Snickerdoodle Blondies is one of those recipes that I was preparing for the fall, but after making them and seeing how much my kids were loving them I knew you needed this recipe sooner. These are made of a simple flavor, cinnamon, that will lead us into this fall season that I am so excited about.
Blondies are such a unique blend of brownie and cookie and I love the simplicity of them. They are not rich in flavor so you can enjoy eating the whole thing, they have a perfect texture that is soft but not gooey and the cinnamon sugar adds a crunch that is irresistible!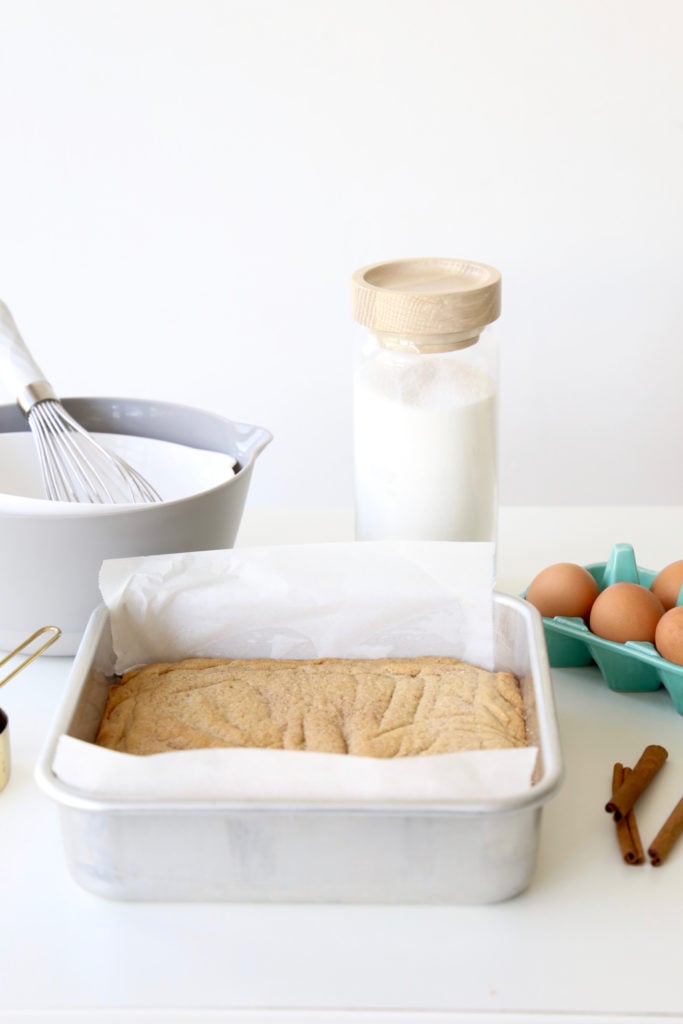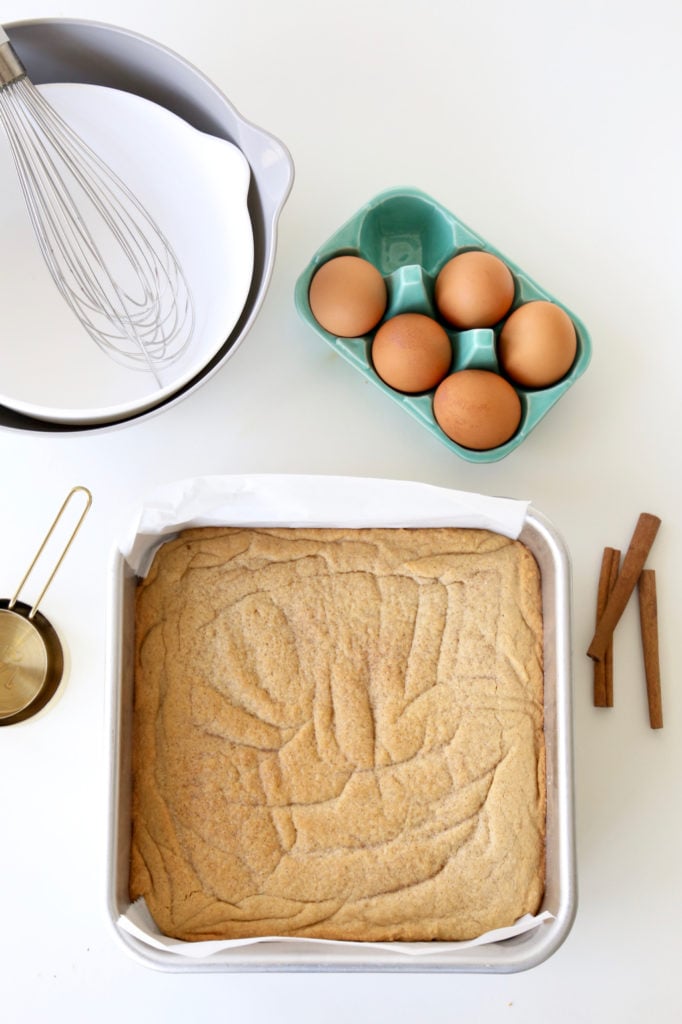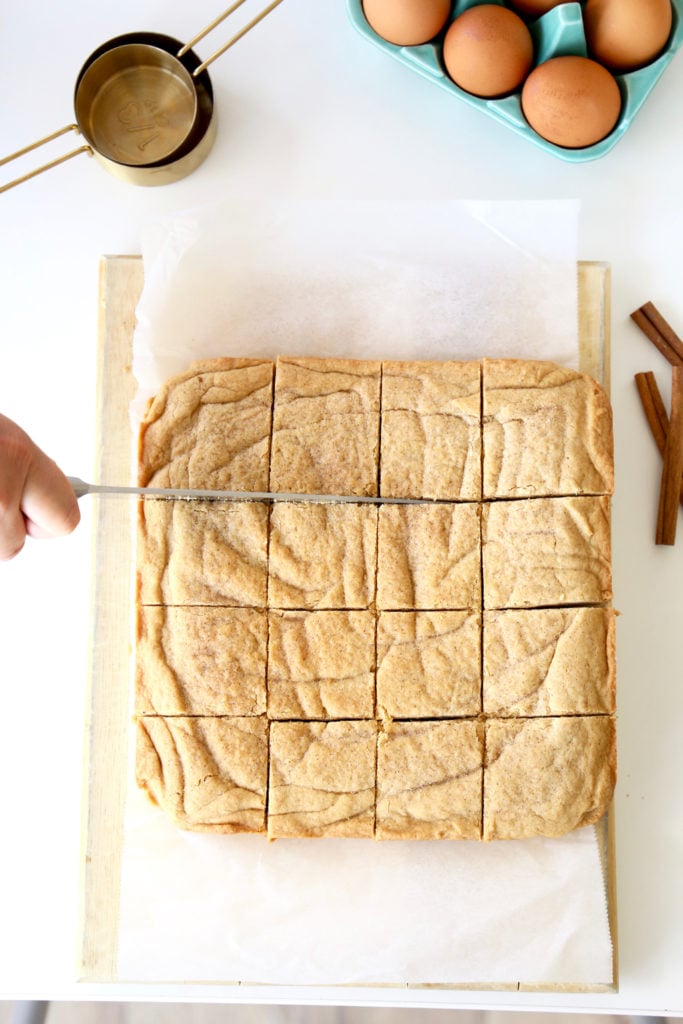 Print
Snickerdoodle Blondies
1 Cup

Unsalted Butter, melted

1 ½ Cups

Light Brown Sugar

2

Eggs

1 tsp

Vanilla Extract

2 ½ Cups

All Purpose Flour

2 tsp

Cornstarch

1 tsp

Baking Powder

1 tsp

Salt

1 tsp

Cinnamon
Cinnamon Sugar Topping
Instructions
Preheat oven to 350 degrees F and prepare a 9 inch square pan with parchment paper
In a medium bowl combine the flour, cornstarch, baking powder, salt and cinnamon; set aside
In a mixing bowl with a paddle attachment, beat the butter and brown sugar until creamy
Add in the eggs and mix until fully combined
Add in the flour mixture, scraping down the sides in between each addition
Spread batter into prepared square pan
Sprinkle the top with the cinnamon sugar topping
Bake for 25-30 minutes
Allow the blondie to cool completely before removing from the pan
Cut the blondies into your desired size and serve
Store in an airtight container for up to a week
Enjoy!
Print
Cinnamon Sugar Topping
2 Tbsp

Granulated Sugar

1 tsp

Ground Cinnamon
Instructions
In a small bowl combine the granulated sugar and cinnamon sugar
Store in an airtight container until ready to use