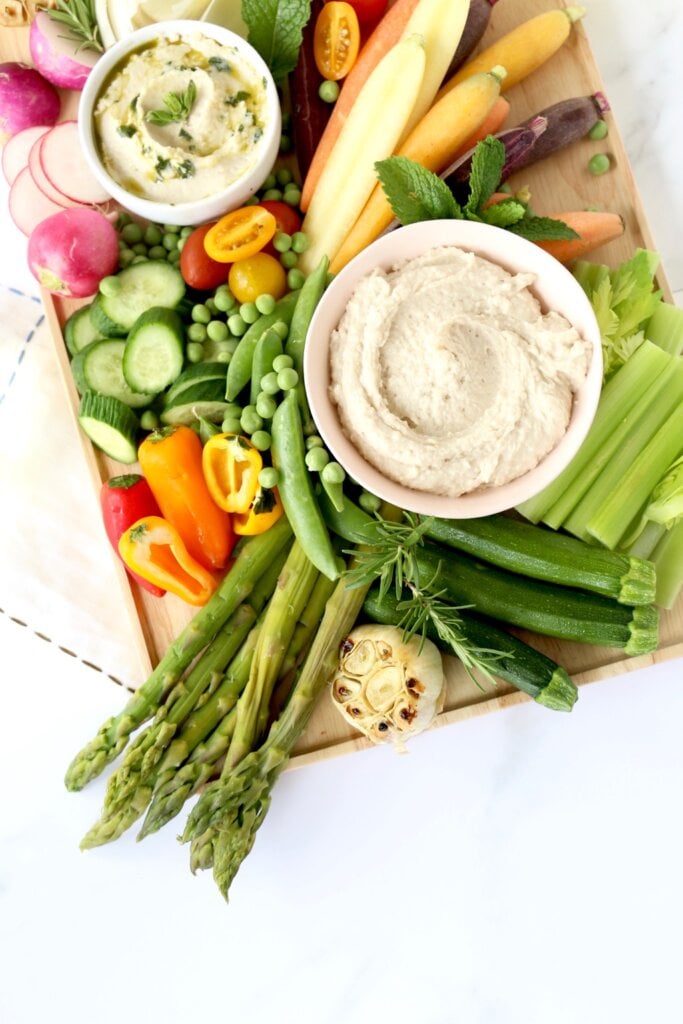 A platter of raw vegetables, also known as Crudités, seems like such a simple idea, but sometimes we forget how beautiful and refreshing raw vegetables are for a special holiday gathering. Pairing them with a flavorful dip is a perfect combo. As we step right into May and all of the Spring gatherings that are happening this time of year, Spring Vegetable Crudités and White Bean Dip is a super fresh addition to your event.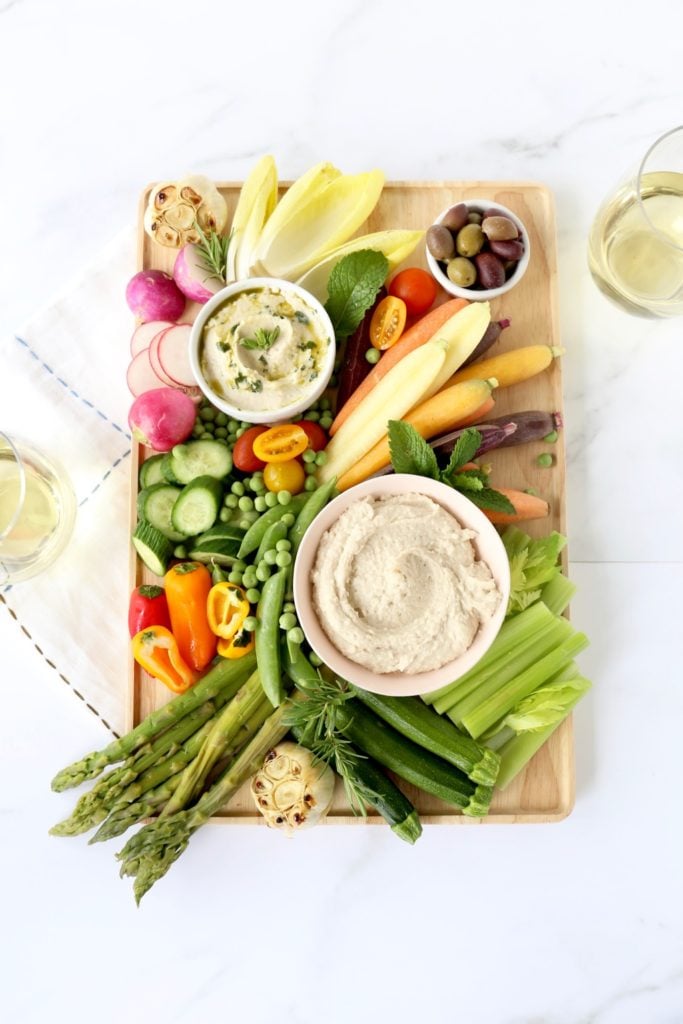 Picking and prepping your veggies should be as easy as walking through the grocery store or taking a trip to your local farmers market. Start grabbing your favorites as well as some unique ingredients that might add color and can be a great addition to the White Bean Dip. This is a great time to try new vegetables and share with your guests the purity of raw veggies.
A smooth and creamy dip that is made up of only a few ingredients and can be used all spring long. White Bean Dip is a variation of a traditional hummus that we are all so familiar with. There is a subtle flavor in whites beans that allows the garlic, lemon and tahini to shine through and adding a flavors, such as Basil Pesto, to your White Bean Dip is a great way to change things up and bring some dimension to this super simple recipe.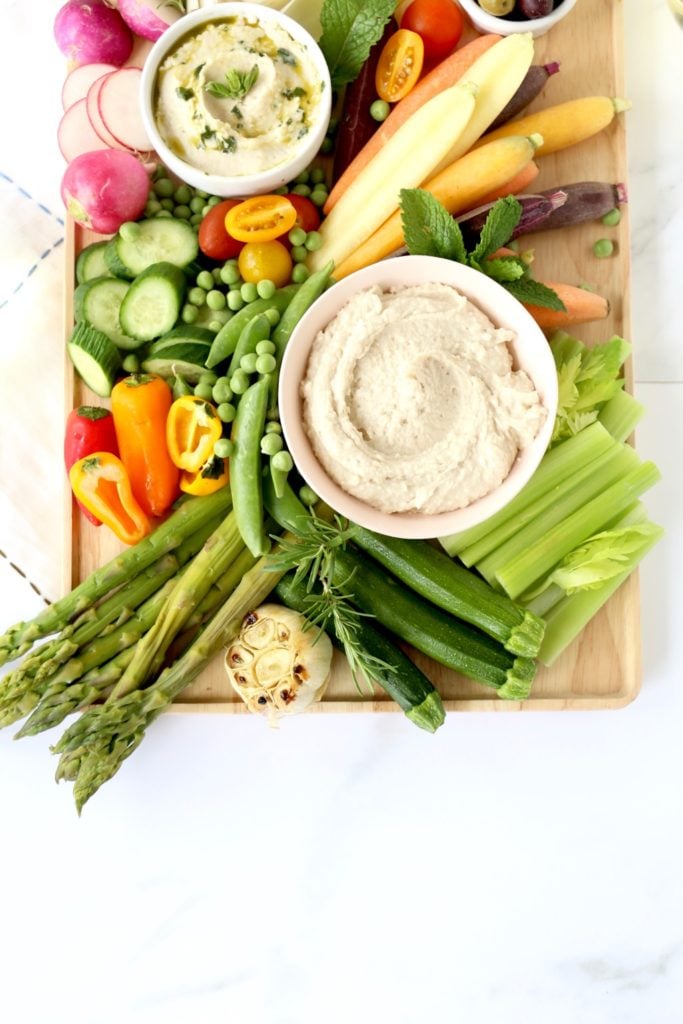 Print
Spring Vegetable Crudités & White Bean Dip
White Bean Dip:

2

(15 ounce) Cans Cannellini Beans, rinsed and drained

2

small Garlic Cloves

4 Tbsp

Olive Oil

3 Tbsp

Lemon Juice

1 Tbsp

Tahini

¾ tsp

Salt
Spring Vegetable Crudités:
Carrots
Tomatos
Peas
Cucumbers
Asparagus, cooked
Radish
Roasted Garlic
Endives
Celery
Baby Bell Peppers
Instructions
Place all ingredients into the bowl of a food processor and process until smooth
Scoop dip into a serving bowl and refrigerate until ready to use
Serve White Bean Dip with assorted Spring Veggies
Basil White Bean Dip Optional:
Add ½ cup basil leaves and ¼ cup Olive Oil to a blender or small food processor to make a Basil Pesto
Swirl the basil pesto into the white bean dip