Halloween treats that don't have to scare you out of the kitchen, Triple Chocolate Cocoa Puff Treats are ooey and gooey. These bars are loaded with Cocoa Puff Cereal, marshmallows, chocolate and dipped in chocolate for three times the fun!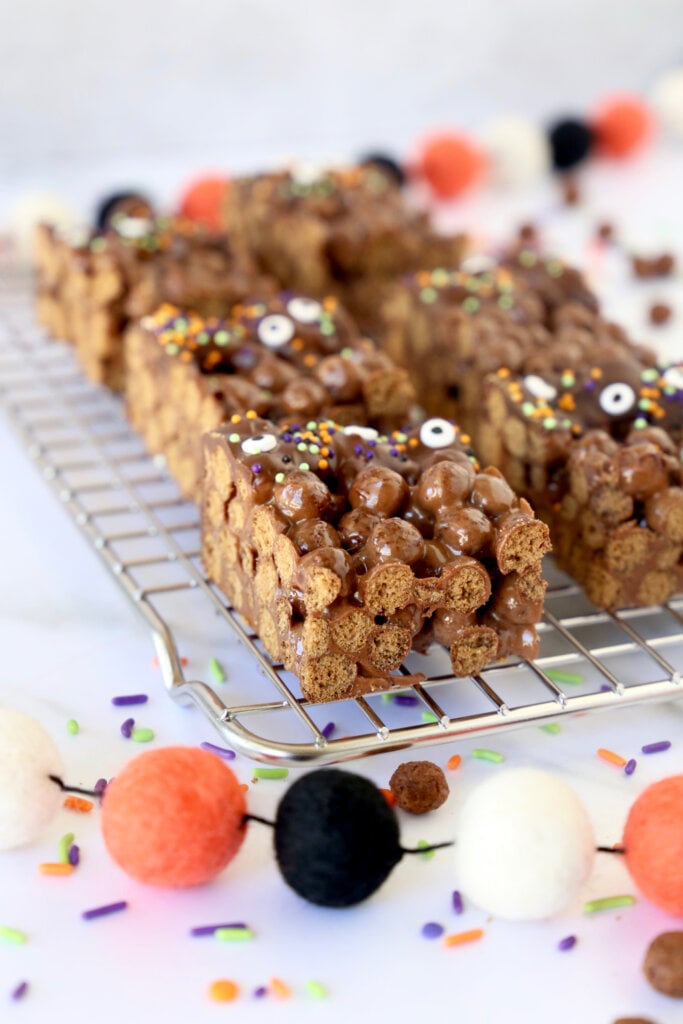 A fan favorite in our house and I can't wait to take these to our Halloween Trick or Treat party! I love the simplicity of Halloween, there is no pressure of cooking a fancy meal, no gifts required and all the fun food we could ever imagine! Whip these Triple Chocolate Cocoa Puff Treats up, grab your costumes and you are ready to go for a fun filled Halloween celebration!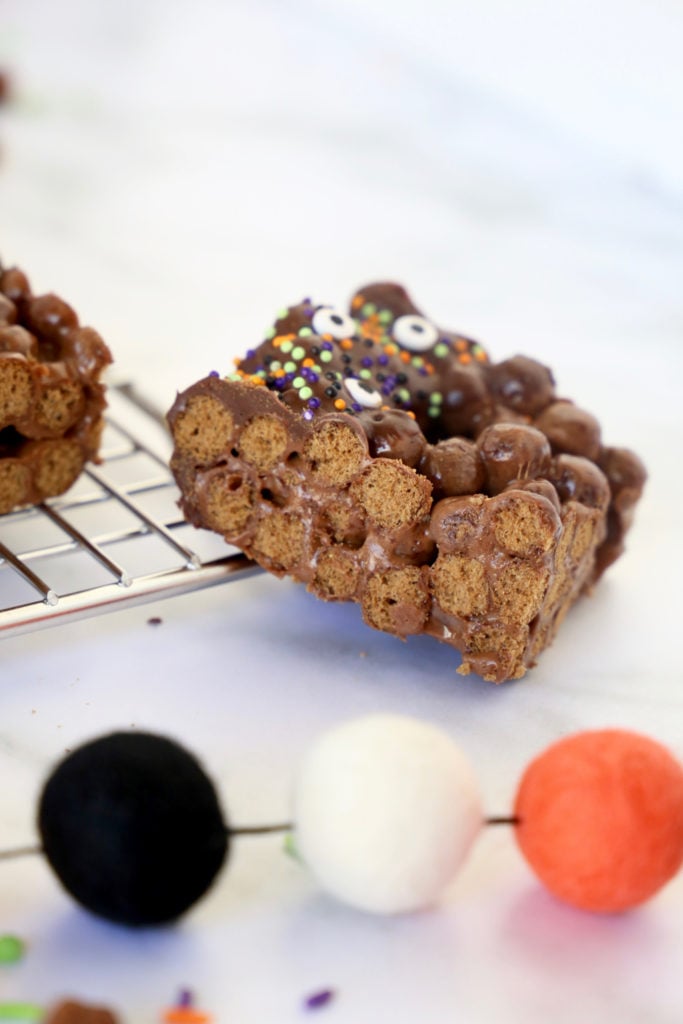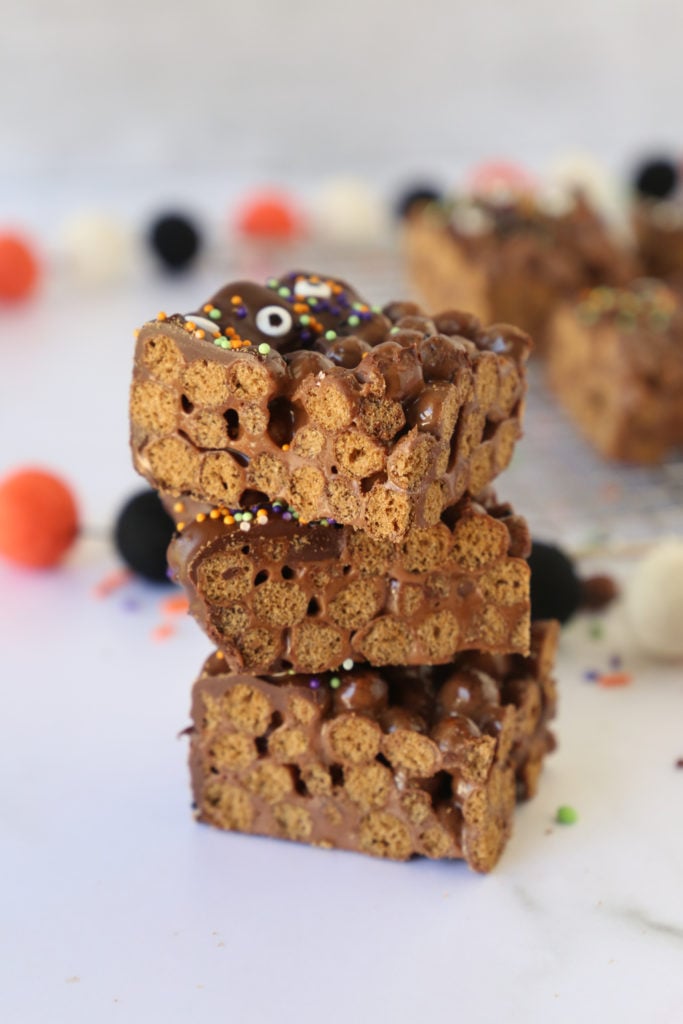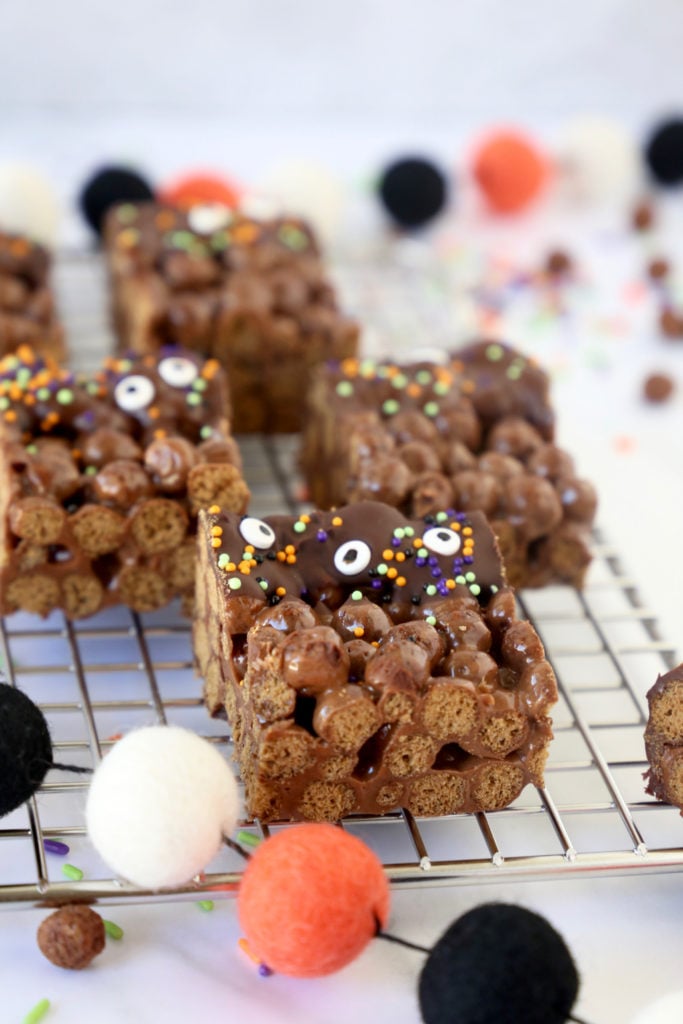 Print
Triple Chocolate Cocoa Puff Treats
4 Tbsp

Unsalted Butter

5 Cups

Mini Marshmallows

½ Cup

Semi Sweet Chocolate

6 Cup

Cocoa Puff Cereal

1 Cup

Semisweet Chocolate, melted
Sprinkles
Instructions
Prepare an 8x8 inch square pan with parchment paper
In a large saucepan, melt the butter completely
Once the butter is melted, add in 5 cups of mini marshmallows and chocolate chips; stir until completely melted
Remove the saucepan from the heat and stir the Cocoa Puff Cereal into the marshmallow mixture and mix until fully coated
Pour mixture into prepared pan, press down to even out the mixture in the pan and allow it to cool completely before cutting
Once they are ready to cut, remove the Chocolate Cocoa Puff Treats from the pan and cut into desired size
Dip the Chocolate Cocoa Puff Treats into the melted chocolate and garnish with sprinkles
Allow the Triple Chocolate Cocoa Puff Treats to cool completely and the chocolate to harden!
Serve and Enjoy! Happy Halloween!