Blueberries are the fruit of the season at our house and there is nothing better than a Blueberry Galette. Blueberries coated in sugar, lemon zest, a dash of cinnamon and freeformed in the flakiest pie dough.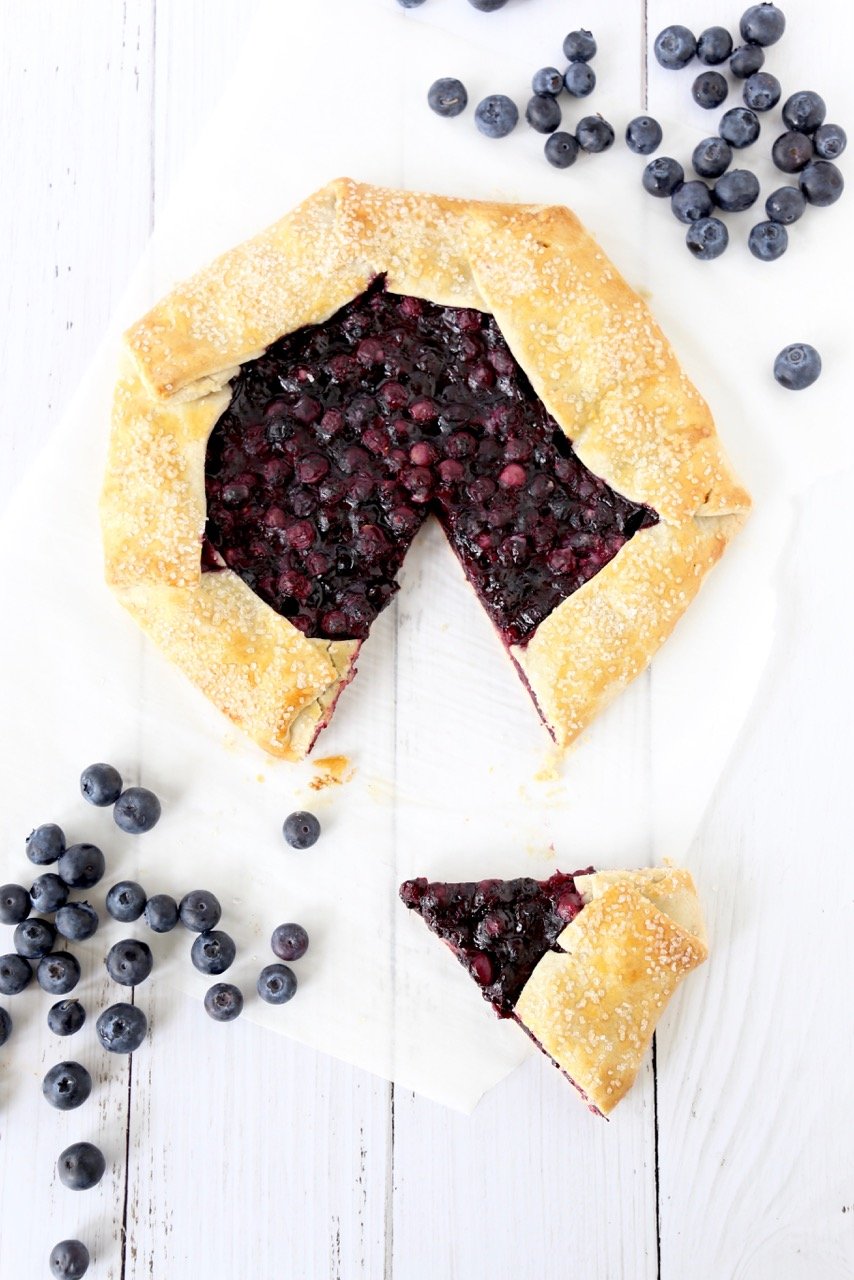 Since summer started, the girls have been begging to bake and really just get messy in the kitchen. They bake with me on occasion but they really wanted to try a few new recipes, not just the typical banana bread or pancakes that I let them make. Last week was the perfect week for that with a few free days. To start off our day of baking, we drove to a blueberry farm so they can see where some of our ingredients come from.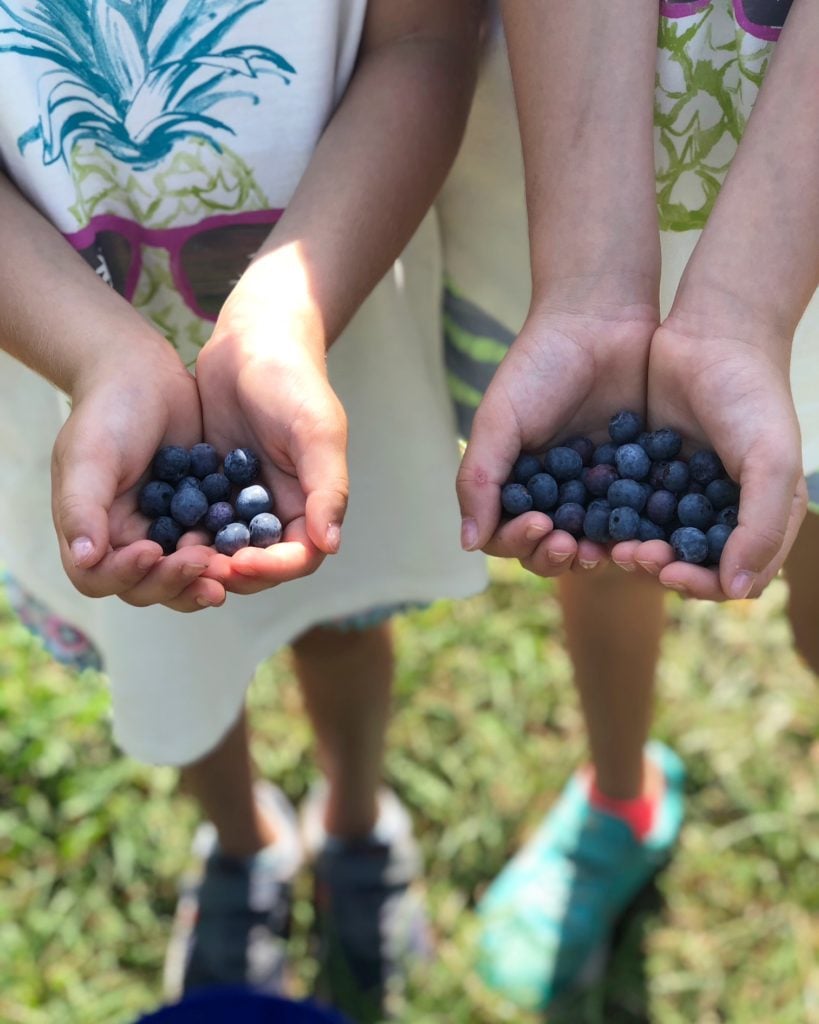 Blasé Family Farm was about 45 minutes from our house and the perfect place to pick blueberries. The weather was just right and we spent about an hour and a half enjoying the scenery, picking buckets of blueberries and eating some along the way, we had the best time. The girls loved every minute of it and could not stop eating them!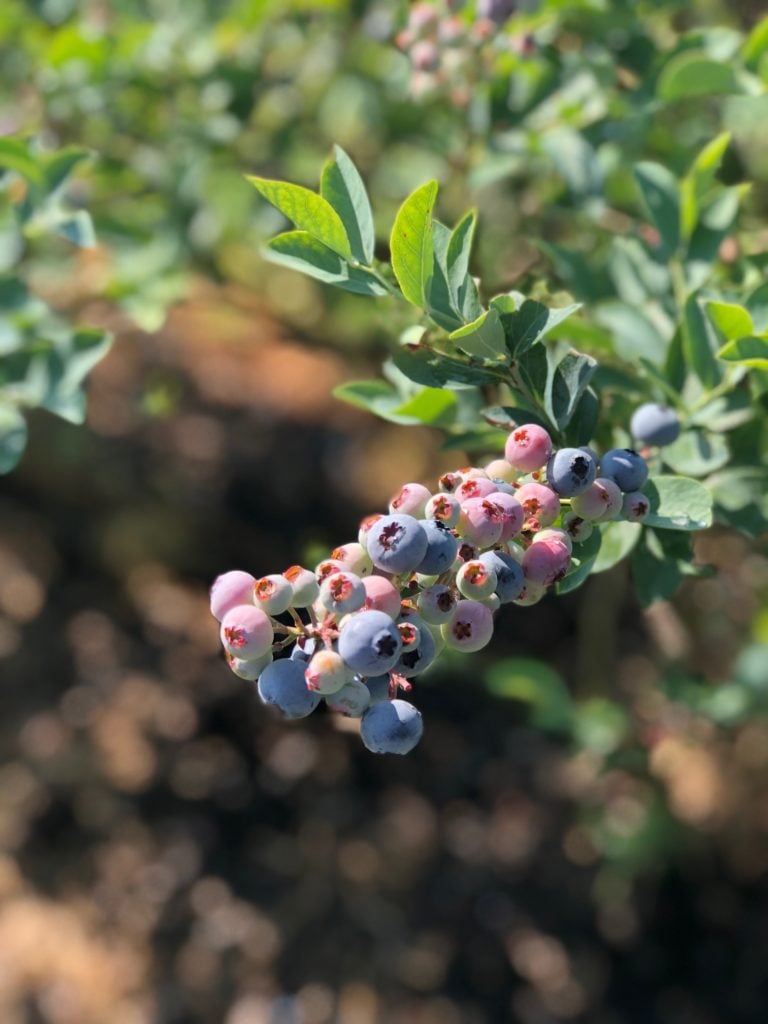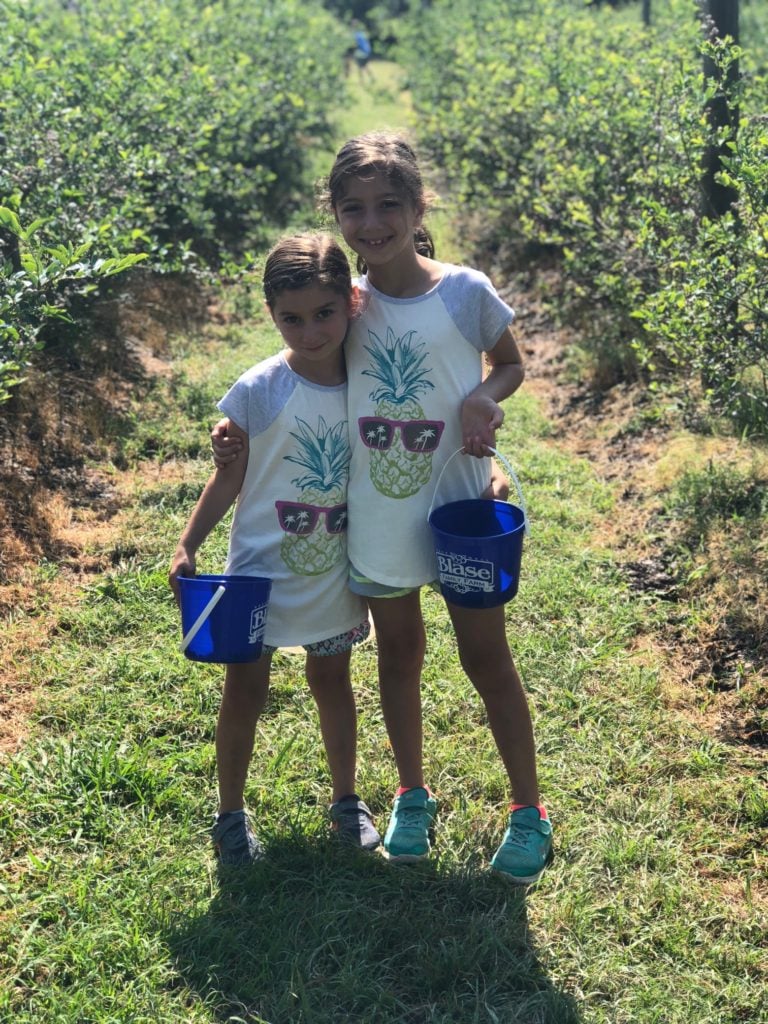 While we were at the farm, I was trying to think of something that would be fun to make with all of these blueberries and a Blueberry Galette was the first to come to mind. A Galette is a freeform, flat, and round pastry. A little less formal and perfect for a summer dessert.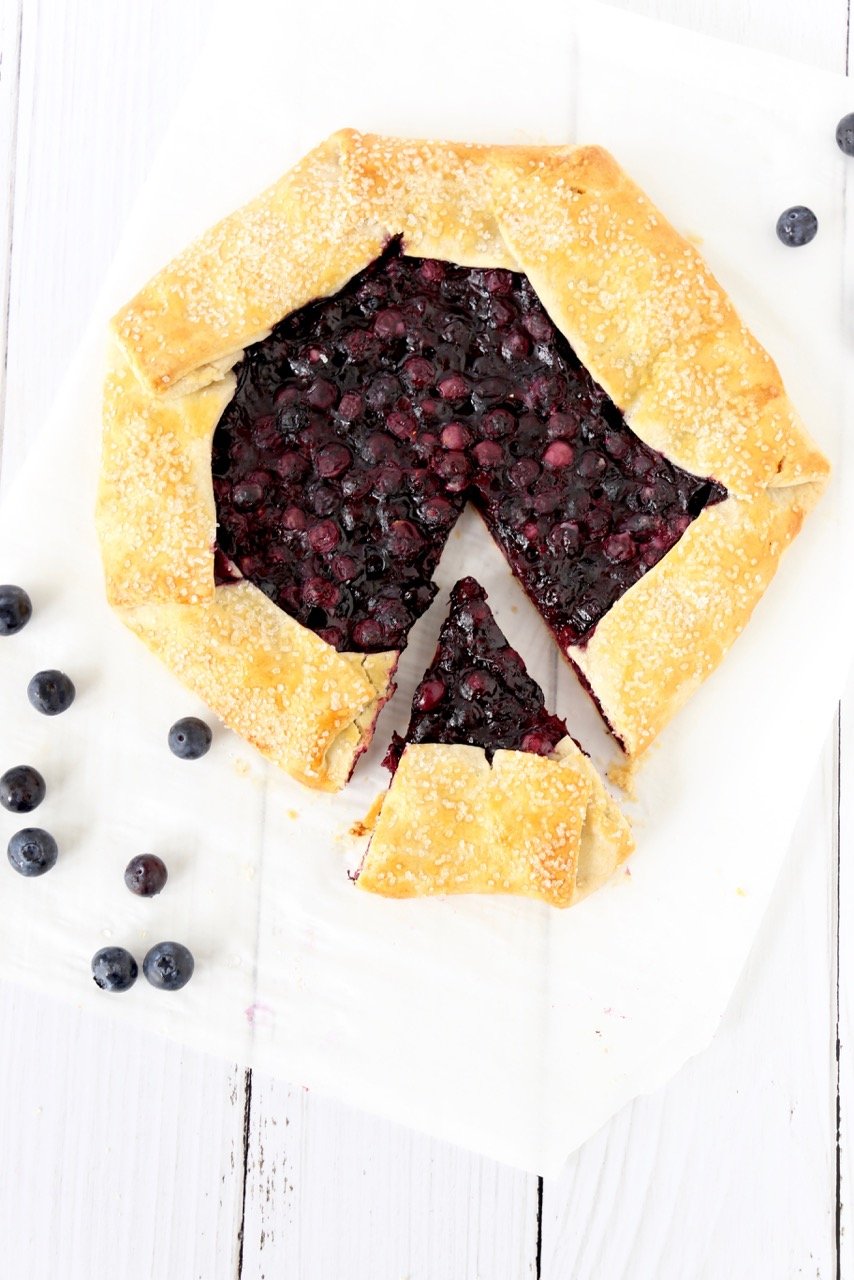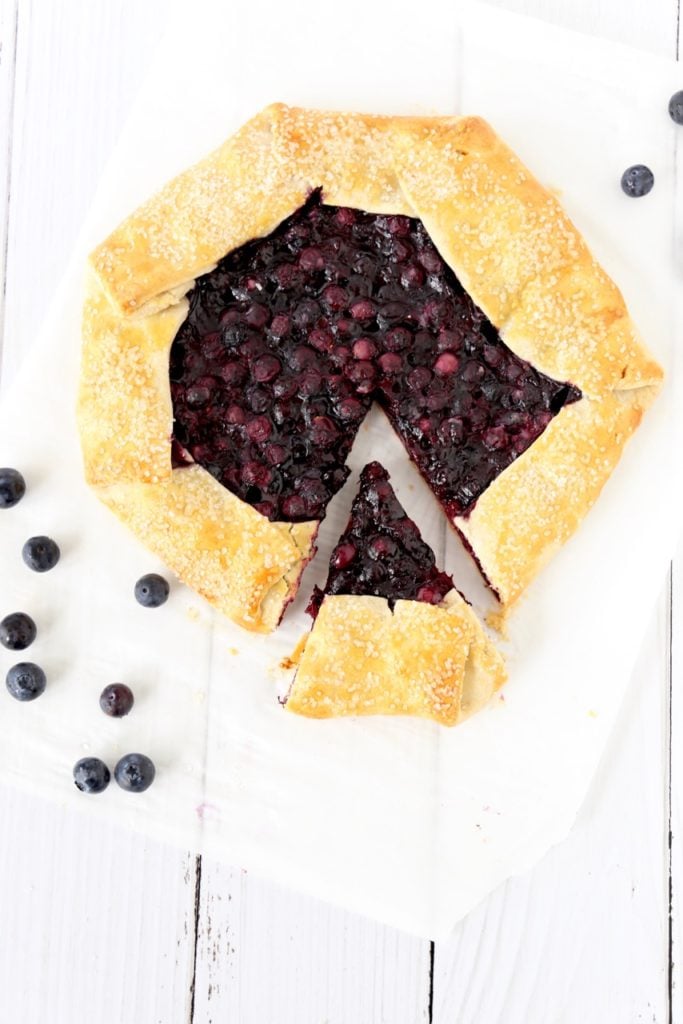 Using the freshest and most delicious blueberries, I knew that I needed to keep the flavors simple to allow the blueberries to shine through. Blueberries coated in sugar, flour, lemon zest, lemon juice and a dash of cinnamon wrapped in a flakey pie crust makes for the most refreshing dessert (or you can get away with eating this for breakfast…its fruit!).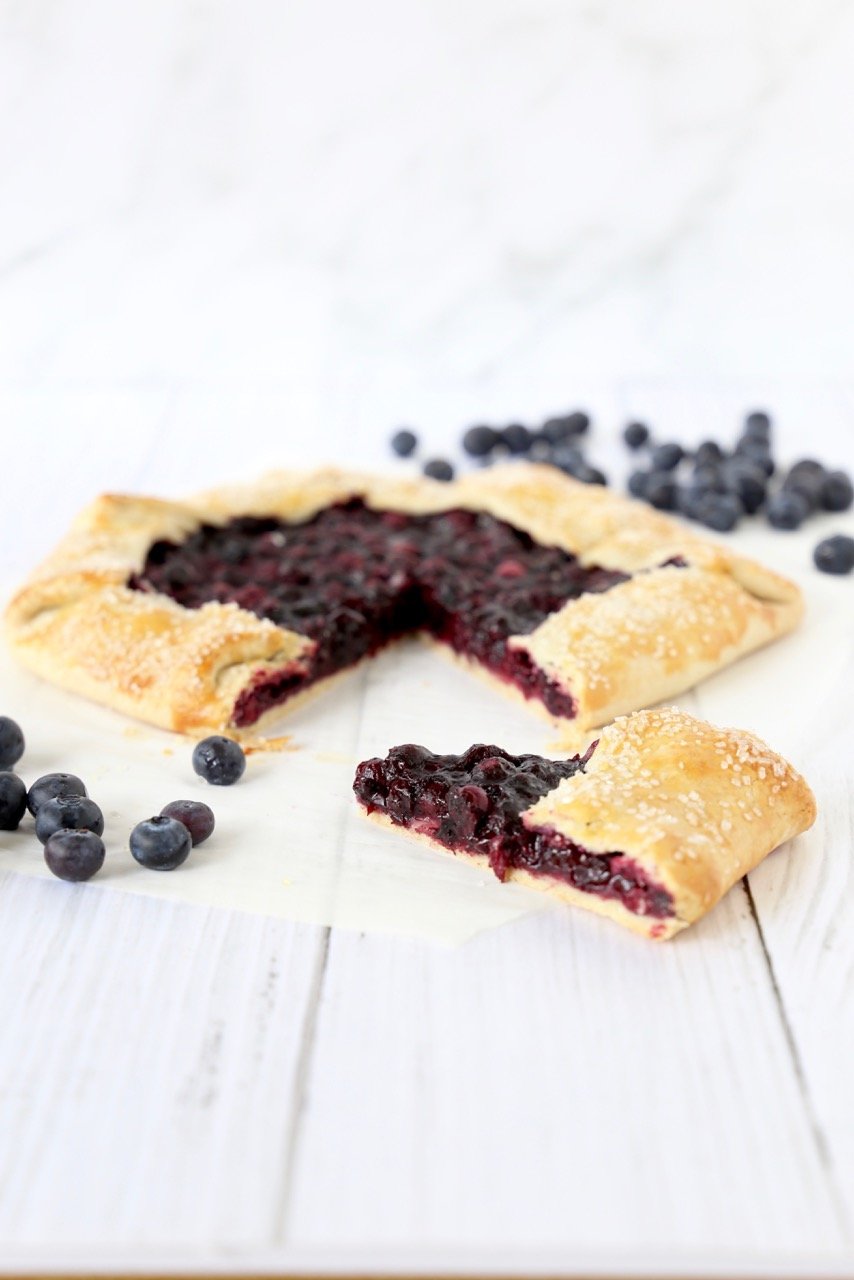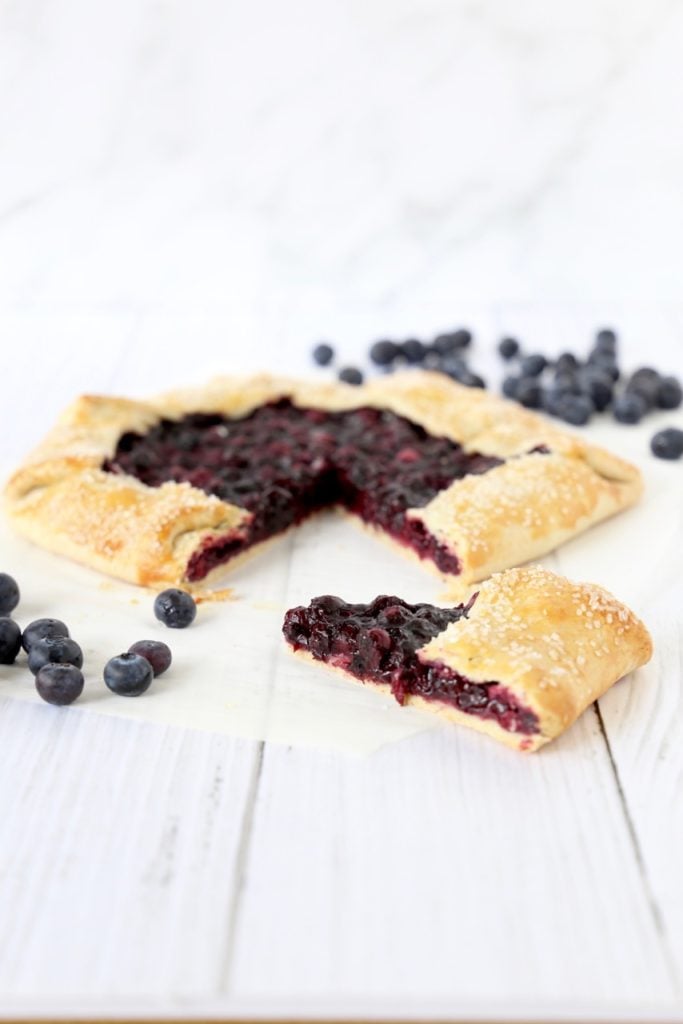 Blueberry Galette
Pie Dough
1 ½ Cup

All Purpose Flour

1 Tbsp

Sugar

½ Tsp

Salt

8 Tbsp

Unsalted Butter, Chilled and Cubed

5 Tbsp

Water, Ice Cold
Blueberry Filling
3 Cups

Fresh Blueberries, washed and drained

4 Tbsp

Granulated Sugar

2 Tbsp

All Purpose Flour

¼ tsp

Cinnamon
Zest and Juice from one Lemon
Egg Wash
Garnish
Sugar Crystals or Sugar in the Raw, Garnish
Instructions
Place the flour, sugar and salt into the bowl of a food processor and pulse to combine
Slowly add in the chilled and cubed butter to the flour mixture and pulse until it looks like course meal
Continue pulsing and add the ice cold water, one tablespoon at a time until the dough comes together into a ball
Remove the dough from the food processor and press together but do not over knead
Wrap the dough in plastic wrap and refrigerate for 1-2 hours or overnight
Once you are ready to bake, preheat the oven to 350 degrees F
Mix the blueberries, flour, sugar, salt, cinnamon, lemon zest and juice in a large bowl
Roll out the dough on a lightly floured surface into a 12 inch circle
Place the dough on a parchment lined sheet pan
Fill the center of the dough with the blueberry filling leaving about a 2 inch perimeter
Fold the edges of the dough in to overlap the blueberries
Egg wash the edge of the dough and sprinkle with sugar crystals or sugar in the raw
Bake at 350 degrees F for 35-40 minutes or until the dough is a light golden color
Remove from the oven and allow to cool for 5-10 minutes before serving