Chai Spice, sponge texture, and not to sweet make these Chai Spice Madeleines perfection. These petit French cookies pair well with coffee or tea for a light treat!
As we continue through December, cookies have been top of mind. I love the petit, one bite, not overly sweet and perfect to wrap up as a gift that are cookies. The morning after a holiday party, I have to admit, I will sit with my favorite cup of coffee and a left over cookie from the night before. It is a simple reward from a fun evening and maybe not wanting all the festivities to end! Chai Spice Madeleines are the perfect cookie for the breakfast, coffee break, snack or dessert.
Madeleine cookies are a petit cookie that has very simple ingredients but takes a little bit of time and preparation to make them just right. In order to achieve the texture that a classic French madeleine is known for, making sure that your ingredients are at room temperature is key. Instead of using a basic melted butter, adding in brown butter for a slightly nutty and rich flavor takes these to the next level and taking the time to whip your eggs to a ribbon texture will give them a sponge like texture. If you can give yourself an hour or overnight, allowing the batter to rest in the fridge will make these cookies even better. And last but not least, the classic Madeleine Pan is how to create the shape for these perfect bites.
Chai spice is one of my favorite flavors this time of year. I love chai spice lattes, chocolate chai spice macarons and to add to my love, now these Chai Spice Madeleines are at the top of my list. You can make your own chai spice mixture or purchase one from a gourmet market!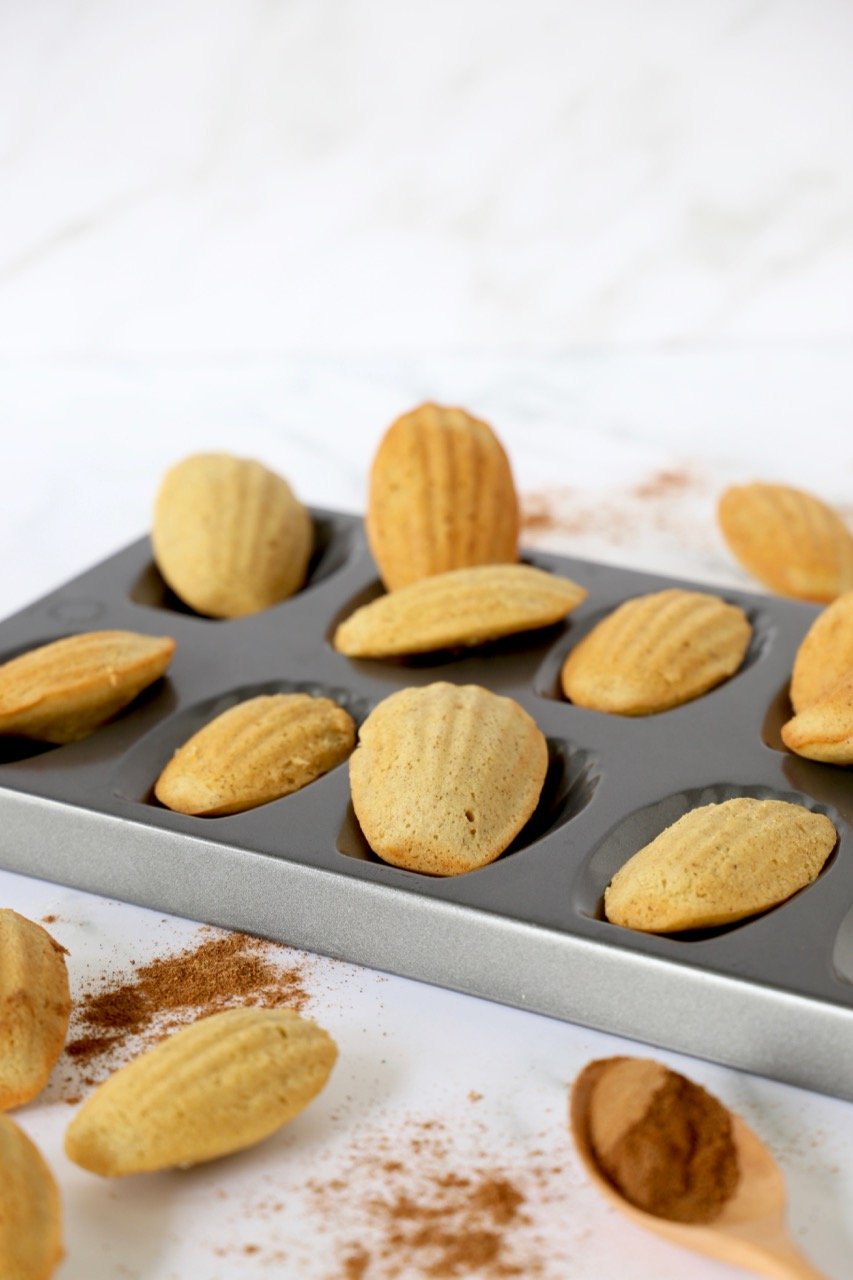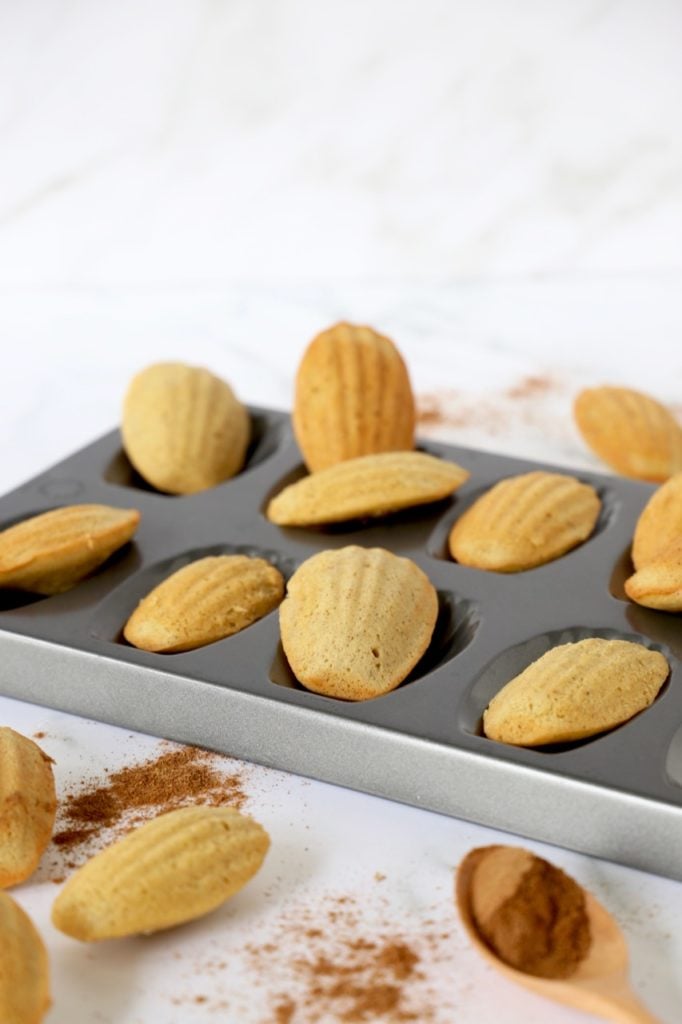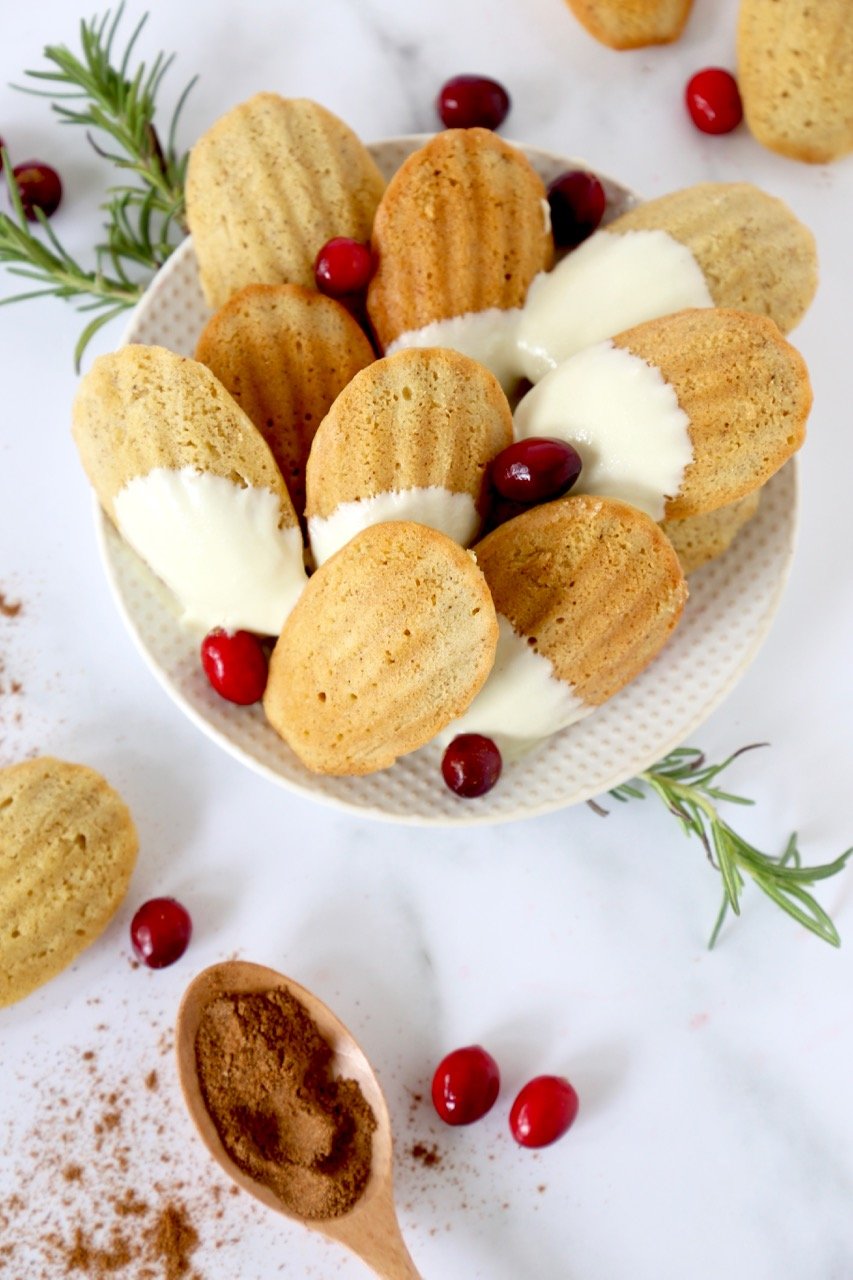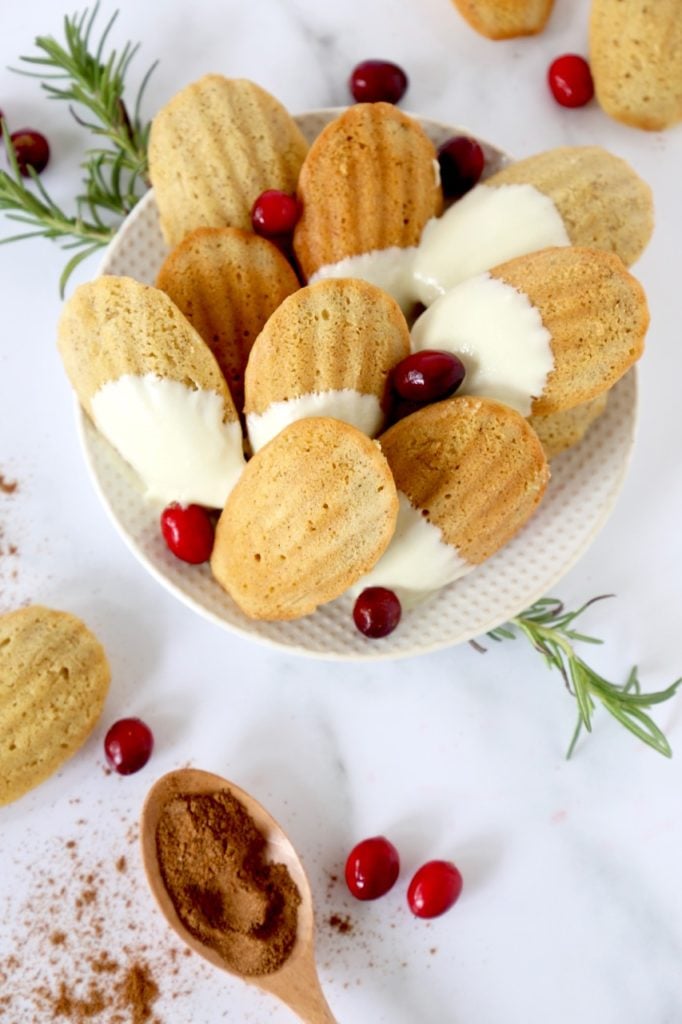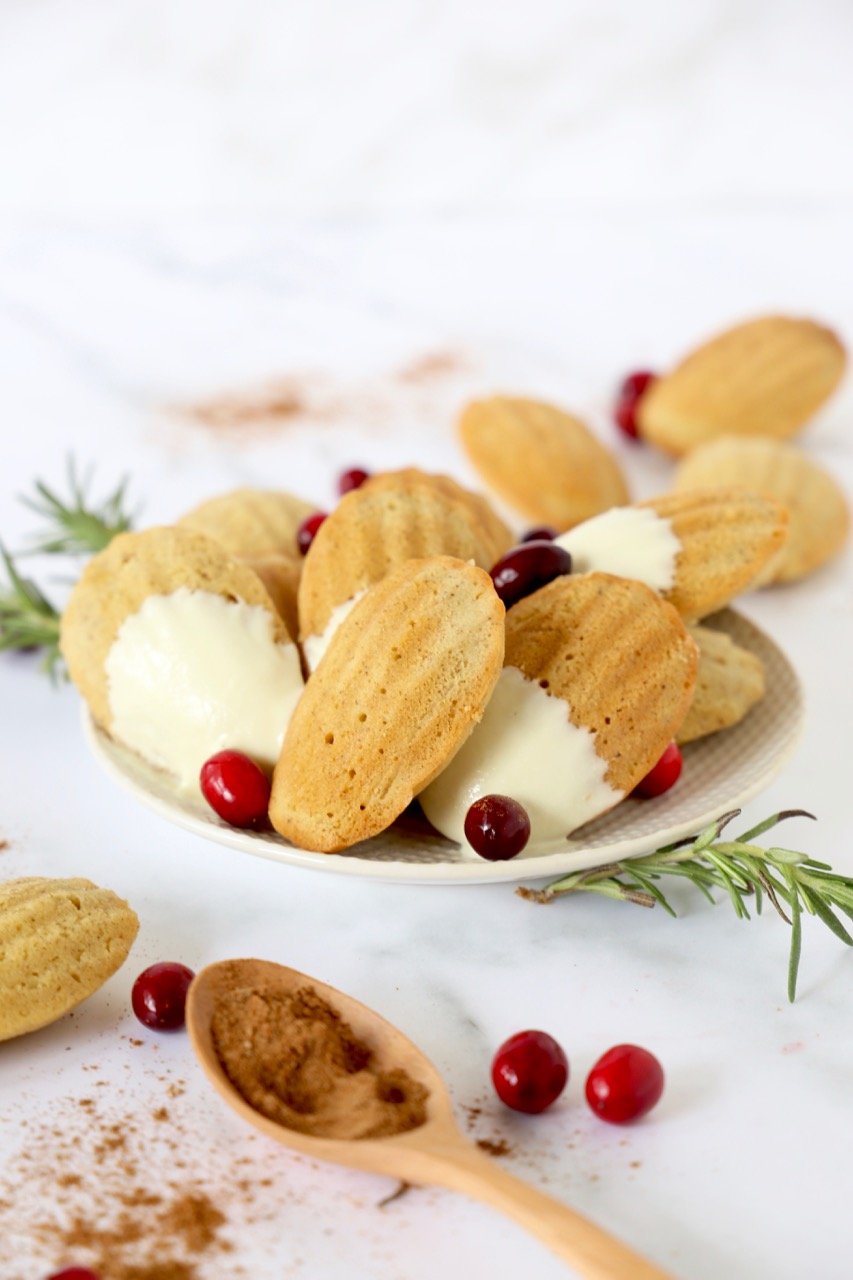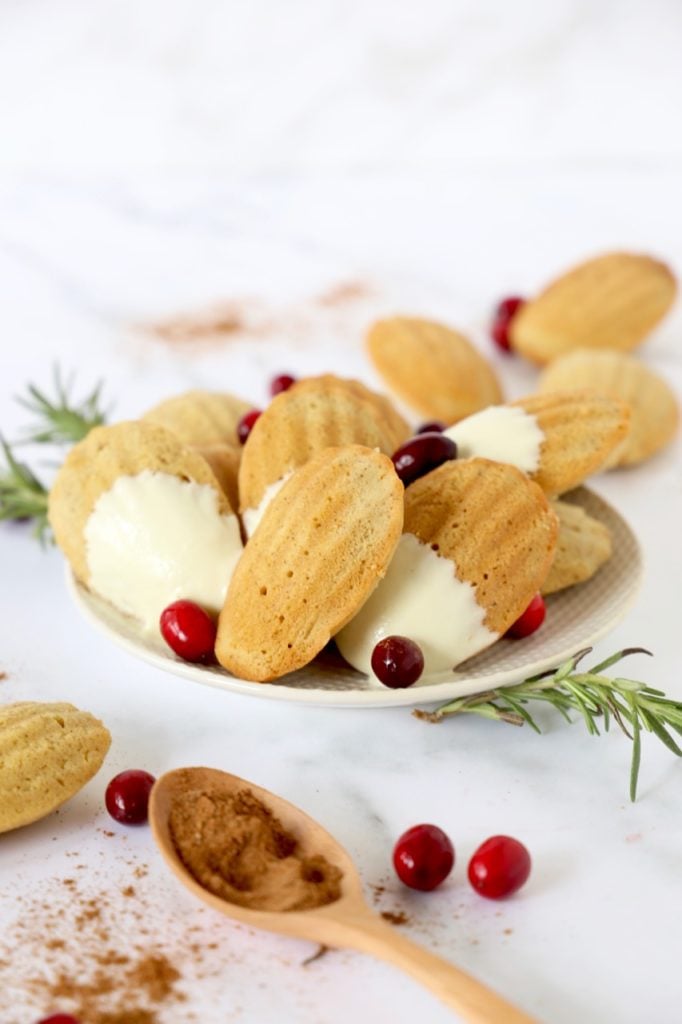 Print
Chai Spice Madeleines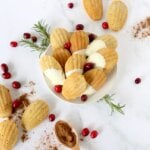 3

eggs, room temperature

1 tsp

vanilla extract

½ cup

granulated sugar

¾ cup

all purpose flour

6 tbsp

butter, melted

1 tsp

chai spice mixture
Chai Spice Mixture:

3 Tbsp

ground cinnamon

2 Tbsp

ginger powder

1 Tbsp

cardamon

1 tsp

grated nutmeg

1 tsp

ground cloves

½ tsp

black pepper
combine all spices in a jar
*you will have extra…save for homemade chai tea lattes!
Instructions
In a small saucepan, melt butter until light golden brown
Sift the flour and chai spice into a small bowl and set aside
Allow the butter to cool completely
In a mixing bowl with whisk, whisk eggs and vanilla extract until light in color an fluffy
Slowly add in granulated sugar and continue whisking until the eggs have a ribbon texture
Fold in the flour in two parts until fully combined
Add in the browned butter and gently fold into the batter
Refrigerate the batter for one hour or overnight
Once the batter is ready, preheat the oven to 350 degrees
Brush melted butter onto the madeleine pan and then scoop 1 tbsp of batter into each mold
Bake at 350 degrees for 8-10 minutes or until cookie springs back
Serve immediately or store in airtight container
Garnish:
Dust with powdered sugar or dip in white chocolate