A few weeks ago, we went to the most beautiful beach in Florida (Santa Rosa Beach) with my family. We have been so fortunate to have many wonderful memories there as kids and now we get to bring our kids there....it is truly a blessing! While we are there we usually have a great routine of cooking some and eating out a lot (some of the best seafood!). This trip my mom and dad packed a crazy amount of snacks for the kids and they also brought this beautiful loaf of bread that I had never seen before. My mom said that she grew up eating this cinnamon swirly flakey yummy bread and I wondered why I am just now getting introduced to it. So we ate it for breakfast a lot (I might have had a few pieces throughout the day) and when we got home all I could think about was how I wanted that bread for breakfast. So I pulled out my mixer and worked on a couple recipes and here is my version of this awesome bread called Babka! It is very similar to brioche, but swirled with a gooey cinnamon center. I hope you enjoy this as much as my family has! (Sophie and Adele love it! Yay!)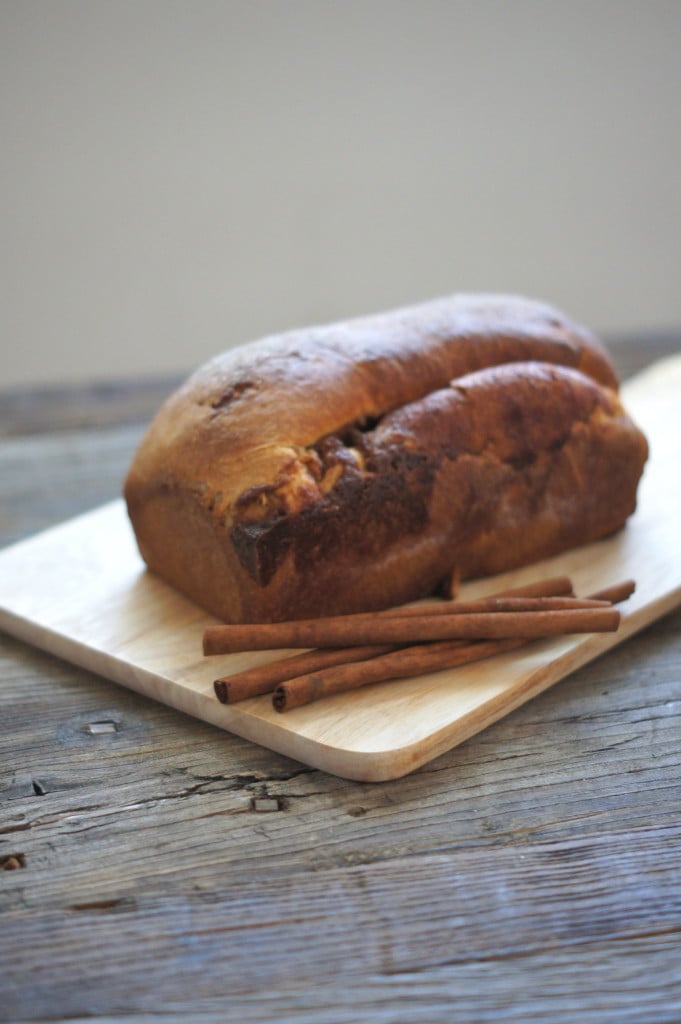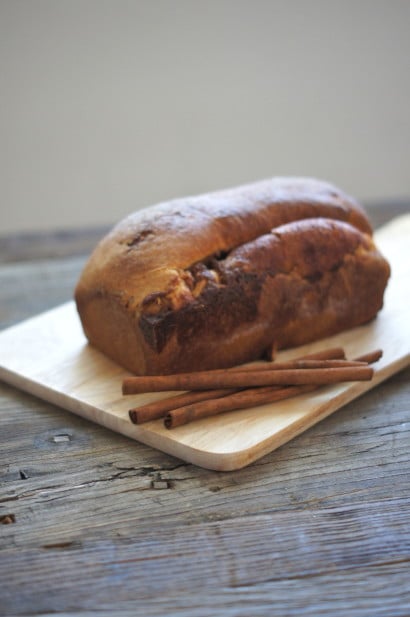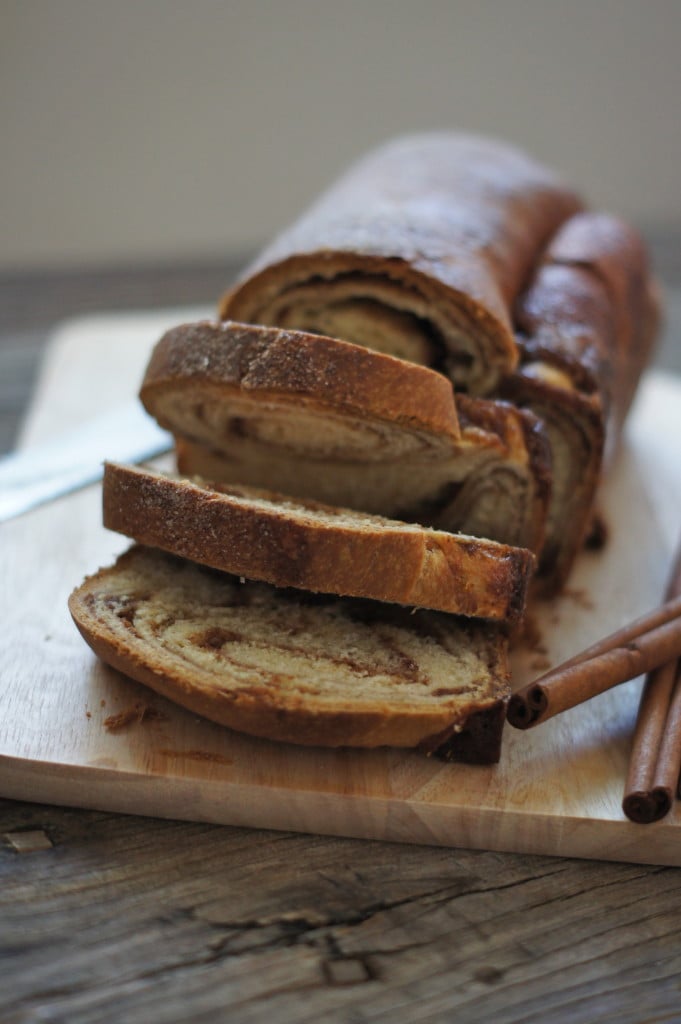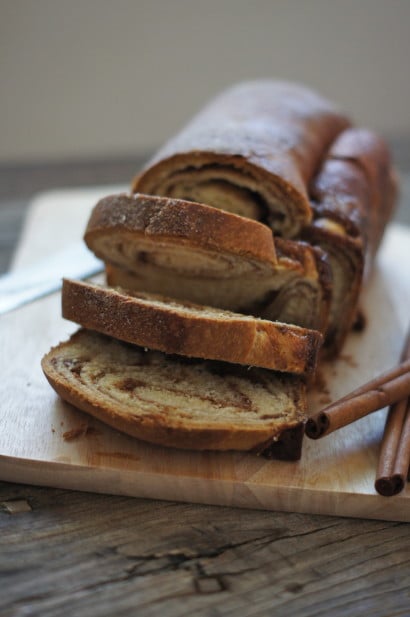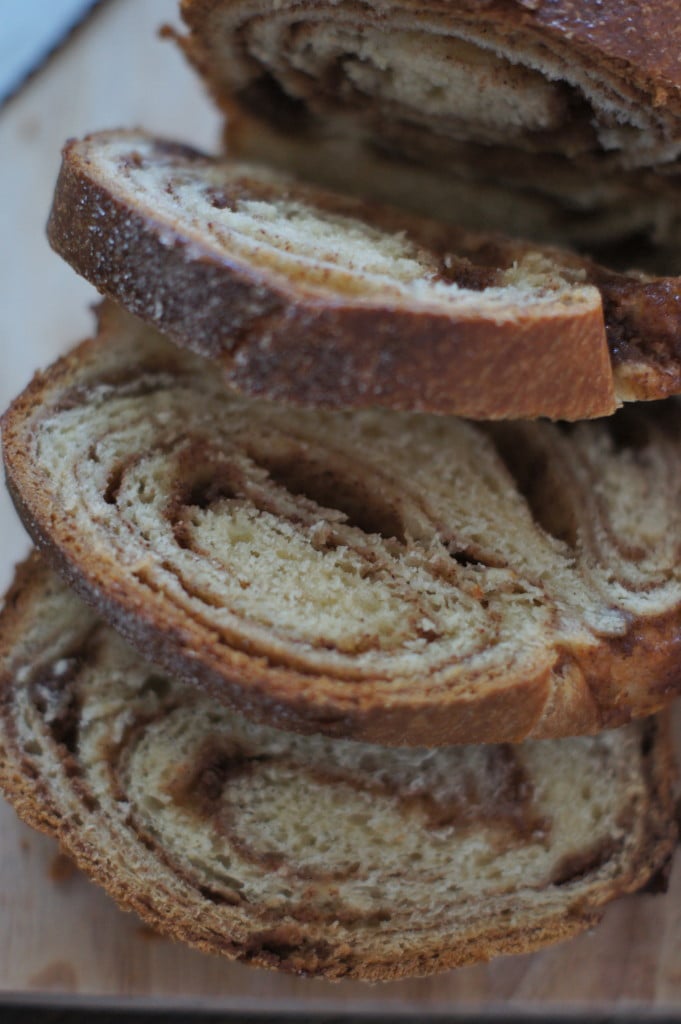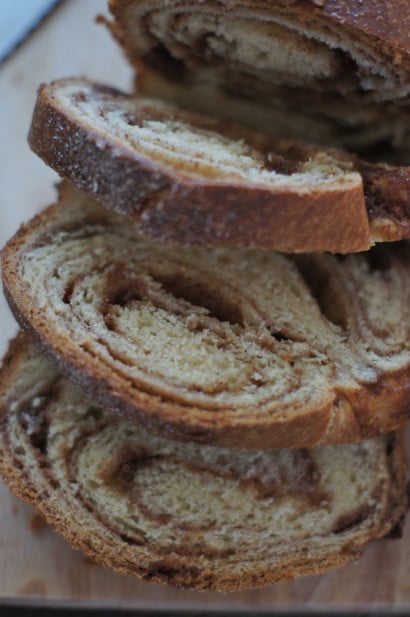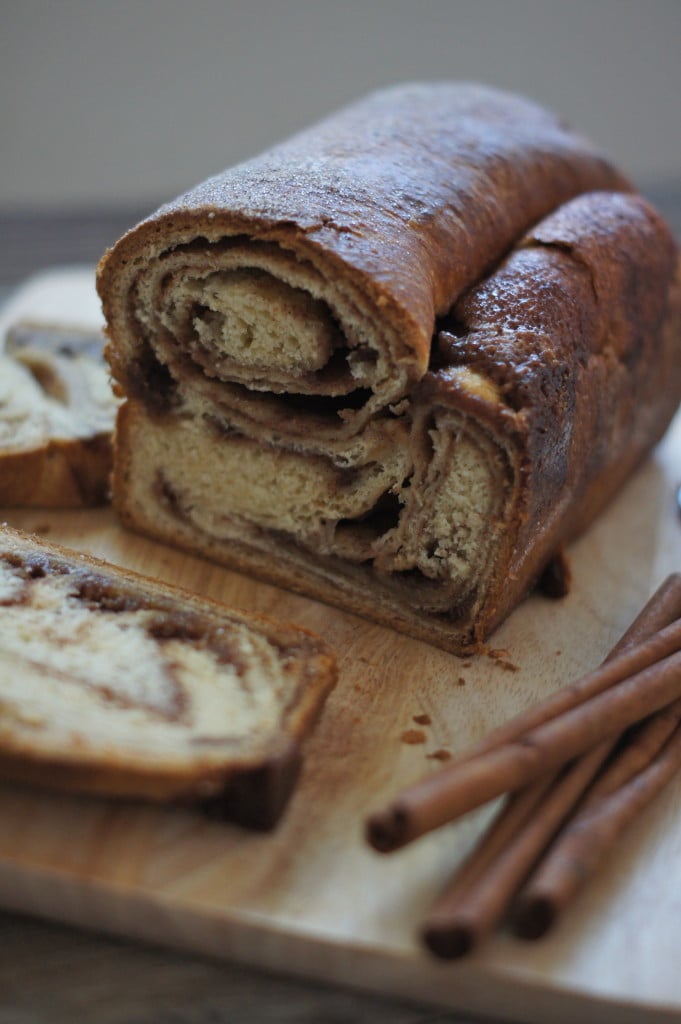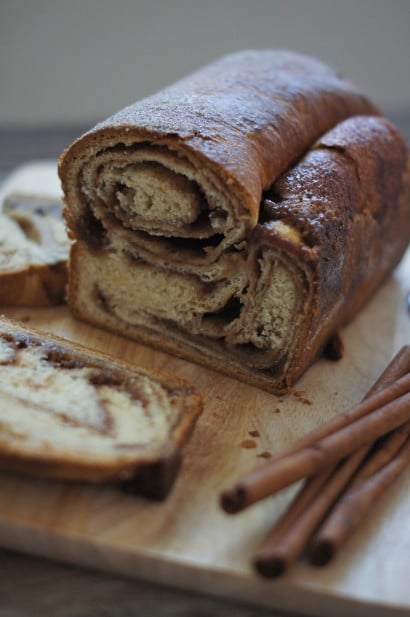 Cinnamon Swirl Babka
For the Dough
½ cup

whole milk, heated to 110 degrees F

2

egg yolks

1 tsp

vanilla extract

2 cups

all-purpose flour

¼ cup

granulated sugar

1½ tsp

instant or rapid-rise yeast

½ tsp

salt

8 tablespoons

unsalted butter, cut into

8

pieces and softened
For the Filling
1 cup

light brown sugar

¼ cup

all-purpose flour

1 tbsp

ground cinnamon

⅛ tsp

salt

3 tbsp

unsalted butter, melted and cooled

1

egg white
Instructions
Filling
Combine all of the filling ingredients in a medium bowl. Set aside 1 tablespoon of the filling.
Dough
Grease a large bowl and set aside
Combine and whisk together the milk, egg yolks and vanilla extract.
Using a stand mixer fitted with the dough hook, mix the flour, sugar, yeast and salt on low speed until combined, about 30 seconds
Slowly pour in the milk mixture and mix until the dough comes together, about 3 minutes
Increase the speed to medium-low and add the butter, one piece at a time, until they have all been incorporated
Continue to mix until the dough is smooth and comes away from the sides of the bowl, 10 to 12 minutes
Transfer the dough to the prepared bowl, cover with plastic wrap, and let rise at room temperature until risen slightly, about 1 hour.
Place the bowl in the refrigerator until the dough is firm and has doubled in size, at least 1 hour.
Assemble the Babka
Punch down the dough on a lightly floured work surface
Roll out the dough to a 20 by 14-inch rectangle
Spread all but the 1 tablespoon reserved filling over the dough, leaving a ½-inch border around the edges
Working from the short side, roll the dough into a cylinder and pinch along the seam to seal
Place the dough seam side up and roll back and forth until stretched to 18 inches long
Spread the reserved filling over the top of the rolled out dough
Fold the dough in half pinch the ends to seal
Place the shaped dough seam side down into a buttered loaf pan, cover loosely with plastic wrap and let rise at room temperature until it doubles in size
Bake
While the dough is rising, preheat the oven to 350 degrees F
Sprinkle the top of the loaf with cinnamon sugar
Bake until the loaf is deep golden brown, about 45 minutes
Allow the bread to cool in the pan for 20 minutes, then remove the loaf from the pan and cool completely
Store in airtight container for up to three days or freeze
Notes
* Cinnamon sugar is equal parts of each ingredient