A quick and easy breakfast or snack, Dried Fruit and Nut Granola Bars are quick and easy to make.  Made with old fashion oats, almonds, honey, dried cranberries, dried pineapples pieces and dried apricots, these bars are so flavorful.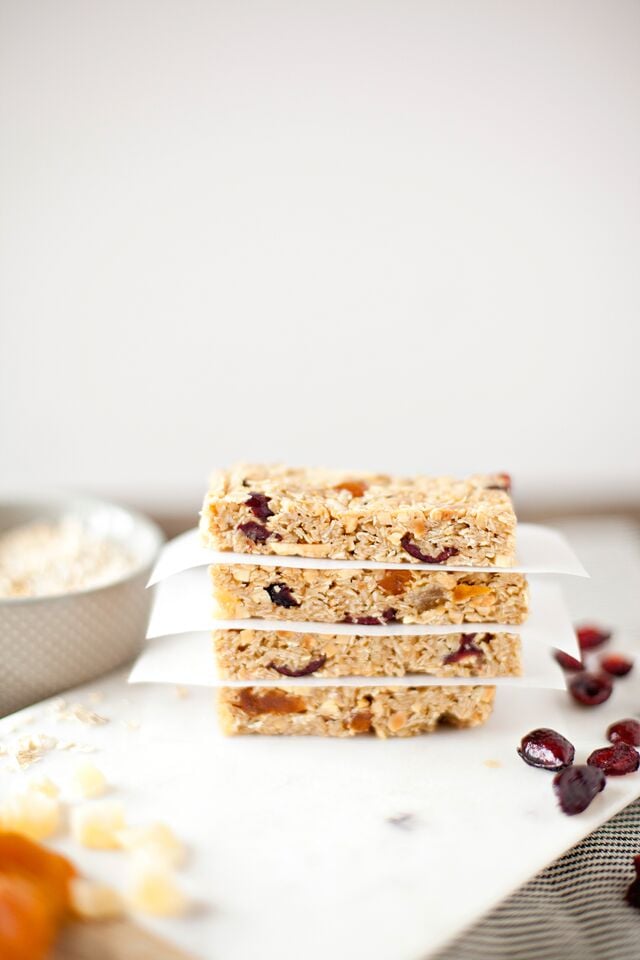 It is hard to believe that summer break is coming to an end. With so many obligations to worry about as we approach the start of a new school year, it's important to focus on our home and pantry. Stocking up on simple pantry staples will keep your meals healthy, balanced and quick.
Oats
Homemade granola bars are one of the many recipes for which oats will come in handy. Mixed with assorted dried fruit, coconut and chocolate chips you will have a quick on-the-go breakfast or snack.
Whole grain pasta
One of the most versatile dry ingredients is great for busy day dinners and left over lunches. Garnish with fresh pesto, cheese, homemade tomato sauce or fresh veggies.
Nut butters and spreads
Easy to spread on pancakes, tortillas, or apple and banana slices for a satisfying snack or the perfect addition to any smoothie.
Honey
A great substitute for sugar and sweeteners, honey is also the perfect ingredient to start your morning routine. Squeeze half a lemon and 1 tbsp honey into hot water, for a caffeine-free boost. It might even kick your coffee cravings.
Dried fruit and nut granola bars are one of my favorites and can be made with a variety of ingredients that you have in your pantry!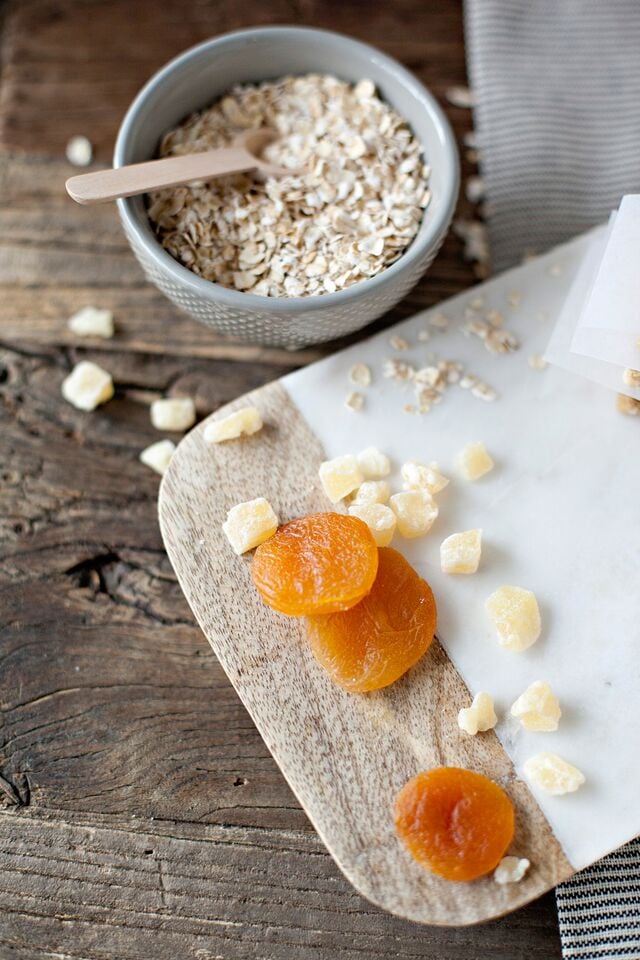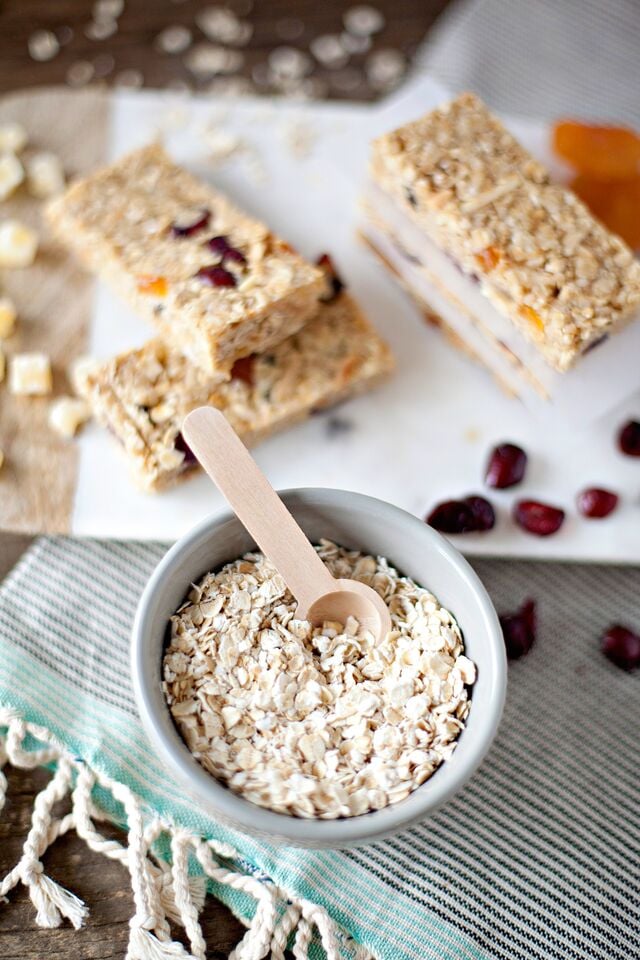 Print
Dried Fruit and Nut Granola Bars
2

-

½

cups old fashion rolled oats

½ cup

slivered almonds, toasted

⅓ cup

honey

¼ cup

unsalted butter

¼ cup

brown sugar

1 teaspoon

vanilla extract

¼ cup

dried cranberries

¼ cup

dried pineapple, chopped

¼ cup

dried apricots, chopped
Instructions
Combine oats and slivered almonds on a baking sheet and bake for 10 minutes at 350 degrees or until lightly toasted.
Combine butter, honey, brown sugar and vanilla extract in a small saucepan over medium heat and cook until butter and sugar are melted.
Pour butter mixture over the toasted almonds and oats; add all the dried fruit.
Spread mixture onto a parchment-lined baking sheet and spread evenly.
Refrigerate until firm and ready to be cut.
Cut granola into 12 bars and store in airtight container or wrap individually.
 Recipe featured in Advocate Magazine
Photography by Megan Weaver