Joy + Oliver Holiday Caramel Shop is open!  Perfectly packaged boxes of homemade sea salt caramels that are ready for gifting to all your favorite friends, coworkers, teachers and all the sweet lovers in your life.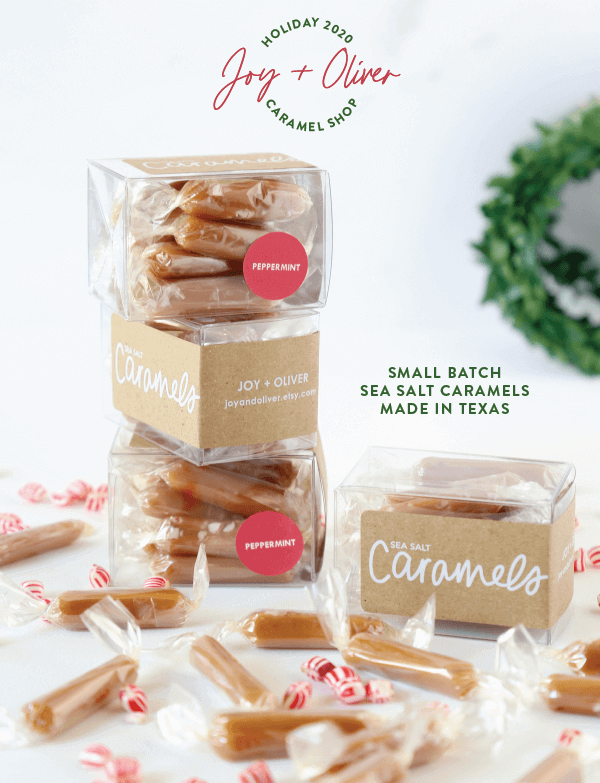 Small batch and made to order, these sea salt caramels are the perfect combination of sweet and salty.  Every batch is made from scratch with only the freshest and highest quality ingredients to give you a rich and buttery caramel sprinkled with a dash of sea salt. Each caramel is hand cut and wrapped individually.
Our sea salt caramels are packaged to enjoy for yourself or will make the perfect gift and are best enjoyed within 5 weeks of delivery.
Shop Joy + Oliver Sea Salt Caramels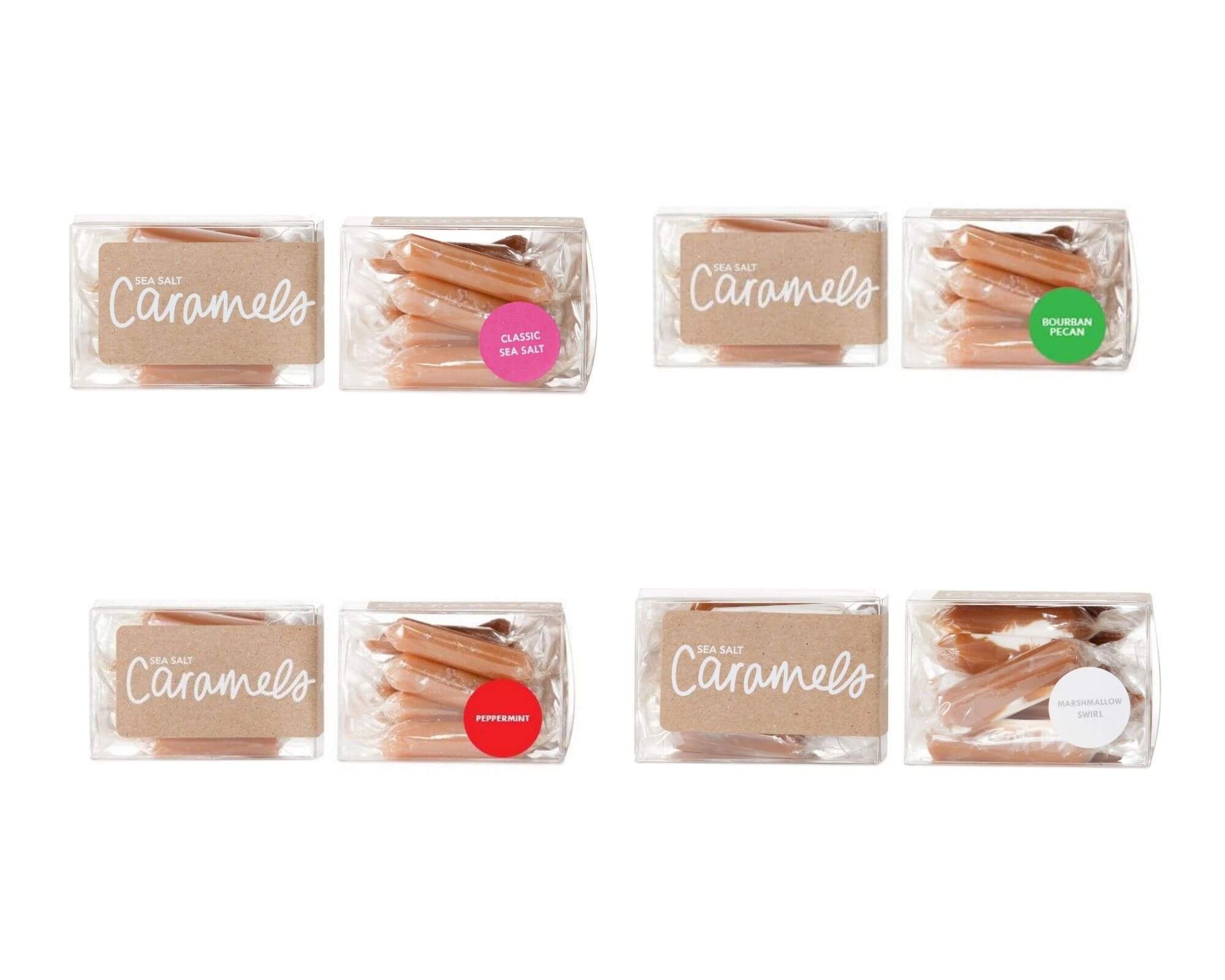 Classic Sea Salt Caramel | Bourbon Pecan Sea Salt Caramel  | Peppermint Sea Salt Caramel  |   Marshmallow Swirl Caramel
Pin and Save For Later
Thank you for shopping and Happy Holidays!