Family recipes hold a special place in our heart and can't be replaced!  Working on this project with The Family Cookbook has brought our family together in the kitchen and memories for a lifetime!  
I can't not tell you how excited I was when I learned about this amazing company, The Family Cookbook and talented photographer Sarah Yeoman!  Sarah reached out to me after learning about Joy + Oliver and understanding that the base of my love for baking comes from my grandma (my nanny).  Growing up, baking was part of our family traditions.  Thanksgiving we grew up baking pies with our mom and for Christmas we enjoyed all of my Nanny's Italian Christmas Cookies.  It wasn't until I was older that I took on the tradition of making all the cookies for our christmas table.
Looking through Nanny's recipe book is very special, knowing there is history and stories on every page.  Seeing her beautiful handwriting and learning the history of where these recipes came from is what brings me joy in the kitchen.  The Cookie section is a big chunk of her cookbook and something that Nanny was very well known for.  She baked them every holiday season for her friends and family and I am so thankful that I get to do the same for mine!  As my kids are getting older, I plan to share these memories with them and create our own while we bake Nanny's famous Italian Christmas Cookies.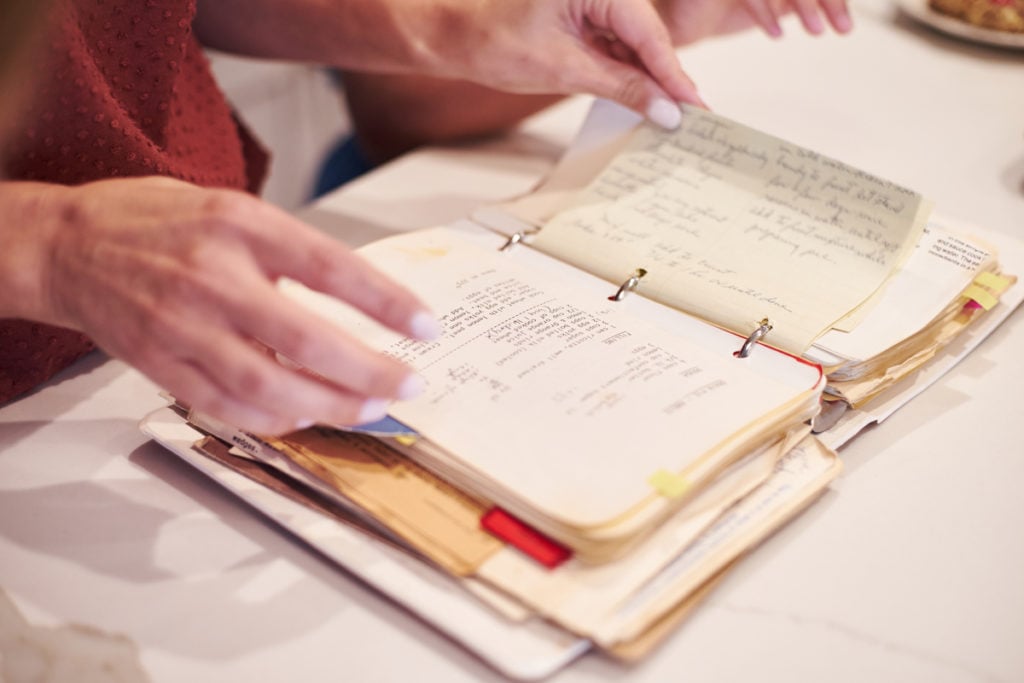 After gathering our family favorite Italian Cookies out of Nanny's recipe book,  Sarah Yeoman came to my house and captured the most magical photos of myself, my mom, my sister and our daughters reading her cookbook, baking and enjoying the cookies; this is something I will never forget.  The girls had a blast getting messy in the kitchen while my mom, sister and I took in the memories that these cookies have brought to our family over the years.  I am so thankful that Sarah was able to capture these  photos and I get to keep this beautiful book that she prints forever.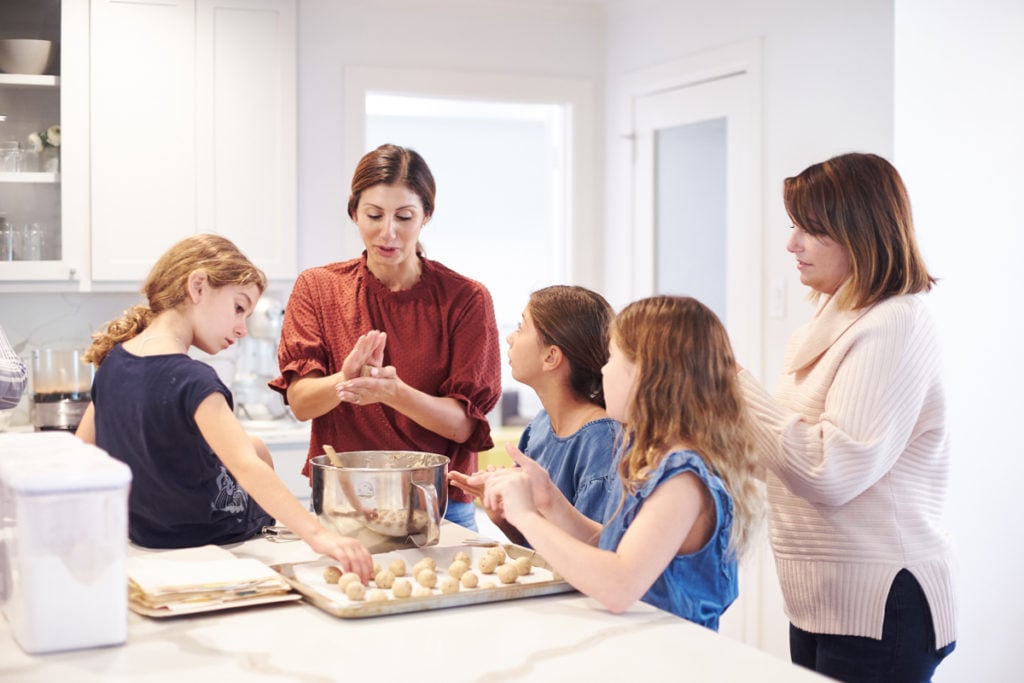 The process of gathering your recipes and getting your family together might take some time, Sarah offers Gift Cards that would be the most special gift to give your family!  Once you have purchased a gift card from her, you can schedule a photoshoot time.  Sarah travels all over the country to take make memories for your family and I am telling you, it will be the best gift you give.  Make sure to mention Joy+Oliver to get 10% off The Family Cookbook Package!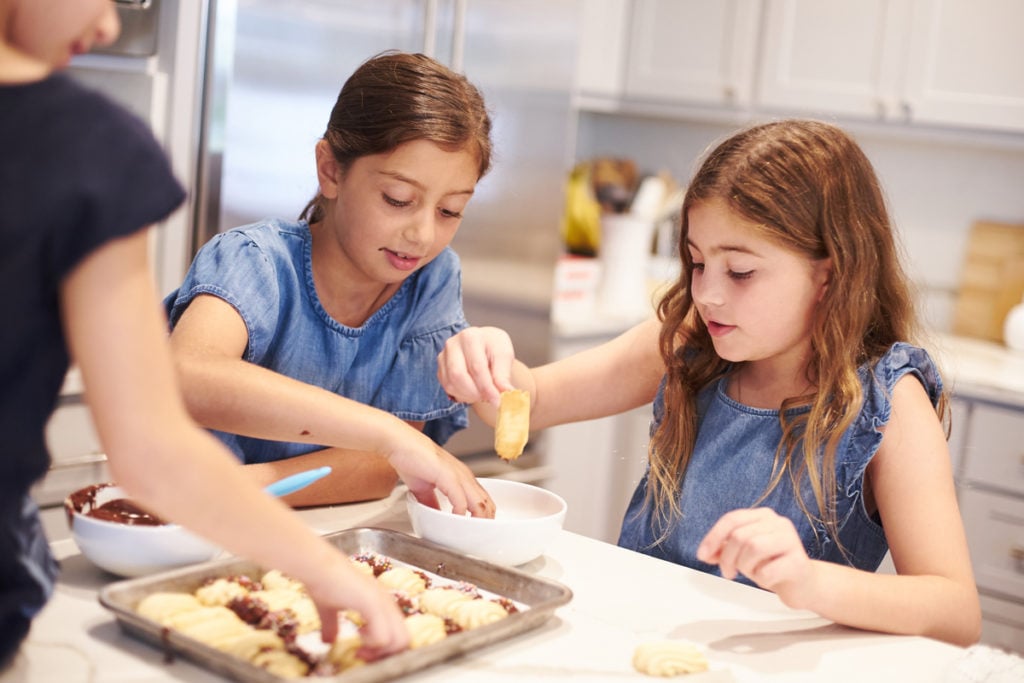 This Sesame Seed Cookie recipe is one of the ten recipes that went into The Family Cookbook and I hope you make this part of your family tradition!
Print
Sesame Seed Cookies
1 Cup

Unsalted Butter, softened

1 Cup

Granulated Sugar

2

Eggs

1 ½ tsp

Vanilla Extract

3 Cups

All Purpose Flour

2 Tsp

Baking Powder

¼ tsp

Salt
Sesame Seeds
Instructions
Preheat oven to 350 degrees F and prepare a baking sheet with parchment paper
In a mixing bowl with paddle attachment, cream together the butter and sugar until light and fluffy
Add in the eggs; one at a time
Slowly add in dry ingredients and mix until fully combined
Scoop the dough into teaspoon size balls and then roll them into a small log; repeat until all the batter is gone
Dip the sesame cookies into milk and then dip them in the sesame seeds
Place the cookies on the parchment lined baking sheet and bake at 350 degrees F for 15-20 minutes or until the colors turns a slight golden brown
Remove the cookies from the oven and allow them to cool at room temperature
Serve or store in an airtight container