Taking my classic banana bread and loading it with whole wheat flour, oats, honey and a sprinkle of chocolate chips to create a healthier breakfast you can feel good about eating. Whole Wheat and Oats Banana Bread has some added nutrients but saves all the great flavors of your favorite banana bread.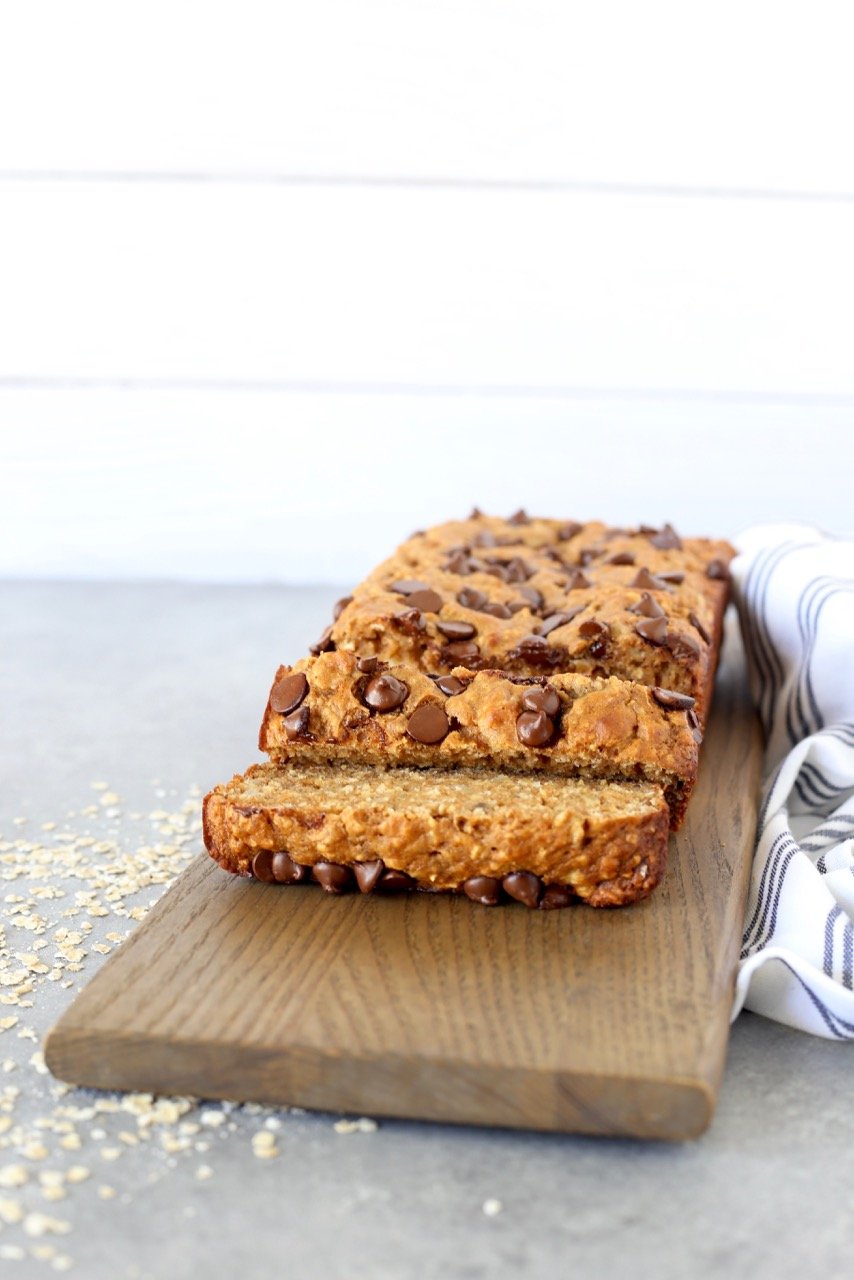 Although I am a pastry chef and you might think that I always have dessert around my house and all my kids eat is sugar (they wish they did :), that is the farthest from what happens around here. I do love dessert, but I also know that there is a great balance and I am very aware of what is going into our body. If we eat healthy and nutritious food 95 % of the time then I don't feel bad indulging in a decadent dessert. I follow along with several nutritionists, love experimenting with Paleo options and some of my favorite food bloggers are focused on healthy eating, so I do get inspired to share with you ways to change a recipe to make it a little bit healthier.
Whole Wheat and Oats Banana Bread will give you the same great flavor of your classic banana bread but loaded with wheats, oats, honey and bananas...and you won't feel bad about eating that! The added grains gives this bread a really great texture that even my kids thought was so good. Alternating regular all purpose flour for a combination of whole wheat flour and oats, I have removed the brown sugar and granulated sugar and replaced it with honey (maple syrup is also an option) and add the mashed bananas for extra sweetness. Another great addition to this whole wheat and oat banana bread is the addition of greek yogurt. I love the moisture that the yogurt gives this bread while it replaces oil and feel free to add a sprinkle of chocolate chips to the top to finish it off perfect!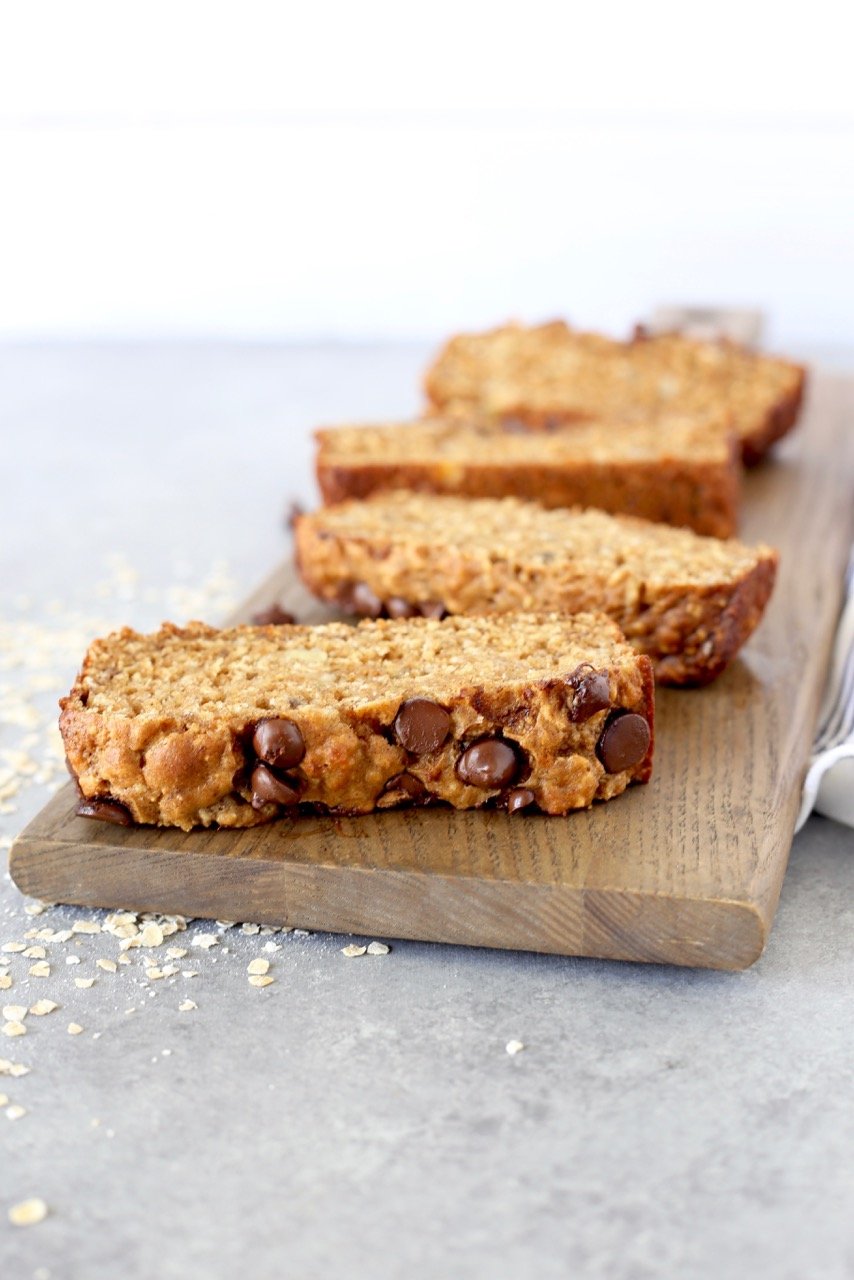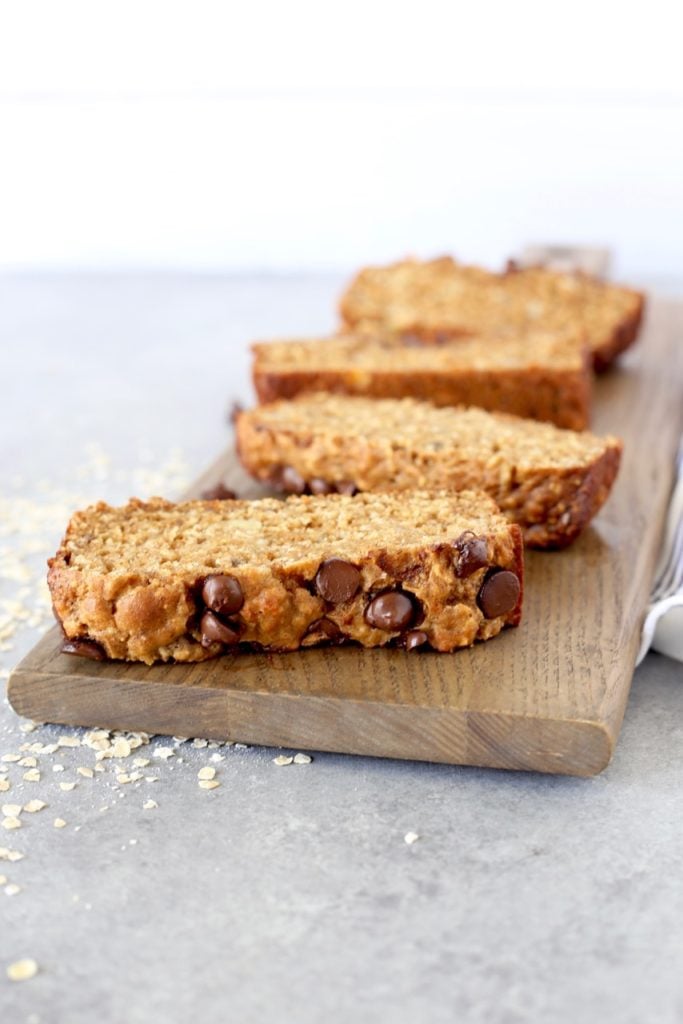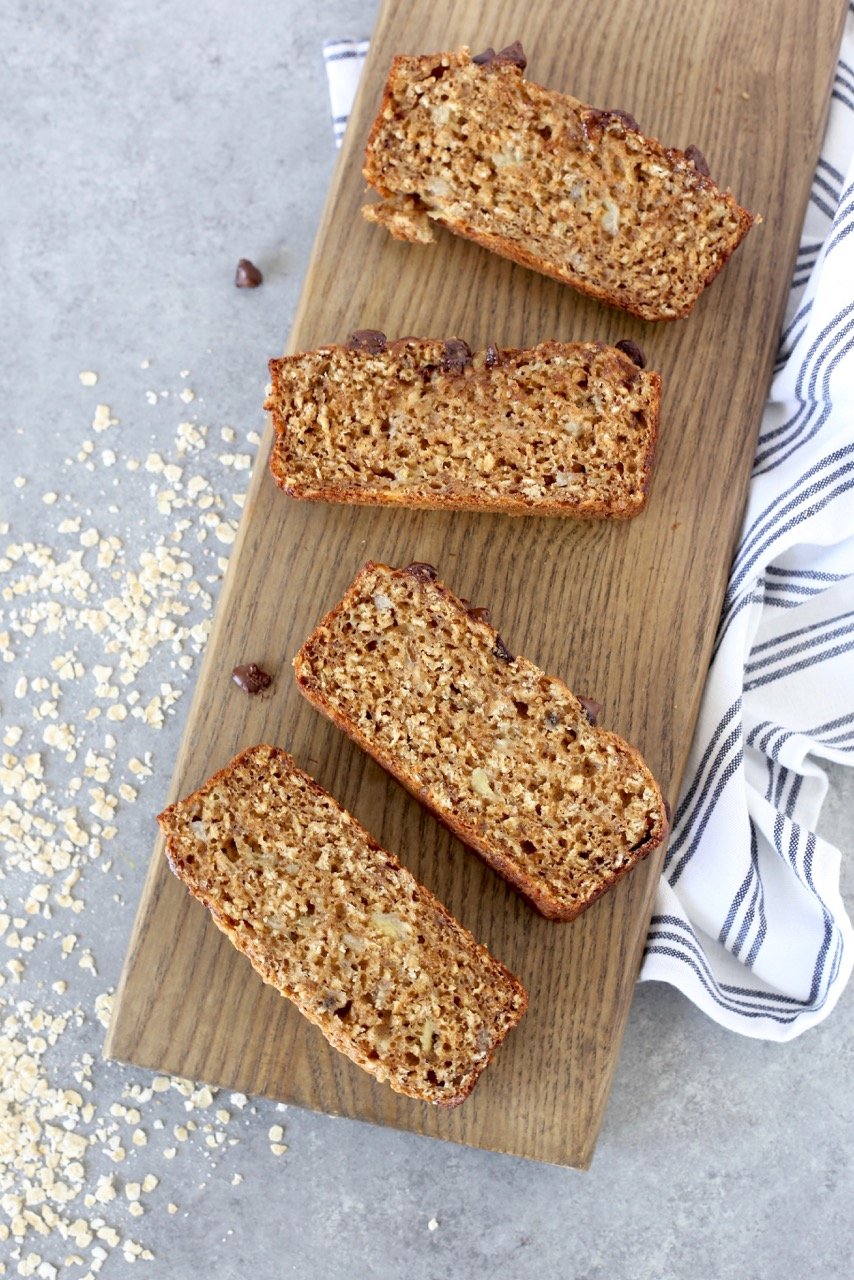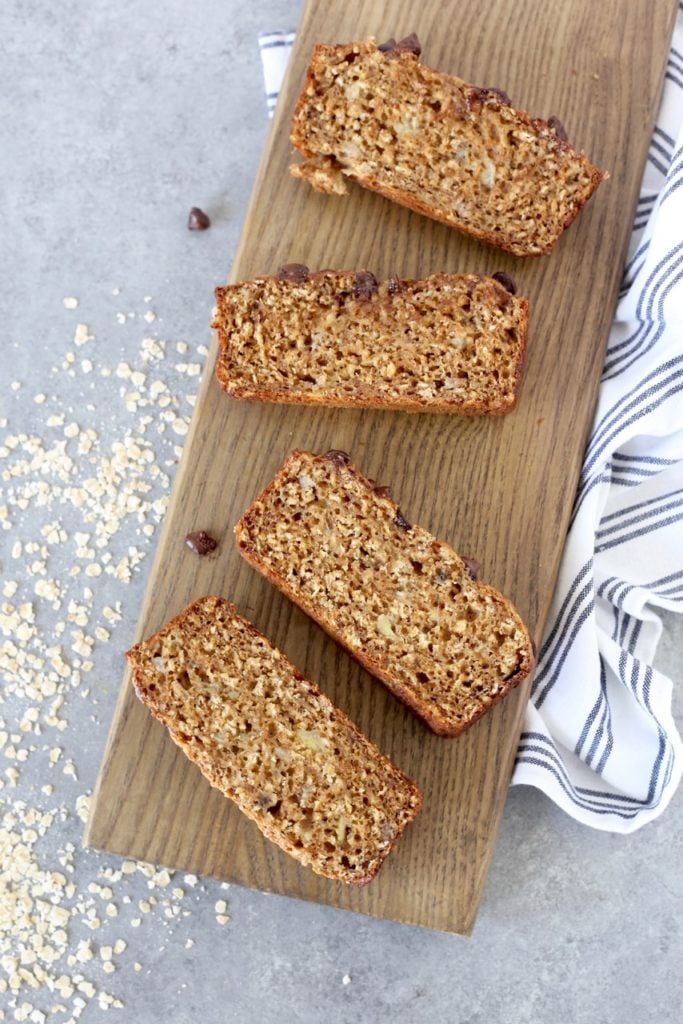 Whole Wheat + Oats Banana Bread
2

Eggs

½ Cup

Greek Yogurt

2

Medium Ripe Bananas, Smashed

¼ Cup

Honey

1 tsp

Vanilla Extract

1 Cup

Quick Oats

1 Cup

Whole Wheat Flour

1 tsp

Baking Soda

1 tsp

Cinnamon
Garnish
¼ Cup

Semi Sweet Chocolate Chips (optional)
Instructions
Preheat oven to 350 degrees and add a non stick solution to your loaf pan
In a large bowl combine eggs, yogurt, smashed bananas, honey and vanilla extract
Wisk all ingredients together until smooth
Add in quick oats, whole wheat flour, baking soda and cinnamon
Whisk in dry ingredients until fully combined.
Pour batter into prepared loaf pan and sprinkle the top with semisweet chocolate chips
Bake banana bread loaf for 25-30 minutes or until knife comes out clean