Sugar, Buttermilk, Bourbon and Pecans....Sounds pretty amazing to me!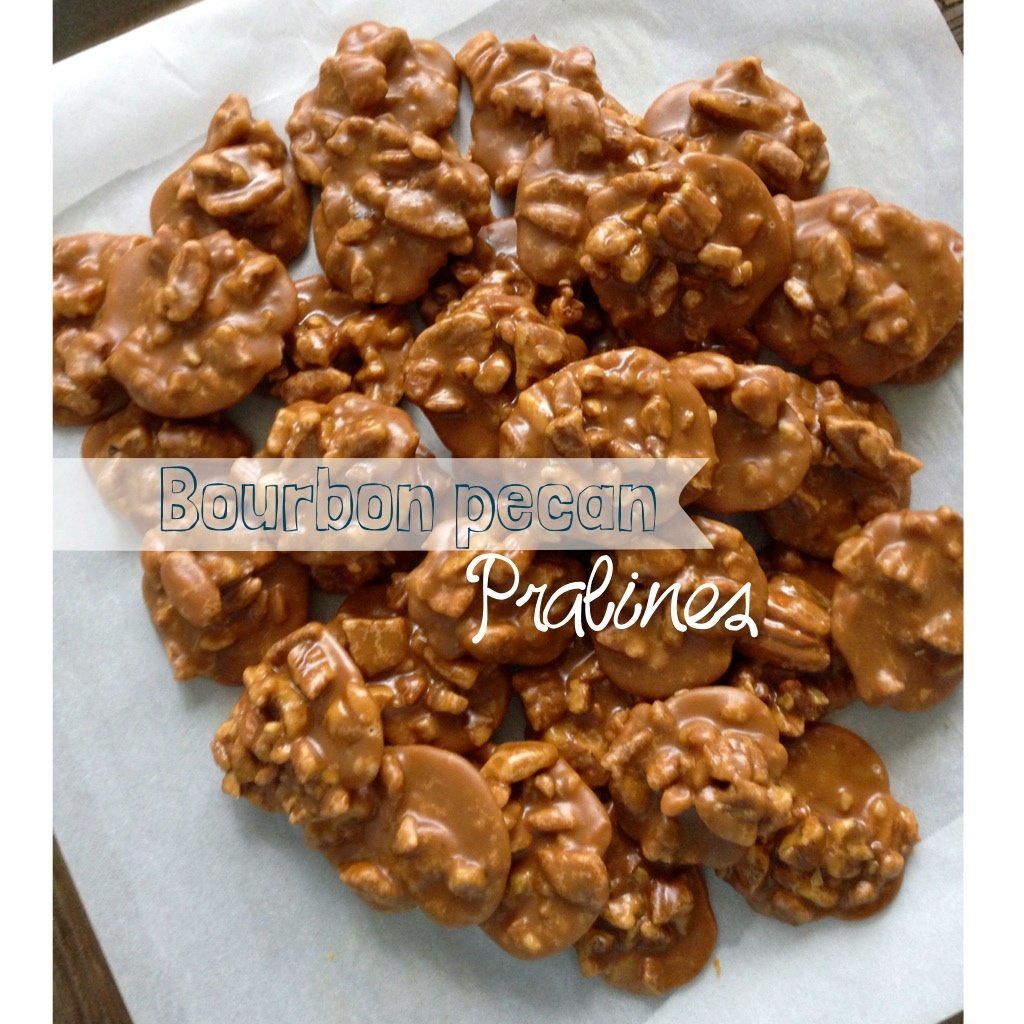 I don't think I realized how much I actually liked pralines until I started making them. I remember growing up getting them at the check out at some mexican restaurants, but I don't think I appreciated them. I also never realized how much other people really loved pralines till the weekend I got married. A few nights before our wedding, my handsome groom took all the boys to play golf so I sent them off with these pralines. I thought something a little texas for our out of town guest would be a nice treat but little did I know this is all I would hear about and still hear about. These little gems were a big hit...and now I know why!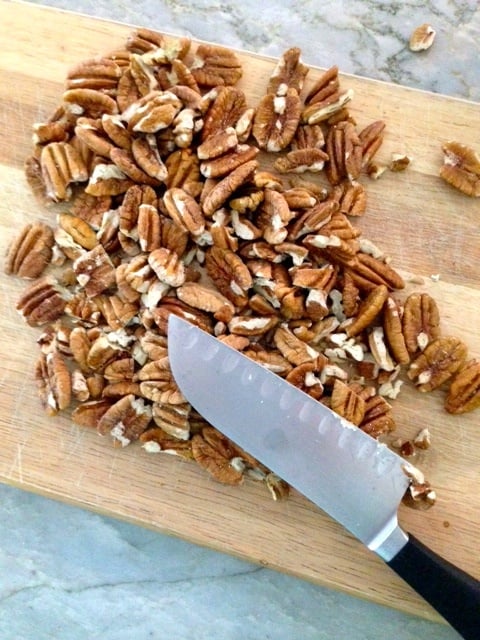 So lets get started... First step, chop the pecans to medium to large pieces and set them asided. Then you will put the rest of your ingredients in a large pot, leaving the pecans out till the end.

Let everything boil until it reaches 234 degrees F on a candy thermometer (if you don't have a candy thermometer, please go buy one now...you can't guess)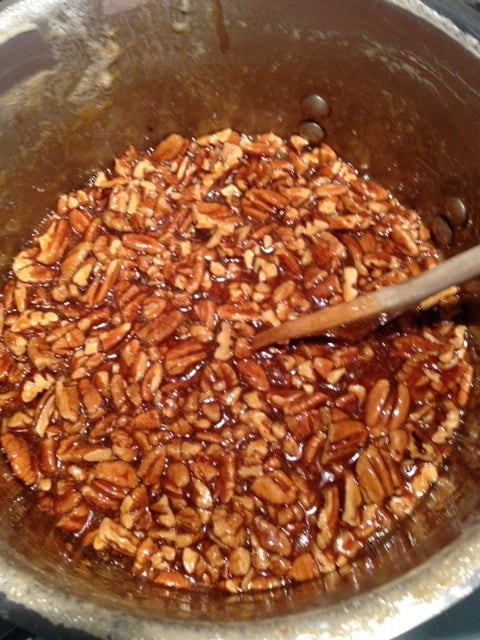 Once you have reached the desired temperature, dump your chopped pecans and bourbon into the caramel and start stirring...
...and keep stirring until it turns opaque and loses it shine (this will be an arm work out...good luck). After you see that it has lost its shine, get your two tablespoons and scoop them out on to a parchment lined baking sheet. You want to do this pretty fast so that it doesn't cool off and get to thick.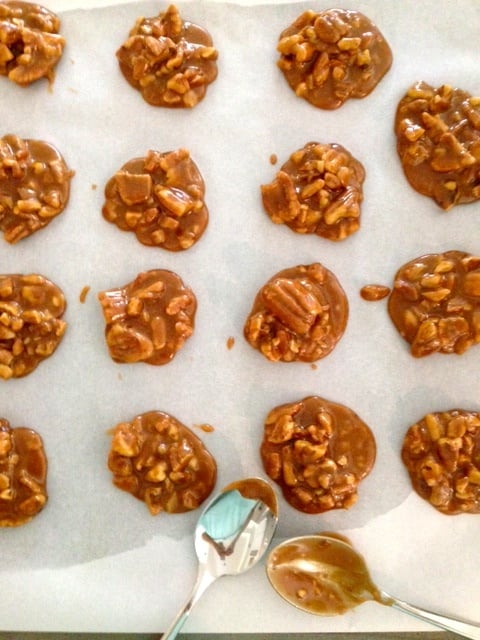 Once the pralines have cooled completely you can stack them and get them ready to serve. I definitely recommend eating them just the way they are, but these are also amazing with ice cream...then again, what isn't amazing with ice cream? Enjoy!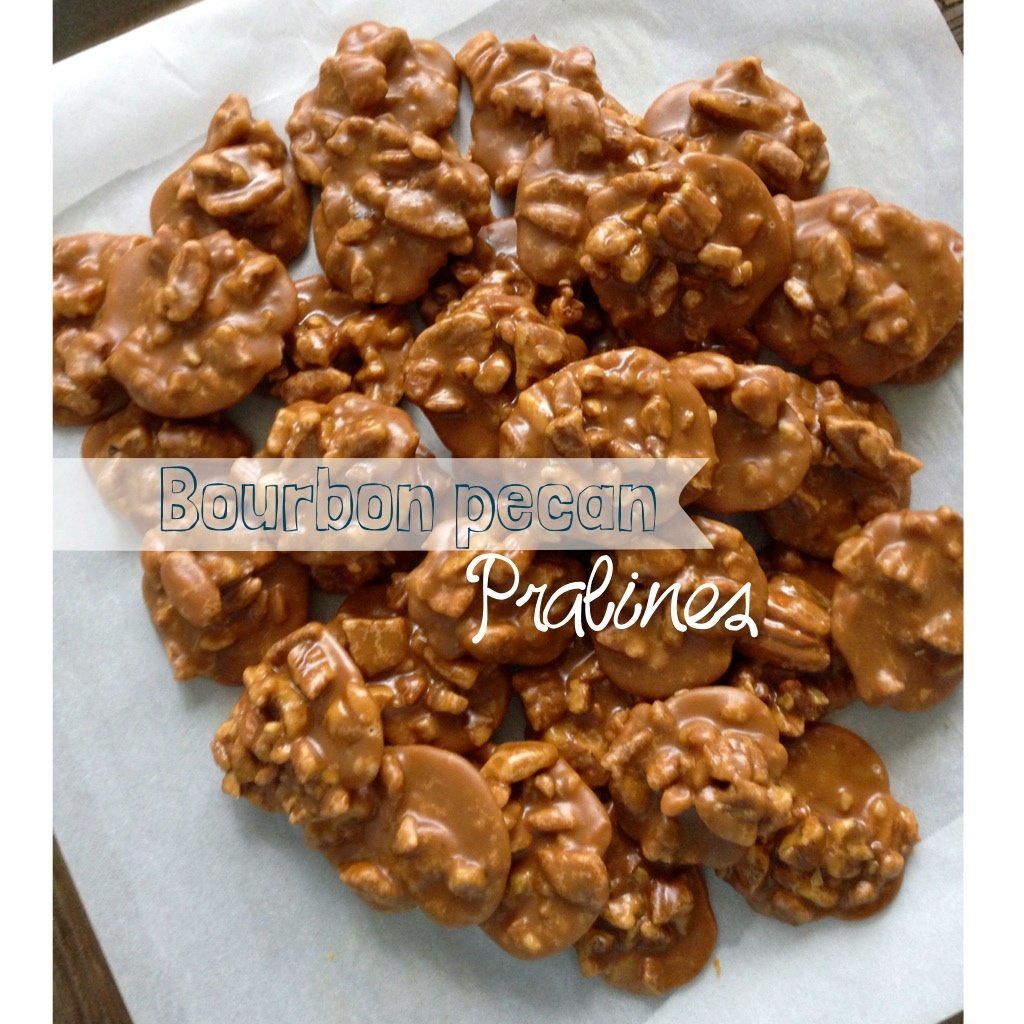 Print
Bourbon Pecan Pralines
5 cups

pecans

2 cups

buttermilk

2 tsp

baking soda

6 cups

sugar

3 tbsp

corn syrup

½ cup

butter (

1

stick)

2 tbsp

bourbon

2 tbsp

vanilla extract
Instructions
combine buttermilk, baking soda, sugar, corn syrup and butter in a sauce pan
cook slowly over medium heat, stirring occasionally until it reaches 234 degrees F
remove the pot from heat
add bourbon, vanilla extract and pecan and stir with wooden spoon until it thickens and loses it shine
use a tablespoon to drop the pralines on a parchment lined sheet pan
let sit at room temperature until cooled and can easily come off parchment paper
Enjoy!