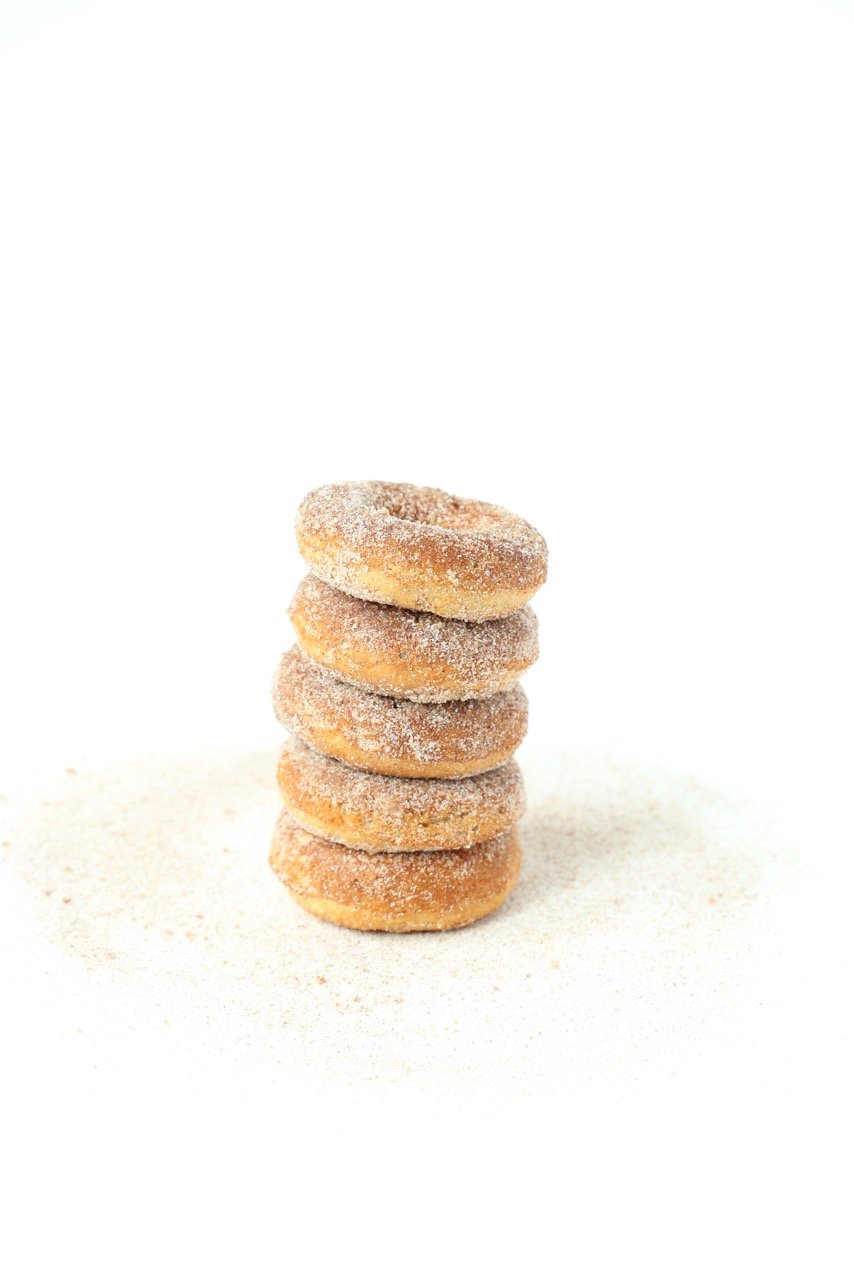 Hi guys!  I am back…it has been a while and I have missed posting recipes, but life, kids, end of school and now summer!  So here we are and I am kicking off summer with Cinnamon Sugar Baked Donuts…the best!!!  We made them over the weekend and we made them again and we are going to need to make them again:)  Lately, anytime we go for a donut run with the girls, Adele chooses cinnamon sugar so I wanted to get her approval…and she LOVES them and I love them!     
Cinnamon Sugar Baked Donuts
Ingredients
1 Cup All Purpose Flour
1 Tsp Baking Powder
¼ tsp Baking Soda
¼ tsp Salt
½ tsp Cinnamon
⅓ Cup Brown Sugar
1 Egg
¼ Cup Whole Milk
¼ Cup Sour Cream
2 Tbsp Unsalted Butter, Melted
1 tsp Vanilla Extract
Instructions
Preheat oven to 350 degrees F and grease donut pan
In a mixing bowl combine flour, baking powder, baking soda, salt, and cinnamon
In another bowl whisk together brown sugar, egg, milk, sour cream, melted butter and vanilla extract
Slowly whisk the dry ingredients into the sugar and egg mixture until smooth and fully combined
Using a pastry bag, pipe the batter into the donut pan and fill each donut mold half way
Bake for 8-10 minutes or until the donuts spring back to touch
Allow the donuts to cool for 5 minutes and transfer to a wire rack
Combine the sugar and cinnamon topping in a bowl
Lightly brush the melted butter onto the baked donuts and immediately dip into cinnamon sugar topping and cover all sides
Enjoy!
Notes
4 Tbsp Butter, Melted
1/2 Cup Granulated Sugar
1/2 tsp Cinnamon
Nutrition Information
Calories:
1177
Fat:
42g
Saturated fat:
24g
Unsaturated fat:
14g
Trans fat:
1g
Carbohydrates:
176g
Sugar:
77g
Sodium:
1078mg
Fiber:
4g
Protein:
23g
Cholesterol:
283mg