Homemade Whipped Cream is made with heavy cream, powdered sugar and vanilla extract.  Three ingredients that will take your dessert to the next level, so simple to make and you will never buy store bought again!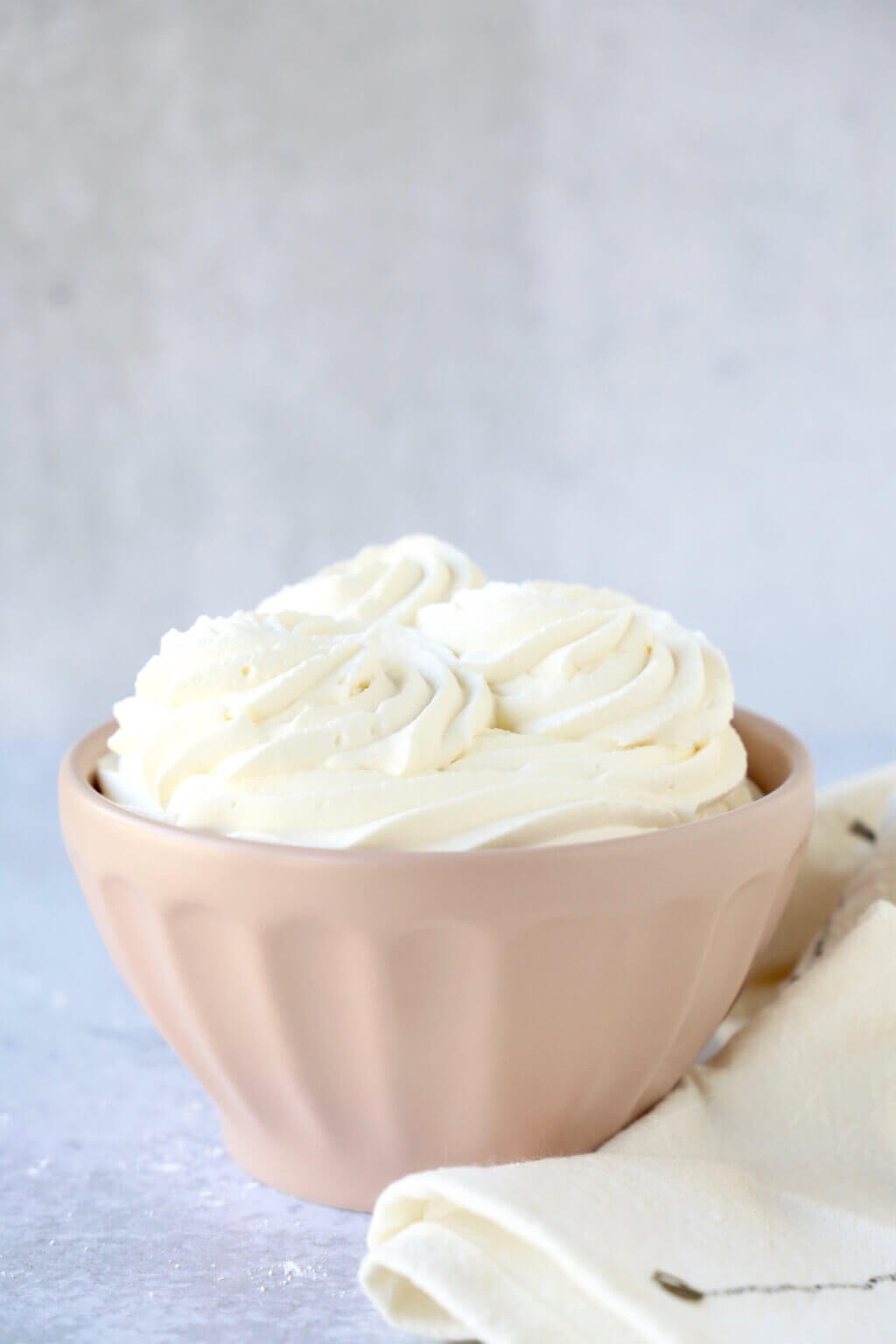 How To Make The Best Homemade Whipped Cream
There is nothing better than homemade whipped cream and I feel like this is a staple in your kitchen that you must learn and then will use all the time!  Starting with very cold heavy whipping cream, powdered sugar or a sweetener of choice and the vanilla extract, whisk everything together until it starts to thicken. You can choose how stiff you want the whipped cream to be depending on how you will use it.  For piping whipped cream, you will want it to be stiff peaks and keep its  form.  If you are scooping on a pie, I prefer a soft peak or a loose texter.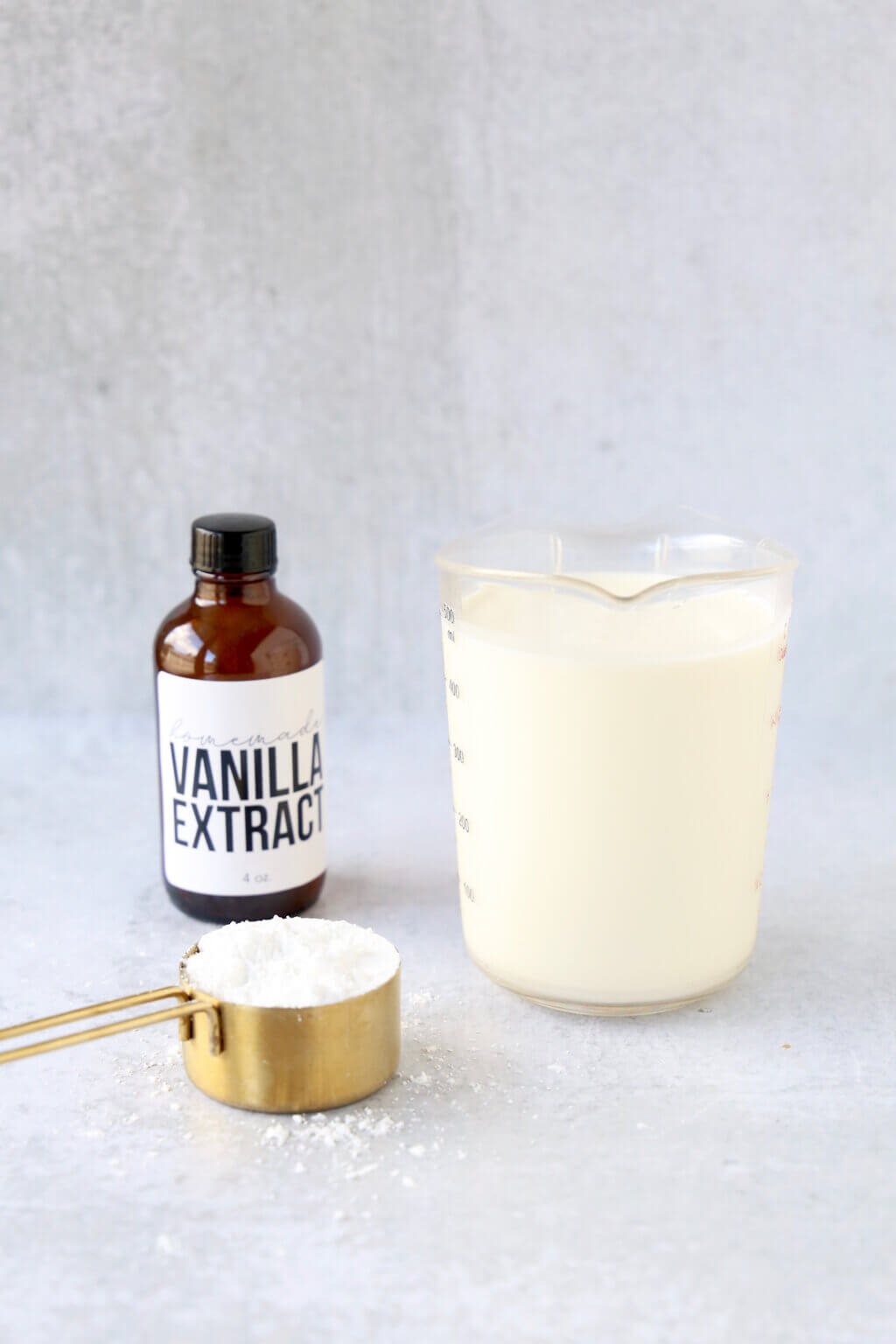 Different Ways To Sweeten Homemade Whipped Cream
Powdered Sugar is my go to for a classic whipped cream

Granulated Sugar is another great option, but I feel like sometimes you can taste the granules of sugar in the whipped cream

Light Brown Sugar creates a richer flavor profile

Maple Syrup and Honey are great natural alternative sweeteners for homemade whipped cream
Non Dairy Whipped Cream
If you prefer a non-dairy alternative for homemade whipped cream, coconut milk is a great option that tastes great and will give you a thick fluffy texture of whipped cream.  Refrigerate a can of coconut milk overnight and scoop out the hardened part of the coconut milk, leaving the clear liquid behind.  Using a hand mixer or stand mixer with whisk attachment, whisk the coconut milk and powdered sugar until it is thick and has created a stiff peak.  
A Secret You May or May Not Know
Did you know that just heavy cream and a jar can make butter?  Fill a glass jar with heavy cream and shake.  You need to keep shaking until you see the heavy cream thicken and then keep shaking.  The heavy cream will eventually turn into butter.  This will also happen if you whisk the heavy cream to long while making homemade whipped cream:)
Recipes To Use Homemade Whipped Cream
Pumpkin Gingersnap Tart
Triple Chocolate Cream Pie 
Berries and Cream Layer Cake
Cherry Limeade Pie
Print
Homemade Whipped Cream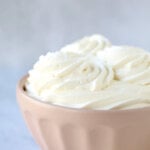 Ingredients
2 cups heavy cream
¼ cup powdered sugar (or other sweetener alternative)
1 teaspoon vanilla extract
Instructions
In a mixing bowl with whisk attachment or a hand mixer, combine the heavy cream, powdered sugar and vanilla extract.
Whisk on medium speed until the heavy cream starts to thicken and creates a ribbon look
Pipe or spoon the homemade whipped cream onto a pie, tart or place in a bowl to serve