As we enter into on of my favorite times of year, the weather is cooling off and our homes are getting cozy.  Although life gets busy in the fall with back to school, sports, end of quarter work and so many other activities, when we walk back into our home there is nothing better than a warm and comfortable setting.  There is a way to make your home cozy for fall without over cluttering and overcomplicating it; just a few styled items and comfort recipes can really bring the season in.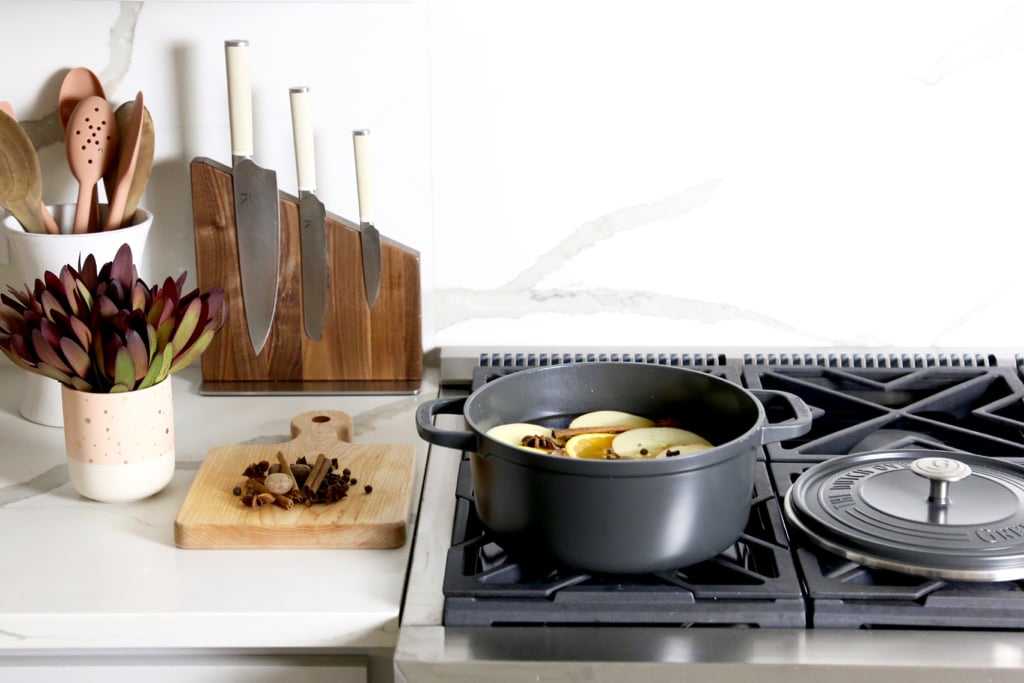 In The Kitchen 
It is the perfect time to refresh and reload some of your kitchen items before the mad rush of holiday entertaining (even for a small crew).  I have fallen in love with Material Knife Collection and colorful cutting boards.  There is no need for a lot of knives when you have a few good ones.  This collection of three knives and a knife stand are beautiful to look at and make the perfect slice.  I tend to keep my favorite dutch oven on my stove at all times as decoration and because it is my go to for pots for soups and Mulled Apple Cider (recipe below).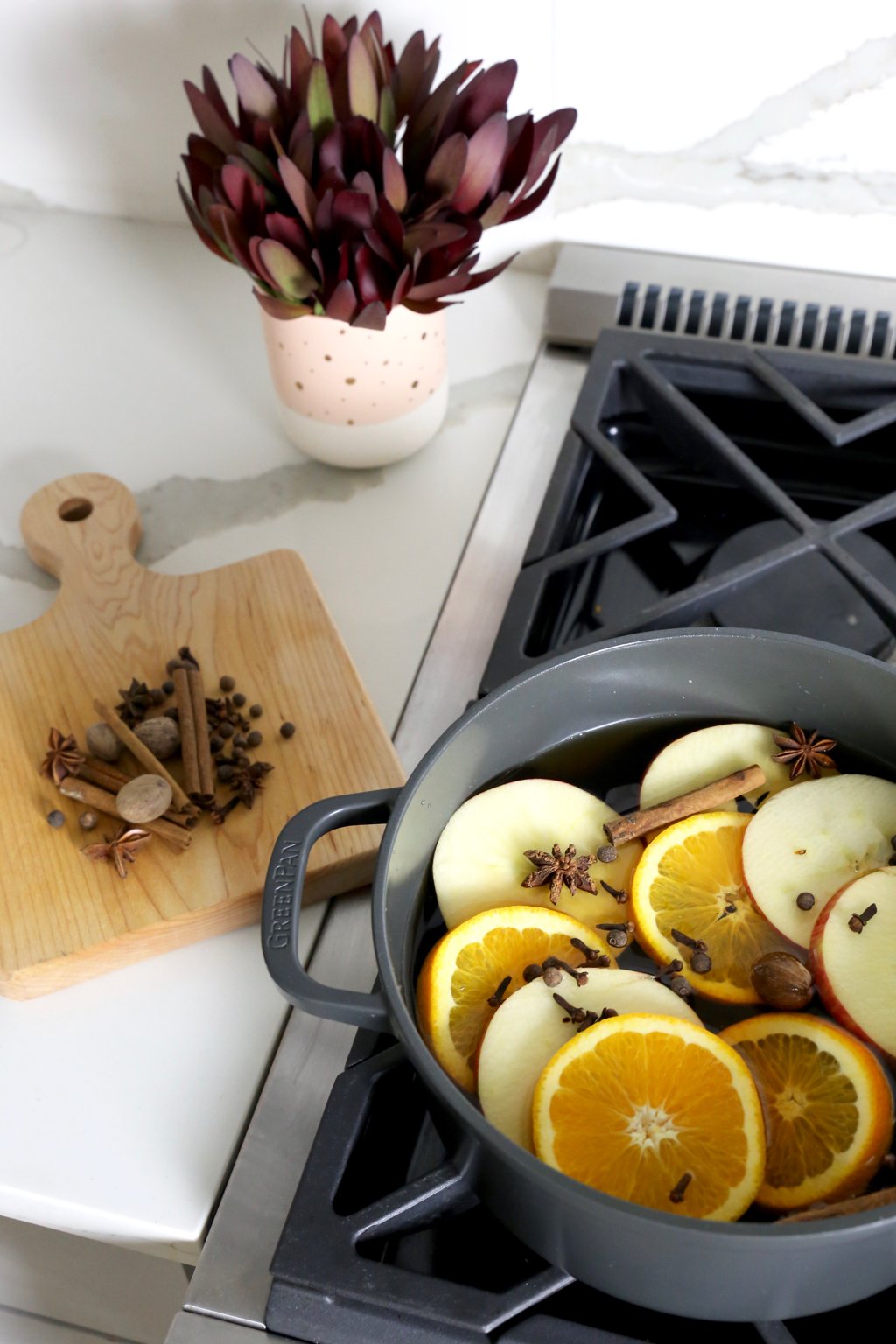 For The Home
Starting with the moment you walk in the door, decorating your front porch with simple and colorful pumpkins and decorative lanterns will bring all the feels.  There are two things we need in our home at all times, a cozy blanket and a scented candle.  This faux fur blanket is beautiful draped over your couch for cool fall nights while the spiced cider jar candle (favorite scent right now) is burning.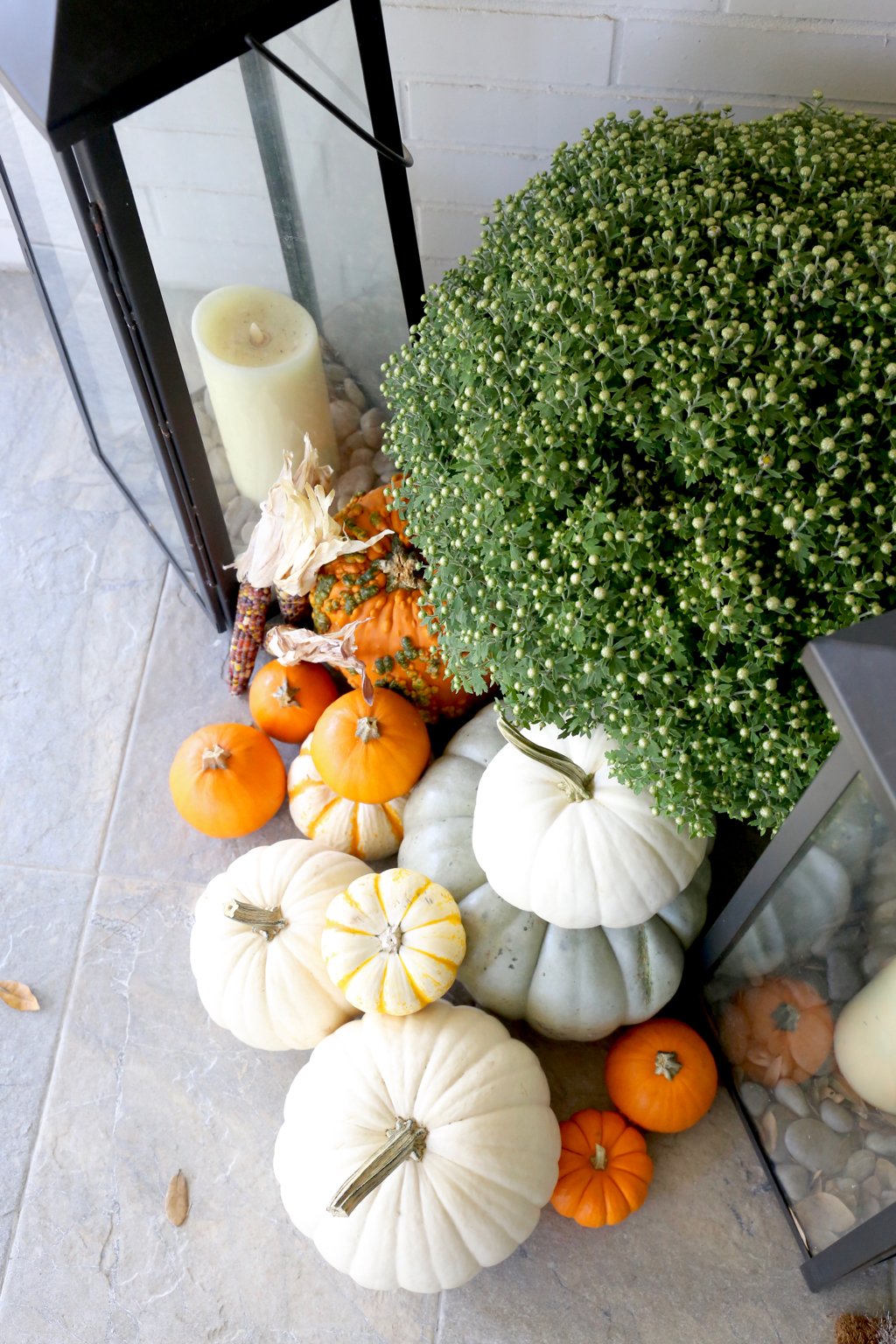 More Of My Favorite Things 


Print
Mulled Apple Cider
Mulling Spices
½ Cup Cinnamon Sticks, Crushed
½ Cup Whole Cloves
½ Cup Allspice Berries
½ Cup Star Anise
Dried Lemon Peel and Dried Orange Peel (optional)
Mulled Apple Cider 
½ Gallon Apple Cider
2 Tablespoons Mulling Spices
Apple Slices and Orange Slices
Instructions
Mulled Spices 
Combine all spices in a bowl and stir to combine
Store the spices in a sealable jar until ready to use
Mulled Apple Cider 
Pour the apple cider in a sauce pan or dutch oven and set on medium to high heat
Place the mulling spices and the sliced apples and oranges into the apple cider and heat until hot and comes to a simmer
Turn the heat on low and allow the spices to infuse into the cider for 30 minutes
Strain the apple cider and serve warm
Enjoy!
Happy Friday Friends,