Bite size beauties filled with bourbon pecan, pumpkin spice and caramel apples.  Miniature Fall Pies are a perfect way to sweeten up your table throughout the holidays!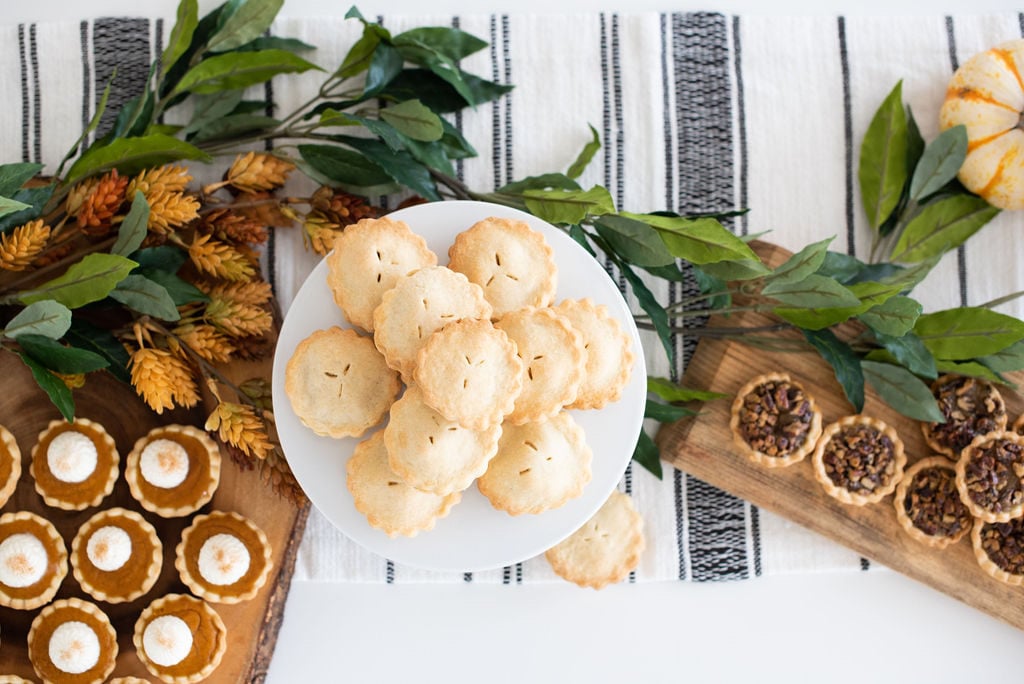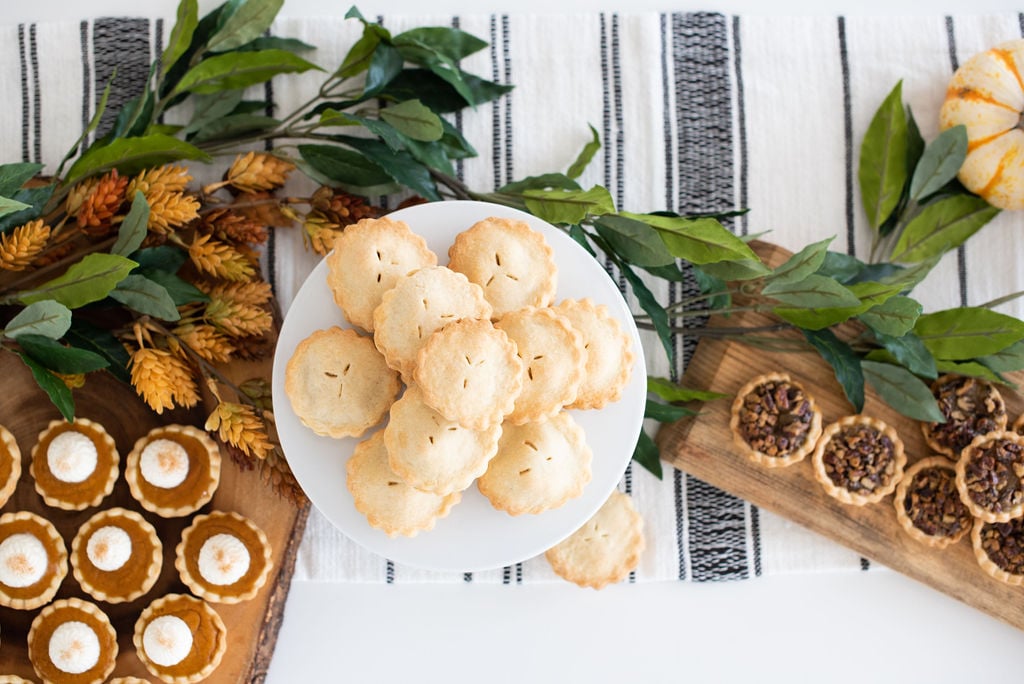 Growing up, one of my favorite memories of Thanksgiving was making the pies with my mom the night before.  We would all pitch in and peel pounds of apples, whisk together the pie fillings and bake till the late hours of the night.  Classic Thanksgiving pies are definitely a huge part of our Thanksgiving table, but what I loved even more than making all of them was tasting them.  Having a small bite of each pie was the best way to end the night. As our table has grown with more family and friends that join us on Thanksgiving, Miniature Fall Pies have become a favorite.  Keeping all the classic flavors, but making them miniature makes for the most beautiful dessert table for all your holidays and events but also allows your guests to have a bite size pieces of each flavor.  When hosting an event it is always thoughtful to have several flavor options to be sure you have something for everyone and Miniature Fall Pies is the way to go!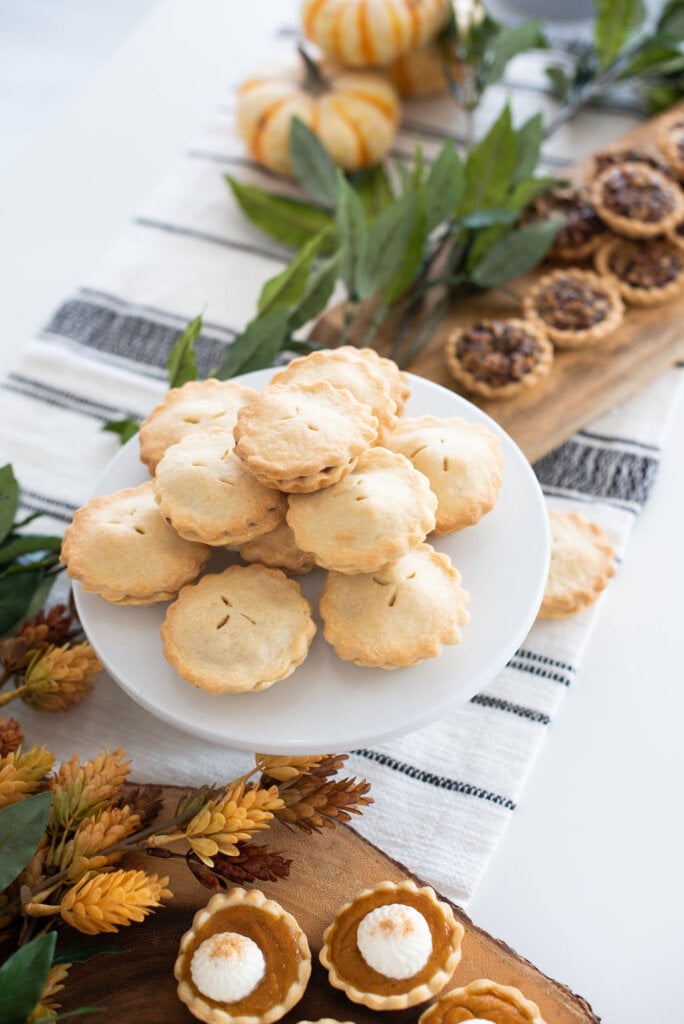 Cream Cheese Dough is the base for your miniature pies.  This handmade dough has wonderful rich flavor, a flakey texture and because of the cream cheese addition it has more elasticity which makes it easier to work with.  Once the dough is made it needs to be chilled before rolling out. The dough will then be rolled out and cut into small round circles to fit in a miniature tart mold or mini muffin tins.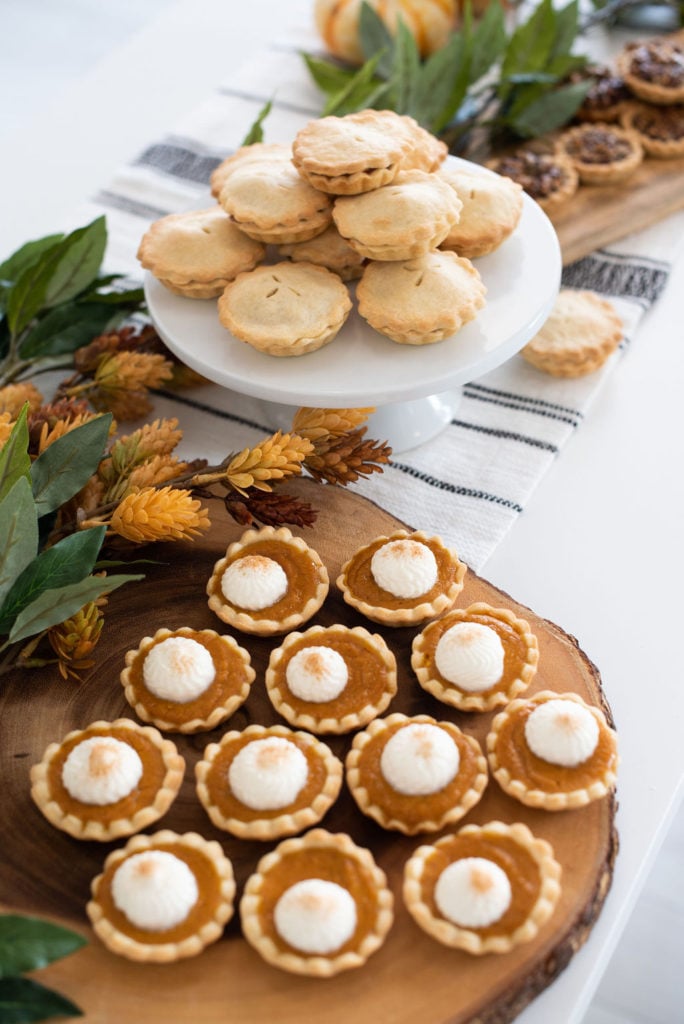 Classic Thanksgiving flavors are what bring back our holiday memories.  A Classic Bourbon Pecan, Pumpkin and Apple Pie are three of my all time favorite fall flavors and they are as good in miniature size.
I loved creating these mini pies to share on Do Say Give!  Head over to visit Lee at Do Say Give and you will get another look at these adorable pies as well as her fabulous Holiday Gift Guide!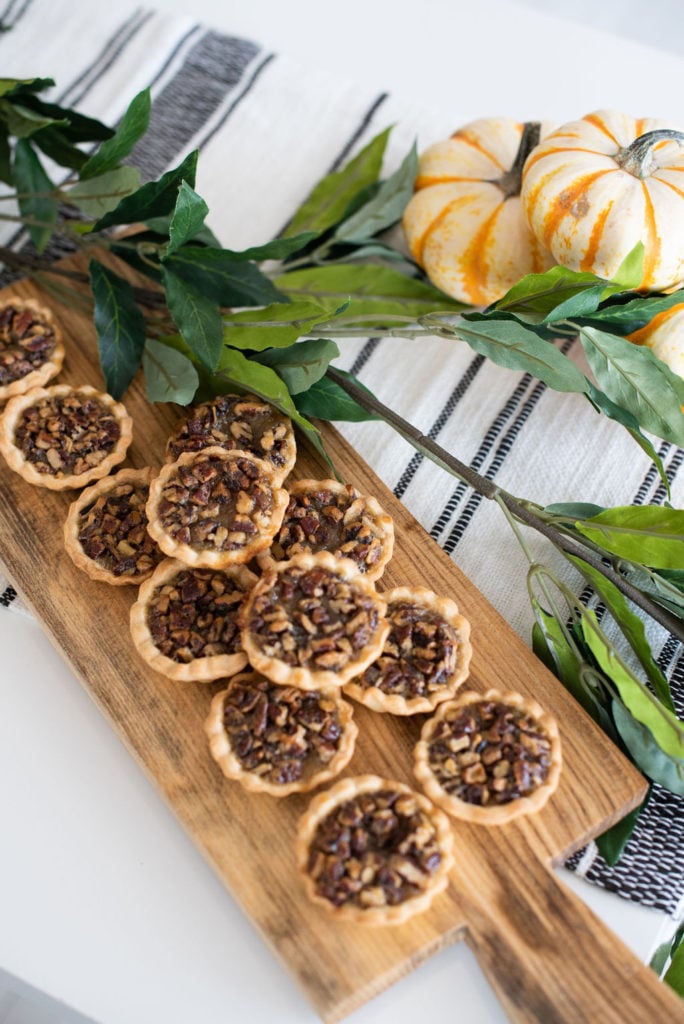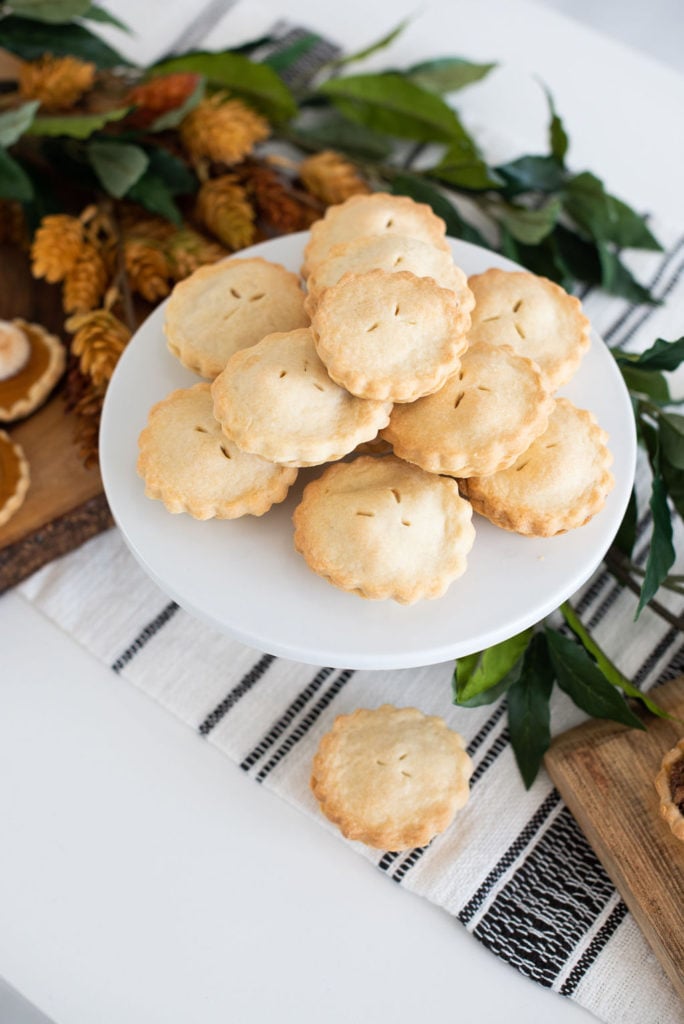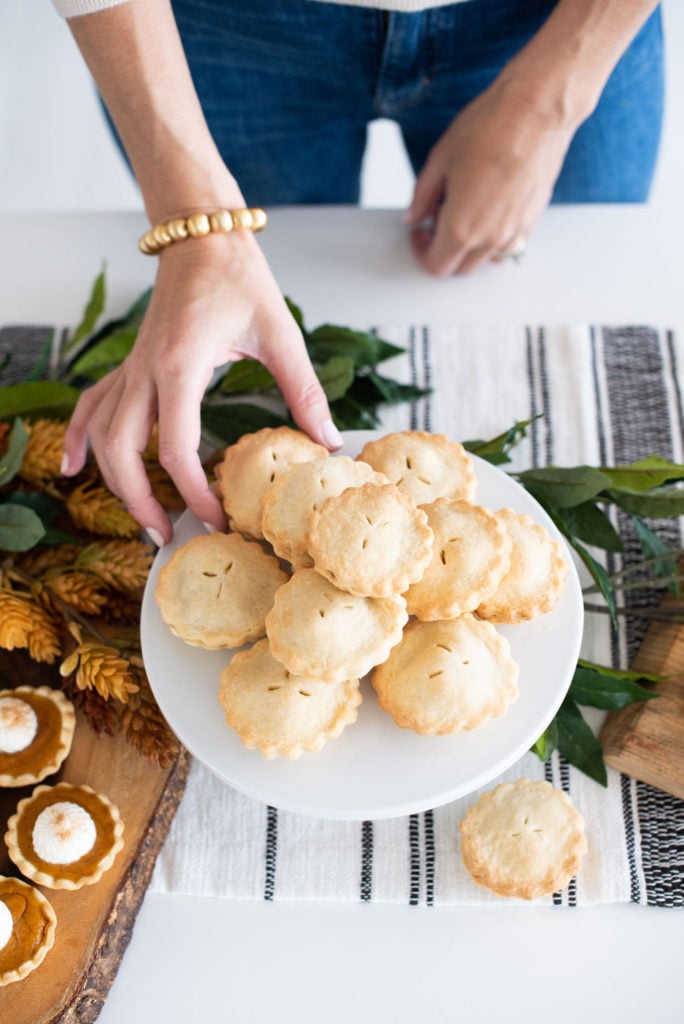 photos by Audrie Dollins