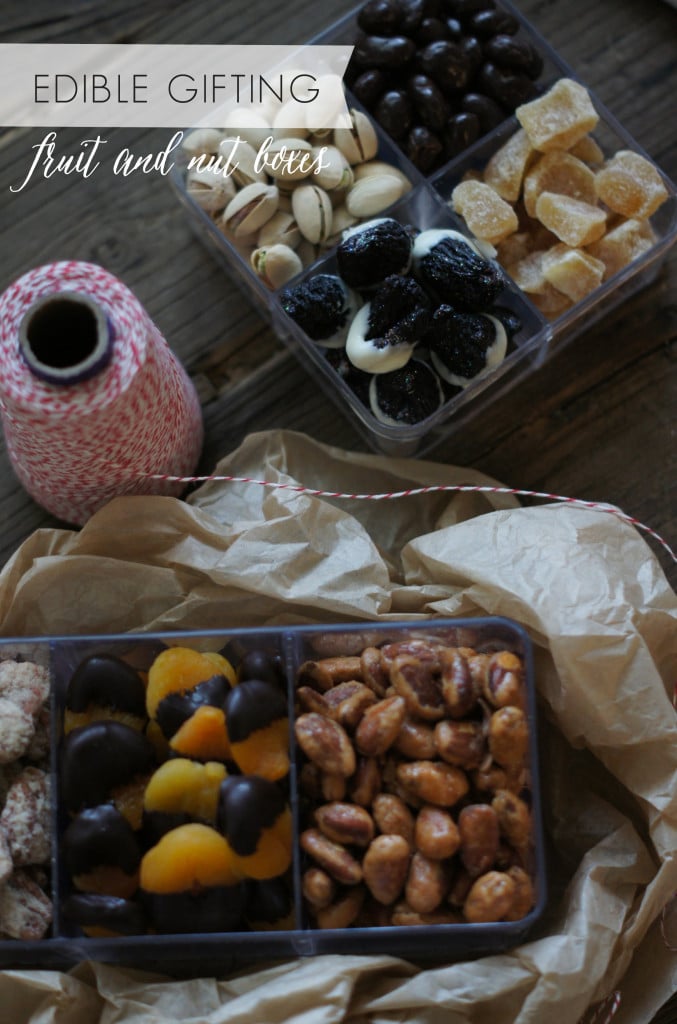 Who doesn't love food?  Well, in our family that is not really a question because we plan our days, events and holidays around what we are going to eat and serve to our guest.  Since December is the month of gifting, Edible Gifting is the way to go...you can never go wrong with great food!  How many holiday parties, office, school and neighbor gifts are you putting together at the last minute.  We are always running to the store to throw something together or just bringing a bottle of wine...trust me, wine is always a great option, but why not add something special with it.  Edible gifts are the best hostess gift during the holidays and actually any other day of the year and they are super simple to assemble.  If you want to get your hands dirty and bake in the kitchen, I encourage you to do that, but some of us don't have time or don't want the pressure of baking a special cake to bring to someone.  Dried Fruit and Nut are loved by all (or most!) and you can go to your local gourmet grocery store and find a large variety of flavors, sweet, spicy, chocolate or candy coated and put them in your favorite basket or tray and you have the perfect gift...This also goes great with any bottle of wine if you would like to beef up your gift giving.  My favorite part about putting these boxes together was tasting my way through the store to see what I liked best!  I hope your family and friends will enjoy these Edible Gifts throughout the holiday season!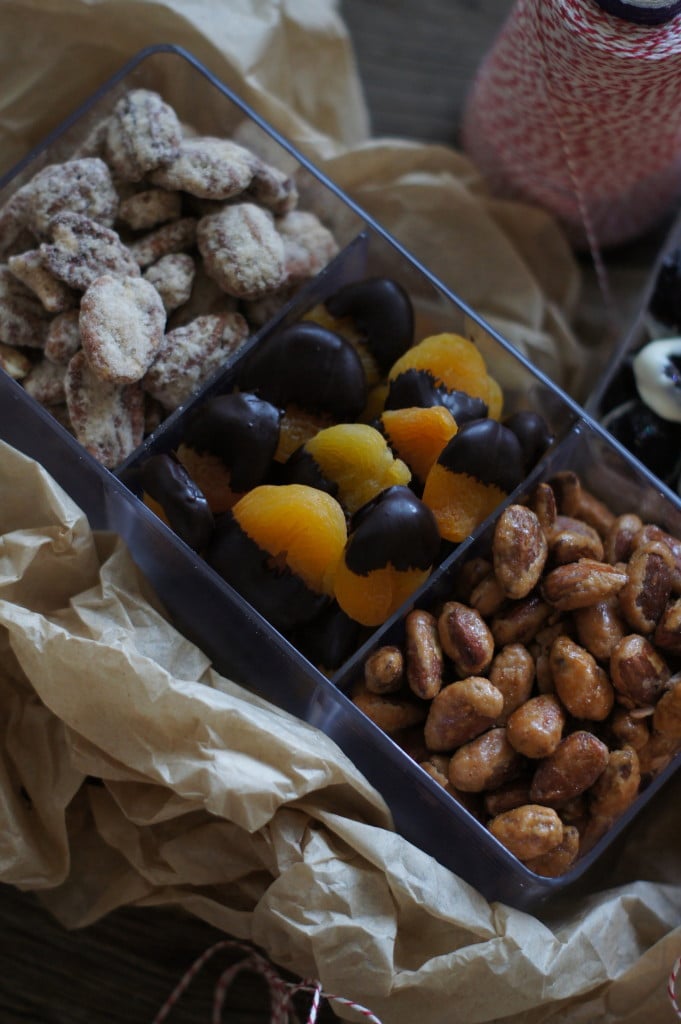 my favorites(above): praline coated Pecan, chocolate dipped apricots, honey roasted almonds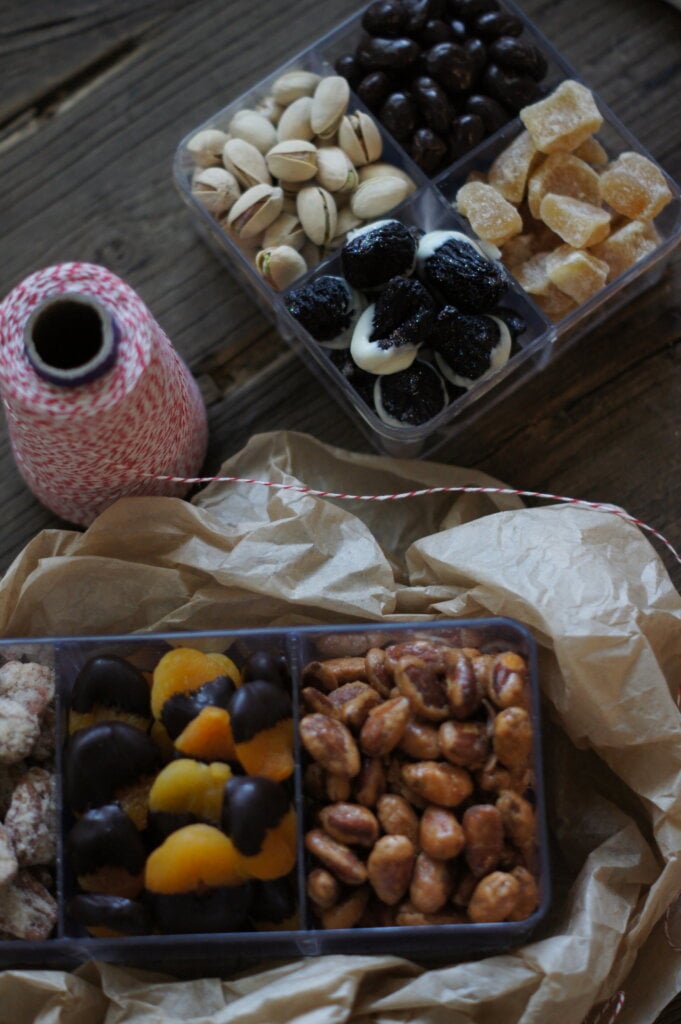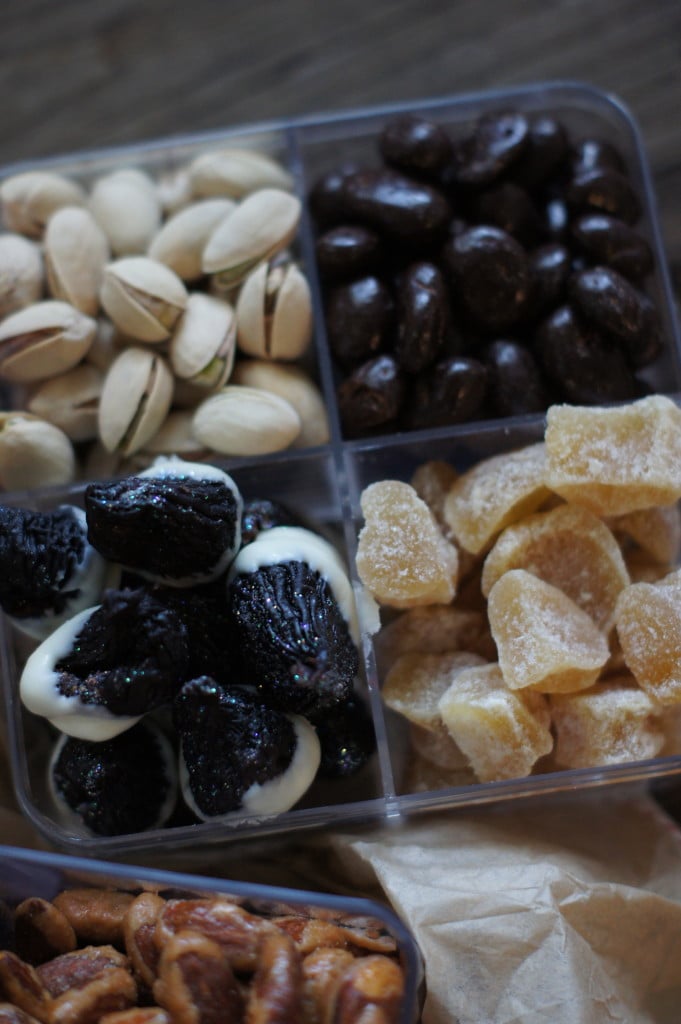 my favorites (above): pistachios, chocolate covered raisens, candied ginger, dried figs dipped in white chocolate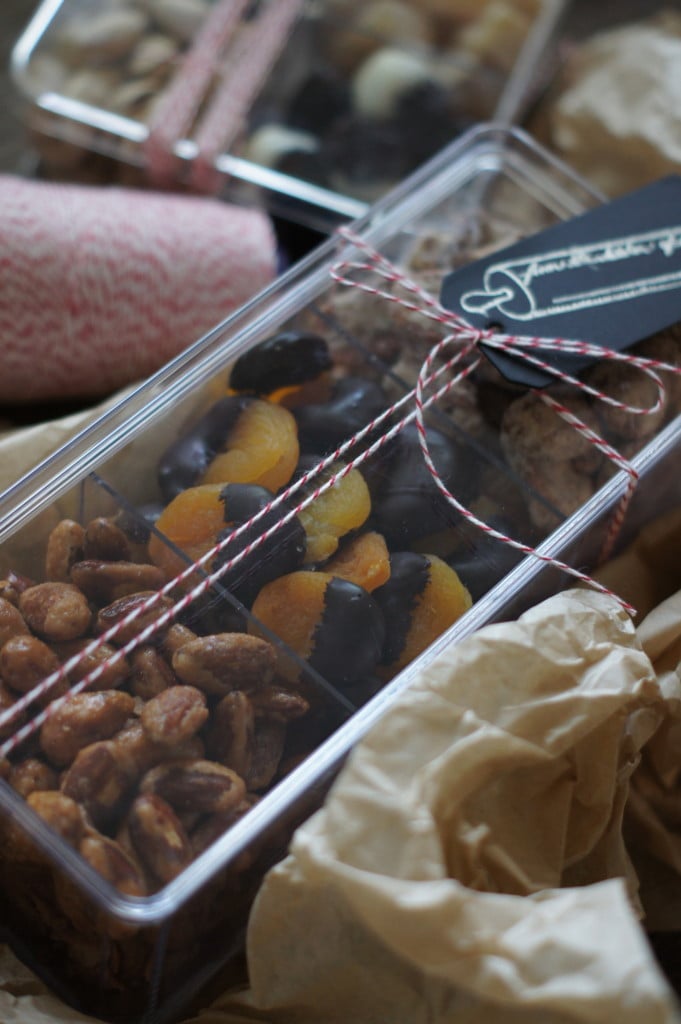 Clear acrylic boxes are from The Container Store and cute stamp on tag from Paper Source!