A quick and easy guide to prepping your pantry and to be organized in your kitchen.  Fall Baking Pantry Prep will make your feel capable of baking all the things!  
Whether you want to believe it or not, the holidays are upon us and there is no time to be more ready but now!  Organizing your pantry two months early might sound crazy, but I promise you will be so thankful you did.  We all love to cook and bake during this season, for ourselves and for others.  It is comforting, it shows love and friendship and it allows us to gather with our favorite people.  Grabbing a few extra bags of sugar and flour might sound like enough, but there are so many grocery items that you will need and it makes life a lot easier when you don't have to make a last minute run to the store while you are in the middle of whipping up a batch of cookies.  I have created my go to checklist for all pantry must haves for October, November and December (click here to download).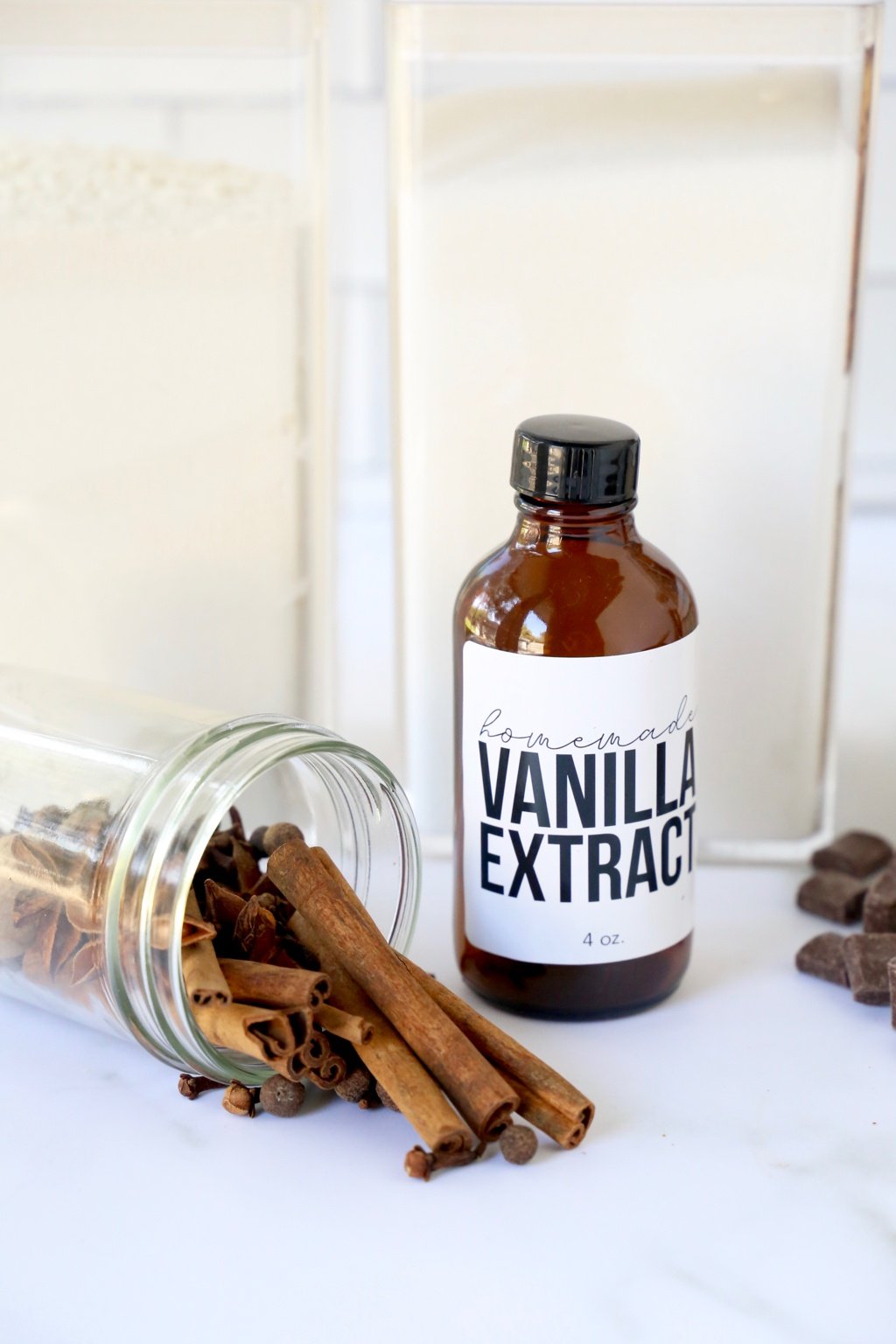 Assorted Flours
There is always a need for flour in most baking items.  Making sure to have all purpose flour stocked in your pantry is a must, but cake flour and bread flour would also be good to keep handy.  If you or someone you love requires a gluten free diets, grab a bag of Bobs Red Mill Gluten Free Flour.
Assorted Sugars
I typically bake with granulated sugar or light brown sugar, but confectioners/powdered sugar is always good to keep on hand for icings and frostings.  With these three sugar options, you will be set for most recipes.
Baking Soda + Baking Powder
If you are not a year round baker, it is best to check the expiration date of  your baking soda and baking powder and you might want to start fresh.  These two ingredients are very important to not go past the expiration date because it will really affect the outcome of what you are baking.
Vanilla Extract
An ingredient that goes into almost everything I bake, Vanilla Extract is a must for all baking needs.  Whether you purchase it or want to make Homemade Vanilla Extract, you will use a lot of it.  Homemade Vanilla Extract is also a great gift to share with family and friends.
Spices
Tis the season of all things pumpkin, chai, cinnamon and mulled apple cider.  Keeping a variety of spices in your pantry will allow you to add extra flavor to whatever you are baking.  I try to keep whole and ground of spices in my pantry at all times.
Chocolate 
For the most part, I bake with semisweet chocolate, but I do keep a small amount of milk chocolate and white chocolate on hand.  I go between using chocolate chips and chocolate chunks and I also keep a few bars of chocolate to use for chocolate shavings as a garnish.
Download my full Fall Baking Pantry Prep Checklist Here!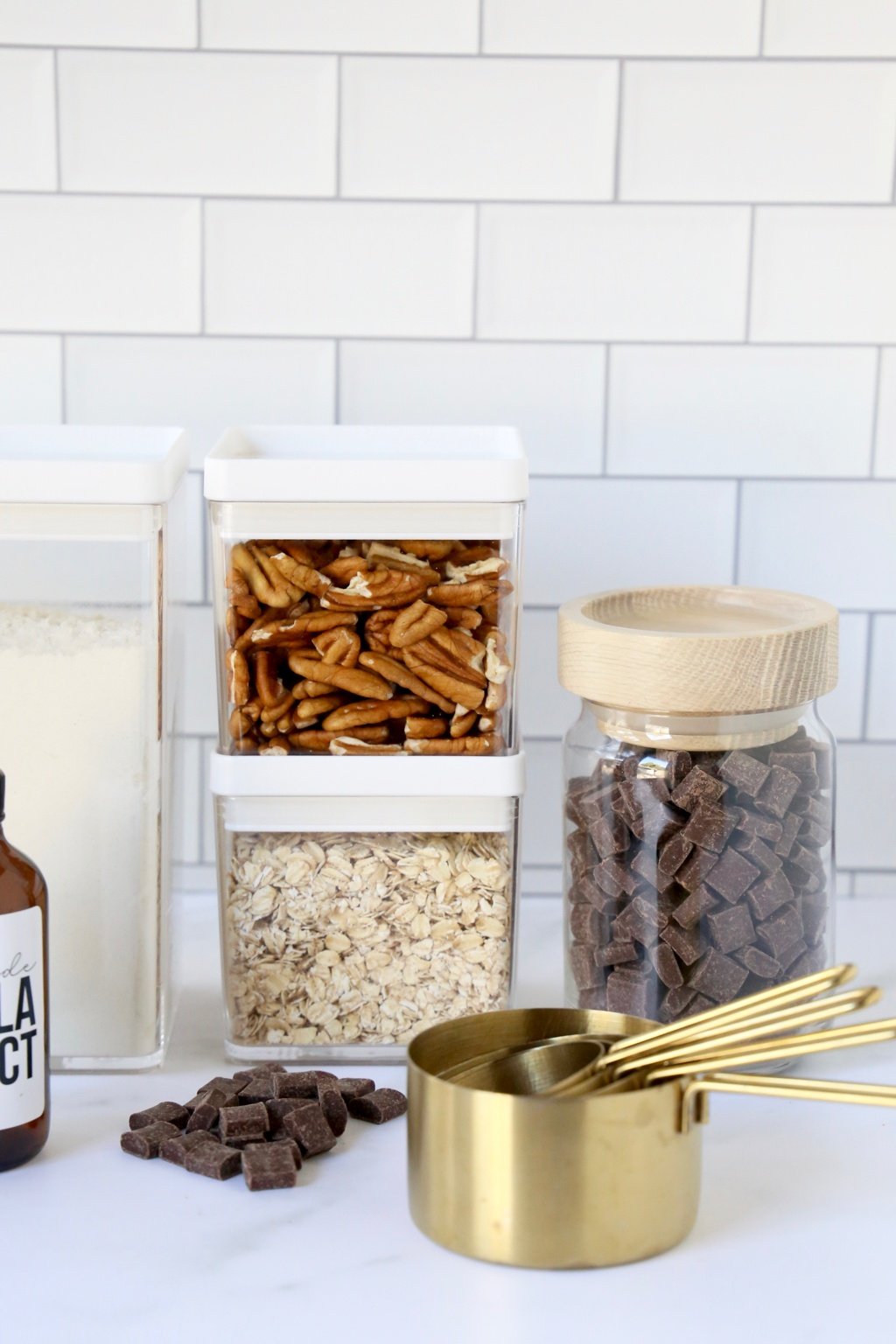 Refreshing your pantry and some of your kitchen tools is going to make your life a little more calm and keeping it organized will just make you feel good!    Here are a few of my favorite items to pretty up your pantry and fill your kitchen!