Made with only two ingredients, Homemade Vanilla Extract is one of the easiest recipes for a staple ingredients in almost everything you bake.  Vodka and vanilla bean are the two ingredients that make this famous flavor so perfect!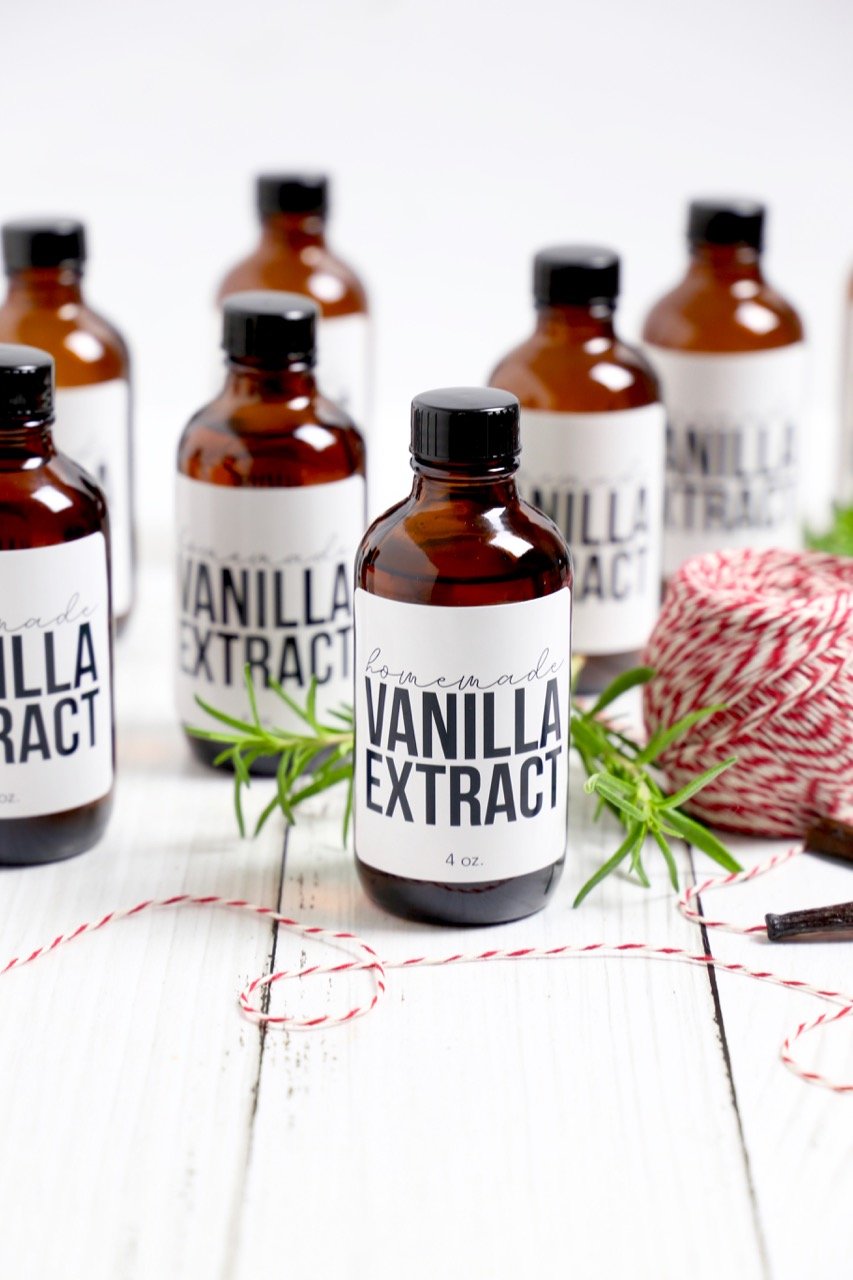 Homemade Vanilla Extract is truly the gift that keeps on giving.  This is one of my absolute favorite edible gifts that is a beautiful as it is useful and can be used throughout the season.  Although we have some time and we don't want to rush the holidays away, there is one recipe you will need to start now in order to have ready by Christmas.  Homemade vanilla extract is a simple recipe and one of the most used ingredient in holiday baking.  I use vanilla extract in almost every sweet item I make.  Homemade Vanilla Extract will take about a month to make, but I promise you, it is not as much work as you might think.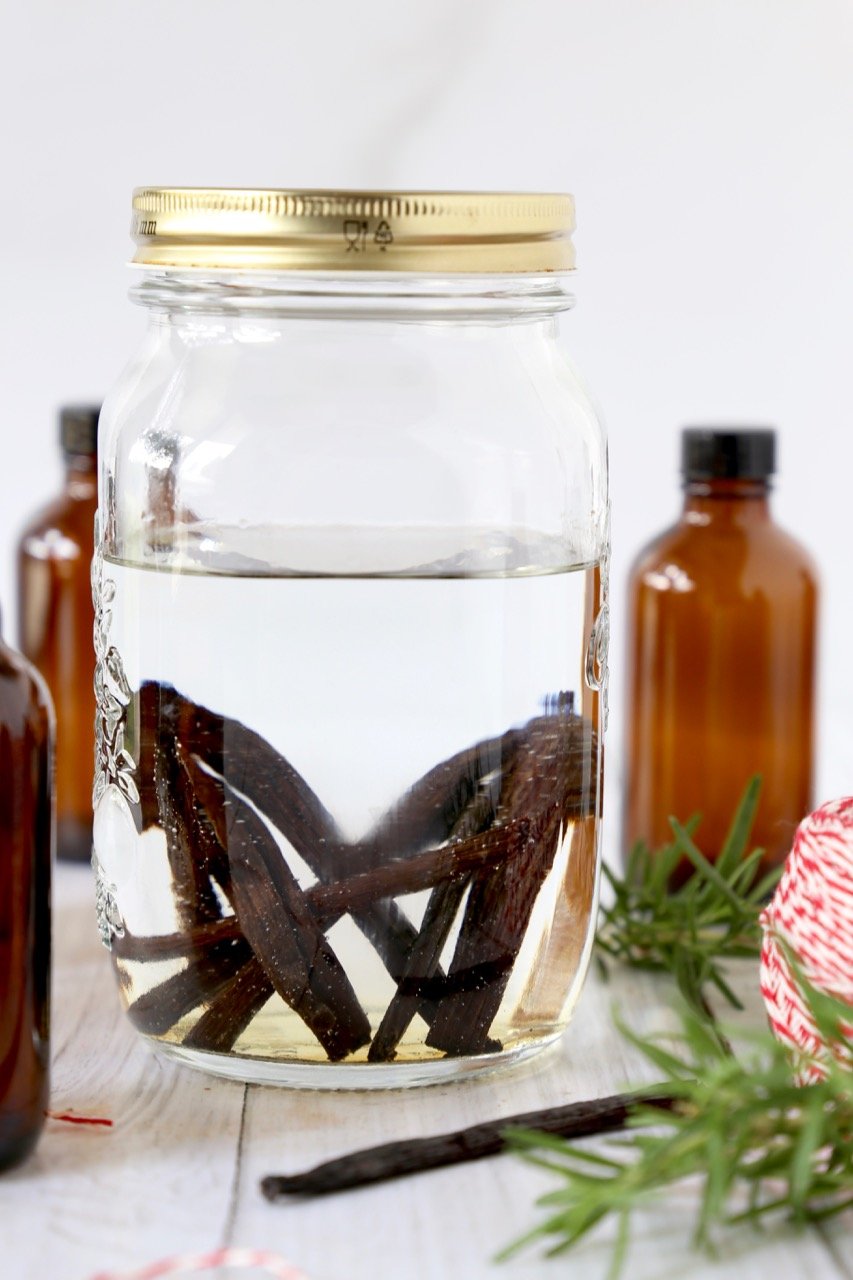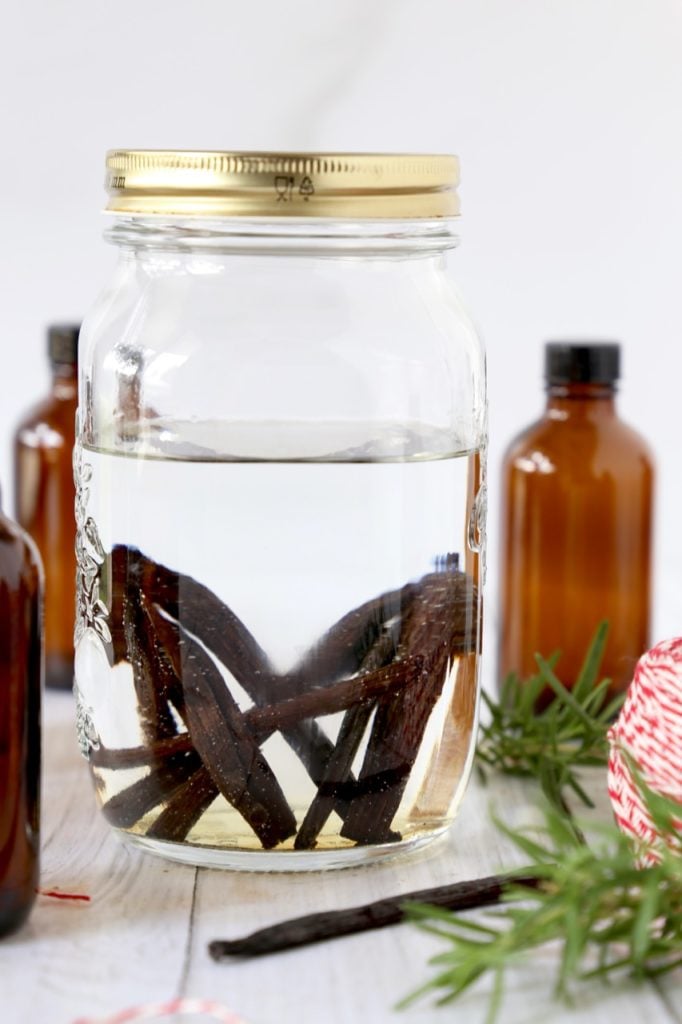 How To Make The Perfect Homemade Vanilla Extract 
Pick your Vanilla Bean
To start, you need to choose a vanilla bean and there are several varieties to choose from.  Madagascar Bourbon and Tahitian are the two most common regions to find vanilla beans from.  The vanilla bean from each region gives off different flavors and characters that will make your extract extra special.  Madagascar Bourbon is the most common and has a strong, sweet and creamy flavors, the Mexican bean is the strongest of all and very dominating in flavor, and the Tahitian Vanilla Bean has a unique floral and fruity flavor.  If you are familiar with the different types of vanilla bean, pick your favorite, but if this is all new to you, you cannot go wrong with any of these beans.
Alcohol
The next most important ingredient in making your own Vanilla Extract is the alcohol.  Vodka is the most common alcohol that is used while making your extract because is has a very neutral flavor.  If you prefer to experiment with other flavor profiles, rum, bourbon or brandy are also great options as well.  While choosing your alcohol, an inexpensive 40% alcohol is the best chose for making your vanilla extract.
Jars
Once you have committed to your vanilla bean and the alcohol, pick your jars for gifting.  Although there are a variety of shapes and sizes of jars available, I prefer a 4 ounce amber colored jar for the vanilla extracted will be stored and gifted in.     
The Process
Once all of your items are picked out, get ready to make your very first Vanilla Extract!  Pick one large jar (16 ounces) to store your alcohol and vanilla bean in for at least one month.  The longer you allow the vanilla bean to infuse, the stronger your extract will be.  Once the extract is ready, remove the vanilla bean from the large jar and divide the extract into your 4 ounce jars.  Place a label on each jar, tie with ribbon and start the season of giving!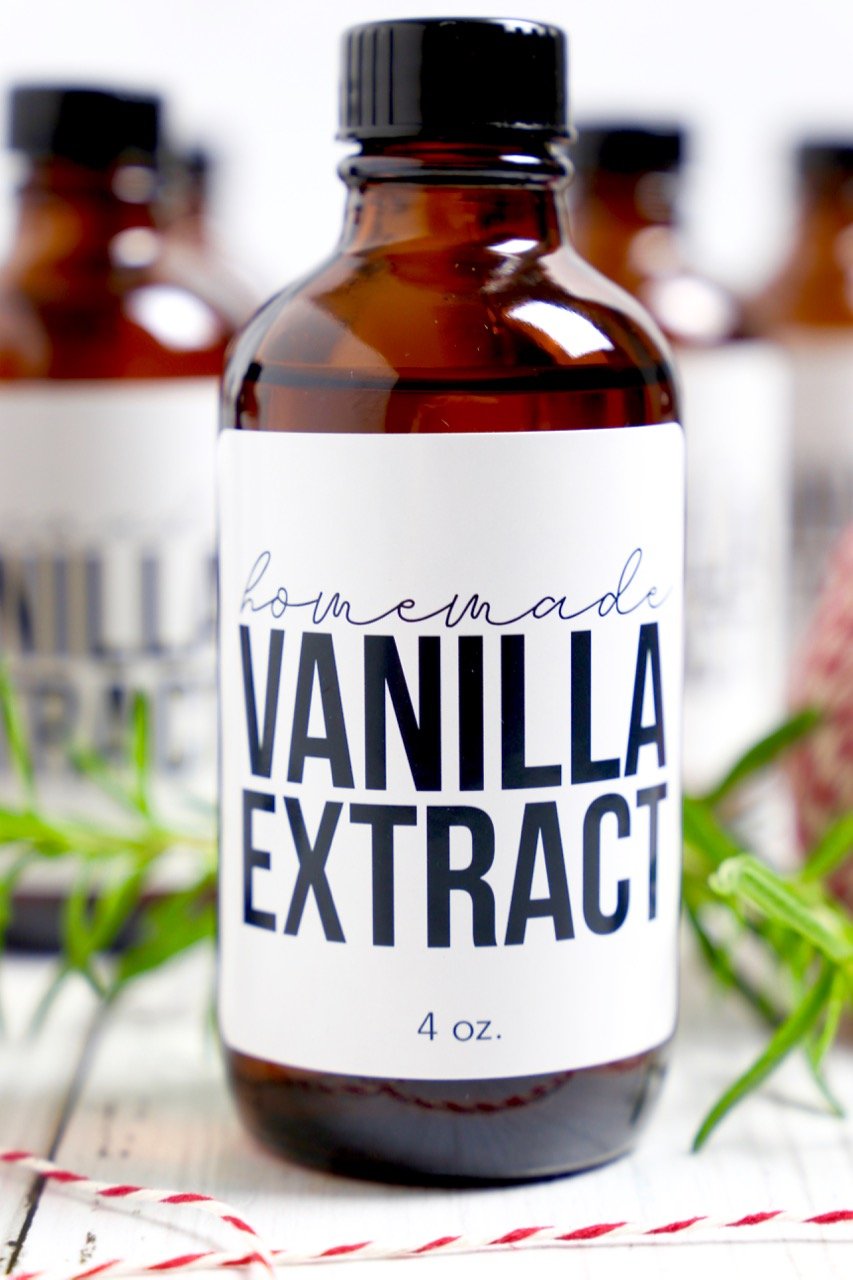 Other Extract Flavor Options
Orange Extract
Coffee Extract
Cinnamon Extract
Peppermint Extract 

My Favorite Recipes Using Homemade Vanilla Extract 
Homemade Whipped Cream
Classic Vanilla Cake 
Vanilla Bean Shortbread Cookies 
Print
Homemade Vanilla Extract
8

Madagascar Bourbon Vanilla Beans

16 ounces

Alcohol (vodka, bourbon, or brandy)

1

(16 ounce) Large Glass Mason Jar

4

(4 ounce) Amber Glass Bottles
Small Funnel
Vanilla Extract Bottle Labels
Instructions
Split the vanilla bean lengthwise
Place the vanilla beans in a 16 ounce glass jar and cover with alcohol, make sure the are completely covered and jar is sealed
Place the jar in a cool and dark area for at least one month (for a stronger flavor, keep infusing them for longer)
Once the extract is ready, remove the beans and strain the seeds out (optional: leave the seeds if you like the vanilla bean flakes)
Using your mini funnel, pour extract into 4 ounce glass jars, seal and decorate with label and twine
Notes
This recipe makes (4) ounce jars, so add more ingredients if you have more gifts to give!