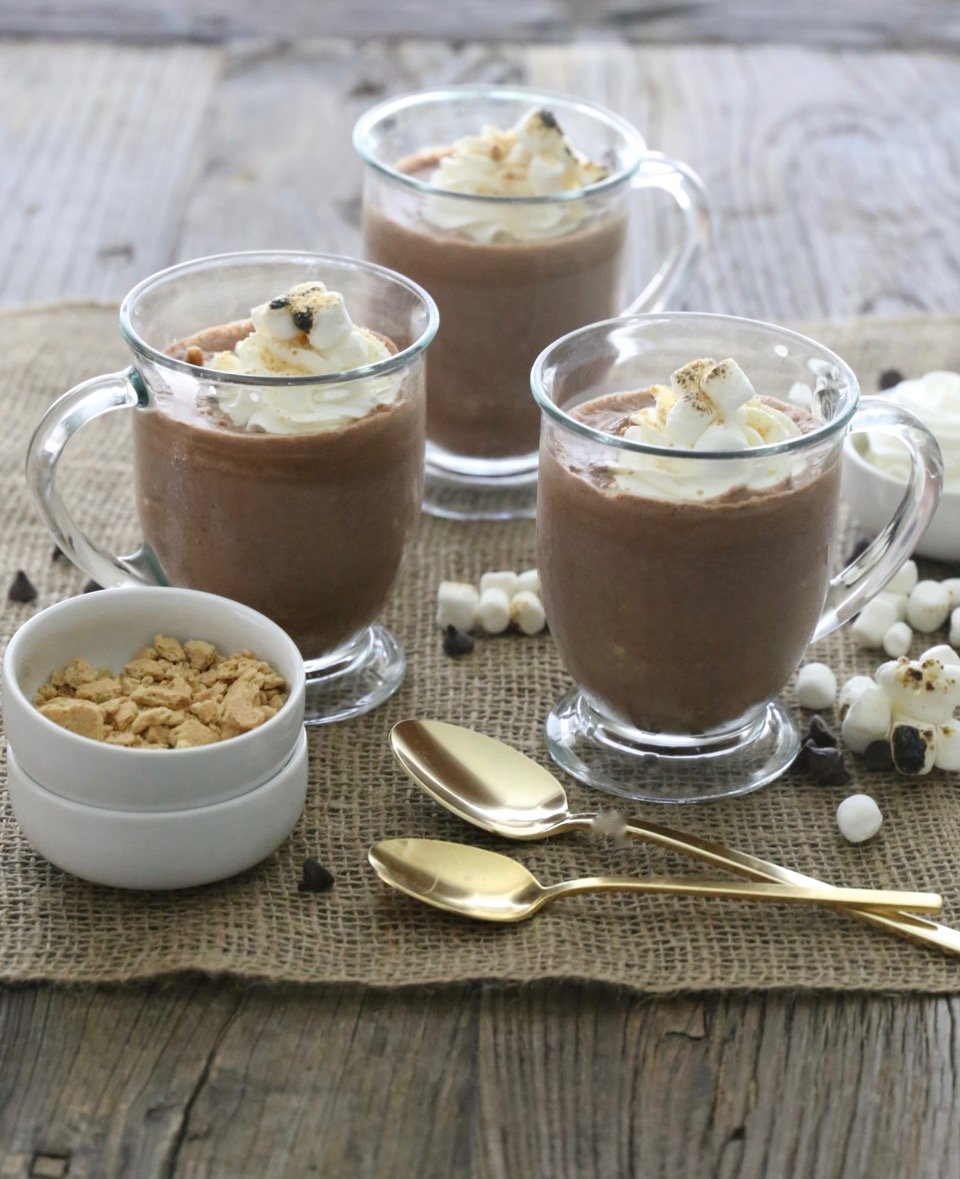 While we are soaring through the hottest part of summer, there is only one way to stay cool; frozen treats after a long day of outdoor play and back yard barbecues. Frozen hot chocolate has become a family favorite and it's rich chocolate, not overly sweet and frothy flavor brings us back to the comfort of the hot chocolate we love during the winter months. Blend the frozen hot chocolate to be extra smooth before pouring into a large mug and top with fresh whipped cream, toasted marshmallows and crumbled graham crackers.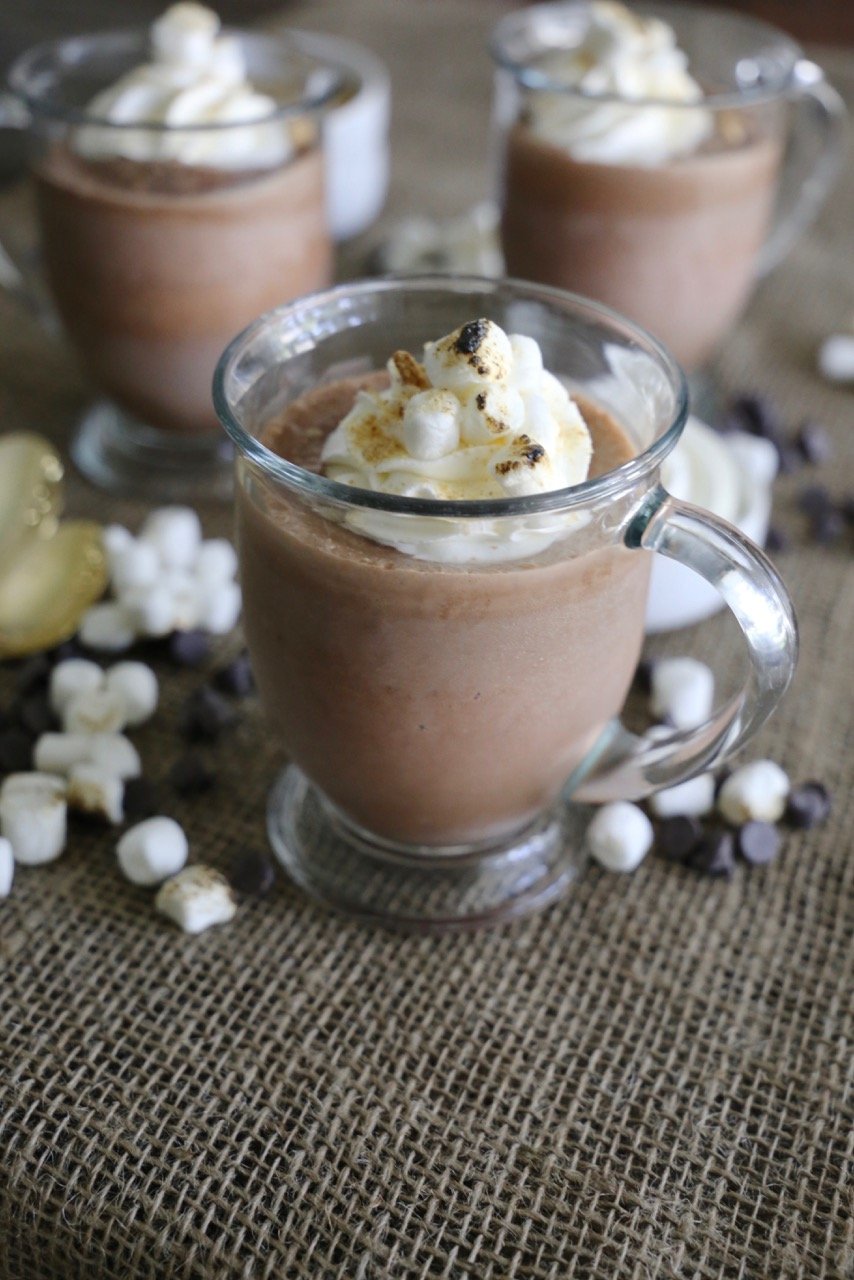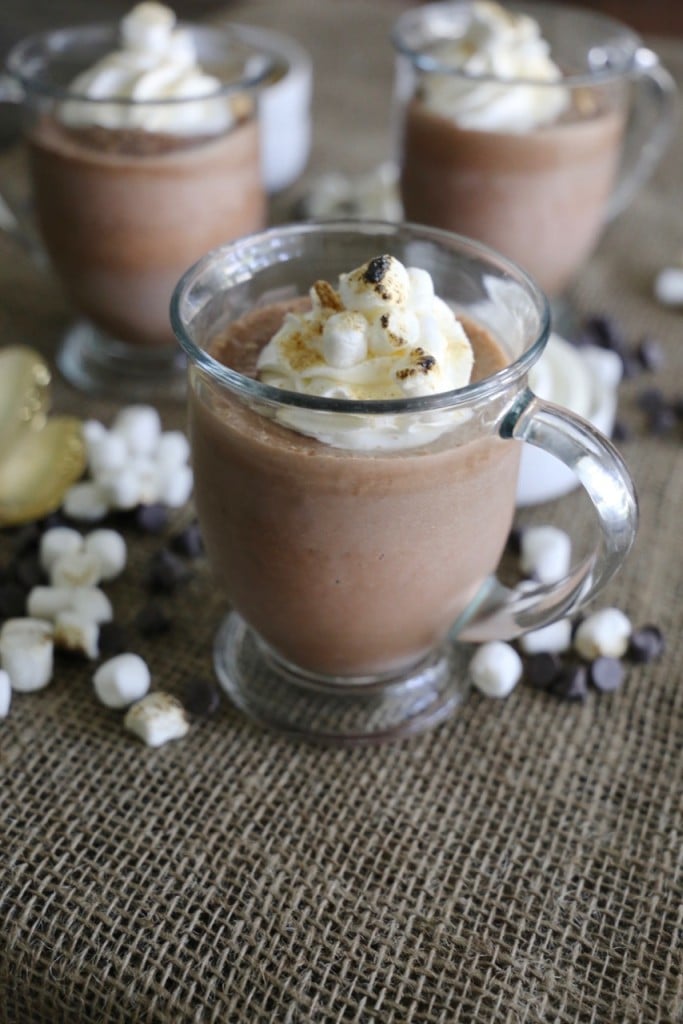 Frozen Hot Chocolate
6 ounce

Semi Sweet Chocolate Chips

2 Tbsp

Cocoa Powder

4 Tbsp

Powdered Sugar

3 Cups

Whole Milk

5 Cups

Ice
Optional Toppings
Whipped Cream
Toasted Marshmallows
Graham Cracker Crumbs
Instructions
Melt chocolate in a bowl over a double boiler, stirring constantly
Once chocolate is completely melted, add in cocoa powder and powdered sugar, whisk until completely combined
Add in 1 ½ cups of milk to chocolate mixture and whisk until smooth
Remove the chocolate mixture from the heat and allow it to cool completely
Add Ice, the remaining 1 ½ cups of milk and chocolate mixture into a blender and blend to remove all chunks of ice and it becomes very frothy
Pour frozen hot chocolate into a glass or mug and top with fresh whipped cream, toasted marshmallows and graham cracker crumbs
Serve immediately!