Magic Cookie Bars are truly magic when you learn that there is no mixing involved. Seven layers of butter, graham cracker, chocolate chip, butterscotch chips, coconut and pecans make the perfect bar for the holiday season!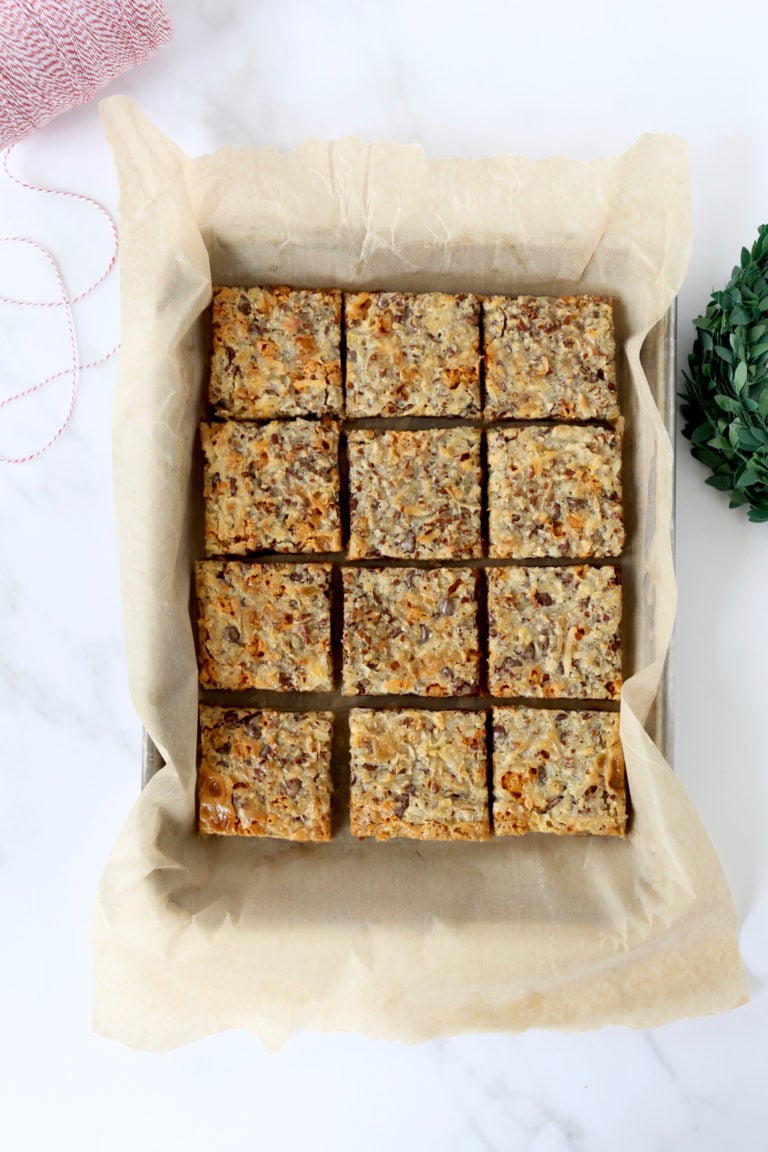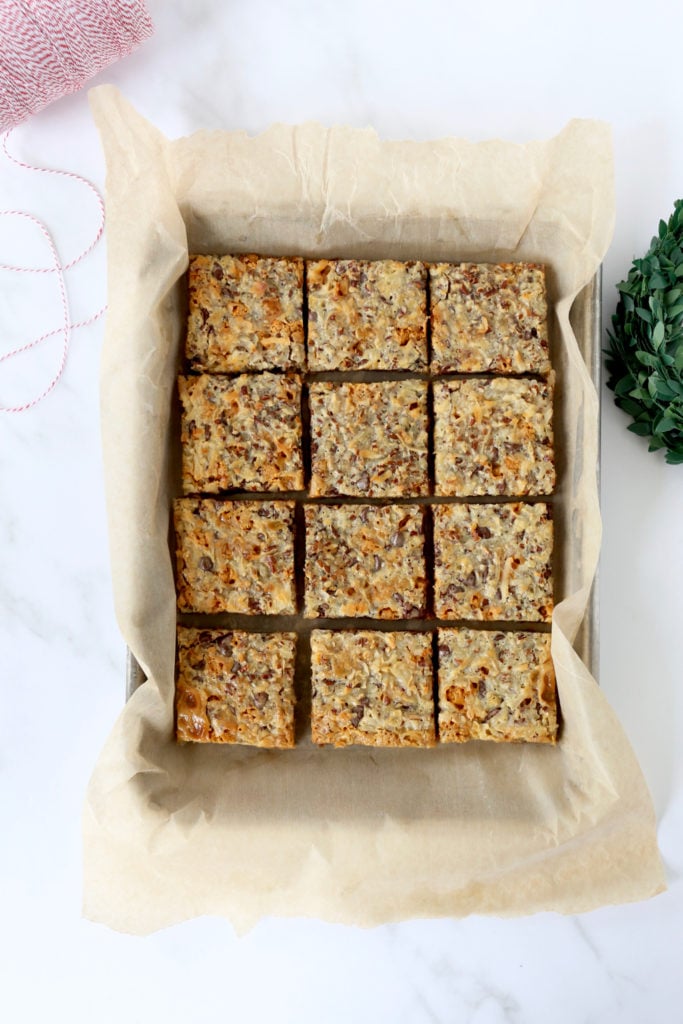 I am not sure that there is an easier more delicious cookie that is going to make you look like a pro! Magic Cookie Bars are magic for so many reasons, but no mixing bowls required and the amazing flavors of chocolate, butterscotch and coconut layered on top of a graham cracker crust take this bar to another level!
For the month of December I love sharing all of my Nanny's cookie recipes with you, but I promise you there is nothing more simple and more delicious then this one! Once the bars are layered, you bake them for 20-25 minutes, cool and cut! Magic!
Print
Magic Cookie Bars
½ Cup

Unsalted Butter, melted

1 Cup

Graham Cracker Crumbs

6 oz

Semisweet Chocolate Chips

6 oz

Butterscotch Chips

1 Cup

Shredded Coconut

½ Cup

Chopped Nuts

1

Can Condensed Milk
Instructions
Preheat oven to 350 degrees and prepare a 9x13 inch pan with parchment paper
In a microwave safe bowl, melt the butter and spread on the bottom of the pan
Sprinkle the graham cracker crumbs over the melted butter, make sure it is covering the bottom of the pan
Add the chocolate chips, butterscotch chips, coconut and chopped nuts into pan and spread evenly over the crust
Evenly pour the condensed milk over all of the ingredients
Bake at 350 degrees F for 25-35 minutes
Remove the pan from the oven and cool completely before cutting
Makes 2 dozen (1 ½" x 3" bars)