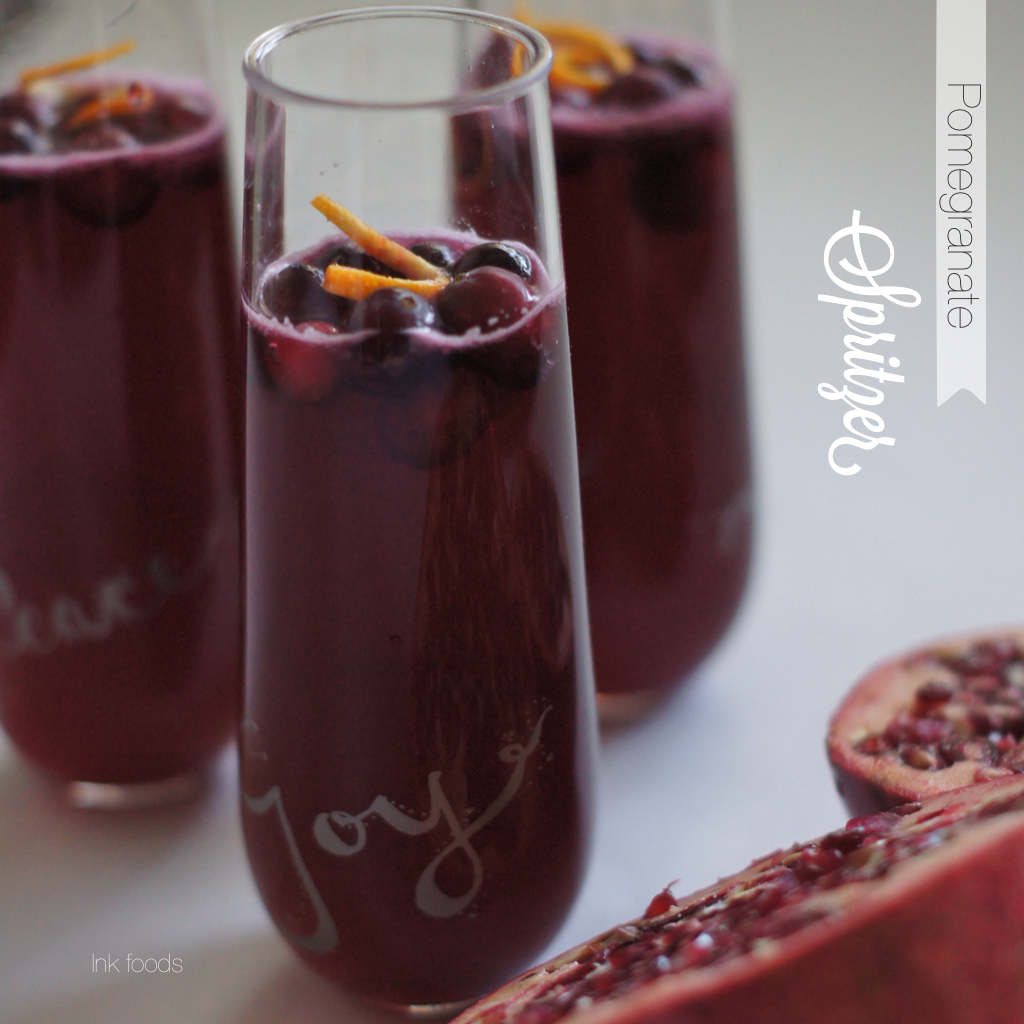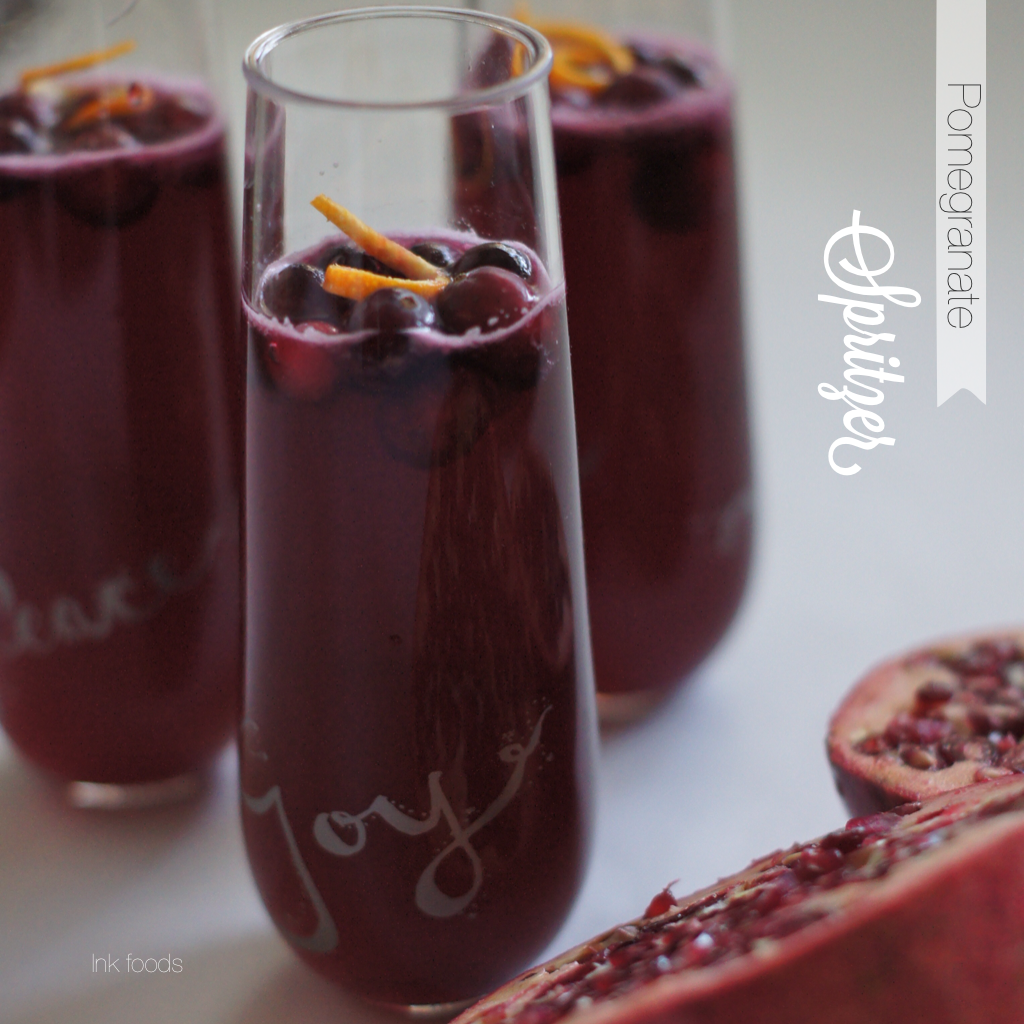 Happy Thanksgiving Eve!!!! I originally was going to feature this recipe on Monday, but I decided you needed this for your family gatherings tomorrow. I know everyone is getting the turkeys ready and pies baked, so I wanted to share a great cocktail or mocktail that will take you into the late hours of your holiday cooking! This pomegranate spritzer is one of my favorites and can be made with just seltzer water or paired with your favorite champagne or sparkling wine. I wish everyone a wonderful and food filled Thanksgiving.
Cheers!
Print
Pomegranate Spritzer
1 cup

pomegranate juice

2 cups

seltzer water

1 cup

lemon lime soda

¼ cup

lime juice
Orange Rind (garnish)
Cranberries, Fresh (garnish)
Instructions
combine all ingredients and stir
refrigerate until ready to serve
top each glass with orange rind and fresh cranberries
Notes
add champagne to each glass when ready to serve!