White Bean and Rosemary Dip is a family favorite spring time snack. Loaded with the fresh flavors of garlic, lemon and fresh rosemary, this dip is simple to make and even more enjoyable to eat!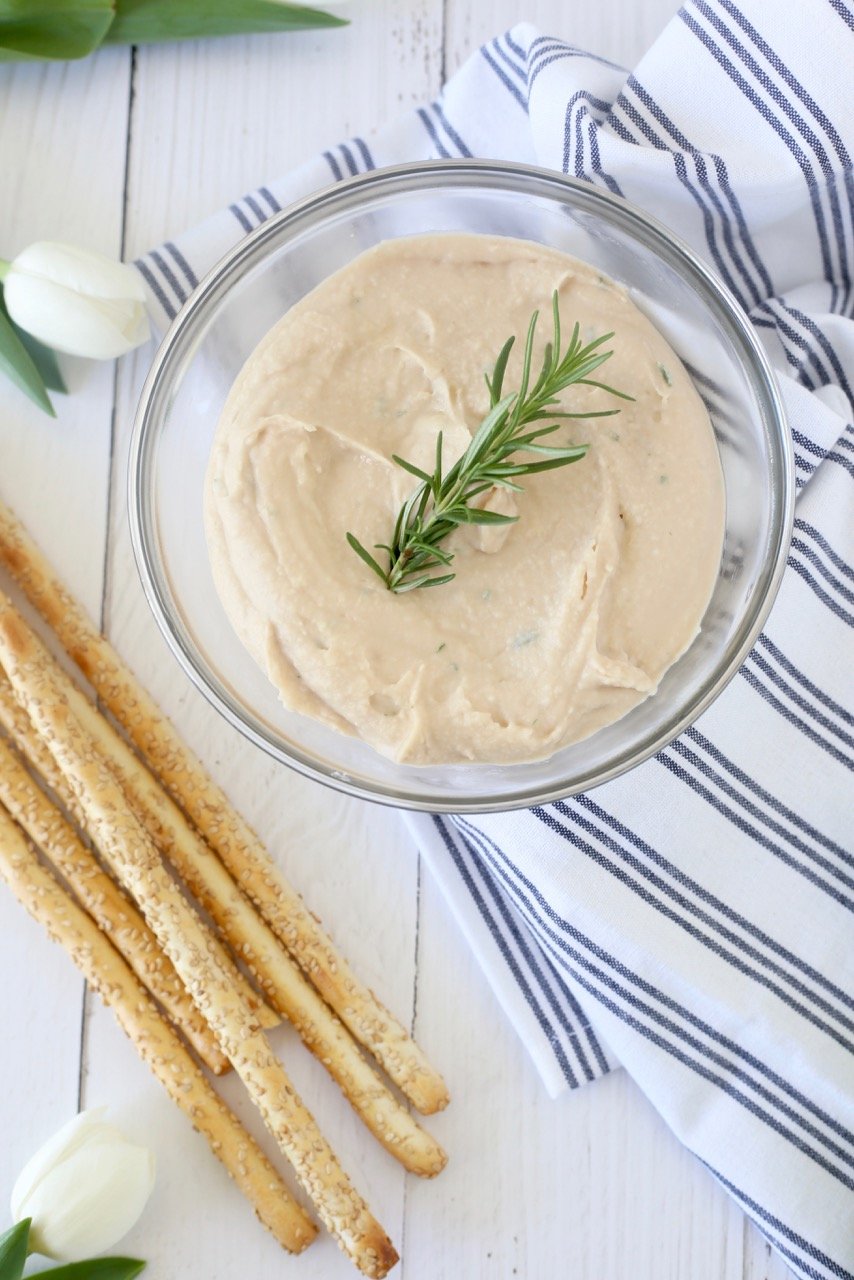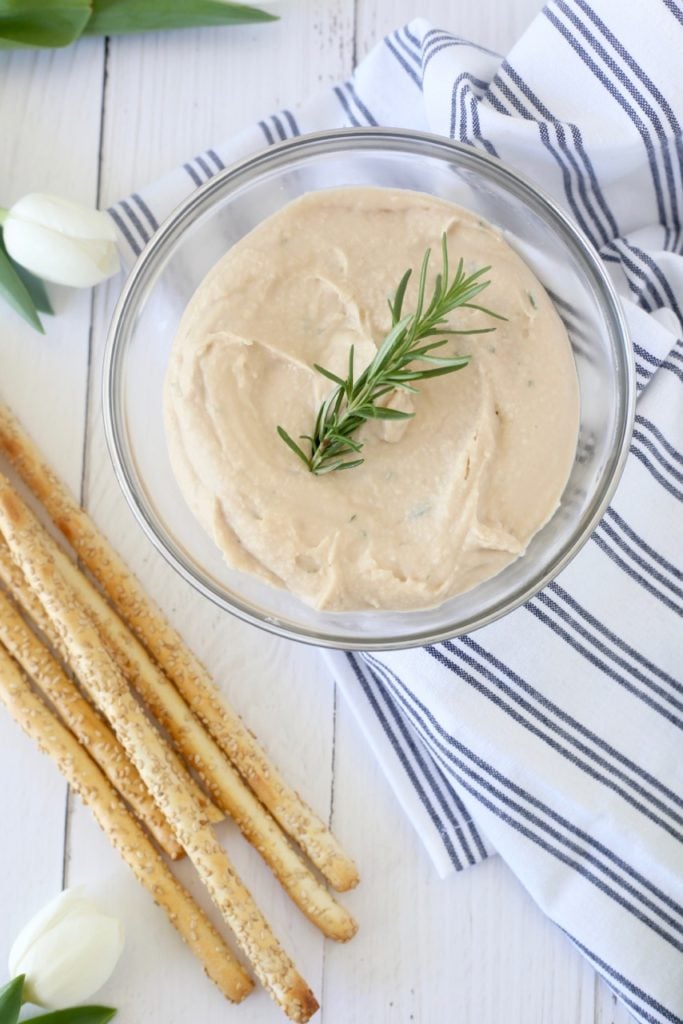 May started as a really busy month for us. We had so many celebrations, always so much fun, but just busy. I tried super hard to be over the top organized so that I could enjoy every step and not feel totally overwhelmed. Part of that organization is menu planning, especially when we are having large groups of people at our house. I feel like the only way to prepare for the week of an event is to have my menu planned out (I love using Joy Creative Shop Meal Planner) and my grocery lists made so that I know all the stops that I need to make throughout the week.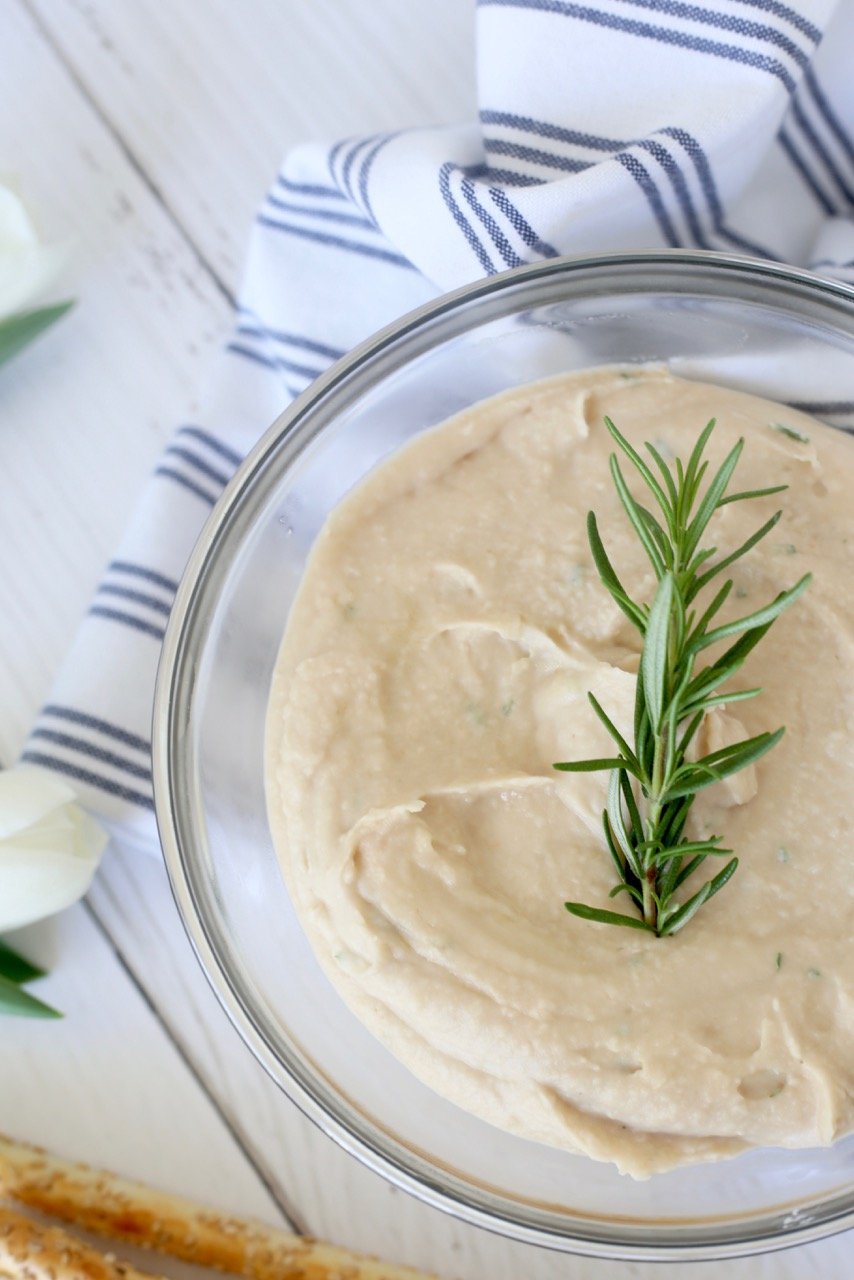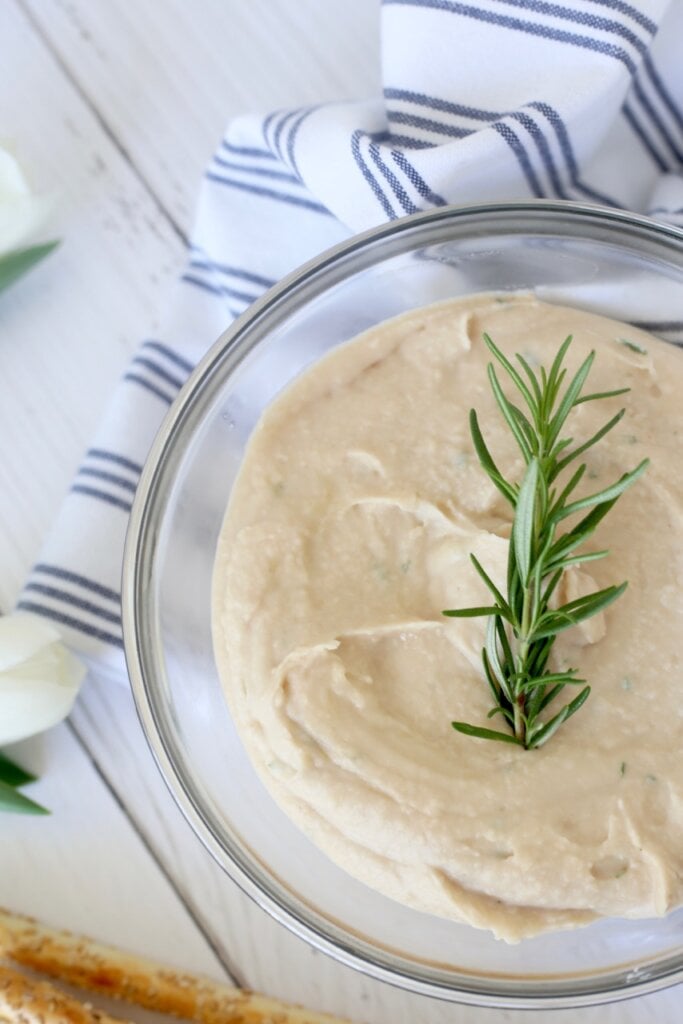 One of the first parties we had at our house was First Communion Celebration. For this menu, I really tried hard to keep it simple and full of spring flavors. This was a buffet style so I varied up the flavors and textures that were on the table. I started with the main course, Pork Tenderloin Sandwiches and then lightened it up from there with a spring charcuterie, deviled eggs, quiche lorraine and prosciutto and mozzarella kabobs. To complete the table I added an oldie but one of my all time favorite spring dips, White Bean and Rosemary Dip paired with sesame bread sticks.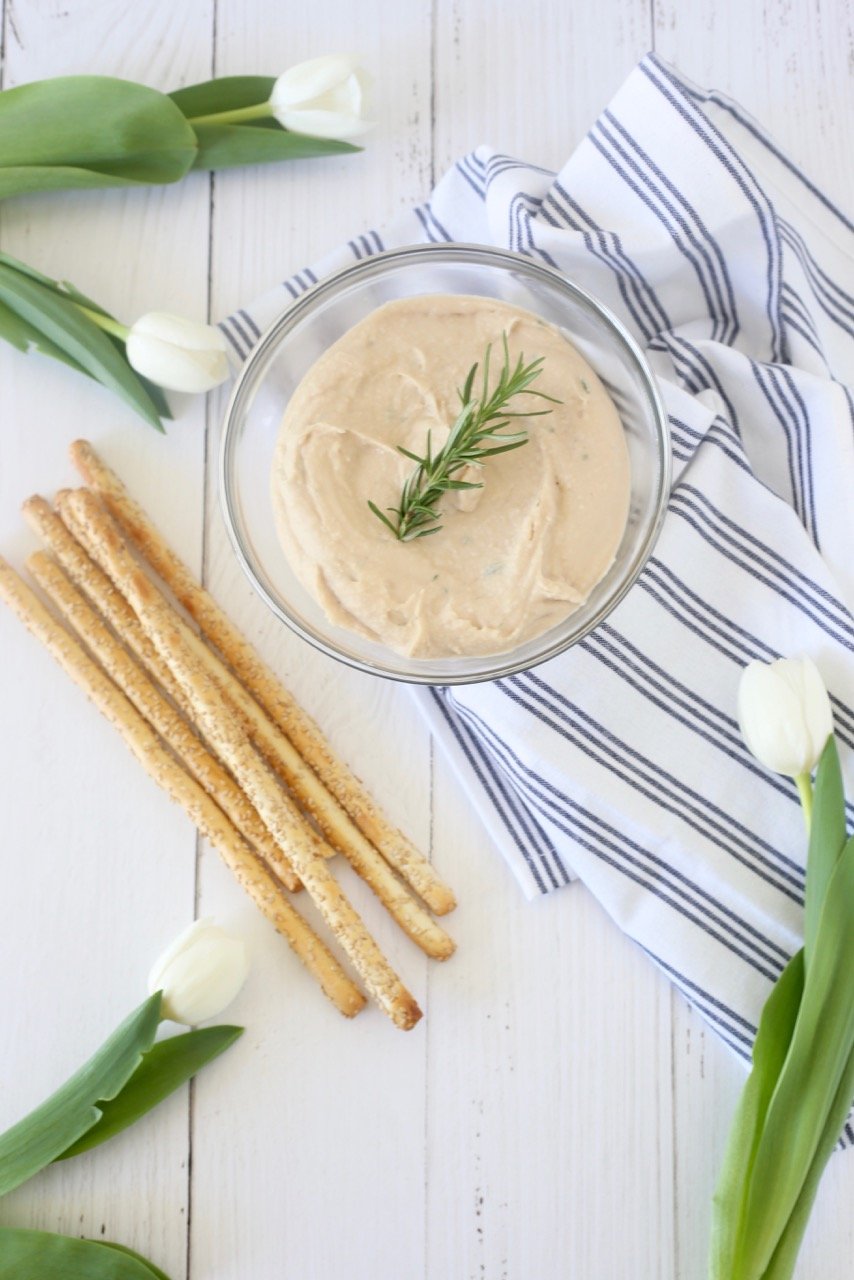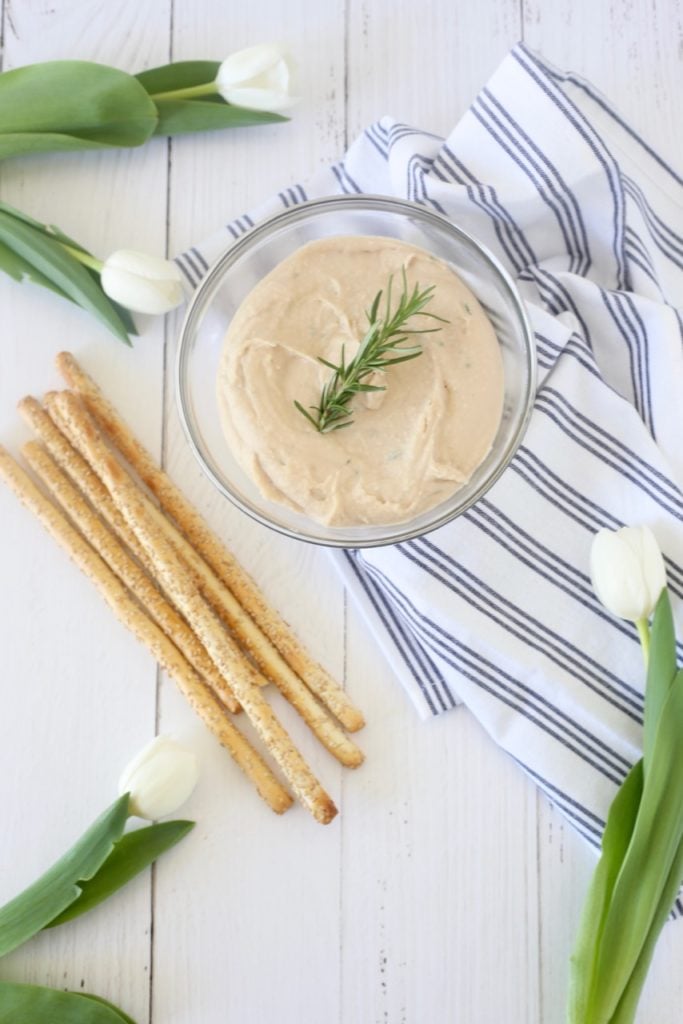 White Bean and Rosemary Dip is a spring version of hummus. Although hummus is enjoyed in our home for all seasons, it is nice to change it up and this is the way we go! Pureed cannellini beans combined with lemon juice, garlic, olive oil and fresh rosemary. These 5 ingredients make the most wonderful flavors that can be dipped or spread onto really anything!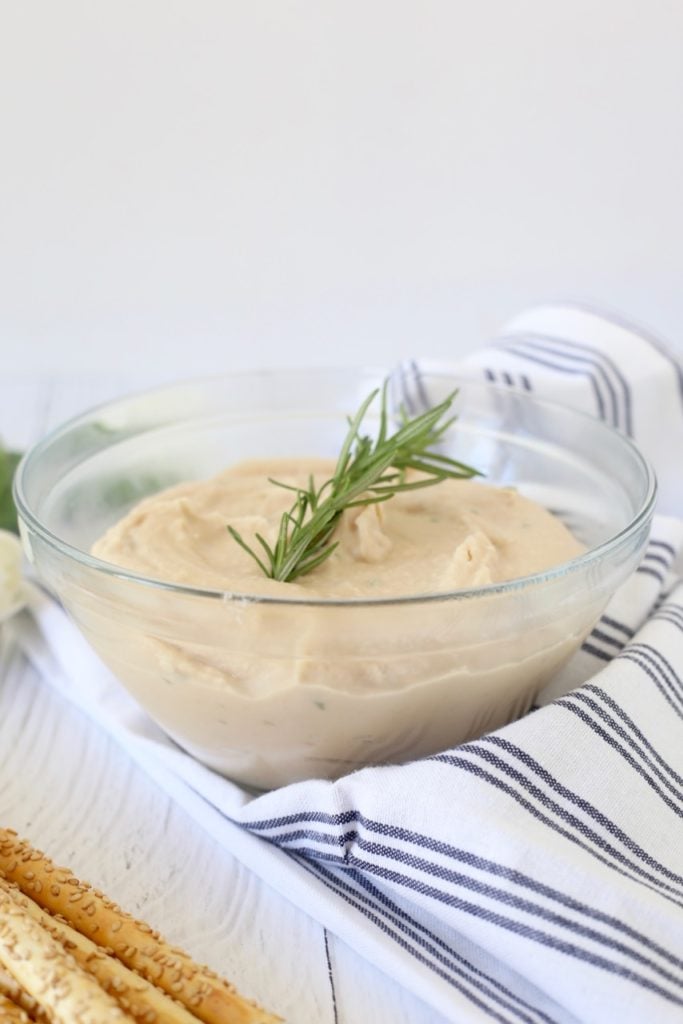 White Bean and Rosemary Dip
2

(15 ounce) cans Cannellini Beans, rinsed and drained

2

small garlic cloves

4 Tbsp

Olive Oil

3 Tbsp

Lemon Juice

¾ tsp

Salt

1 Tbsp

Fresh Rosemary, chopped
pinch of pepper
Instructions
Place all ingredients into the bowl of a food processor and process until smooth
Scoop dip into a serving bowl and refrigerate until ready to use
Serve White Bean and Rosemary dip with sesame breadsticks or crackers of your choice