Classic Banana Bread is on  rotation weekly at our home.  The most moist, flavorful and delicious banana bread is baked with simple ingredients that makes this an all around breakfast winner.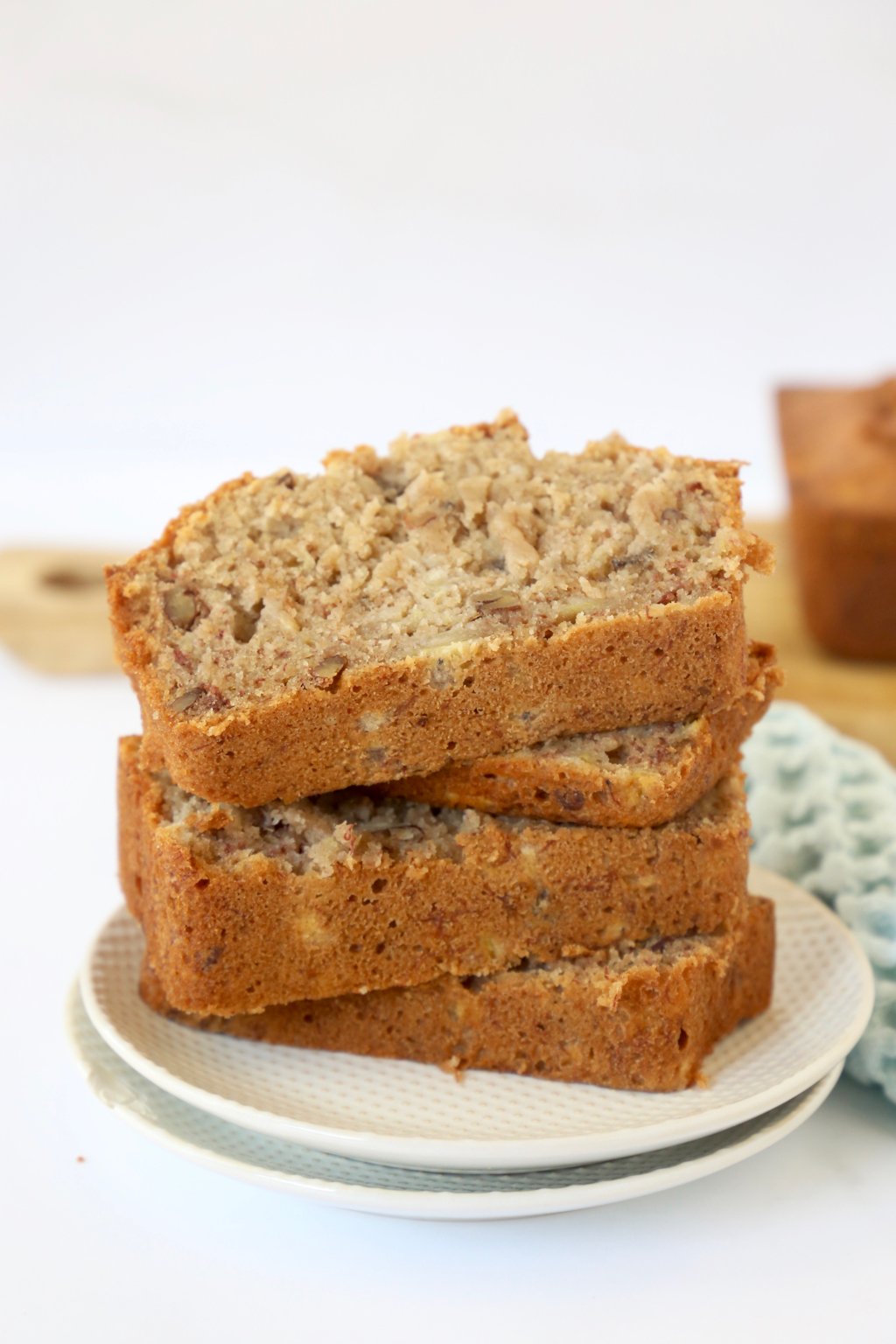 A recipe that we have been making for years and has a proven to be a family staple, this Classic Banana Bread is one of the oldest recipes that was shared on Joy + Oliver and is updated and better than ever. There are so many variations of banana bread and I love trying them all, but I seem to always go back to my favorite, made with simple ingredients and pure banana flavor Classic Banana Bread. This recipe was created when my oldest daughter, Sophie, was 4 years old and she still makes it with me today!
Ingredients
There are many reason I love this recipe; the ingredients are most likely in your pantry, it requires a bowl and whisk and it is super moist and delicious. There is no mixer needed for this banana bread and it can be whipped up in 10 minutes and put in the oven to bake.
Starting with a medium bowl, combine your dry ingredients of flour, sugar, baking soda, cinnamon, ginger and salt. Set this bowl aside and start mashing your bananas in a large bowl. This is my kids favorite part and a great way for them to help in the kitchen. Once the bananas are mashed, combine the eggs, vegetable oil and vanilla extract and whisk until all ingredients are combined. Slowly pour the dry ingredients into the mashed banana mixture and whisk. If you love he addition of nuts, this is where you can add those. I love the texture that chopped pecans or sliced almonds give banana bread.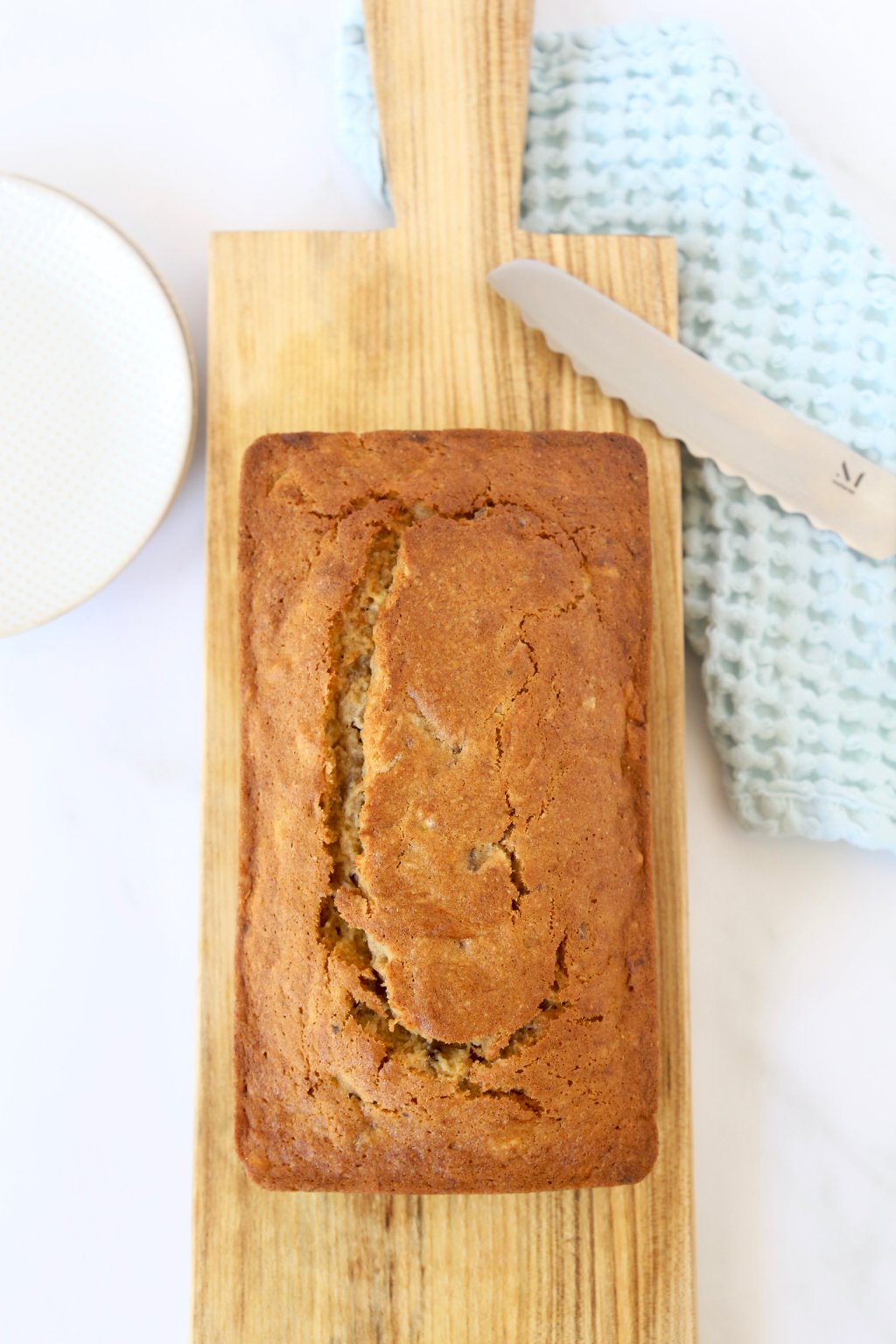 Baking Banana Bread
Once the banana bread batter is ready to bake, pour the batter into a greased loaf pan and bake for 40-50 minutes. Make sure to not over bake the banana bread because a moist crumb and is packed with flavor. Baking this recipe will bring back so many memories for our family and I hope it becomes a staple in your kitchen as well!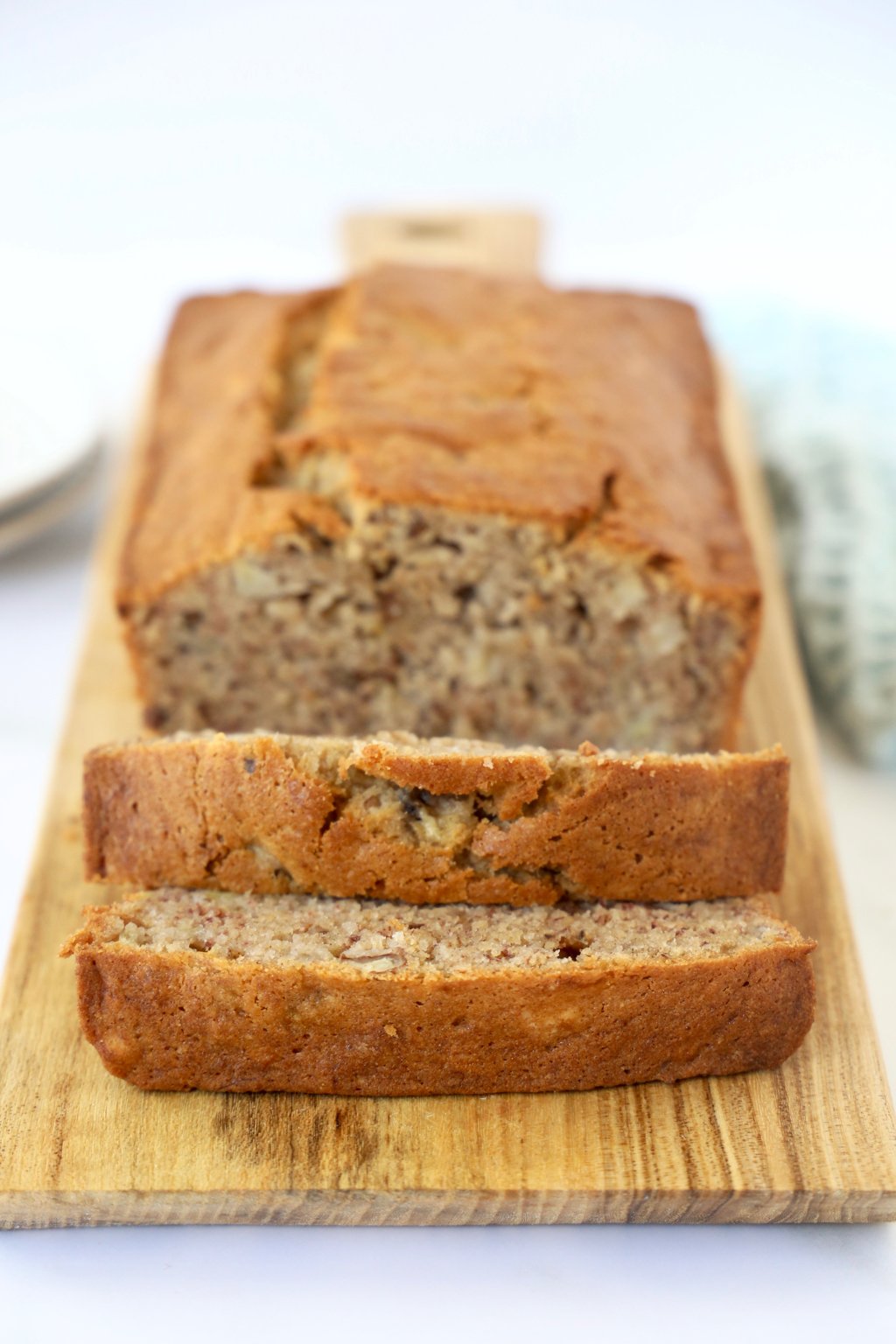 Other Breakfast Breads You Might Love
Gluten Free Lemon Zucchini Bread
Blueberry Cinnamon Bread
Sour Cream Coffee Cake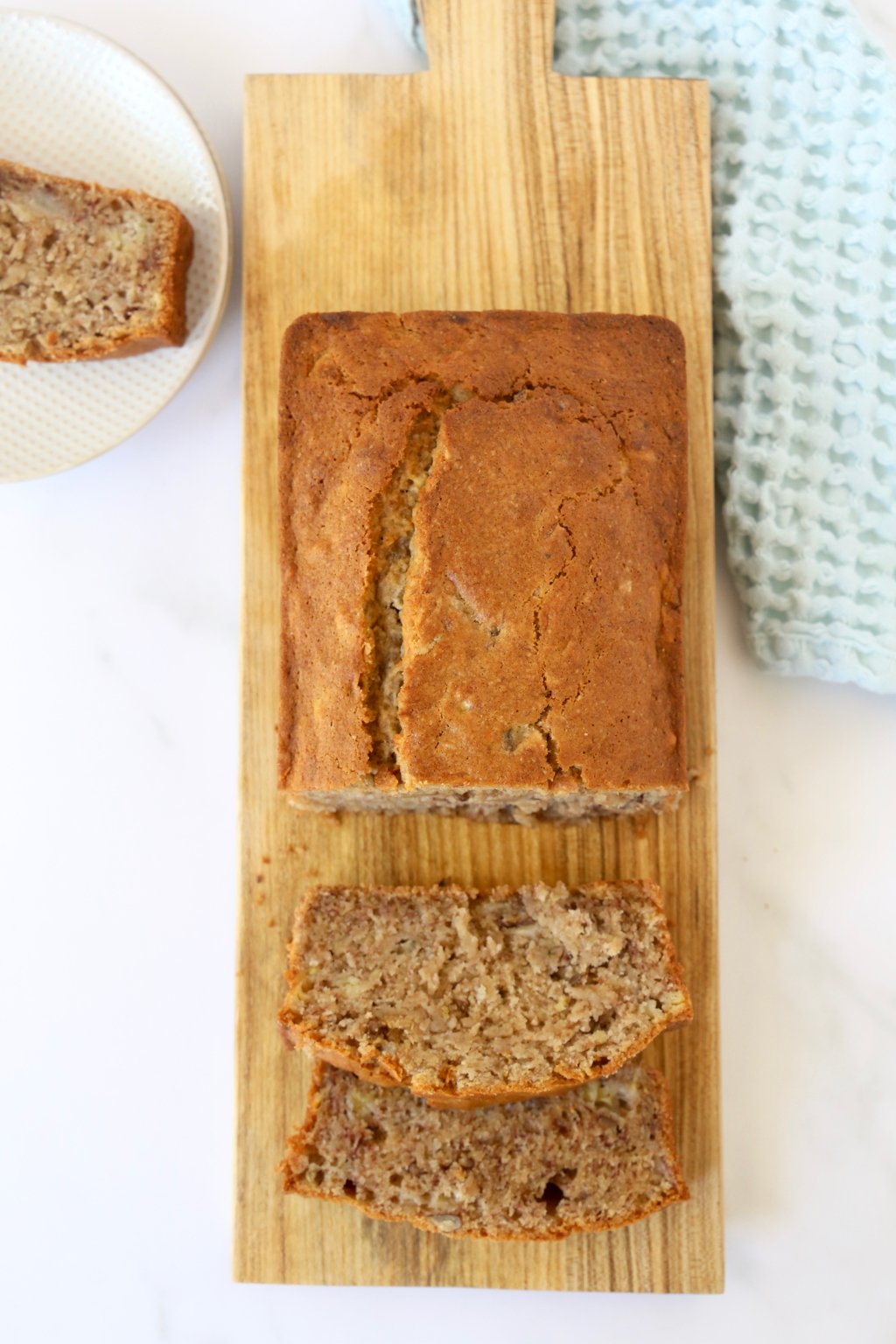 I hope you enjoy Sophie's Banana Bread as much as we did!
Print
Classic Banana Bread
1 ½ Cup All Purpose Flour
1 Cup Granulated Sugar
½ Teaspoon Baking Soda
1 Teaspoon Ground Cinnamon
1 Teaspoon Ground Ginger
½ teaspoon Salt
2 Eggs
¾ Cup Vegetable Oil
1 Teaspoon Vanilla Extract
1 Cup Banana, Mashed
½ cup Chopped Pecan (optional)
Instructions
Preheat oven t0 350 degrees F and prepare a loaf pan with vegetable spray
In a medium bowl, combine the flour, baking soda, cinnamon, ginger, granulated sugar and salt; set aside
In a large bowl, mash the bananas to measure 1 cup and add in vegetable oil, vanilla extract and eggs; whisk until fully combined
Add the dry ingredients into the bowl of the banana mixture and whisk until smooth
(optional)Fold the chopped pecans into the batter
Pour the banana bread batter into the prepared loaf pan
Bake at 350 degrees for 40-50 minutes or until a toothpick comes out clean
Remove the loaf pan from the oven and allow it to cool completely in the pan
Place the Classic Banana Bread Loaf on a platter and serve!  Enjoy!
Keywords: Classic Banana Bread