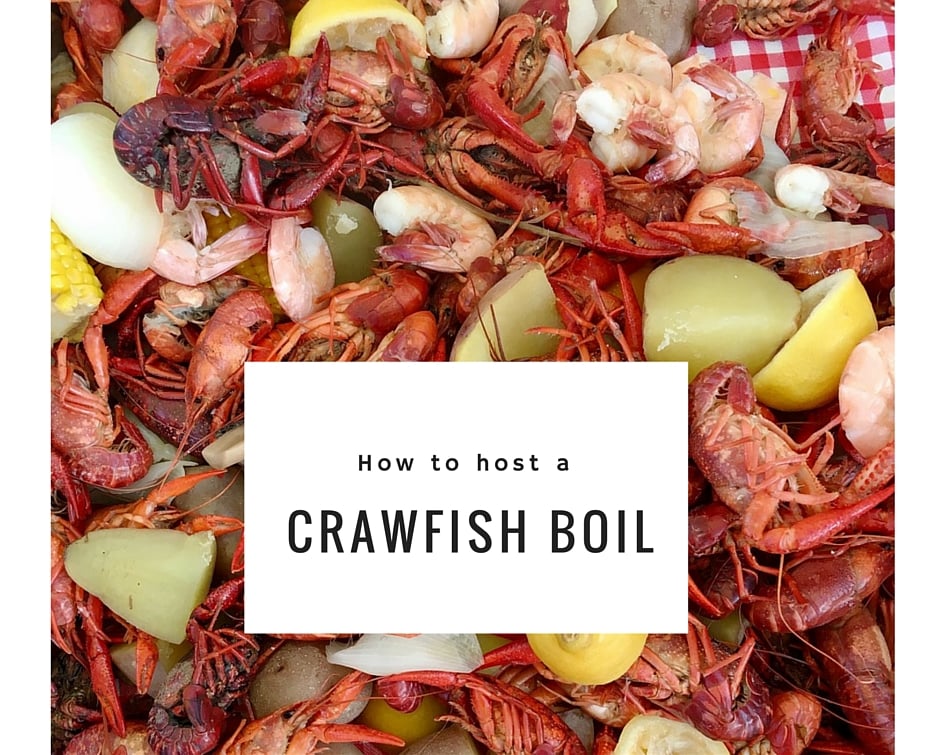 Crawfish season is one of our favorite times of the year. It's time to get our backyards set up to enjoy spring weather and family get-togethers.
April is a month full of birthdays in our family, and it has become a tradition to host a casual backyard crawfish boil to celebrate. It's so relaxing to spend time with the people we love most, eating on paper-lined tables piled with spicy crawfish, shrimp, corn and potatoes and listening to music. There is nothing fancy about this, but it brings everyone around the table for the first time after a busy winter.
Throwing a crawfish boil is easier than you might think. Here are answers to typical questions:
When is crawfish in season?
March-May.
What equipment do I need?
The first step to hosting a crawfish boil for a large group is investing in a large stockpot with lid, basket and burner. If you plan to host a crawfish boil every year or several times in a year, it is worth the purchase. (These stockpots can also be used to fry a turkey.) An 80-quart pot will boil 30 pounds of crawfish.
How many crawfish do I need?
Although there are social crawfish eaters and veteran crawfish eaters, a good rule of thumb is around 2 to 3 pounds of mudbugs per person. Don't worry about leftovers — there are many wonderful recipes you can make with them.
Where do I get crawfish?
Crawfish has to be cooked alive, so ordering from your local seafood market will be your best bet. (We went to Rex's Seafood, rexsseafood.com.) You will typically need to order early in the week and pick them up the morning of your boil. While you are at the seafood market be sure to pick up your crawfish seasoning and liquid crab boil. Don't be afraid to add fresh shrimp and crab legs to the mix.
How much time does it take?
Hosting a crawfish boil is a very social event — lots of talking, cooking and drinking beer. While you are waiting on the crawfish to boil you should enjoy the weather and your friends. It takes about an hour total.
How should I serve it?
This is the fun part! Cover a large table in paper, dump the hot crawfish boil on it, and start eating. Make sure to have the music on, beer on hand and empty bowls for the shells. If anyone is new to a crawfish boil, be sure to teach them the tricks. To finish off the night, serve Bourbon Bread Pudding for dessert. (see recipe below)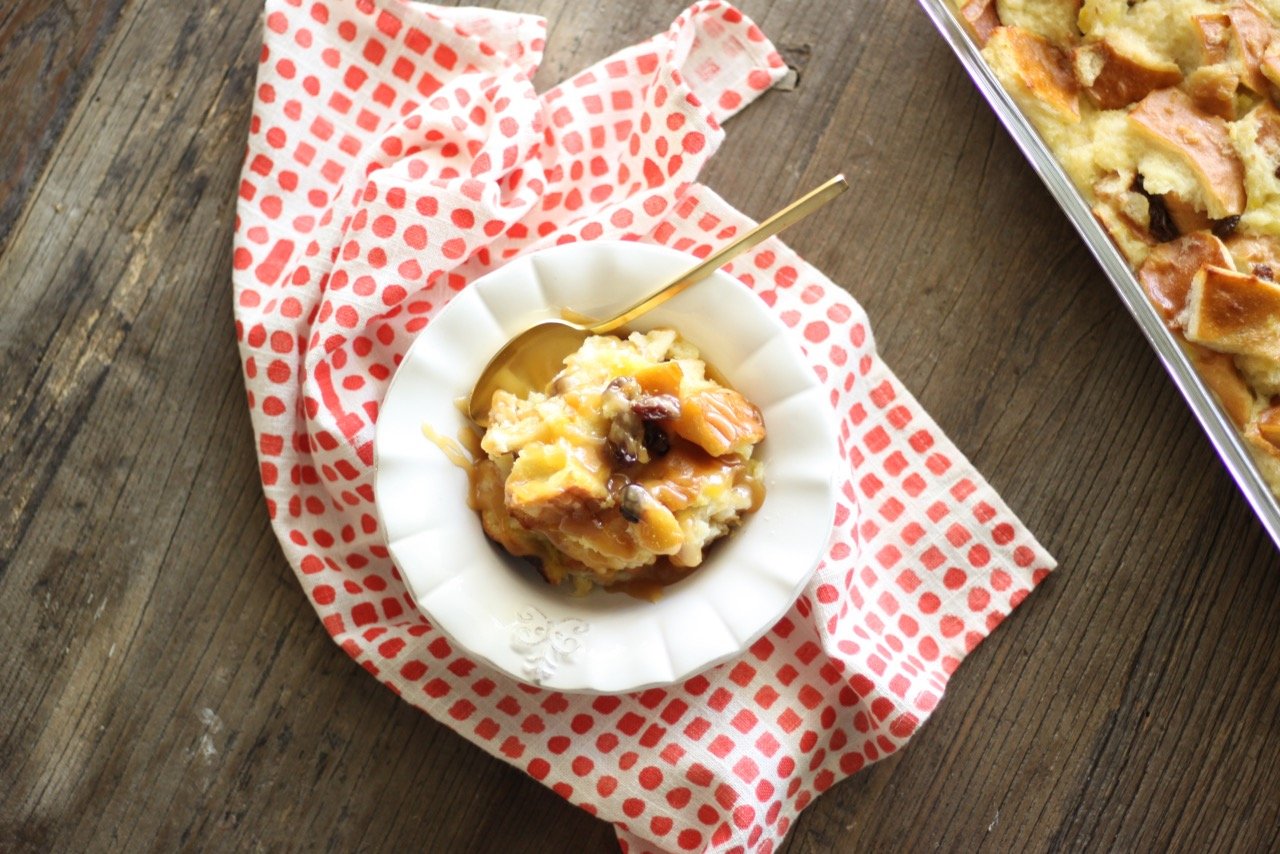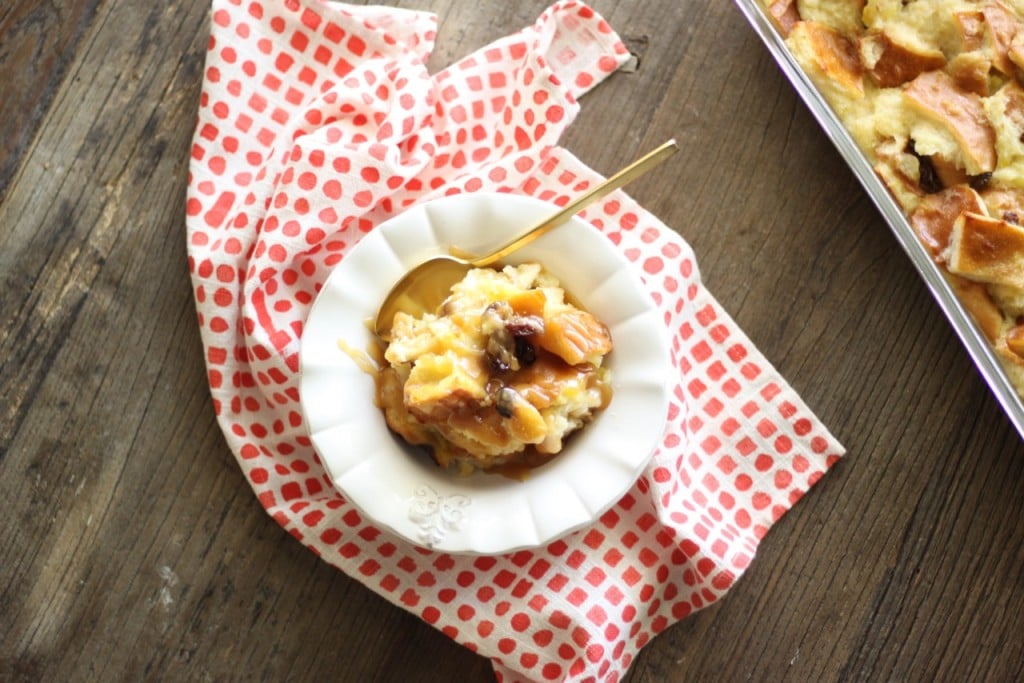 What do I do with leftovers?
If all the crawfish is not consumed, do not throw them away. It will take you a little bit of extra time, but you must clean and remove all the shells in order to save the meat. Refrigerate or freeze the leftover crawfish meat to enjoy later. Some of my favorite crawfish dishes are crawfish mac and cheese, crawfish fritters, crawfish cakes or traditional crawfish étouffée. You will not regret having leftovers
Print
Crawfish Boil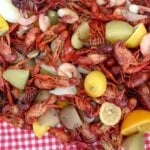 Ingredients
1

(16-ounce) package powdered shrimp and crab boil seasoning

1

(8-ounce) bottle liquid shrimp and crab boil

3

(4-pound) boxes of salt

1

(30-40 pound) sack of live crawfish

8

large lemons, halved

4

large oranges, halved

1

bag small red potatoes

8

large heads garlic, not peeled, tops cut off

6

to

8

onions, cut in half

1

large pack of mushrooms (optional)

1

pack of smoked sausage (optional)

8

ears of corn (frozen)
Instructions
Fill crawfish pot about half full of water and bring to a boil. Add powdered seasoning, liquid shrimp and crab boil, and two boxes of salt to the pot.
In a large washtub, add crawfish, water and half a box of salt to purge the crawfish. After 5 to 10 minutes, empty water, add remaining salt and wash them a second time. Make sure to remove any dead fish, grass or trash from the crawfish at this time. Making sure the crawfish are purged and very clean is essential to ending up with a tasty product in the end.
Once water has come to a rolling boil in the pot, squeeze the juice from the lemons and oranges into the pot and toss in the rind. Add potatoes, garlic, onions, mushrooms and sausage to the pot, and boil for 10 minutes.
Add crawfish to boiling water, cover the pot and bring back to a rolling boil. From the point that the water comes to a rolling boil, boil for no more than about 3 to 5 minutes depending on size of crawfish.
After the crawfish have boiled, turn off burner and add the frozen ears of corn.
Let crawfish soak for about 20 minutes or desired seasoning level. The longer they soak, the more seasoning they absorb. Never do less than 15 minutes or more than 30 minutes.
Enjoy!
Bourbon Bread Pudding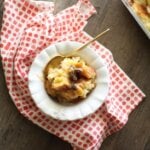 Ingredients
5 cups

French bread, cut into

1

-inch cubes

4 cups

whole milk

4

eggs, lightly beaten

2 cups

sugar

1 teaspoon

vanilla extract

1 teaspoon

cinnamon

1/2 cup

raisins

1 cup

pineapple, crushed
Bourbon Caramel Sauce (see recipe below)
Instructions
Heat oven to 350 F.
Place cubed French bread into a large bowl. Pour milk onto the bread and allow the bread to soak for 5 to 10 minutes.
Whisk eggs, sugar, vanilla extract and cinnamon together in a separate bowl and pour over milk and bread mixture; stir to combine.
Fold in raisins and crushed pineapple until fully combined.
Pour mixture into a 9×13 glass dish and bake for 35-45 minutes or until custard is set.
While the bread pudding is baking, make the Bourbon Caramel Sauce.
Serve bread pudding in a bowl with sauce poured on top.
Notes
Bourbon Caramel Sauce: Combine 1 cup unsalted butter and 2 cups sugar in a saucepan over medium heat. Stir consistently until sugar is dissolved and butter is melted.
Remove the pot from the heat and slowly stir in 1 teaspoon cinnamon, 1 teaspoon vanilla extract and 4 tablespoons bourbon.