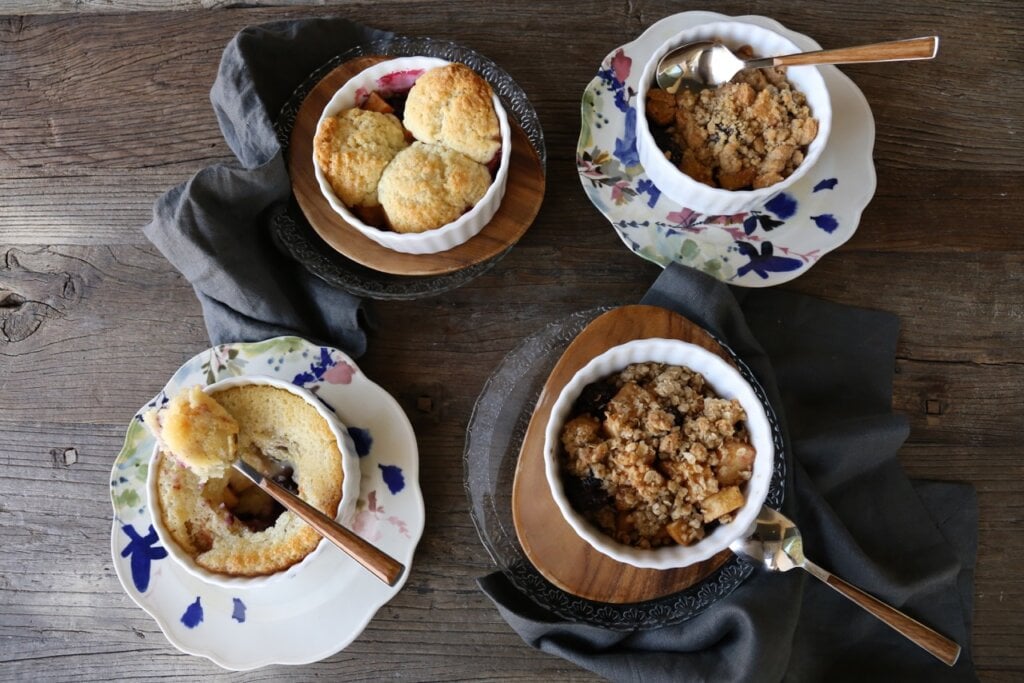 As a lover of desserts, I am always excited to scan a dessert menu and find a warm, baked fruit dessert topped with a buttery, crispy topping and a scoop of ice cream. There is nothing fancy about this, but you can always count on it being delicious.
What most people don't know is that there are a variety of ways to make this classic dessert. What is the difference between a cobbler, a crisp, a Betty and a buckle? Four names with similar ingredients that are used in four different ways.
All four desserts are made with fresh fruit, sugar, butter and flour. The type of crust is what really distinguishes each from the other. The process might vary regionally, but don't worry too much about telling them apart as long as you are enjoying every bite.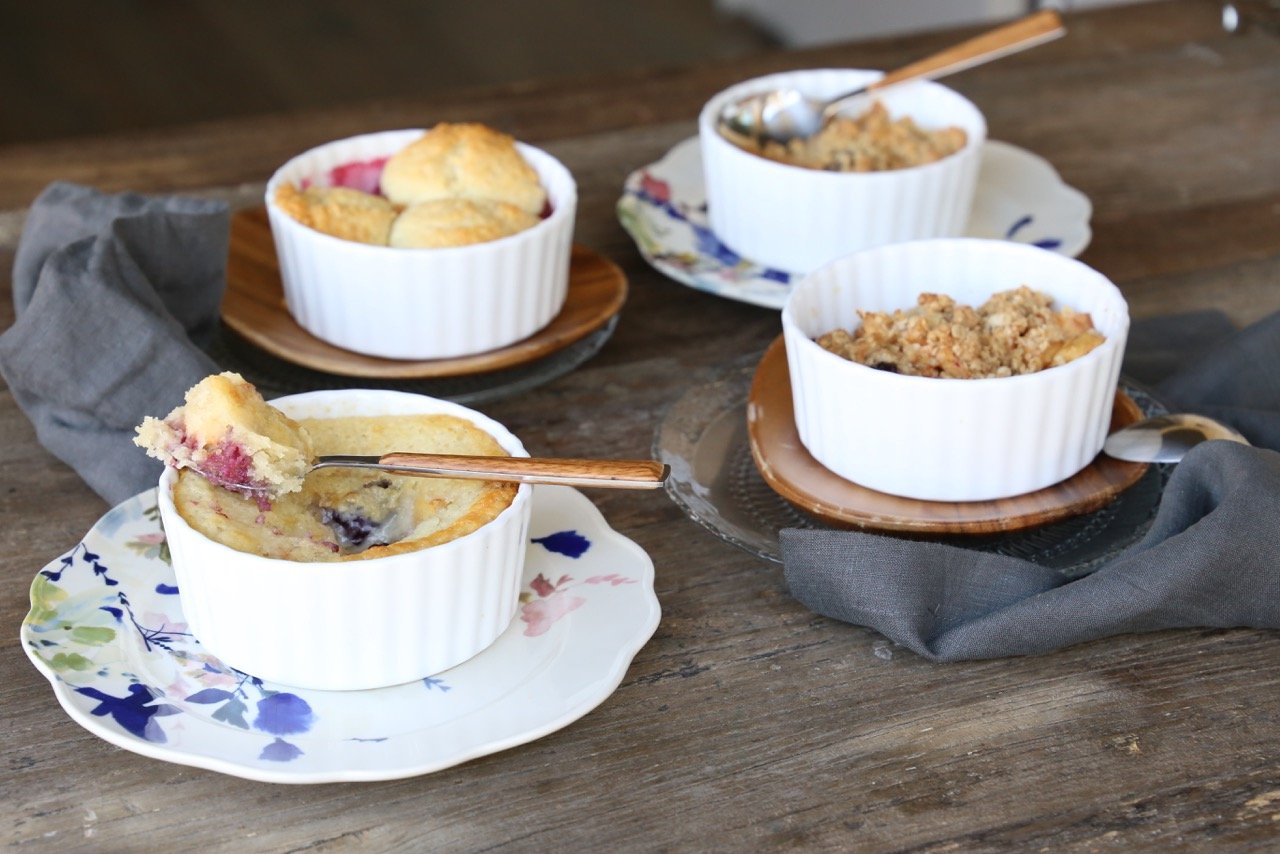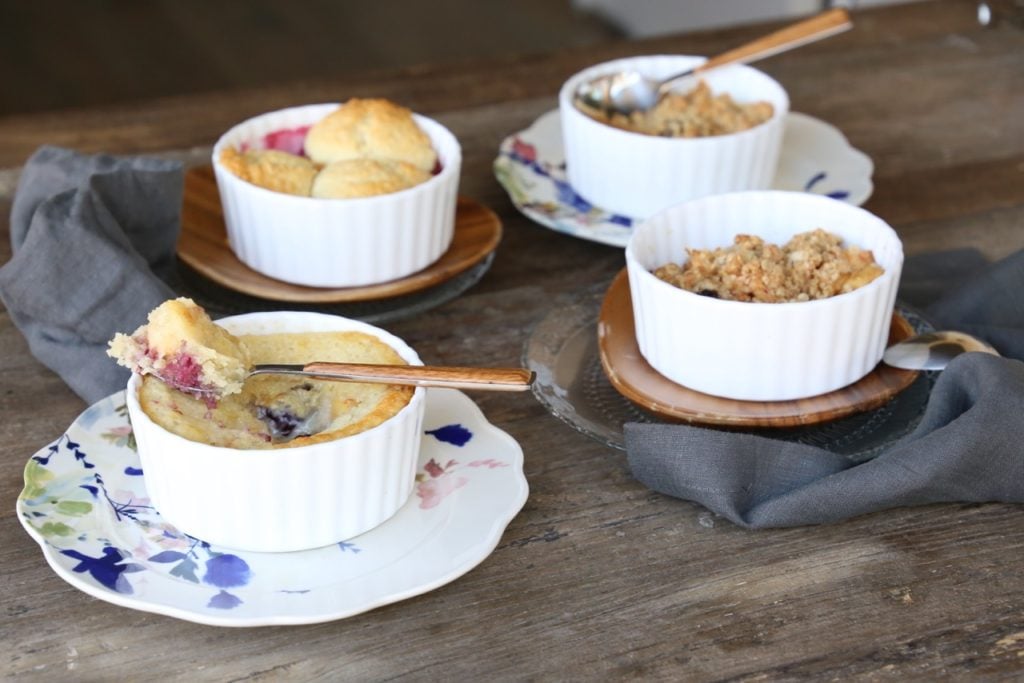 Cobbler
A beautiful and very Southern dessert, a cobbler is known for its rich and flaky biscuit topping. Drop biscuits are the style used for this type of dessert. Once baked, it looks like a cobblestone road, hence the name cobbler.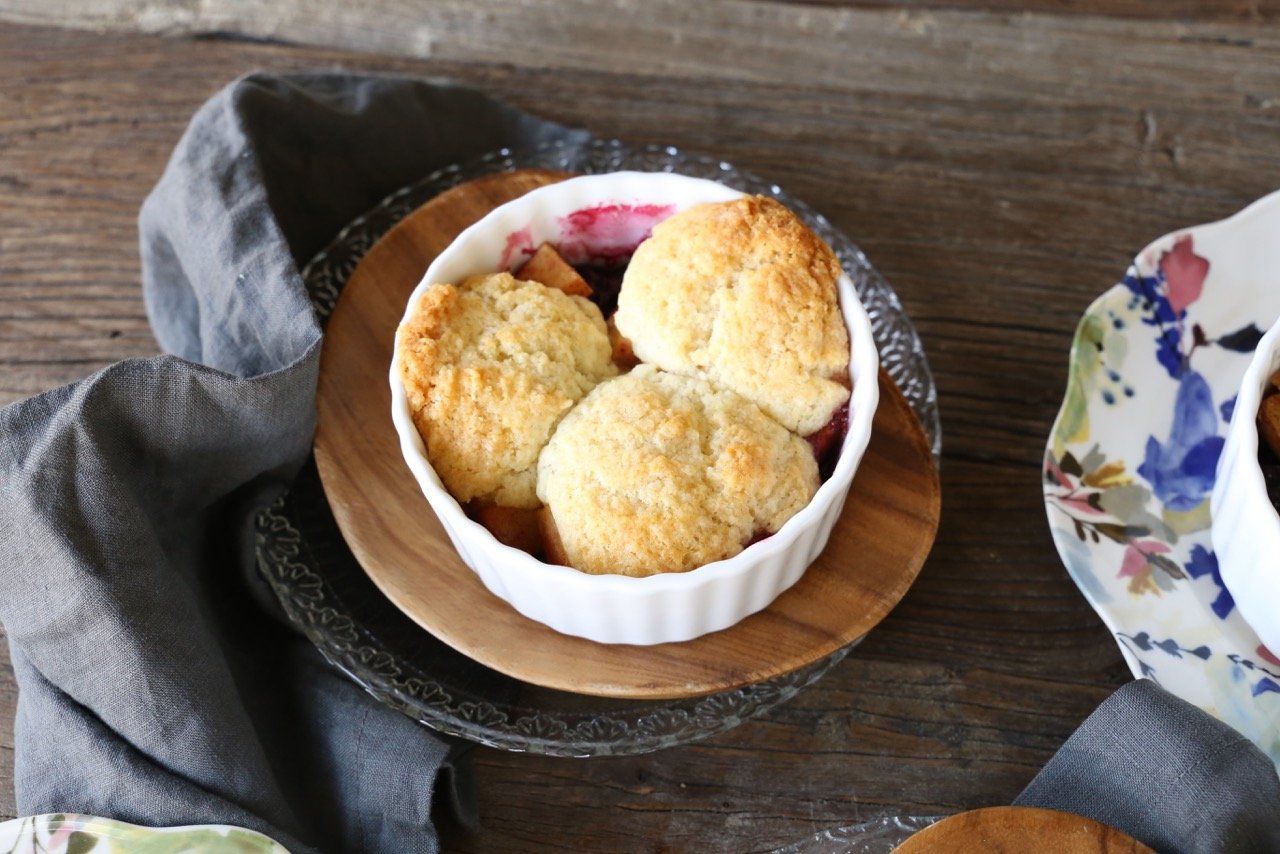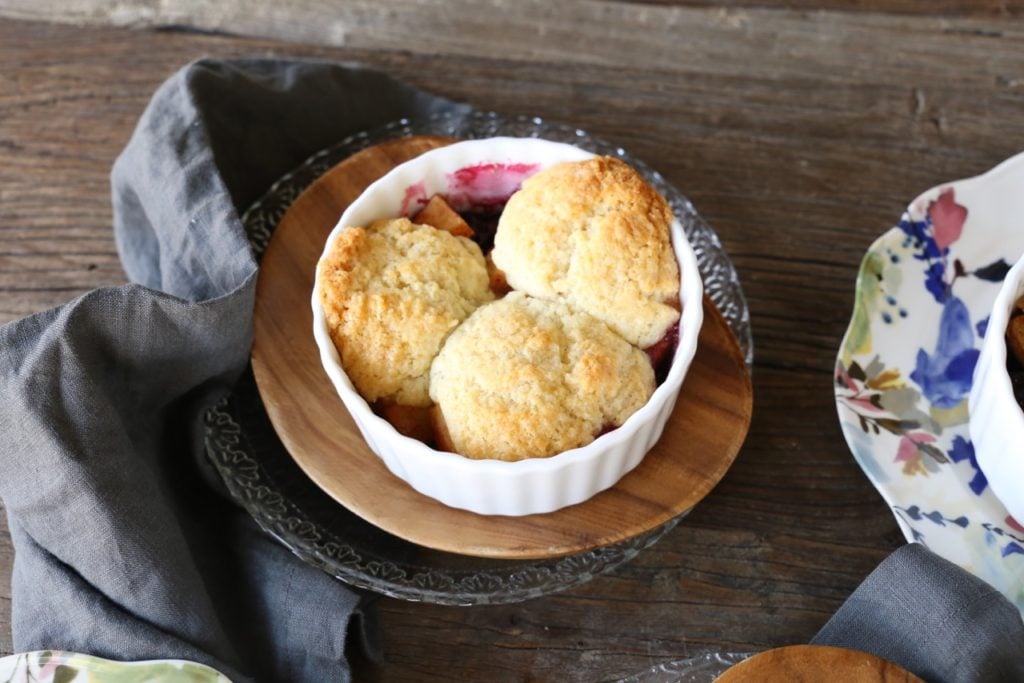 Crisp or Crumble
There is dessert connoisseur controversy over the difference between a crisp and a crumble. This style is made with fresh fruit and a streusel-like topping, baked until the fruit is cooked through and the streusel is golden. A crumble is typically made just like a crisp, with a combination of butter, brown sugar, oats and spices. Some say the crumble has oats and the crisp is made without -- and many say the opposite. There is not a definite answer to this and typically varies from region to region. A crisp gives you a higher ratio of fruit to topping and is simple to throw together in a pinch.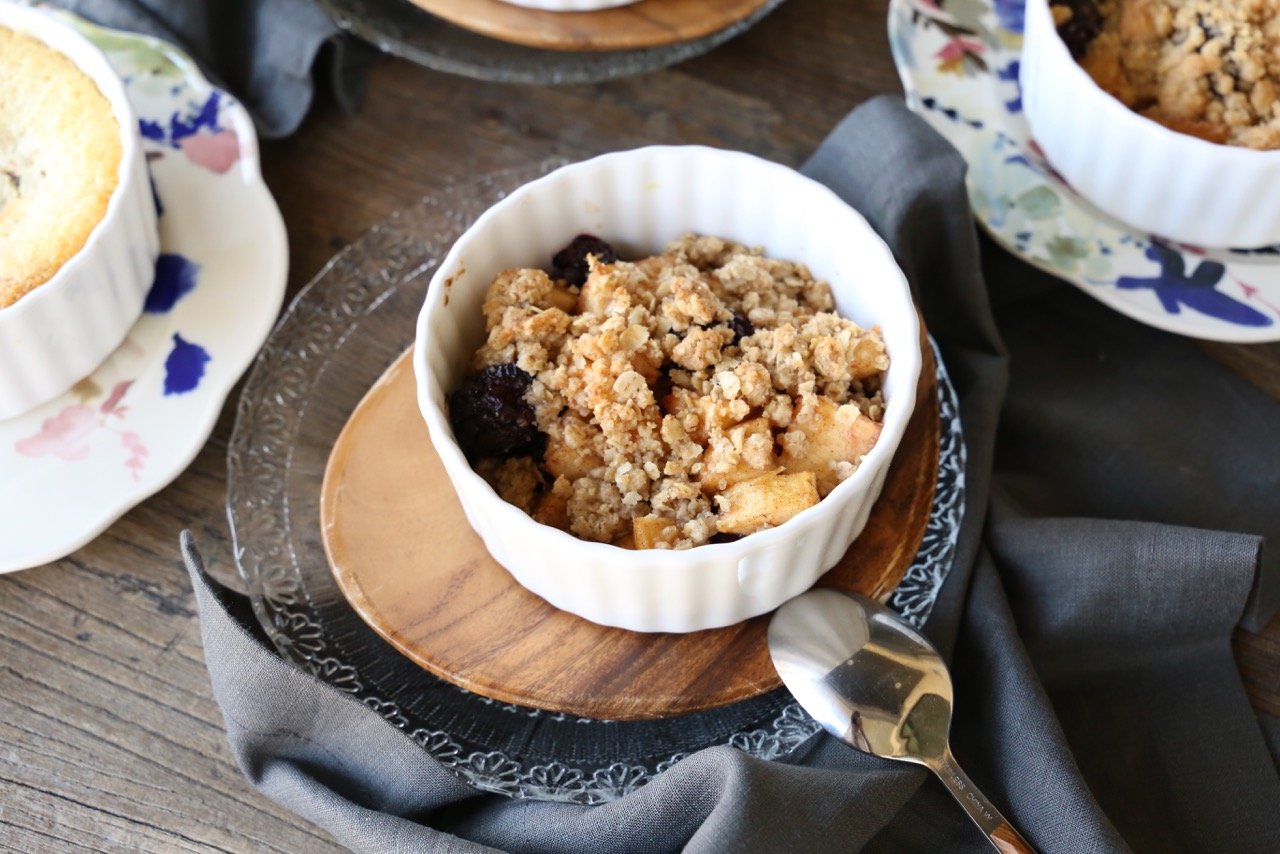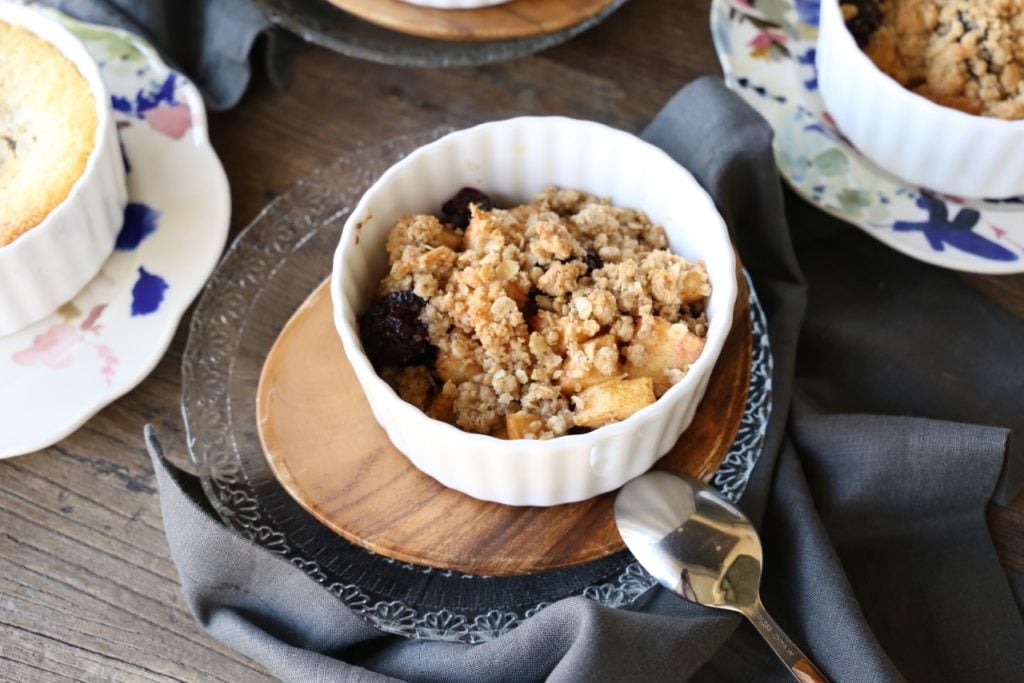 Betty
Less common but scrumptious in every way, the Betty is also known as a Brown Betty. For those of us who love a little extra buttery crunch, the Betty layers a streusel topping underneath and on top of the fruit filling. There is nothing wrong with adding a little more to every bite.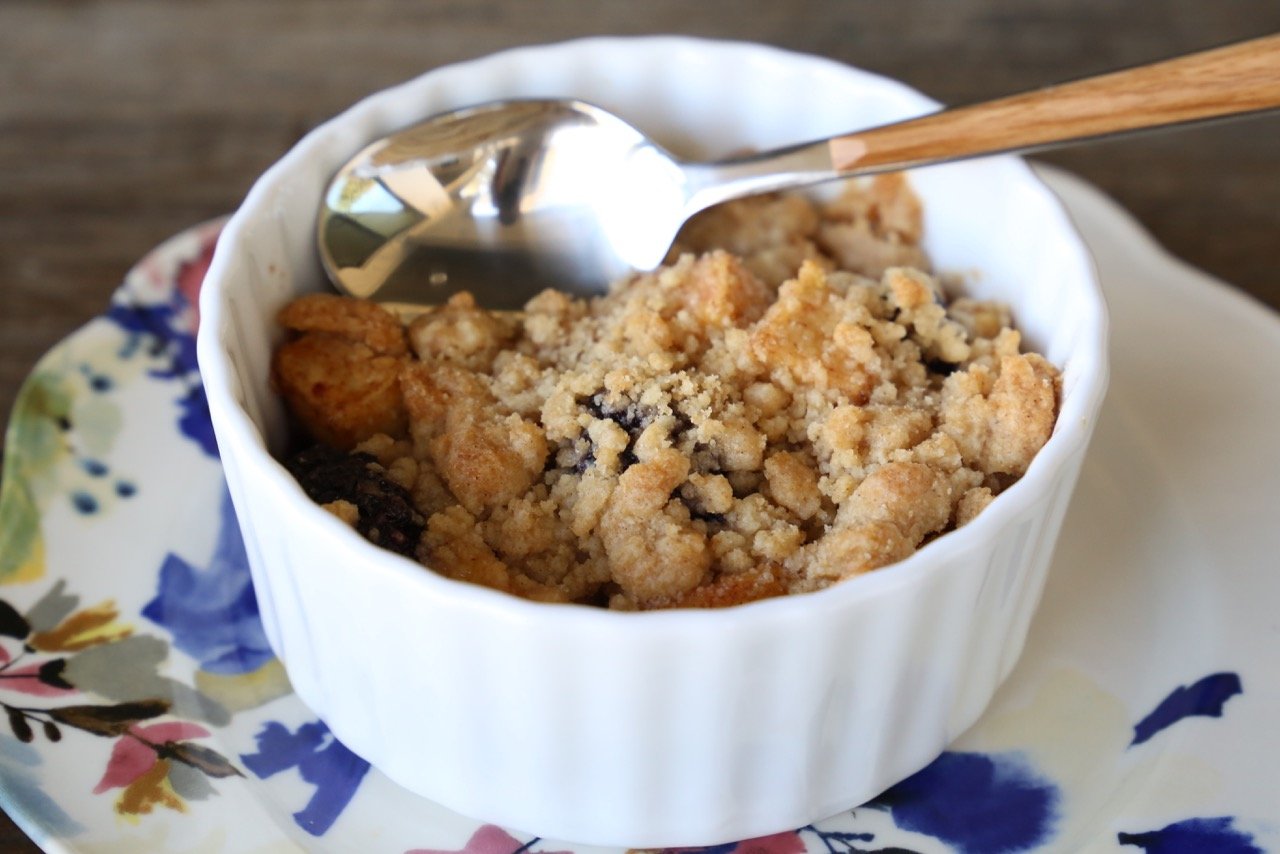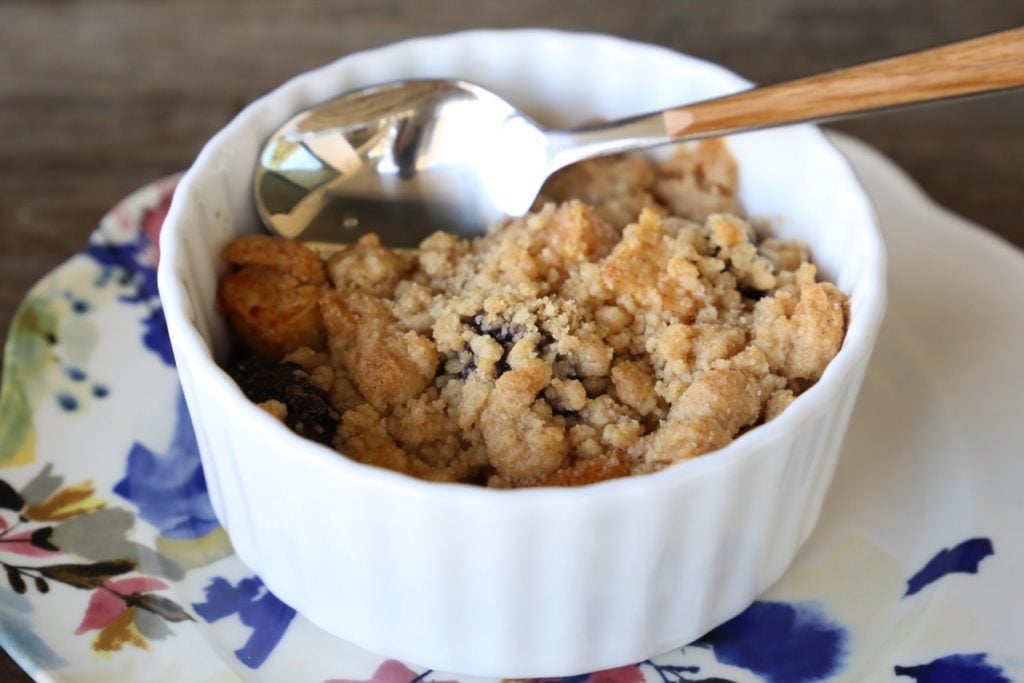 Buckle
Moving a little further away from the crisp, cobbler and Betty, the buckle is more cake-like but made with the same fruit filling. Once the batter is made and poured into the dish, the fruit is placed on top of the batter. While it is baking, the cake "buckles" from the weight of the fruit and causes the cake to slightly sink in the middle. A buckle has a unique flavor of cake and crisp.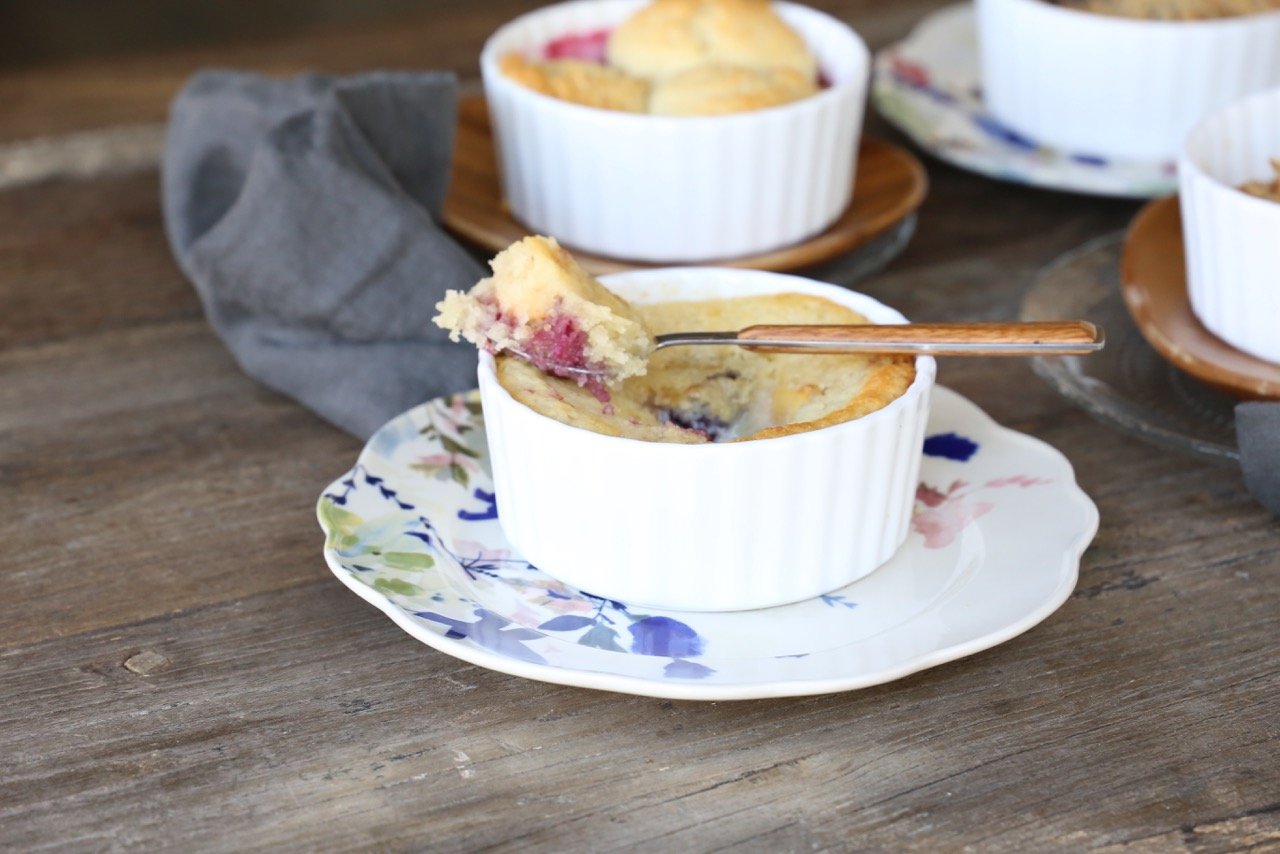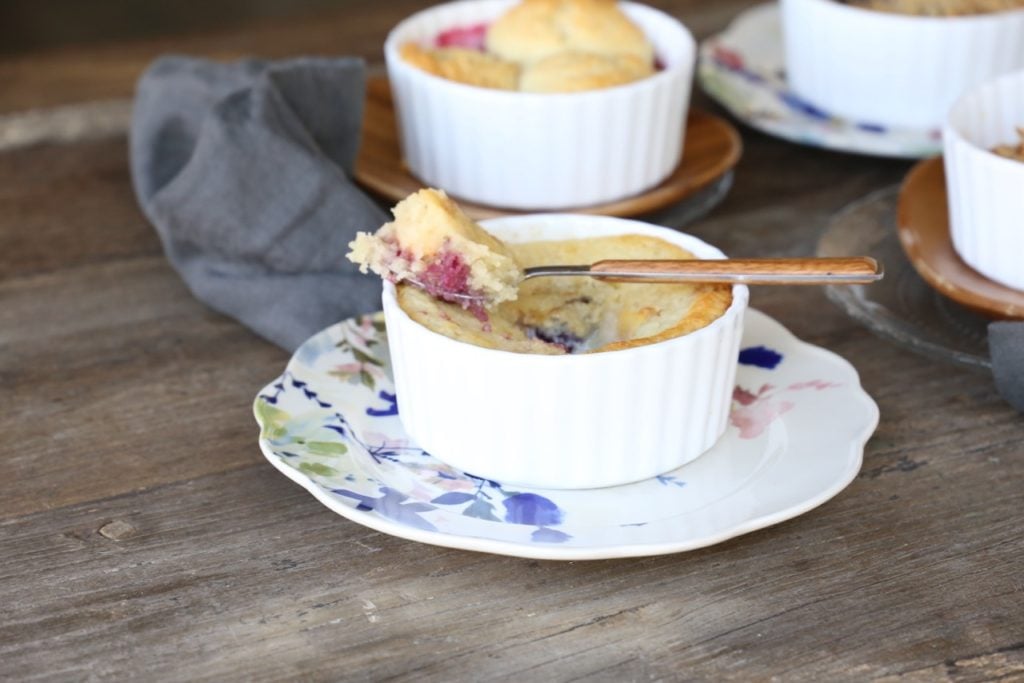 Print
Blackberry Apple Filling
4 Cups

Apples, peeled and diced (honey crisp)

½ Cup

Light Brown Sugar

1 tsp

Cinnamon

1 tsp

Vanilla Extract

1 Tbsp

Lemon Zest

½ tsp

Salt

3 tsp

Cornstarch

2 Cups

Blackberries
Instructions
In a medium bowl combine peeled and diced apples, light brown sugar, cinnamon, vanilla extract, salt, lemon zest and cornstarch
Mix all ingredients until apples are fully coated
Very gently fold the blackberries in to the apple mixture
Divide into 4 large ramekins or 1 9" pie pan
Top with your favorite crisp, cobbler, betty or buckle!
Bake at 350 degrees F (time will vary depending on the topping)
Crisp, Cobbler, Betty + Buckle
Crisp
1 Cup

All Purpose Flour

½ Cup

Light Brown Sugar

1 tsp

Baking Powder

½ tsp

Cinnamon

¼ tsp

Salt

8 Tbsp

Unsalted Butter, Softened
Blackberry and Apple Fruit Filling
Cobbler
1 Cup

All Purpose Flour

1 Tbsp

Granulated Sugar

1 ½ tsp

Baking Powder

½ tsp

Salt

½ Cup

Unsalted Butter, Cubed

½ Cup

Heavy Cream
Blackberry and Apple Fruit Filling
Betty
¾ Cup

Oats

½ Cup

All Purpose Flour

¼ Cup

Brown Sugar

½ tsp

Cinnamon

5 Tbsp

Butter, Melted
Blackberry and Apple Fruit Filling
Buckle
½ Cup

Unsalted Butter

1 ¼ Cup

Granulated Sugar

1 Cup

All Purpose Flour

1 ¼ tsp

Baking Powder

¼ tsp

Salt

1 Cup

Milk
Blackberry and Apple Fruit Filling
Instructions
Crisp
Preheat oven to 350 degrees F and butter ramekins or pie dish
In a medium bowl, combine flour, brown sugar, baking powder, cinnamon and salt
Slowly add in melted butter and crumble together until small pea size dough is created
Top the fruit filling with the crisp topping and bake for 30-35 minutes or until lightly golden
Cobbler
Preheat oven to 350 degrees F and butter ramekins or pie dish
In a medium bowl with paddle attachment, combine flour, sugar, baking powder and salt
Slowly add in cold and cubed butter to the flour mixture to make a grainy texture
Once butter is incorporated, slowly add in heavy cream until fully combined
Scoop cobbler batter on fruit filling leaving 2 inches in between each scoop of dough
Bake for 30-35 minutes or until cobbler topping is lightly golden
Betty
Preheat oven to 350 degrees F and butter ramekins or pie dish
In a medium bowl, combine oats, flour, brown sugar and cinnamon
Stir in melted butter to oat mixture until a crumble topping forms
Layer fruit and oat mixture in individual ramekins or in 1 9" baking dish
Bake for 35-40 minutes or until fruit is cooked through and topping is golden brown
Buckle
Preheat oven to 350 degrees F and butter ramekins or 9" pie dish
Melt butter
Mix together sugar, flour, baking powder, and salt
Whisk milk and melted butter into flour mixture
Pour the batter into a buttered ramekins or pie dish
Top with 2 cups of blackberry and apple filling
Sprinkle with 1 Tbsp of cinnamon sugar*
Bake for 45-50 minutes until golden and fruit is bubbling
*Cinnamon Sugar
1 Tbsp Granulated Sugar + 1 tsp Ground Cinnamon