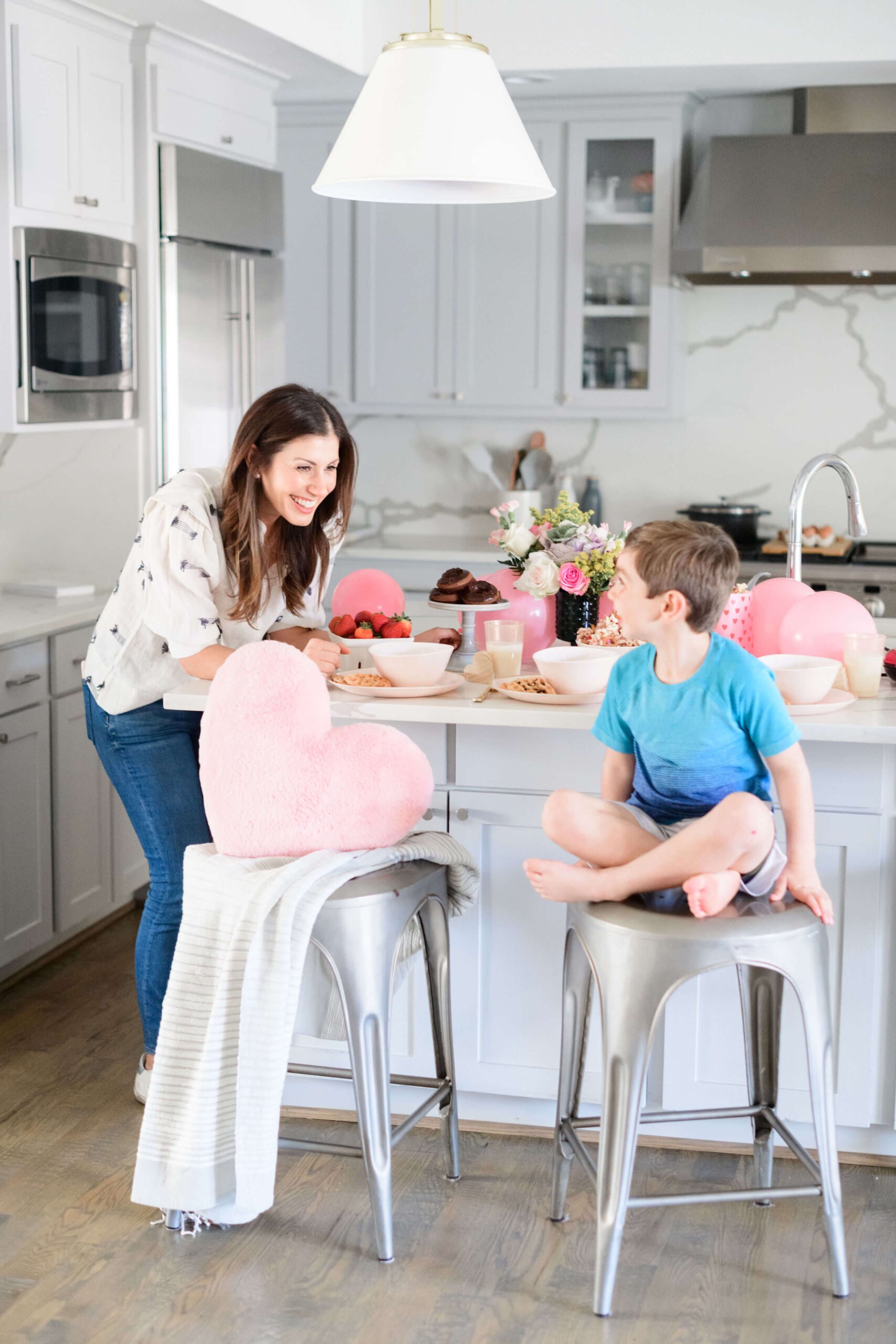 Valentine's is a special day to celebrate with your family.  I am a big proponent for celebrating all the holidays, big or small and I am loving that Valentine's Day is on a Sunday this year.  With so many people staying in or modifying their day to day life a bit, I have created a super fun way to bring your family together for Valentine's Day Brunch at Home with just a few items that will make this day a little extra special.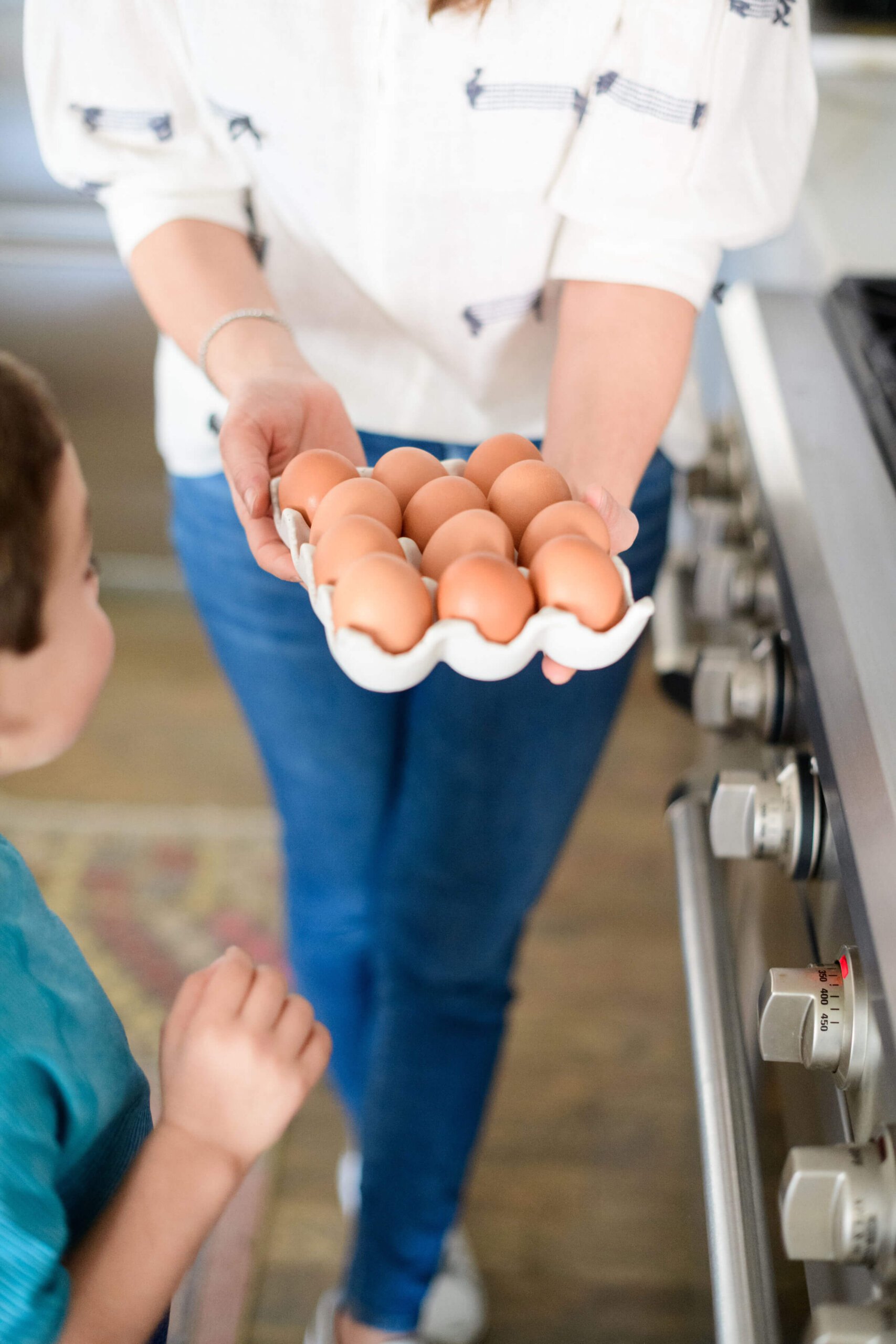 What To Make For A Valentine's Day Party At Home
Valentine's Day Party at Home needs to be simple, easy, festive and fun and why not start the day with a breakfast full of pink, red and hearts.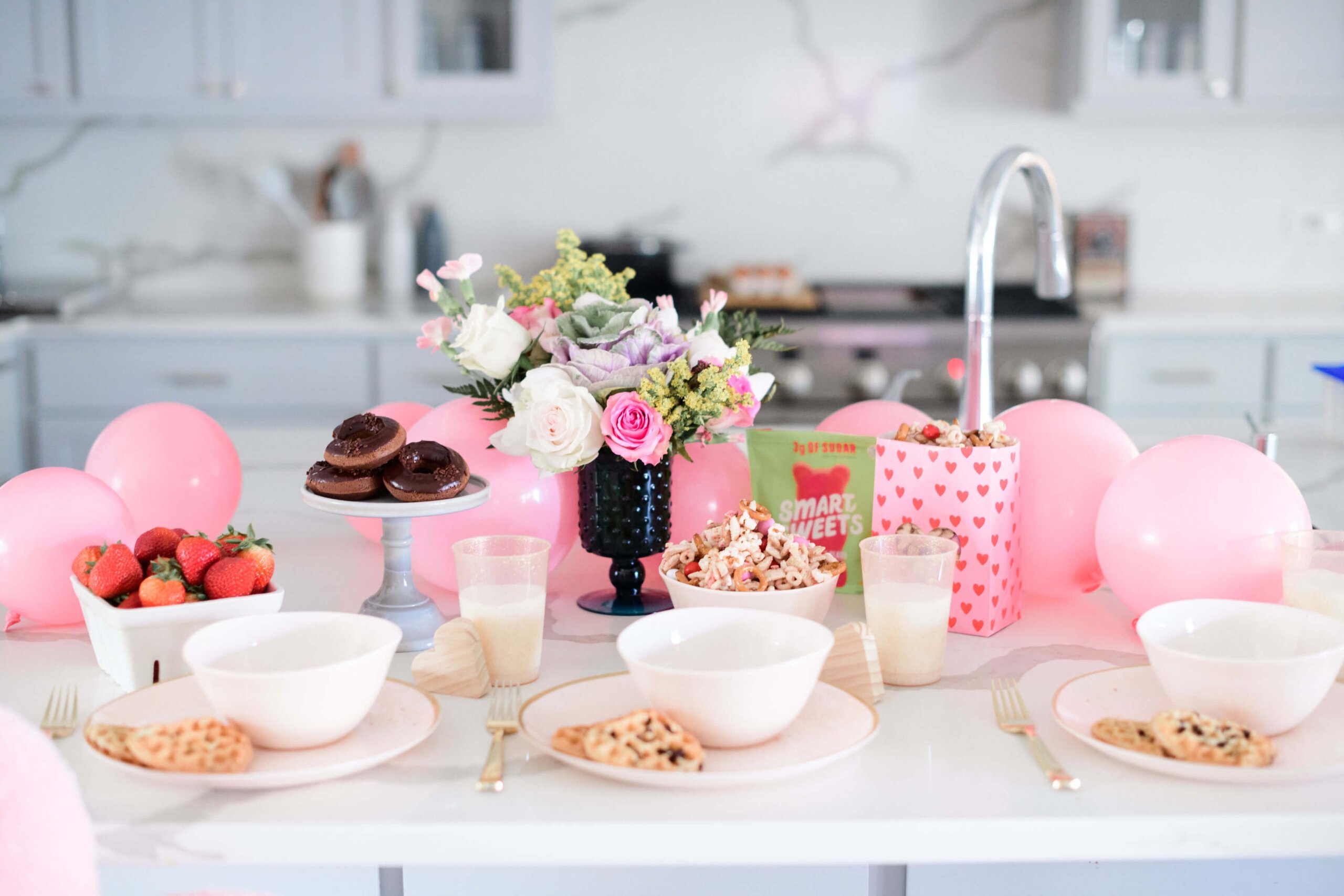 Valentine's Day Strawberry Snack Mix-Starting off with something salty and sweet, this snack mix is made with chex cereal, cheerios, popcorn, pretzels, freeze dried strawberries and white chocolate.  This can be easily made gluten free by subbing regular pretzels for gluten free pretzels!  Grab the recipe to make this today!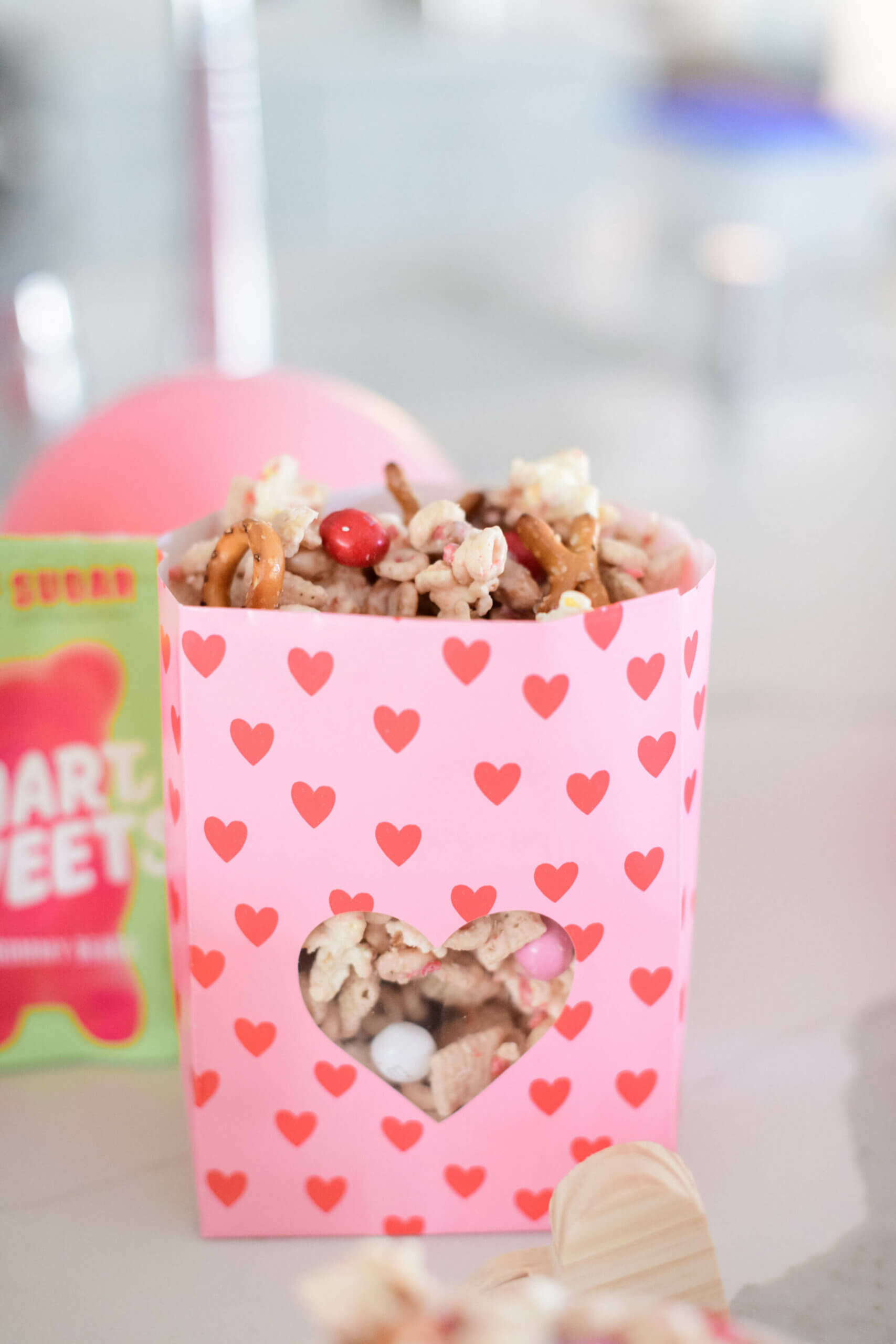 Heart Chocolate Chips Waffles-We make heart shape waffles all year round using our heart shaped waffle maker, but even more reason to make them on Valentine's Day and with chocolate chips.  Our family has discovered a love for Kodiak Cake Pancake and Waffle Mix.  These are so tasty and they are loaded with protein.  I don't ever mind my kids starting their day with pancakes and waffles if it is made with Kodiak Cakes (and they have a GF option).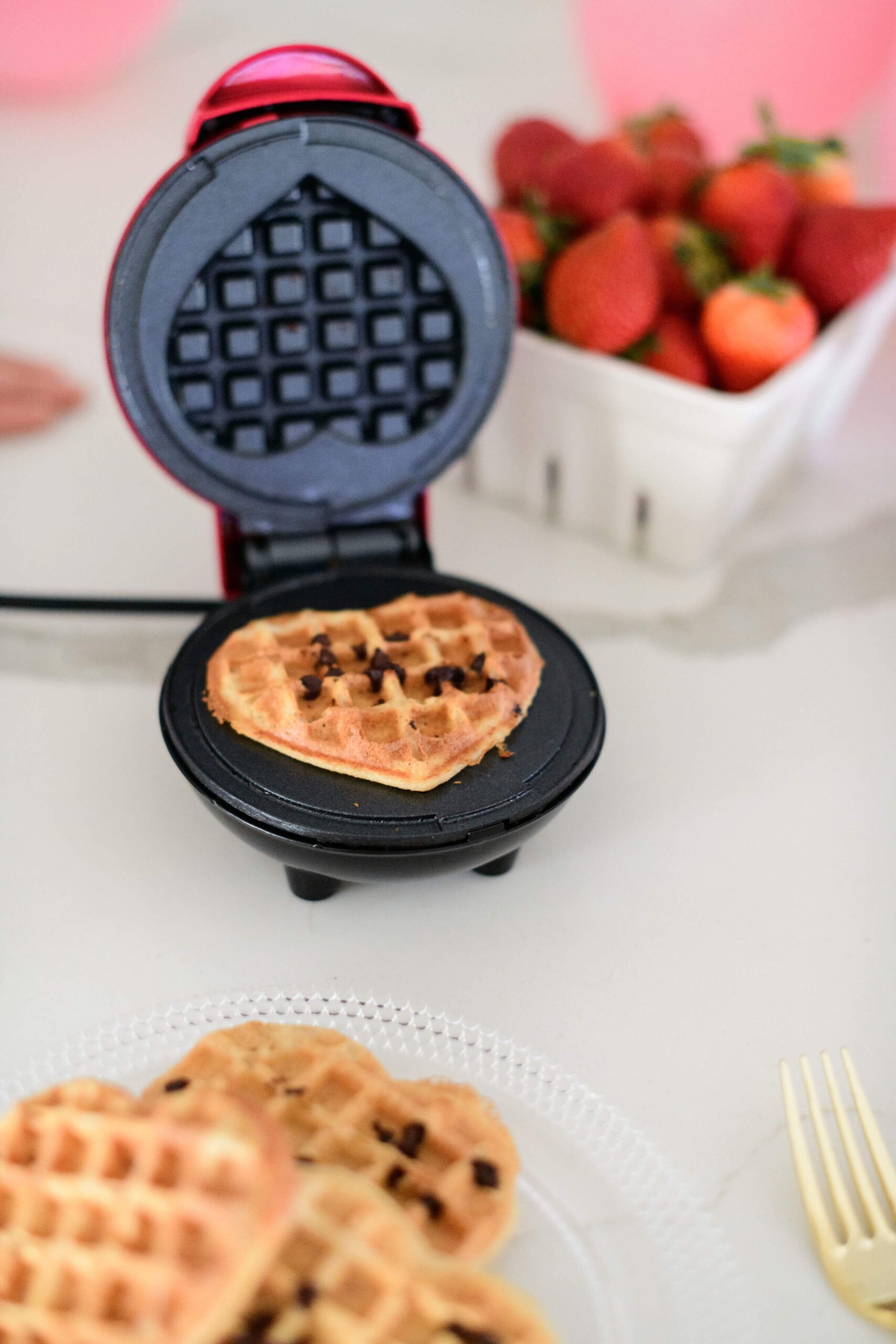 Egg in a Heart Hole- This a festive and delicious way to serve eggs and toast.  This is made by toasting a piece of bread, using a heart shape cookie cutter, cut a heart out of the toast and cook an over easy egg in the middle.  Use the toasted cut out heart to scoop up the juice from the yolk…you will be in love!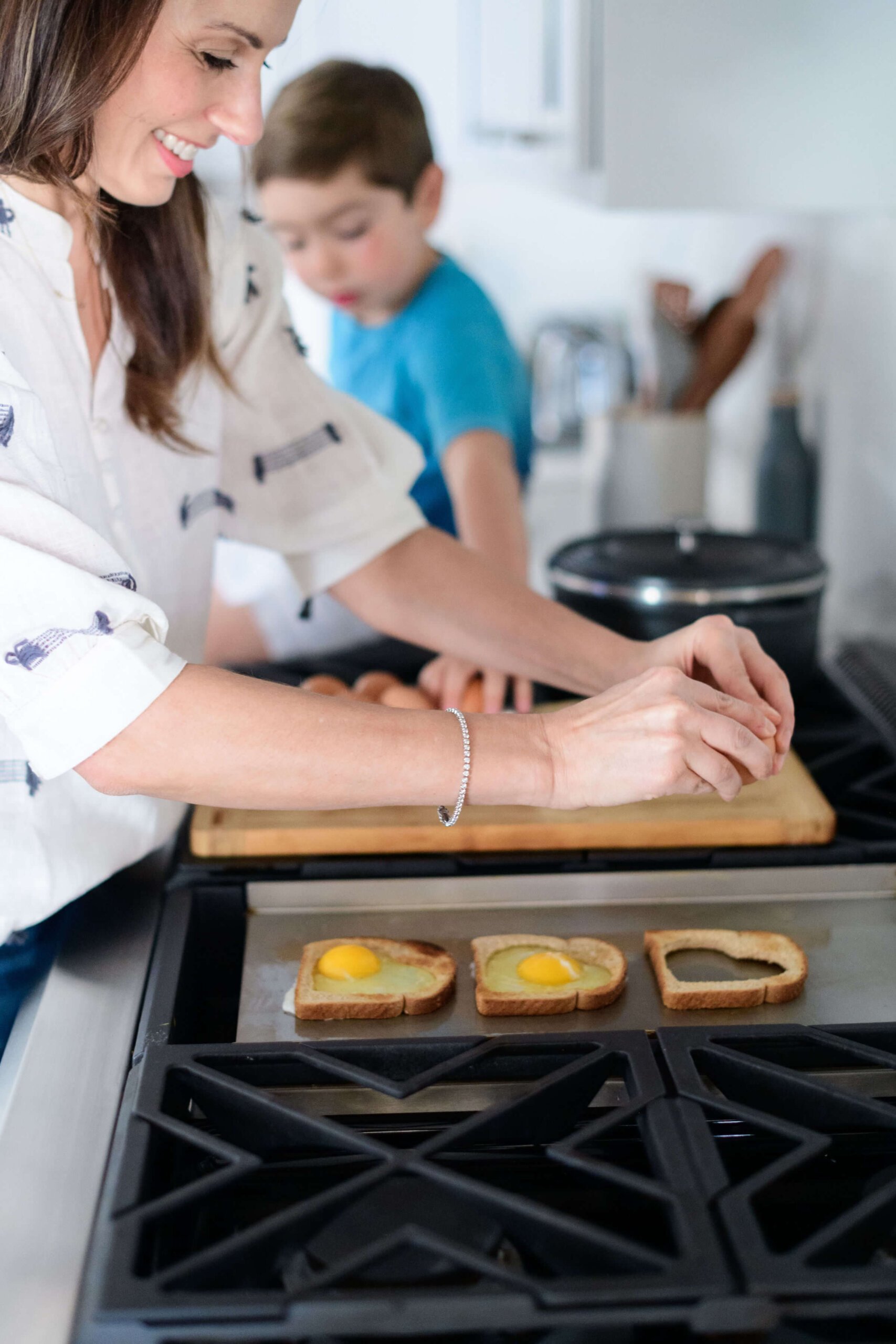 Baked Chocolate Donuts-Rich, decadent and loaded with chocolate for a special heart day breakfast.  These chocolate donuts are baked, not fried, dipped in a chocolate ganache glaze and a perfect addition to your decorated table.  Recipe Linked Here!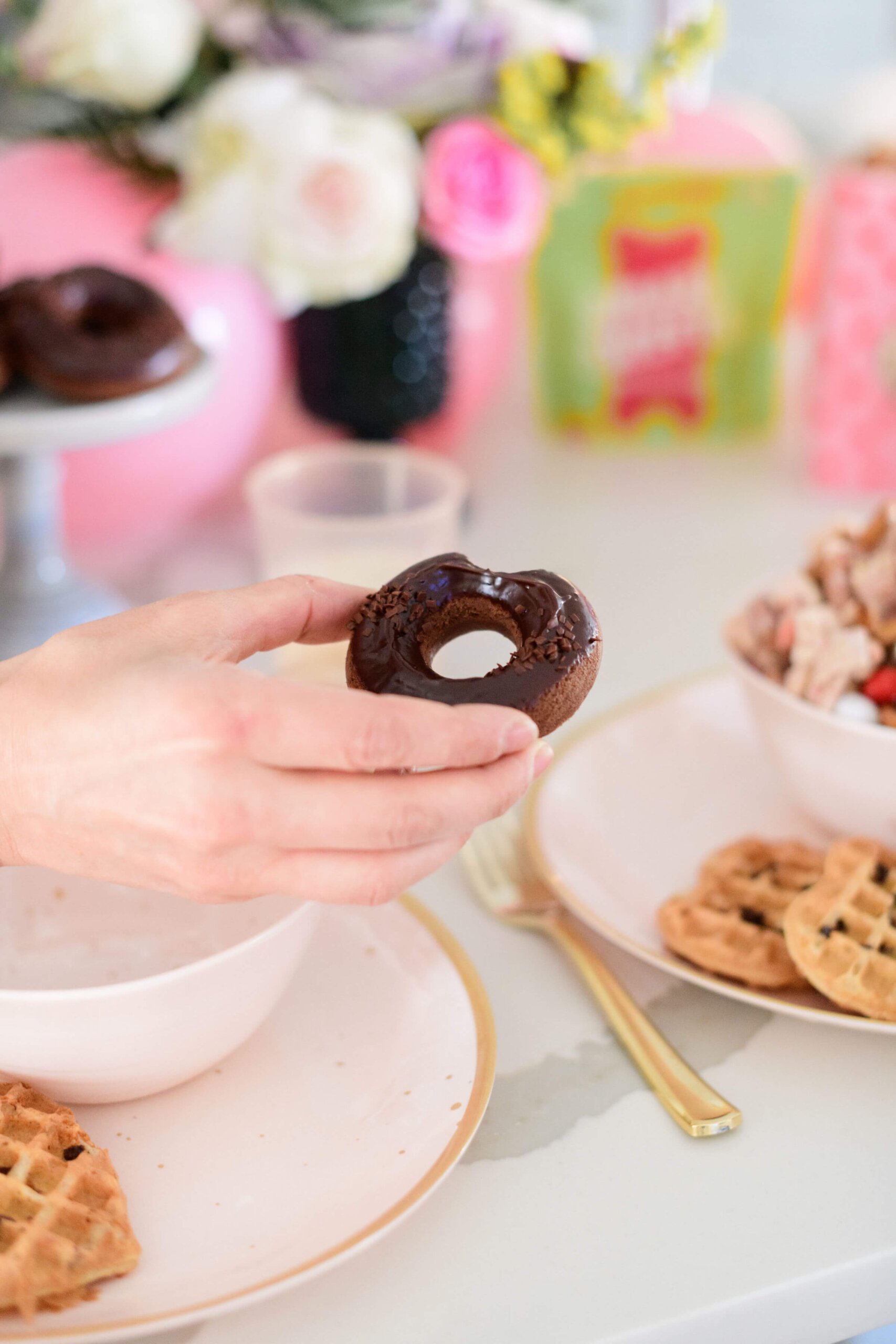 Photos by Audrie Dollins 
Shop All My Must Have Valentine's Day Decoration and Table Goods

Lots of Love,