It is apple season and there is so many things to be made, but first on my list…Vanilla Bean Apple Butter! Apple butter is a must have pantry item because it creamy, fruity and full of spices that can spread over toast, bagels, or mixed into your favorite yogurt parfait.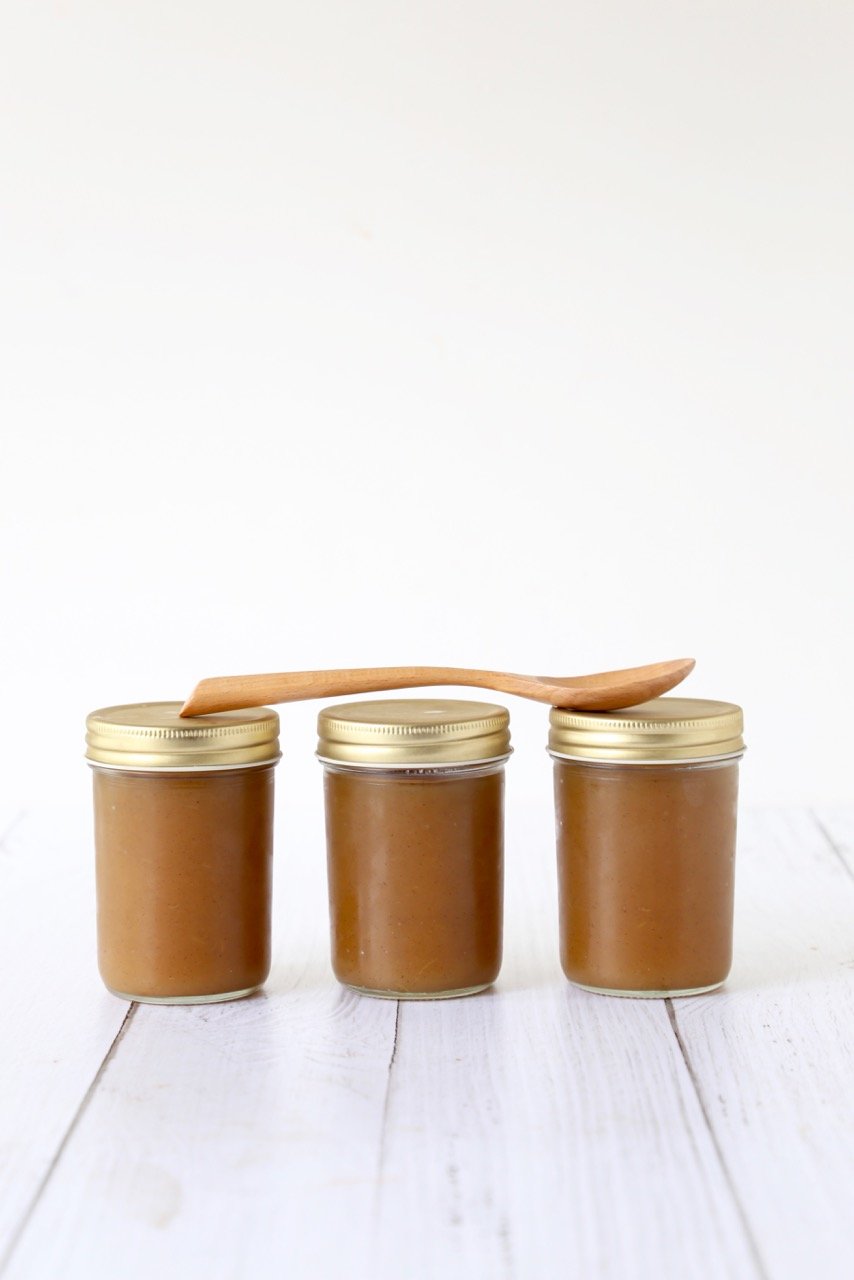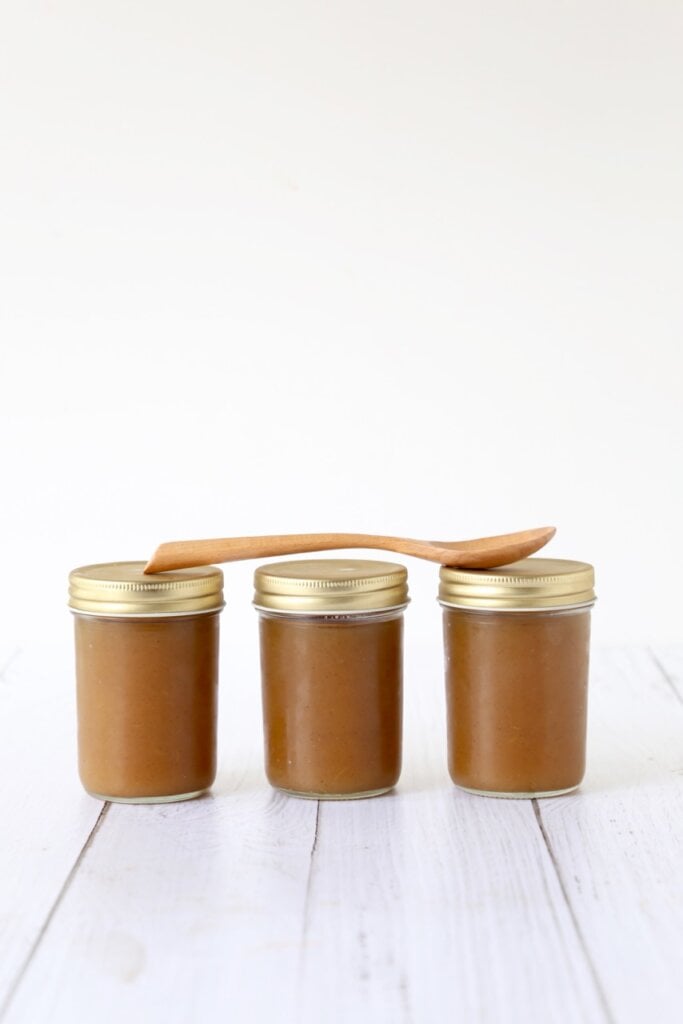 Vanilla Bean Apple Butter is going to take you straight into fall, grab a bag of your favorite apples (I love honey crisp) and let's get started. Although this is not a super quick recipe, the wait is definitely worth it and the smell in your house will be amazing.
The process of Vanilla Bean Apple Butter starts very similar to a classic apple sauce, the difference is the cooking time. Starting with your apples diced, apple cider and vanilla bean, this will boil until the apples are soft and can easily be mashed. At this point you will add them to your blender and you will have the consistency of apple sauce. Return the apple sauce to the pan, add in honey and all of your spices to simmer for 1-2 hours. While the apples are simmering you will start to see the sauce start to thicken and become a more caramelized color and super smooth and creamy. This is when you know the Apple Butter is finished. If you want to properly jar your apple butter, follow this link (great site to learn all about canning)!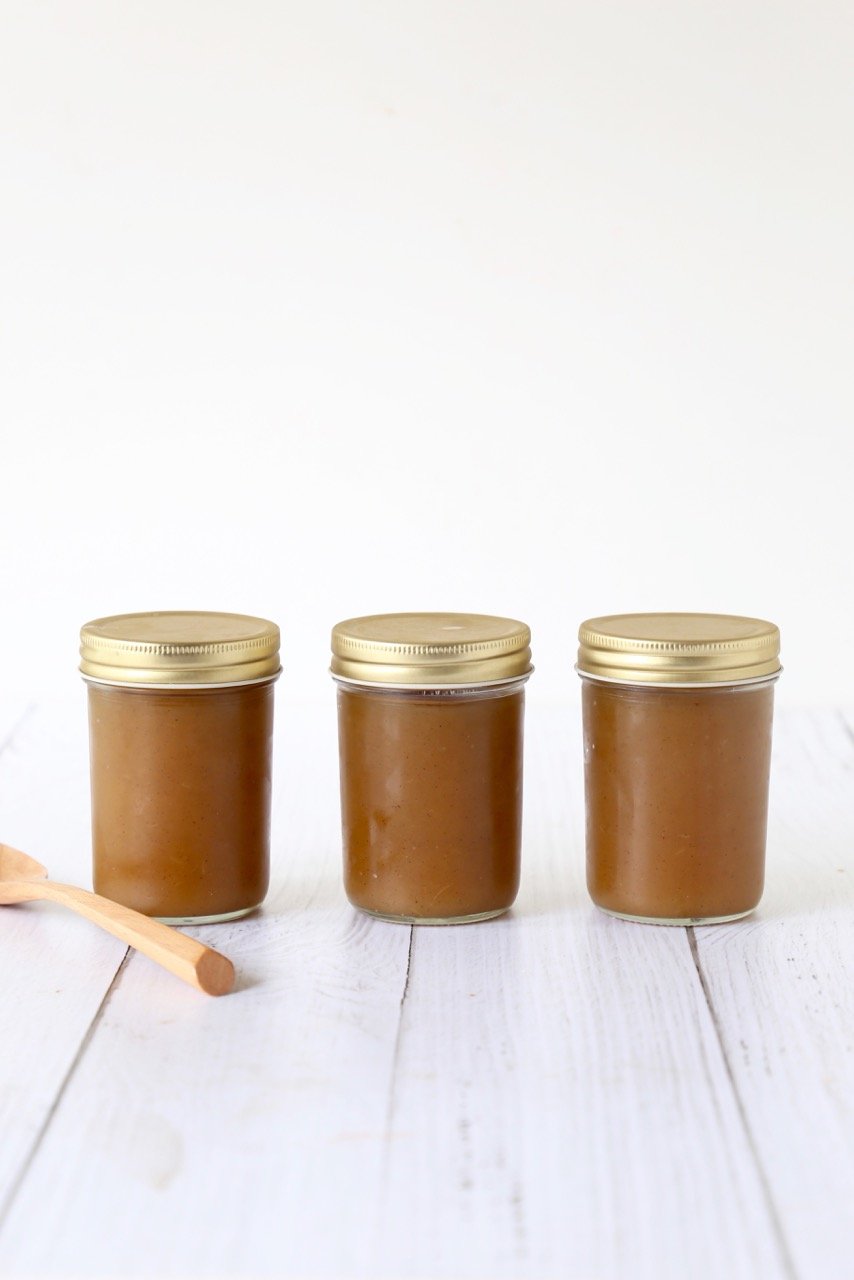 Vanilla Bean Apple Butter
3

lbs apples, peeled and diced

3 cups

apple cider

1

vanilla bean

1 cup

honey

1 tsp

cinnamon

¼ tsp

ginger

¼ tsp

cloves
Instructions
Peel and dice apples and put in pot with apple cider and vanilla bean
let the apples boil and soften for 30-40 minutes
blend apple and cider in blender until smooth and strain
put all ingredients back into pot and with honey and spices
lower heat to medium and let cook for 1-2 hours
consistency will be very thick and smooth
put into jars and follow canning instructions from website above
Notes
optional flavors
replace honey with maple syrup
replace vanilla bean with rosemary sprigs