The amber color, creamy texture and rich flavor is what makes Homemade Caramel Sauce the best topping, filling or dip.  There are so many ways to enjoy caramel sauce and there is nothing better than homemade!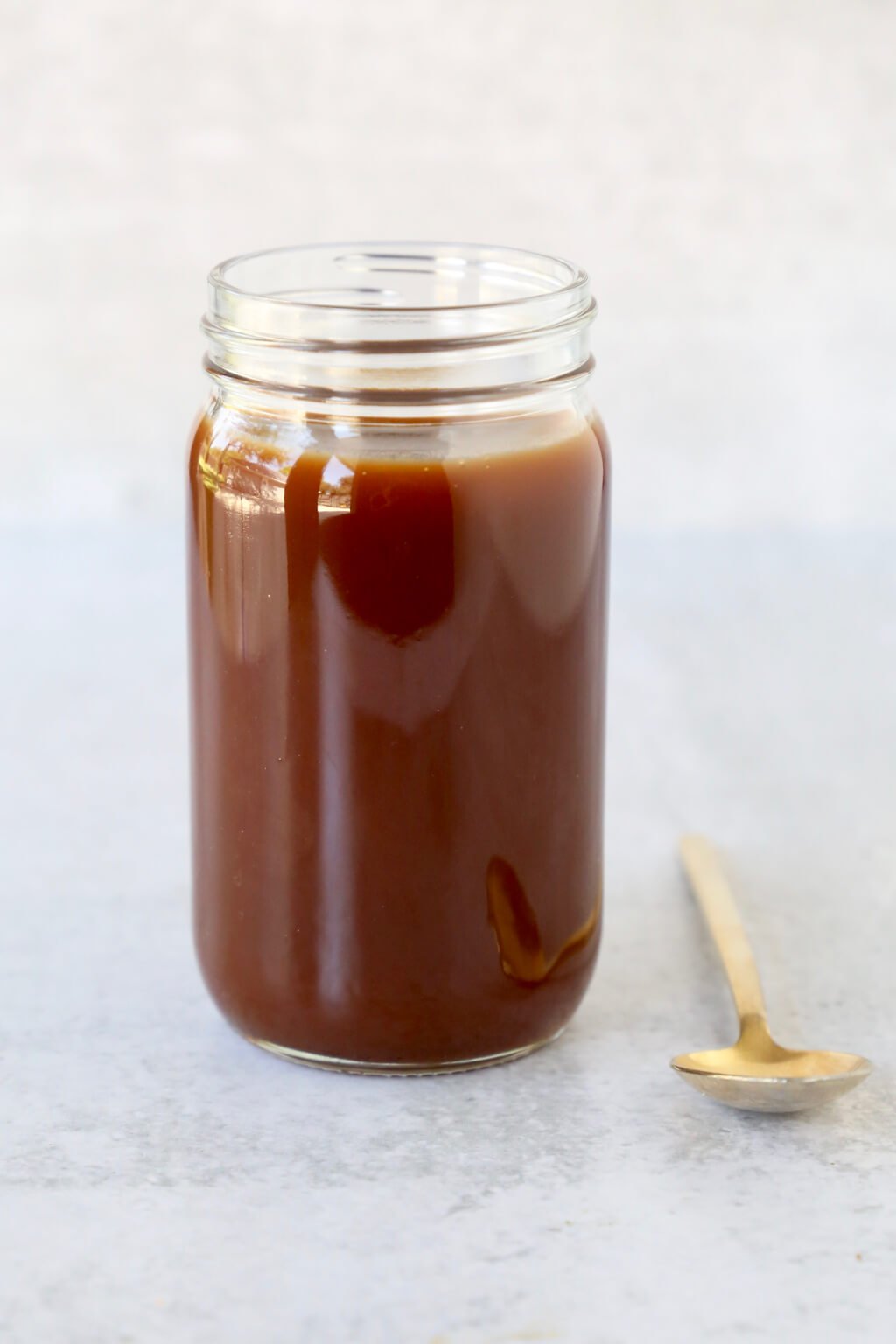 If there is one thing we all need in life, it is Homemade Caramel Sauce.  This recipe has been part of my recipe book for a very long time and has made its way into many desserts, but it really deserves the spotlight.  It is very simple to make, no candy thermometer required and can be stored in your refrigerator for several weeks to be sure you always have it on hand.  Homemade Caramel Sauce makes the most decadent filling in a cake, tart or pie, can be used for dipping apples or drizzled over ice cream.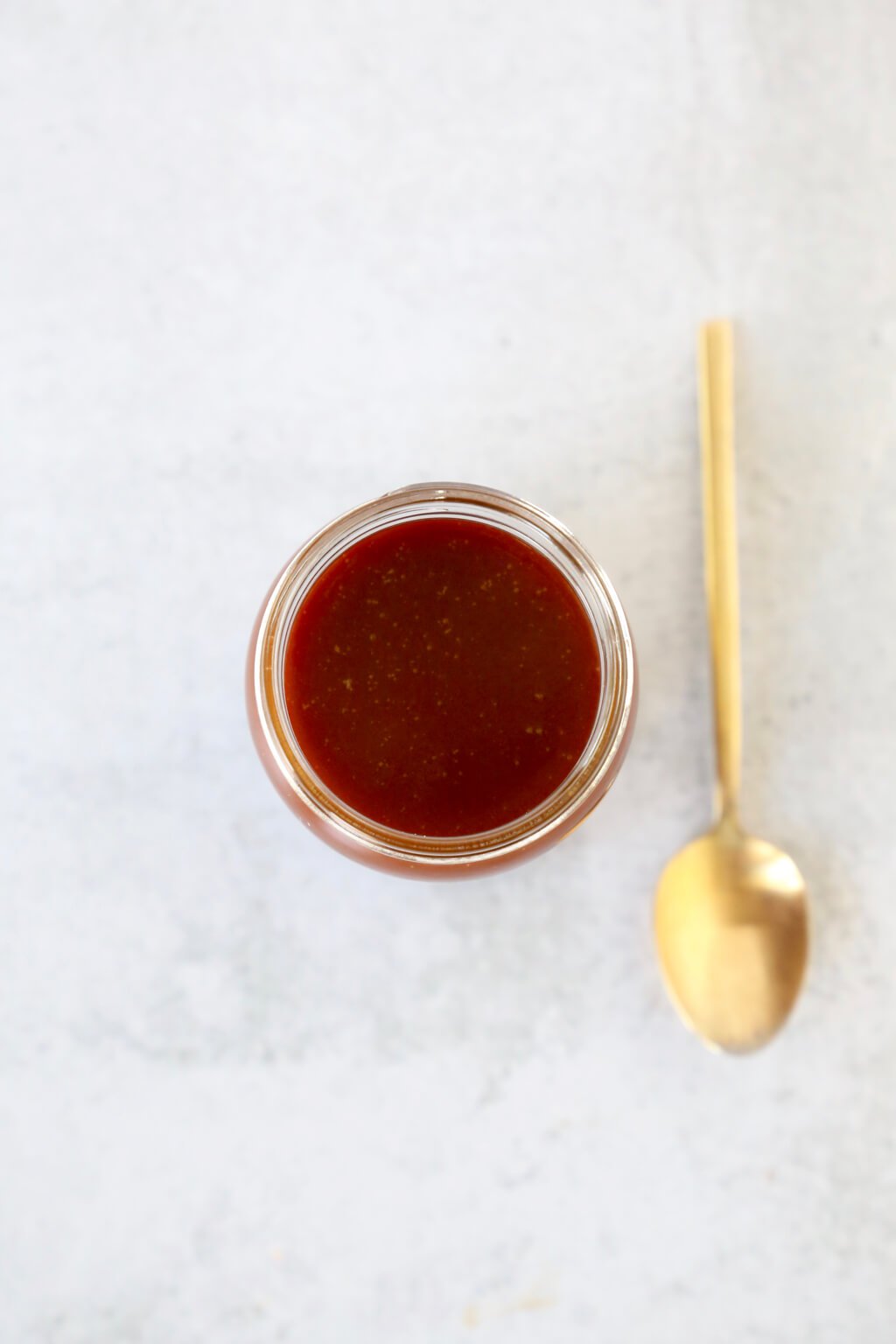 How To Make Homemade Caramel Sauce
An easy recipe that will impress your family and friends, Homemade Caramel Sauce is made in one pot  and requires no candy thermometer.  Granulated sugar, water and corn syrup are the first three ingredients that are boiled down to create an amber color caramel.  Remove the pan from the stove and add in the butter and heavy cream to create a creamy and thick sauce.  Once the caramel sauce cools, it will thicken and be easy to spread or drizzle.
How To Use and Gift Homemade Caramel Sauce 
There are so many fun ways to enjoy caramel sauce, but one of the best is to create a caramel dipped apple board.  Choose a variety of apples, sprinkle some assorted nuts and small jars of caramel sauce and you have the perfect dessert for kids and adults.  Chocolate Caramel Tart, made with a shortbread crust and layered with caramel sauce and chocolate ganache, layered between your favorite chocolate cake, sandwiched in french macarons or  simply drizzled over a rich vanilla bean ice cream, there is no way to go wrong when adding caramel sauce to your menu.  There are so many ways to use Homemade Caramel Sauce in your own kitchen or it makes the perfect gift.  With the holidays rolling in, small jars of caramel sauce would make a great hostess gift or a quick front porch gift drop.
Homemade Caramel Sauce Recipe Tips
Keep the stove temperature on medium to allow the sugar, water and corn syrup to dissolve and not boil to fast and burn
The shade of amber will determine how rich the caramel will be.  The lighter the color, the caramel tends to be a little sweeter and the darker the caramel, the rich flavors come through.
Remove the saucepan from the stove before you add the butter and cream to be sure that it doesn't continue to boil
Pour the hot caramel sauce in a glass jar and allow it to cool completely before closing the lid and storing in the refrigerator
Once the caramel sauce has been stored in the refrigerator, you will need to warm the sauce in the microwave to make it easy to spread or drizzle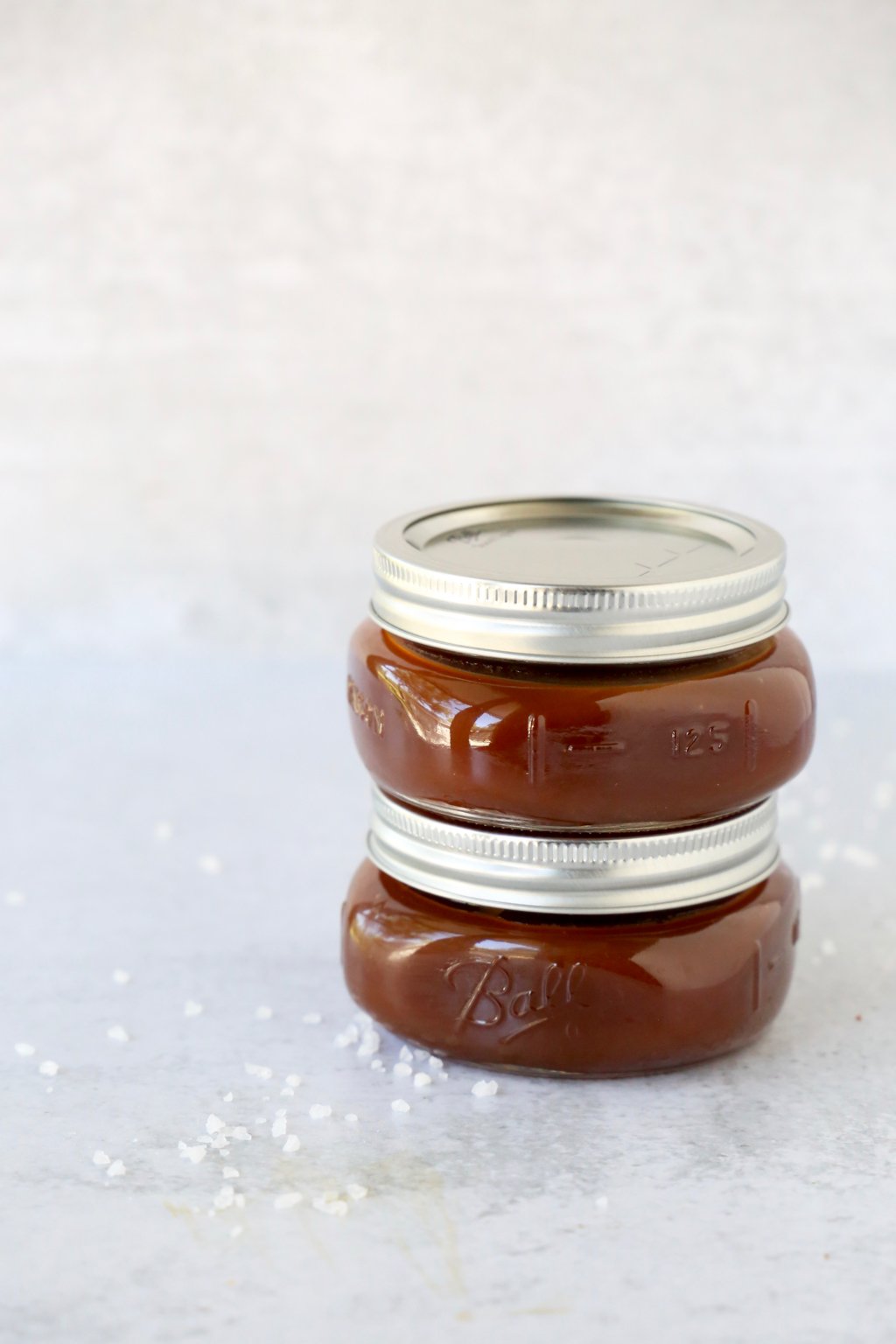 Print
Homemade Caramel Sauce
1 ½ Cup Granulated Sugar
4 Tbsp Corn Syrup
½ Cup Water
½ Cup Unsalted Butter, Cubed
⅔ Cup Heavy Cream
Instructions
In a large saucepan, combine all the sugar, corn syrup and water

Bring to a boil and cook until it become a dark amber color

Remove the pan from the heat and add in the cubed butter and heavy cream

Whisk until smooth and all ingredients are combined

Pour the caramel into a glass jar or bowl and allow it to cool completely before using and storing