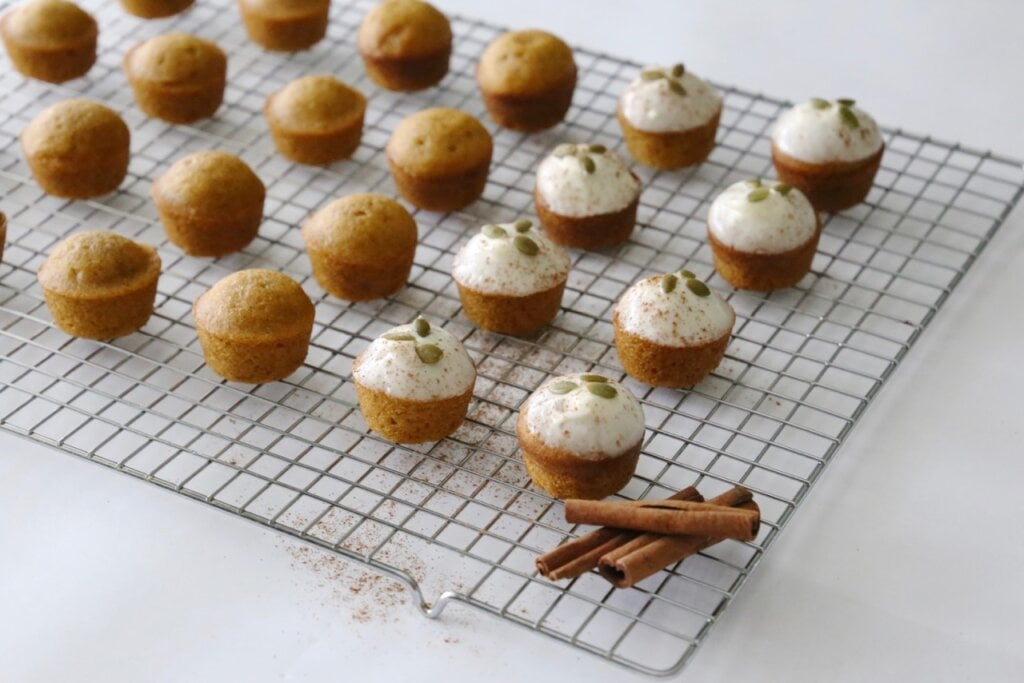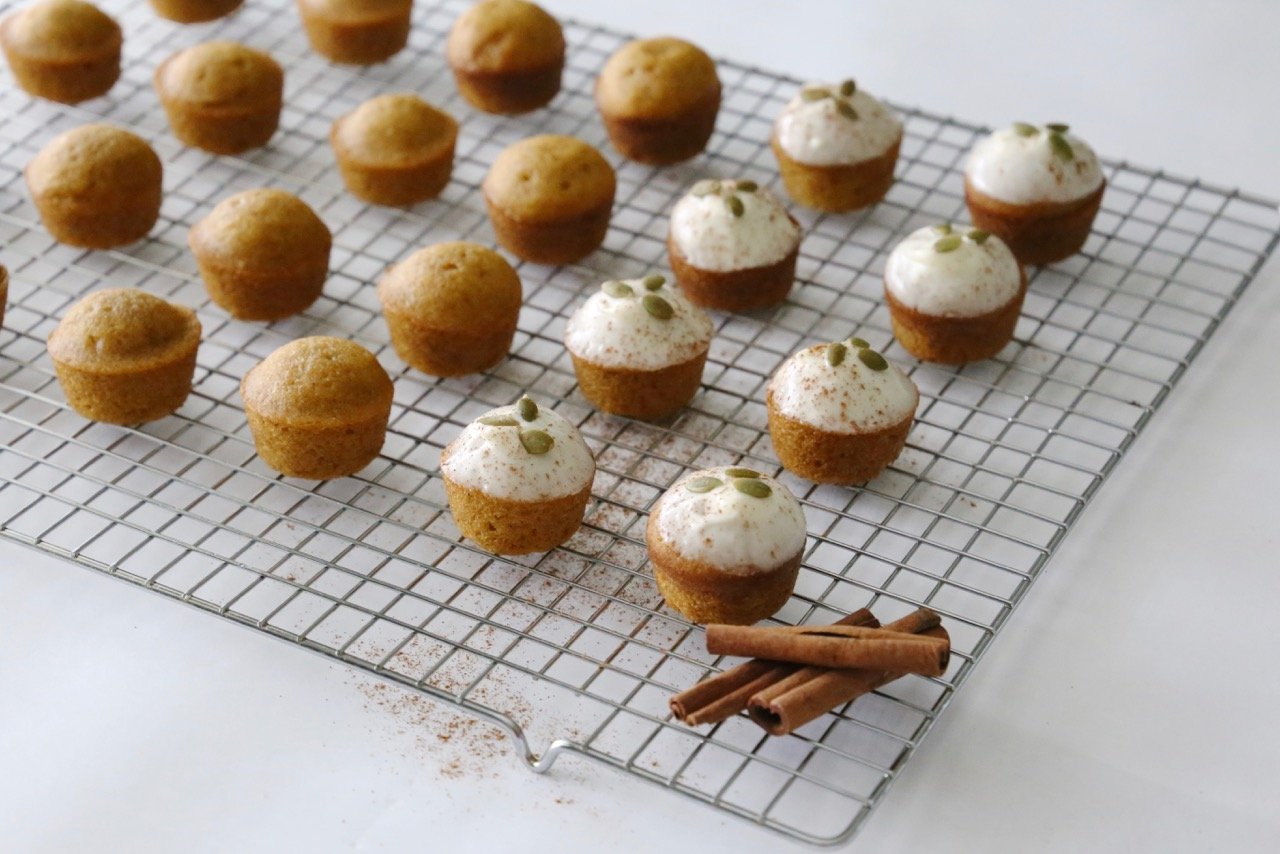 It's fall ya'll!!! and pumpkin season…yahoo!  
There are many things as a family we love this time of year but I got so excited when Sophie, my oldest daughter, told me her "tastebuds" love pumpkin muffins 🙂 because so do mine.
These mini pumpkin muffins are the perfect amount of spice with a soft cream cheese glaze on top and can be served for breakfast or sneak them in a lunch box for an afternoon surprise.
Mini Pumpkin Spice Muffins
Ingredients
1½ cups sugar
½ cup vegetable oil
2 eggs
⅓ cup water
7 ounces pumpkin puree
2 tsp ground cinnamon
1 tsp ground ginger
½ tsp allspice
1¾ cups all purpose flour
1 tsp baking soda
¼ tsp baking powder
½ tsp salt
Instructions
In a large mixing bowl combine sugar, oil and eggs; beat until smooth
Add water to egg mixture
Add in pumpkin puree, ginger, cinnamon and allspice
Combine flour, baking soda, baking powder and salt in a bowl
Add dry ingredients to the pumpkin mixture and mix until combined
Scoop batter into mini muffin pans filled ¾ high
Bake at 350 degrees F for 10-12 minutes or until toothpick comes out clean
Allow the muffins to cool in pan before removing
Once the muffins are cool, remove from the pan and dip in cream cheese glaze
Optional* Dust the top of the muffins with cinnamon and garnish with pumpkin seeds
Serve or store in an airtight container
Nutrition Information
Calories:
3180
Fat:
124g
Saturated fat:
11g
Unsaturated fat:
107g
Trans fat:
1g
Carbohydrates:
490g
Sugar:
307g
Sodium:
2603mg
Fiber:
15g
Protein:
38g
Cholesterol:
372mg