A birthday party fit for an artist! Celebrating our favorite six year old with a Painting Party and all things sprinkles!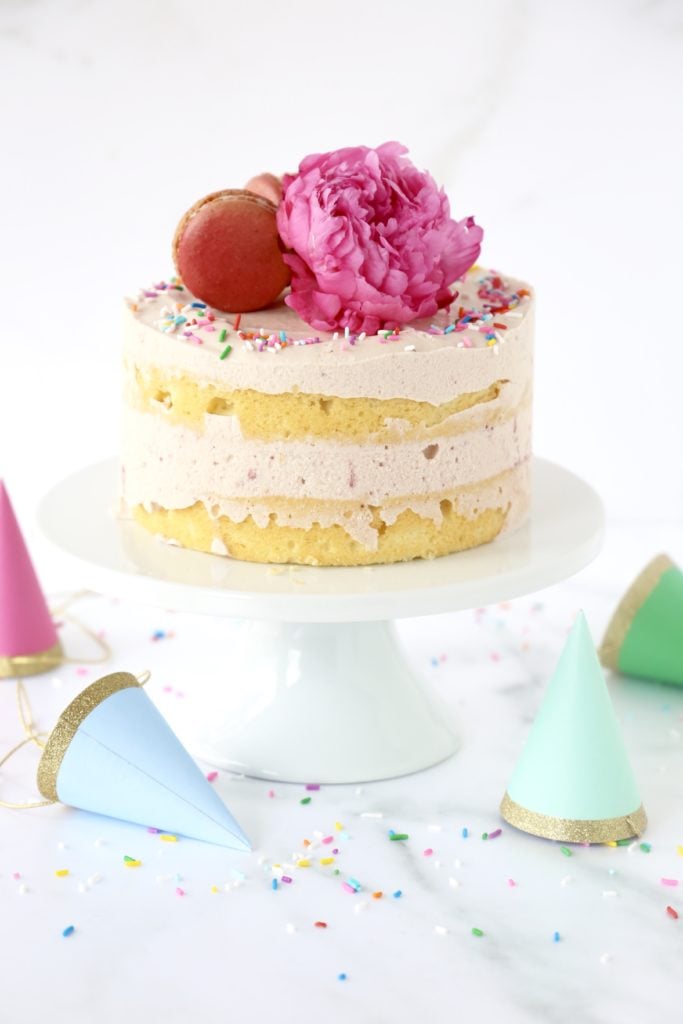 One of my favorite things to do is plan a birthday party. We are a family that loves to celebrate the big stuff, the small stuff and all the things in between and why not make someone feel extra special on their birthday. The planning process is just as fun as the actual party and I like to involve the birthday girl (or boy) in all the planning.
First up, we start with a theme! This year, our six year was set on a Painting Party. We searched around and found the perfect spot for our sweet girl and all of her friends.
Vanilla & Strawberry Ice Cream Cake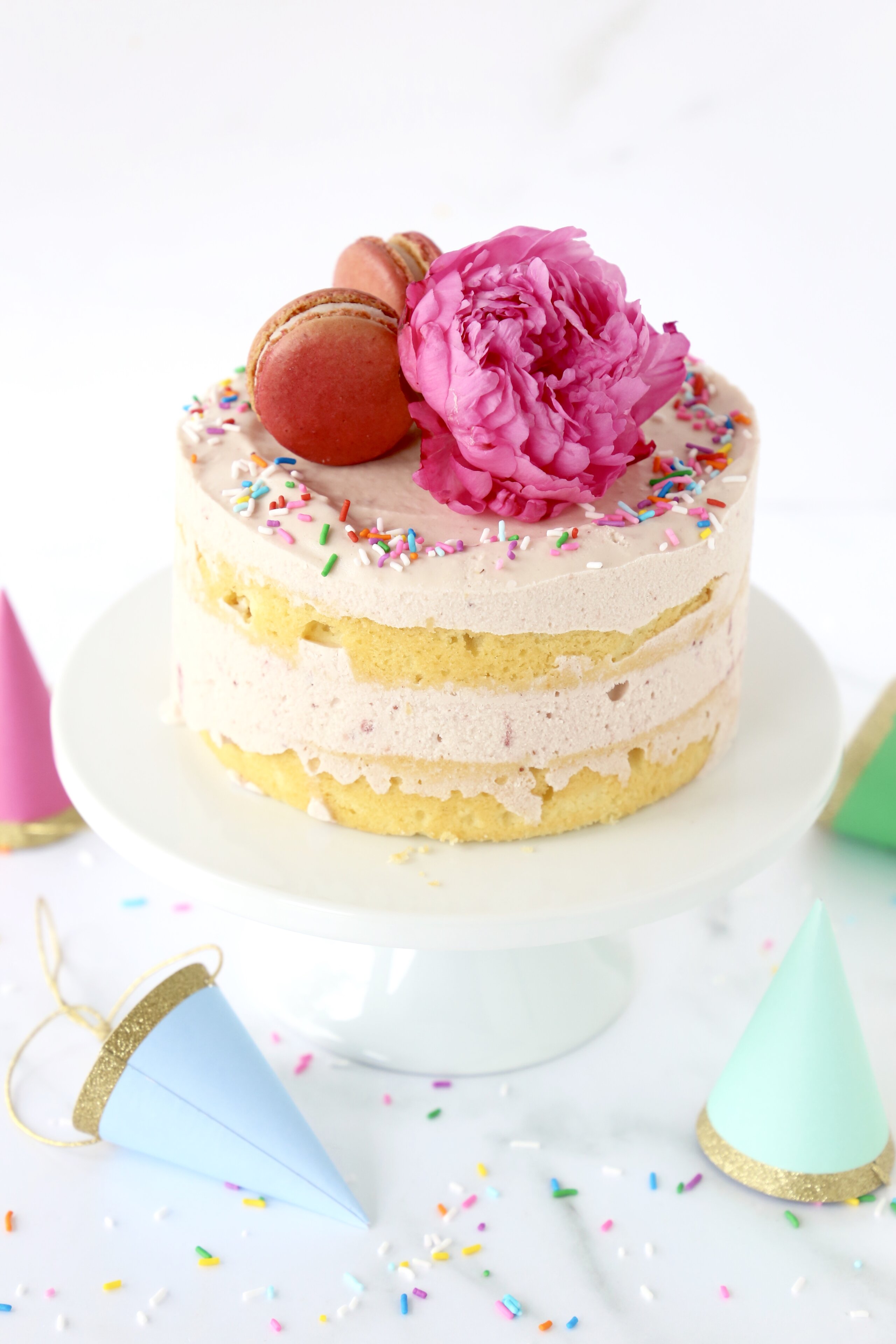 Once the theme is picked, Cake is next on our mind. I let our birthday girl pick her favorite flavor and we start working on the design from there. This year, she decided that she was not into a lot of icing and she really wanted ice cream. A strawberry Ice Cream Cake was the absolute best addition to her birthday dinner (not great for birthday parties, so we settled on a Red Velvet Naked Cake for her party…that recipe will come soon)! It was sweet, simple, topped with our favorite sprinkles, french macarons and a beautiful fresh peony!
The Perfect Snack
Party Snack Mix was a huge hit at the Paint Party! With not a lot of time for a big or messy snack, something that can be enjoyed with their hands and while they are painting is the way to go…and of course, covered in sprinkles! Party Snack Mix is a combination of salty + sweet, coated in white chocolate and sprinkles.
Party Favors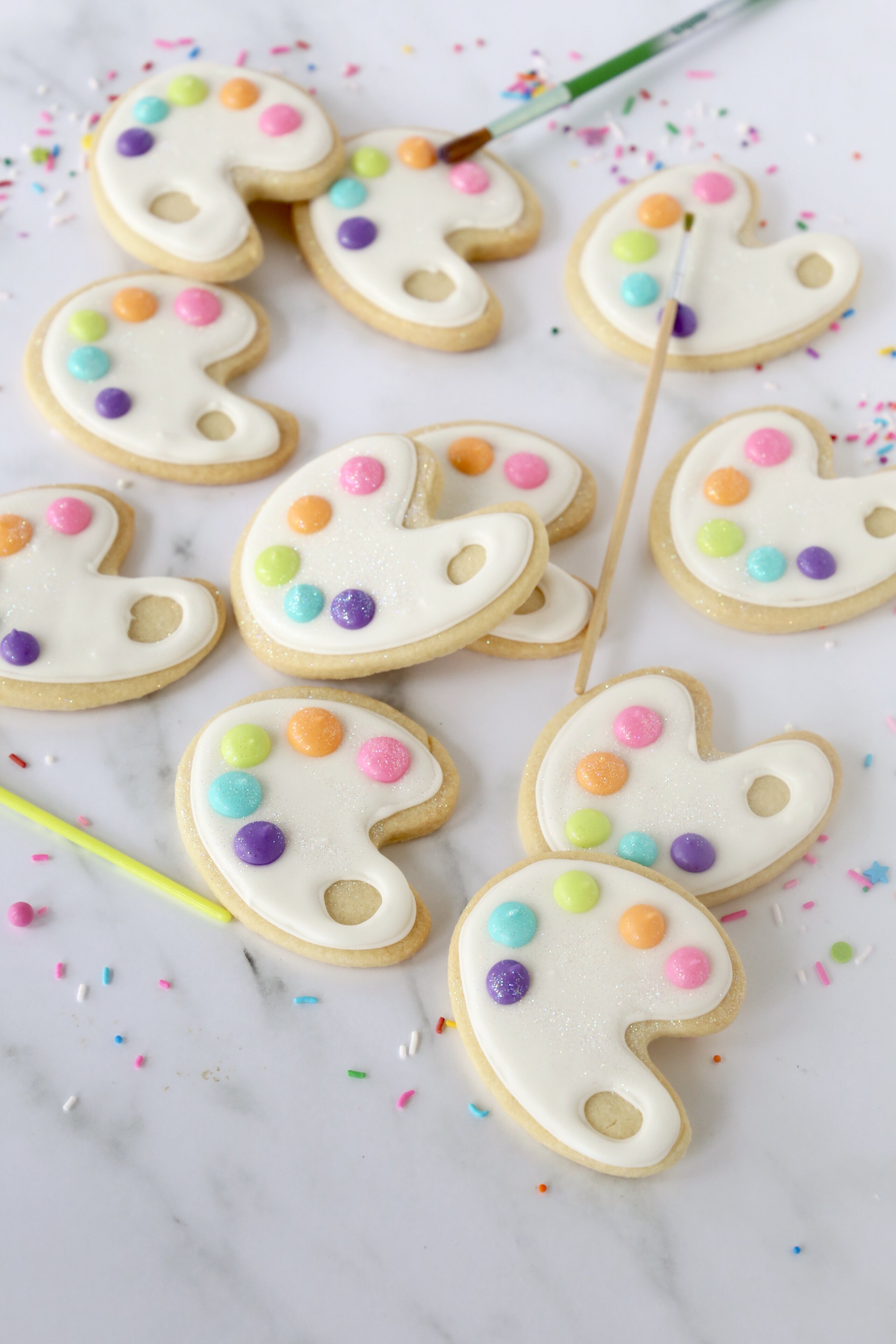 A party favor is a must and why not end on a sweet note!  Iced Shortbread Cookies are one of my all time favorite party favors.  They tie the theme of the party together and it is a perfect way to send your guest off thanking them for coming to celebrate. Iced Shortbread Cookies can also be enjoyed the next day and will keep the celebration going!  

Print
Vanilla and Strawberry Ice Cream Cake