With little to no prep time, Strawberry Pistachio Chocolate Bark is an effortless dessert with a gourmet taste!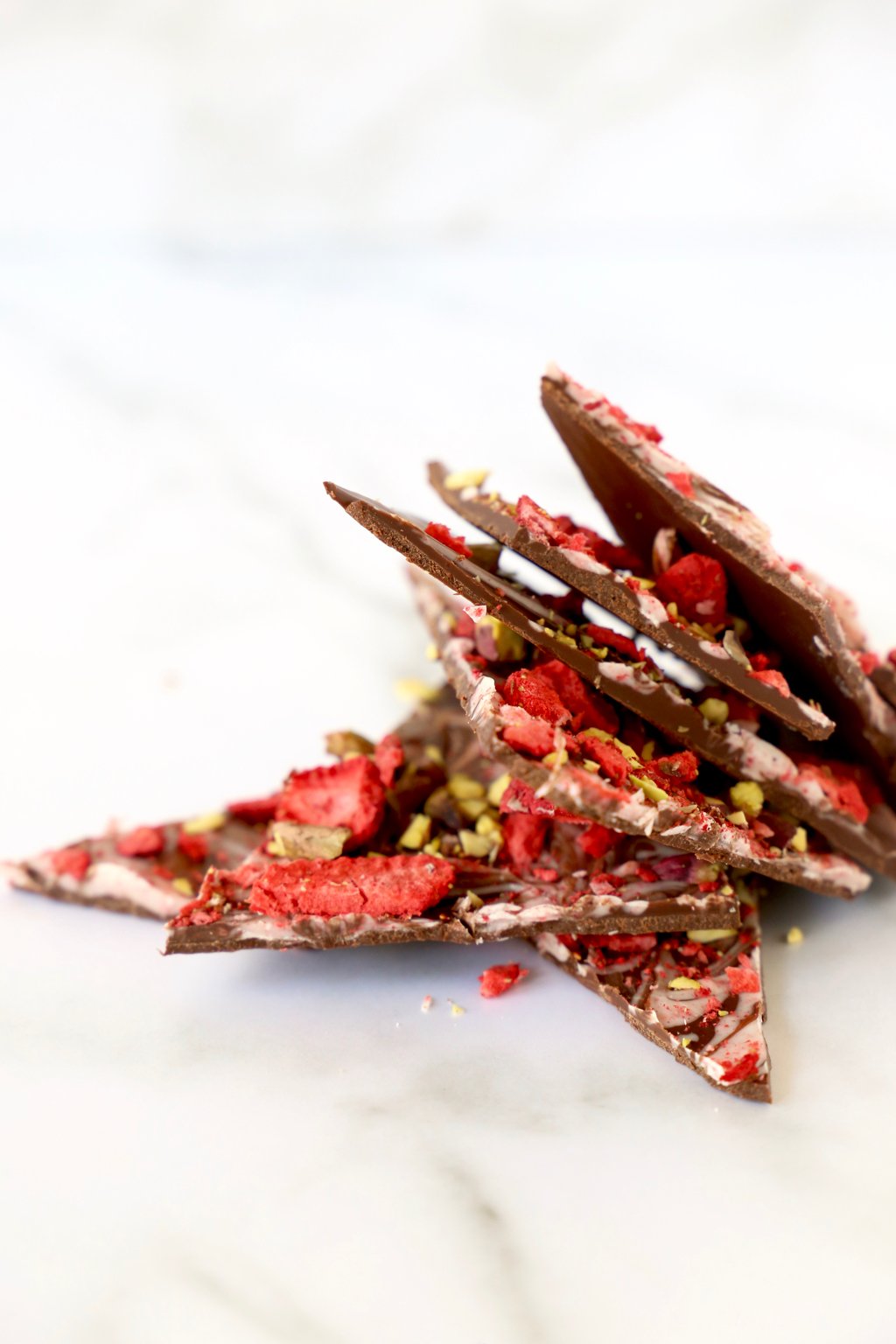 Chocolate Bark is one of my favorite sweet treats that can be thrown together last minute but makes you look so prepared.
Using a high quality chocolate is key because the focus is all on the chocolate. I love using semi sweet chocolate because it appeals to the majority, but if you are really into dark chocolate, this is a good time to experiment. Chocolate Bark has a pure flavor that is only enhanced by the flavors that are added to the top and these flavors will set the tone. Whether you are looking for an elegant after dinner dessert or a fun and kid friendly treat, chocolate bark is that go to dessert!
Strawberry Pistachio Chocolate Bark is a more elegant after dinner dessert. All simple ingredients, but with a gourmet touch and beautiful spring flavors. Melting Semi sweet chocolate and swirling in a strawberry white chocolate will be the base for your Strawberry Pistachio Bark. Once you have created your base, chopping up pistachios and freeze dried strawberries will add the flavor and texture for the most delicious chocolate bark.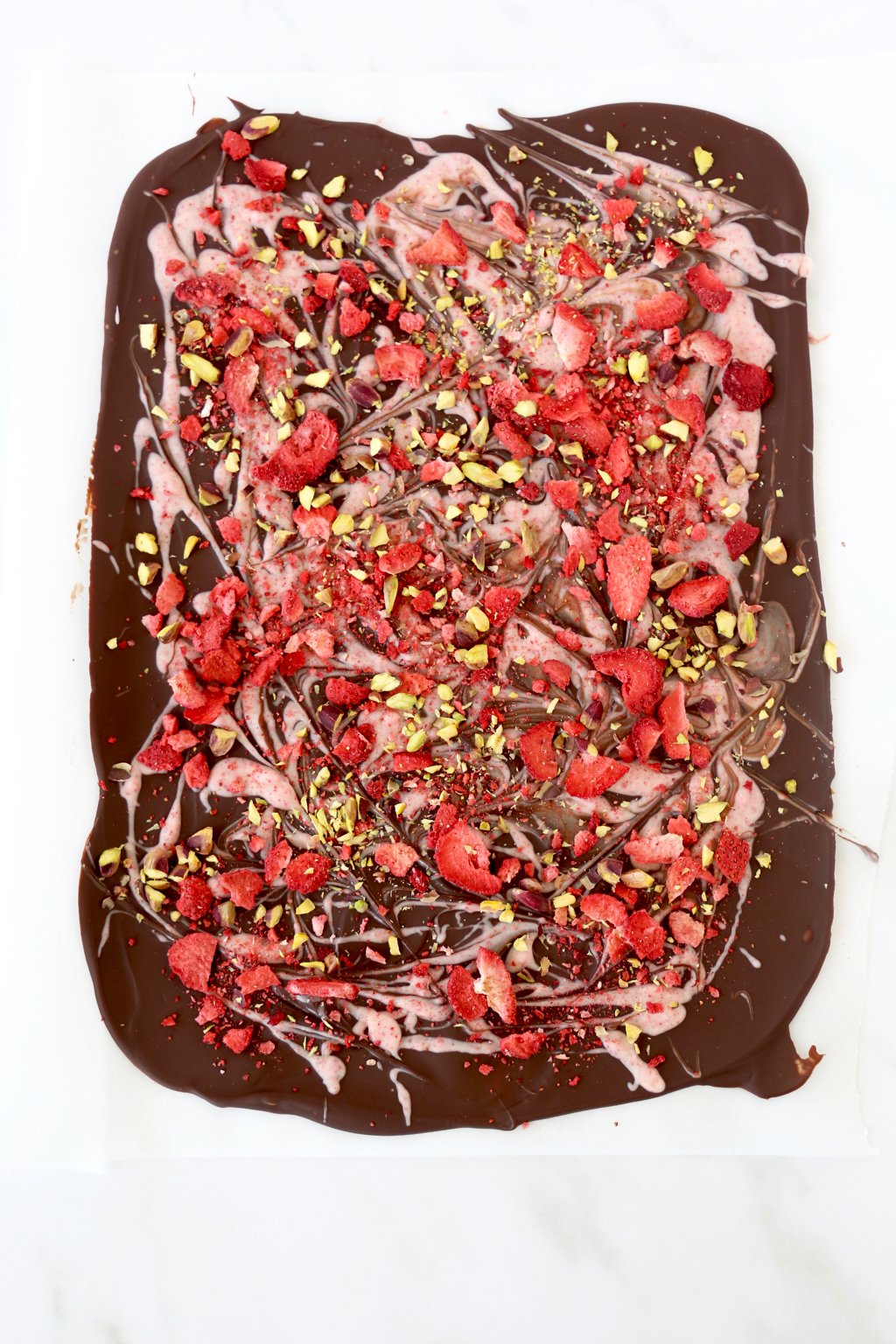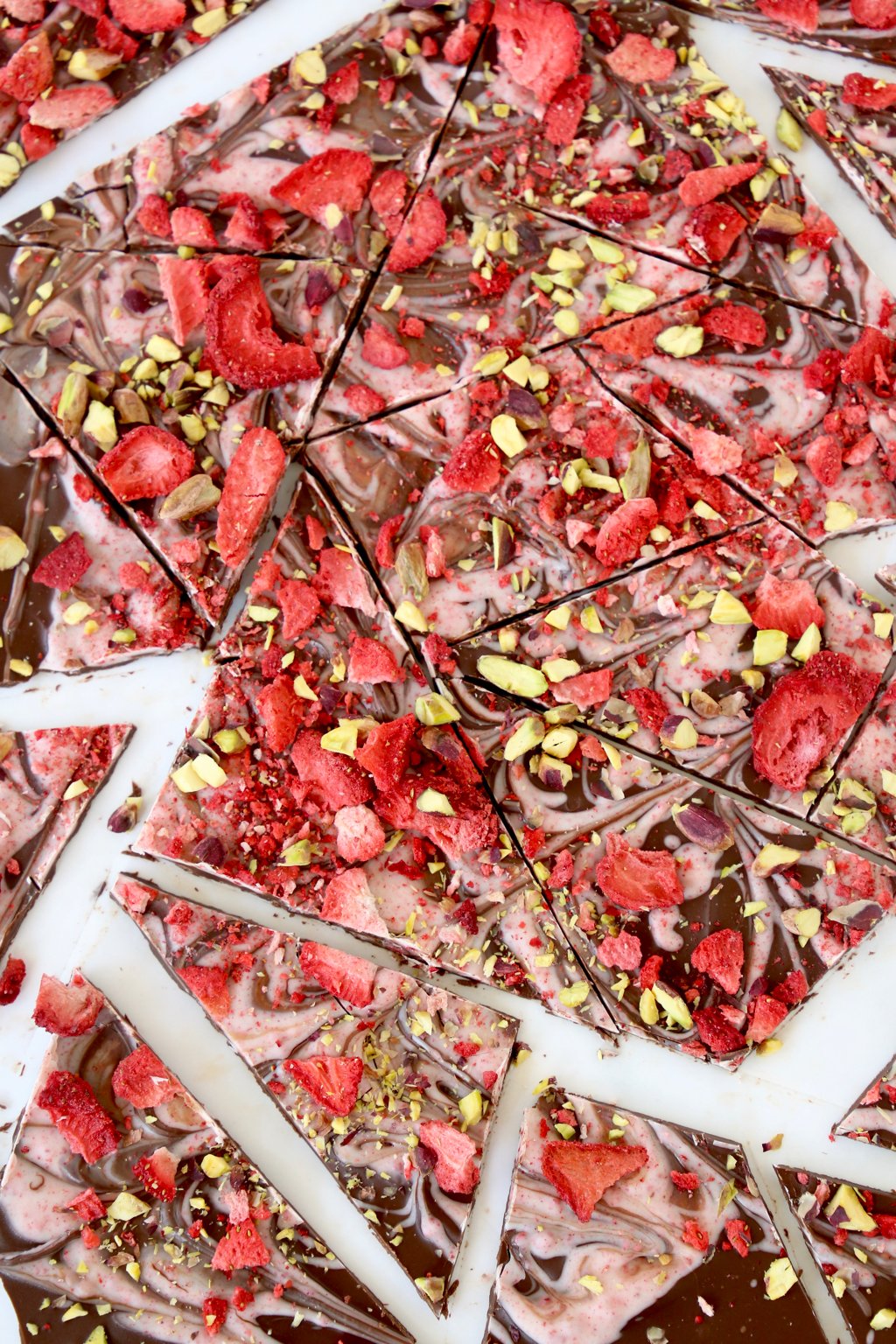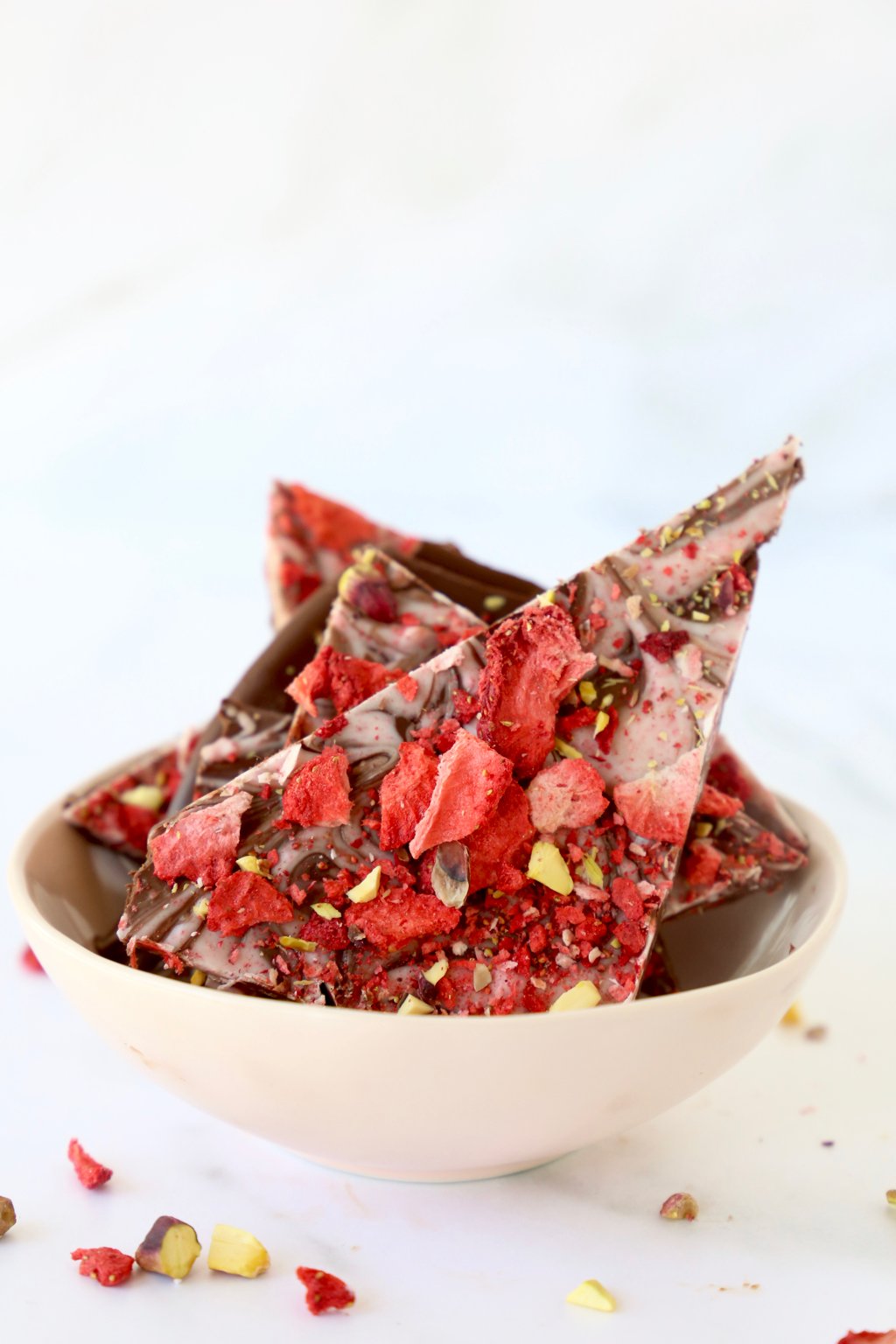 Print
Strawberry Pistachio Chocolate Bark
10 ounces

Semi Sweet Chocolate Chips, Melted

3 ounces

White Chocolate Chips, Melted

1 Cup

Freeze Dried Strawberries

½ Cup

Pistachios, shelled and chopped
Instructions
Line a baking sheet with parchment paper; set aside
In a small food processor, pulse ½ cup of the freeze dried strawberries until powder consistency; set aside
Using a double boiler or microwave, melt the semi sweet chocolate chips; set aside
Melt the white chocolate chips and mix in the powdered freeze dried strawberries; mix until combined
While the chocolate is still warm, pour the semisweet chocolate onto the prepared baking sheet and spread out into a large rectangle
Swirl the strawberry white chocolate into the semisweet chocolate
Sprinkle the remaining freeze dried strawberries and pistachios onto the chocolate bark
Allow the chocolate bark to set at room temperature for 30-45 minutes or place in the refrigerator to to cool quickly
Once the chocolate bark has hardened, break into pieces
Place into serving dish or keep refrigerator until ready to serve!