Loaded with marshmallows, extra butter, a dash of vanilla and freeze dried strawberries, these Strawberry Rice Krispie Treats are sure to make a childhood favorite into an adult dream!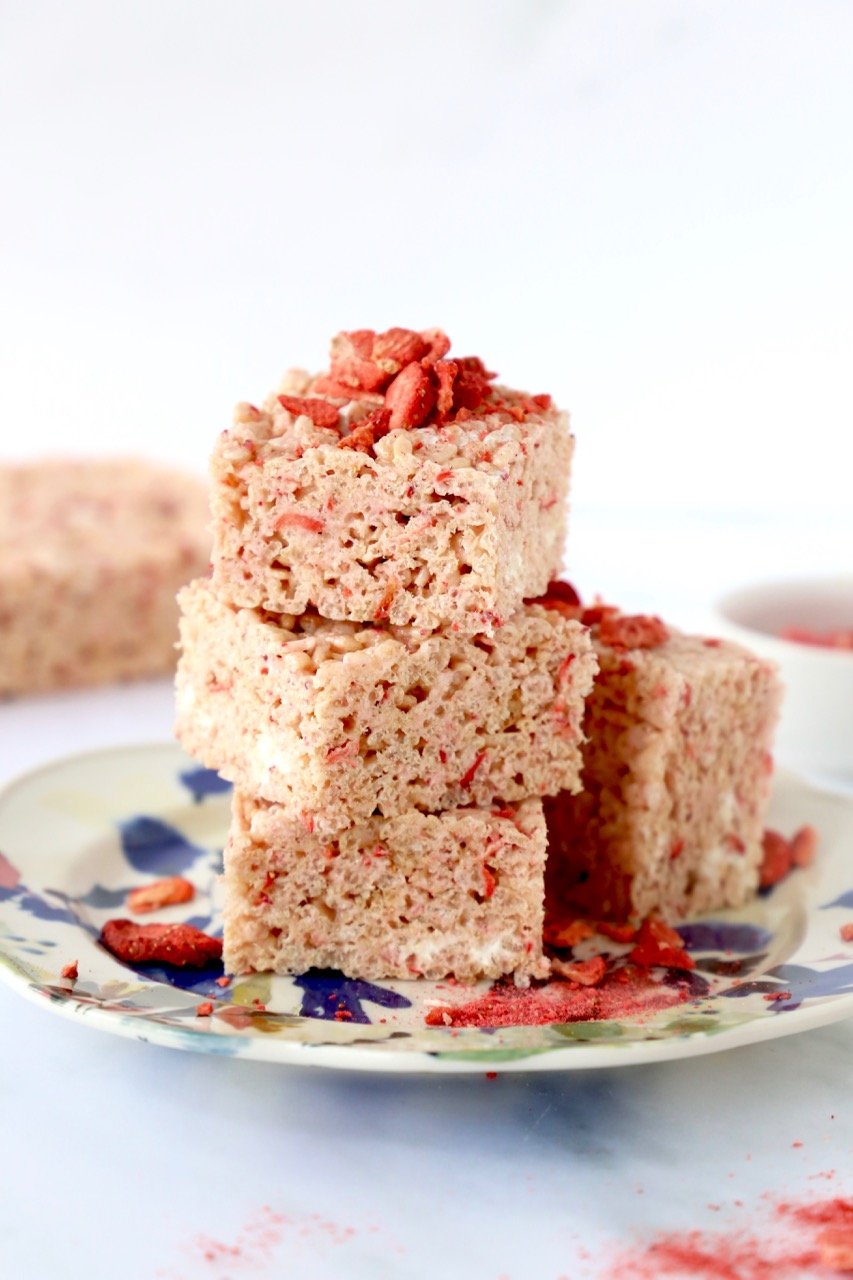 I love a good old fashion dessert and it is hard to beat a classic Rice Krispie Treat. With May being the official month of all things strawberry, I could not resist throwing in one of my favorite flavors of all. There is nothing overdone and to much of when it come to strawberries. In desserts, salads, or just sitting here eating them straight out of the container, I love all things strawberry and these Strawberry Rice Krispie Treats are at the top of my list!
Strawberry Rice Krispie Treats have a fresh flavor that you might not expect from this childhood favorite. The strawberry tends to cut the sweetness and brings out a gourmet touch. While strawberries are the focus, these perfect squares are loaded with extra marshmallows, extra butter and vanilla extract to be sure they are ooey gooey good. Once the marshmallows are melted, adding in the ground up freezed dried strawberries is what make the beautiful color and the decadent flavor.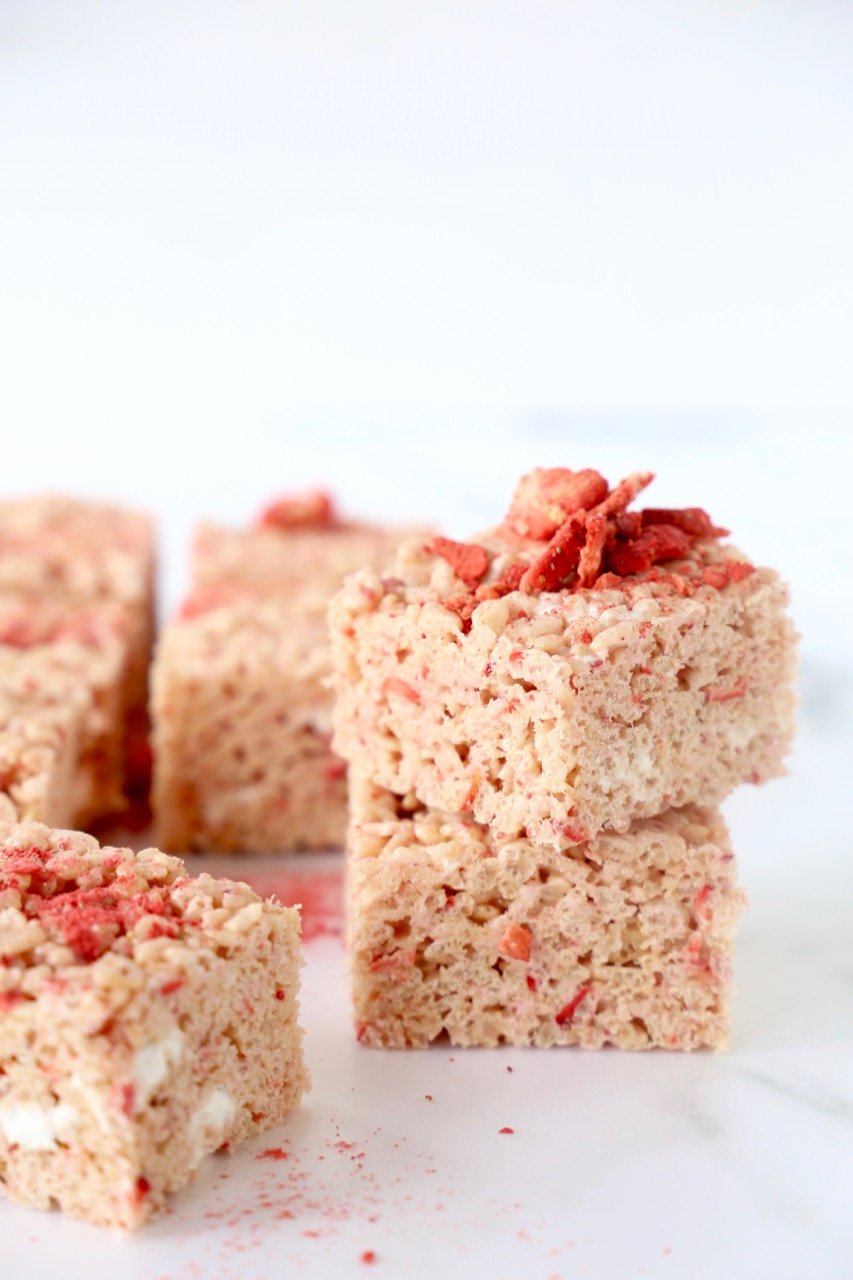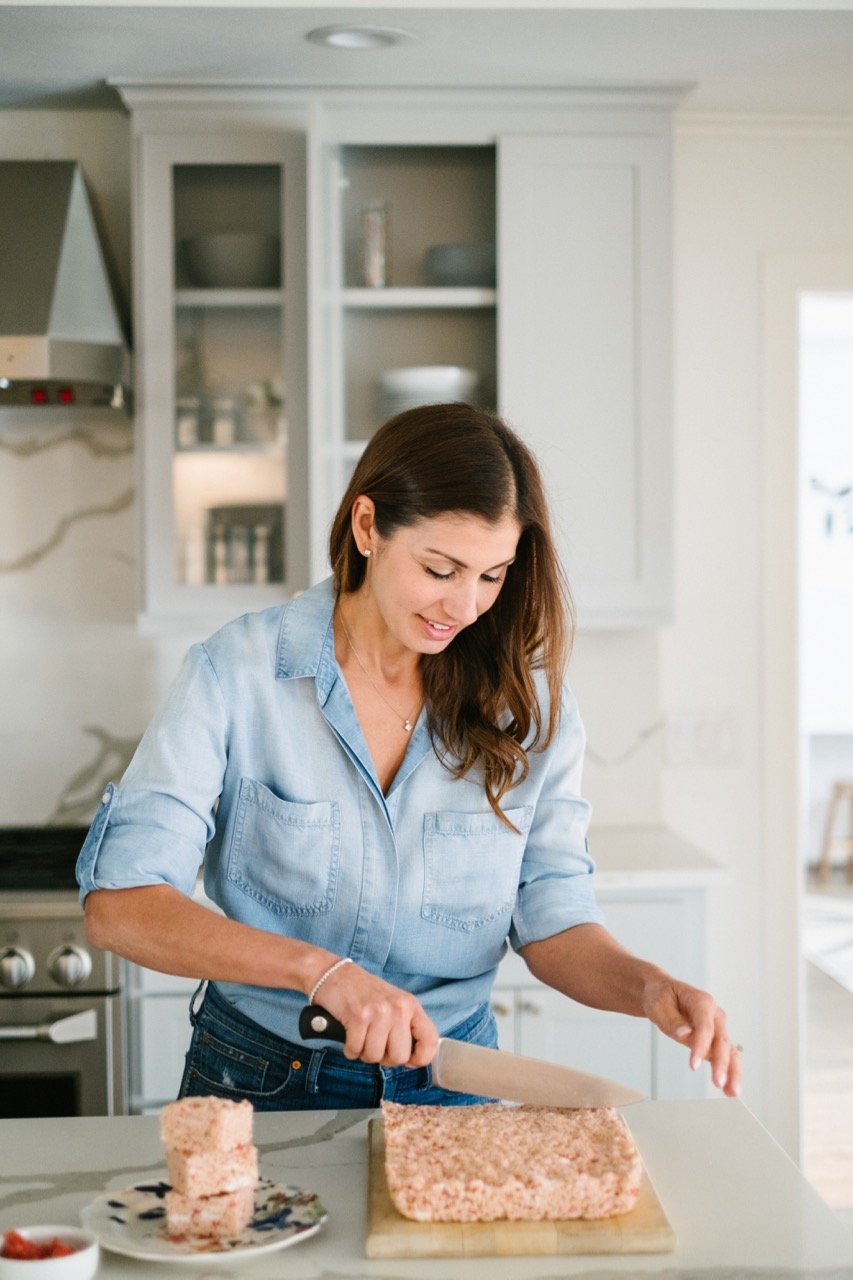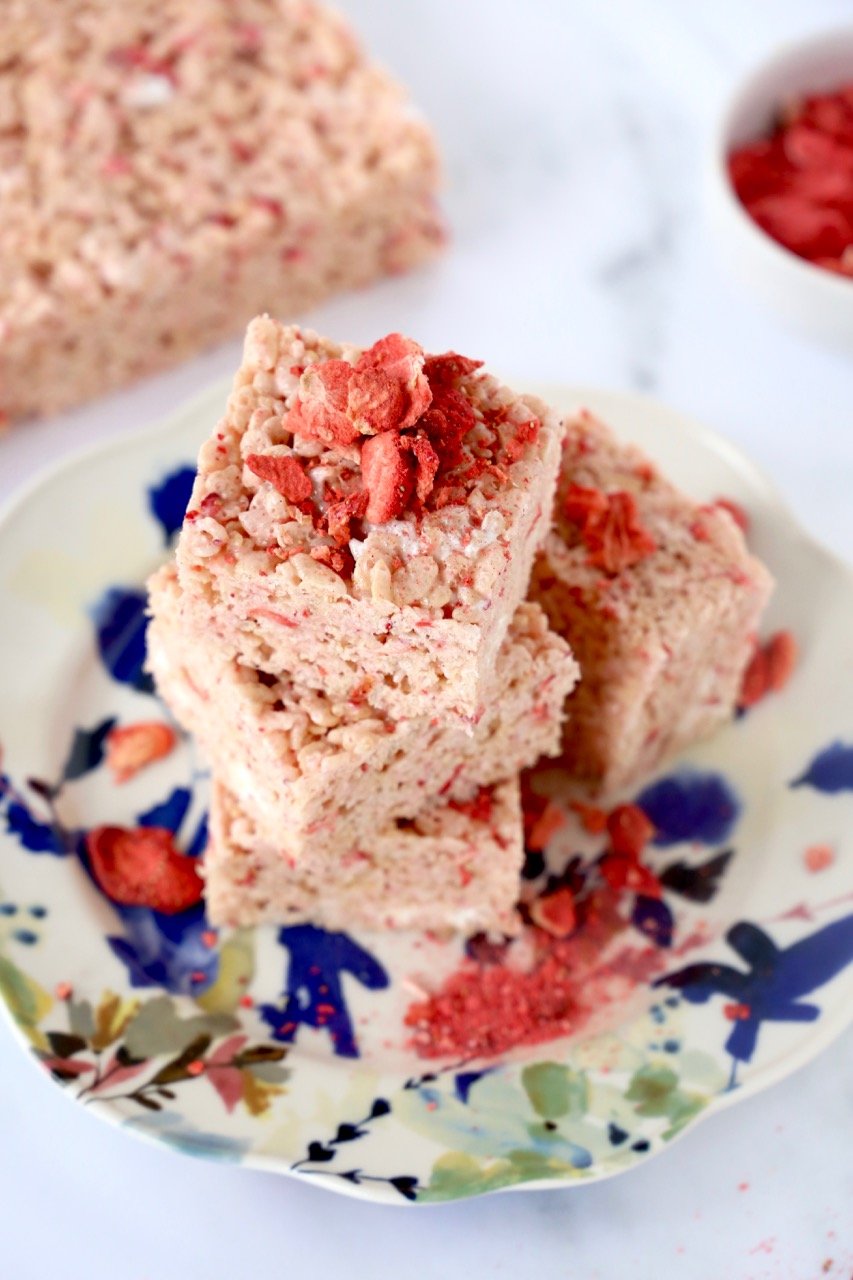 Print
Strawberry Rice Krispie Treats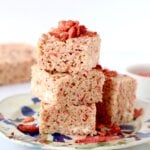 4 Tbsp

Unsalted Butter

1 Cup

Freeze Dried Strawberries

6 Cups

Mini Marshmallows, separated

6 Cup

Rice Krispie Cereal

1 tsp

Vanilla Extract
Instructions
Prepare an 8x8 inch square pan with parchment paper
In a small food processor grind up the freeze dried strawberries into a powder with a few small chunks; set aside
In a large saucepan, melt the butter completely
Once the butter is melted, add in 5 cups of mini marshmallows and stir until completely melted
Remove the saucepan from the heat and add the freeze dried strawberries and vanilla extract into the melted marshmallows and stir until combined (marshmallows will be pink)
Stir in the Rice Krispie cereal into the marshmallow mixture and mix until fully coated
Add in the remaining 1 cup of mini marshmallows and mix until there are marshmallows throughout (not melted)
Pour the mixture the prepared pan and allow it to cool completely before cutting
Once they are ready to cut, remove the Strawberry Rice Krispie Treats from the pan and cut into desired size