A fun and festive way to fancy up your spring gathering.  Floral and Fruit Ice Cubes made with edible flowers, fruit and herbs will make your wine or beverage bucket a showstopper and a perfect addition to your table.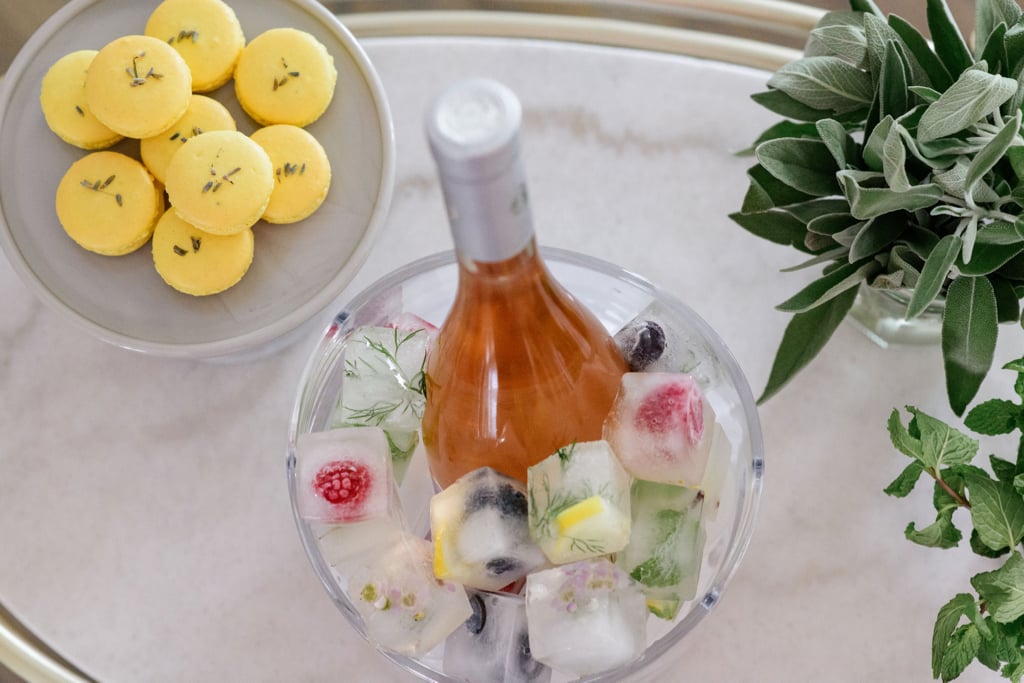 Designing your table is as important as creating your menu for your next event.  Flowers, table linens and serving platter are just a few of the items that I make sure I am prepared for when planning my event.  Designing your table to be welcoming will make your guests immediately feel comfortable and want to gather around your table.  Adding small and special details like Floral and Fruit Ice Cubes add the finishing touches we all love and get so excited about.  Spring is such a fun time to entertain, the weather is refreshing and the flavors of spring are pure and fresh fruit, herbs and edible flowers can be added to your ice cube trays and used as a finishing touch for your wine or beverage buckets.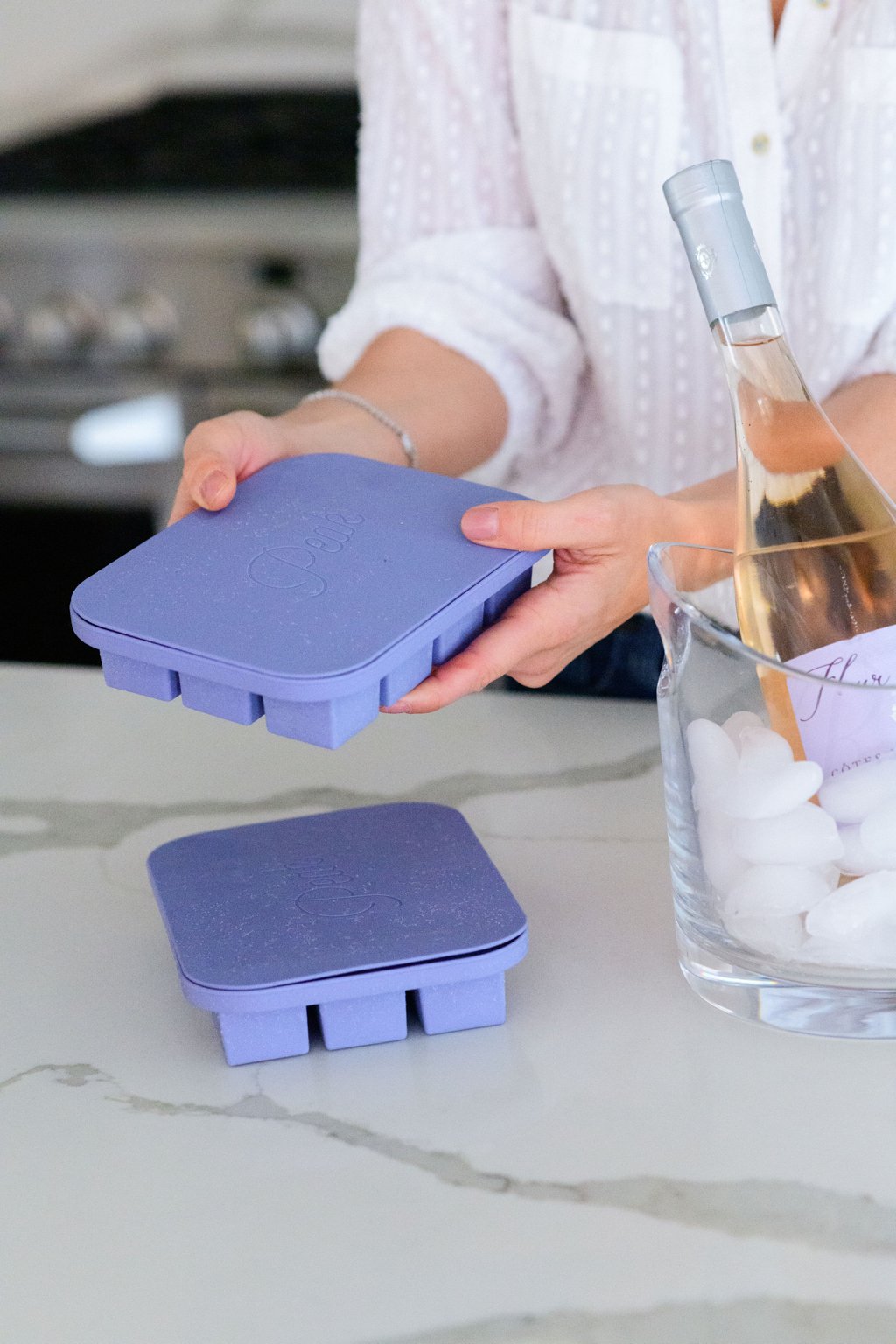 Ingredients:
Edible Flowers
Raspberries
Blueberries
Lemon Slices
Fresh Mint
Fresh Dill
Fresh Thyme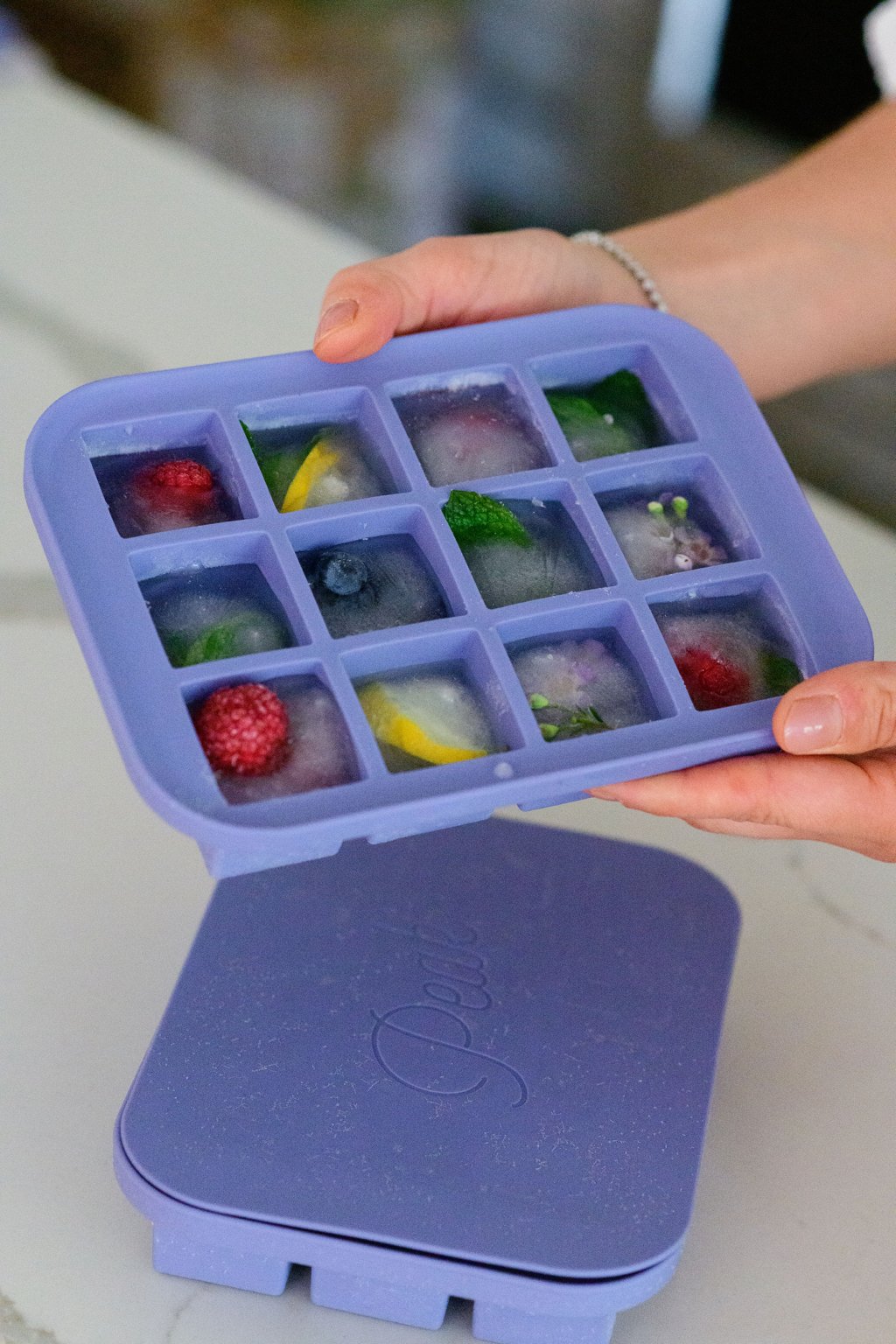 How to Make: Floral and Fruit Ice Cubes
Ice Cube Trays-Pick ice cube trays that are easy to use.  I prefer the silicone trays with the lids because the are super easy to remove the ice cubes.
Pick your florals and fruits- Edible flowers, herbs and fruit are my favorite things to use as an addictive to your ice cubes.  There is a variety of color and texture and all these items are easy to find.  Edible flowers are typically found in the produce section at a grocery store, but if you are having trouble finding some you can always just stick with herbs and fruit!
Arrange your florals and fruit to your ice cube trays-  I add a few items in each cube.  Some cubes had herbs and fruit, herbs and flower or flower and fruit.
Fill the trays with water
Freeze for 24 hours
Use- Once you are ready to use the ice cubes in your wine or beverage bucket or even your favorite cocktail, remove the amount of ice cubes you need and keep the remainder frozen.
Store-Keep these on hand-make these Floral and Fruit Ice Cubes in advance and store them in a zip lock bag for the next time you need to add a fancy touch to your table!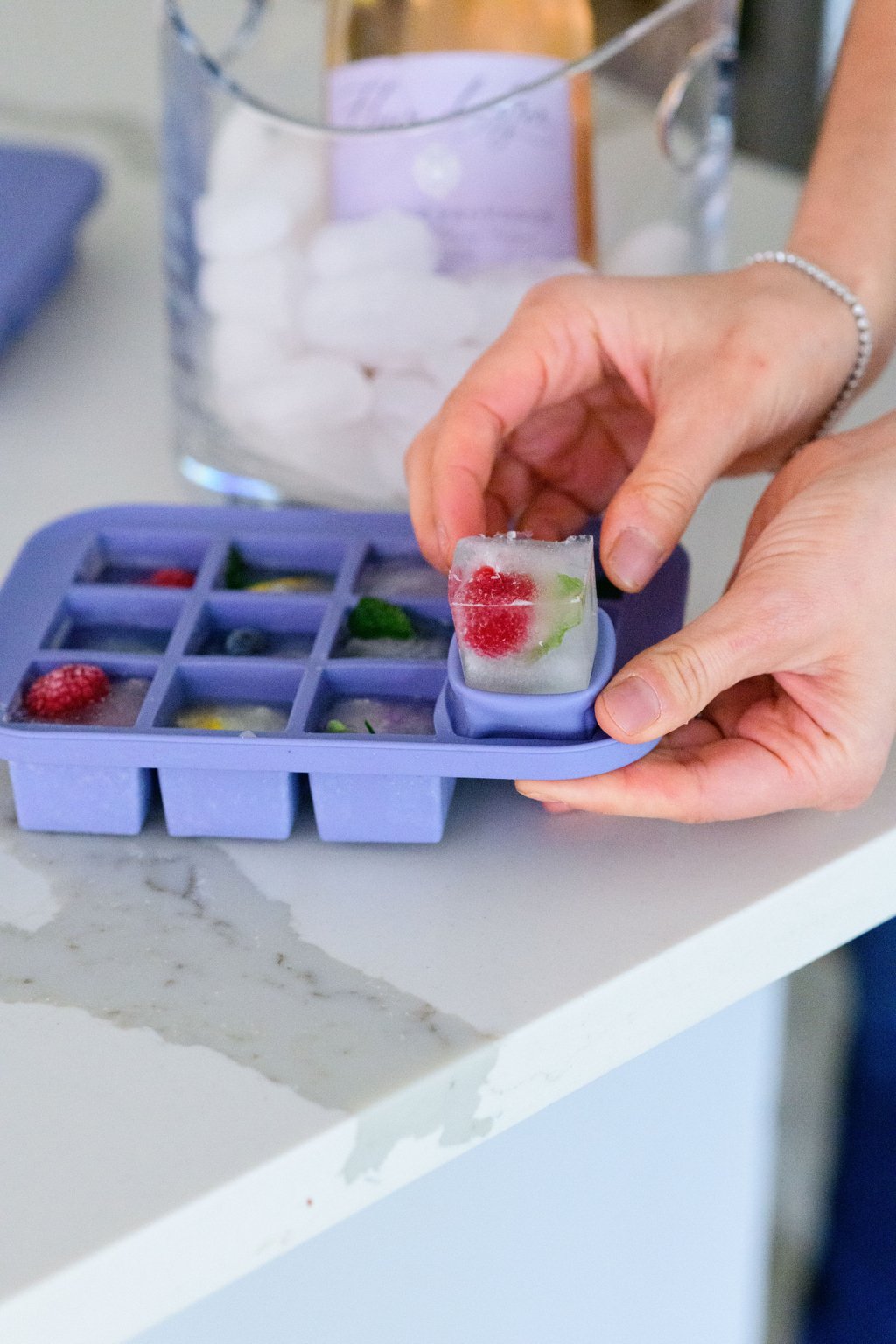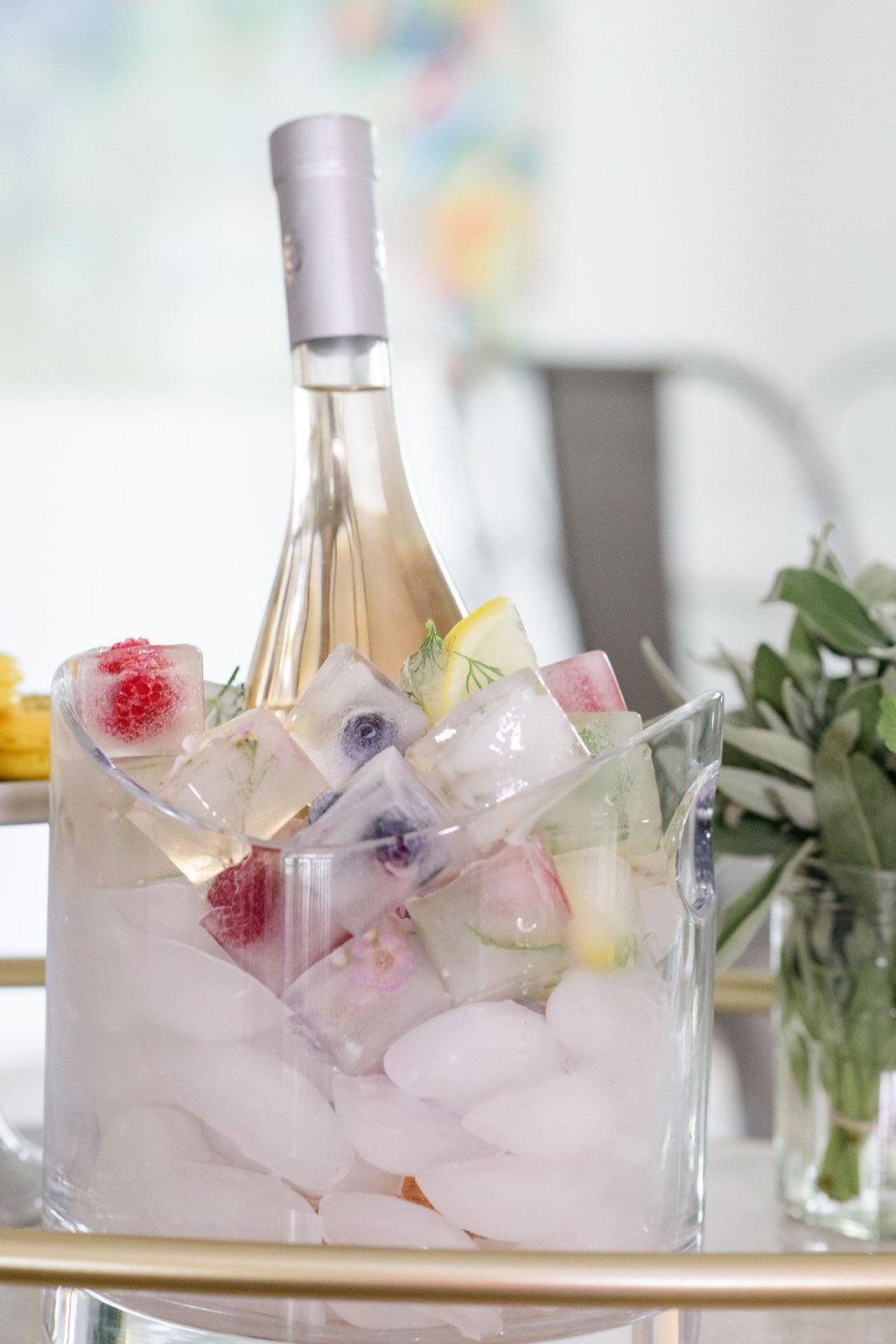 My favorite Spring Recipes:
Lemon Lavender French Macarons
GF Lemon Zucchini Bread 
Italian Ricotta Cheesecake
Hummingbird Cupcakes
Funfetti White Chocolate Rice Krispie Treats
Lemon Coconut Cake 
Chocolate Peanut Butter Easter Bark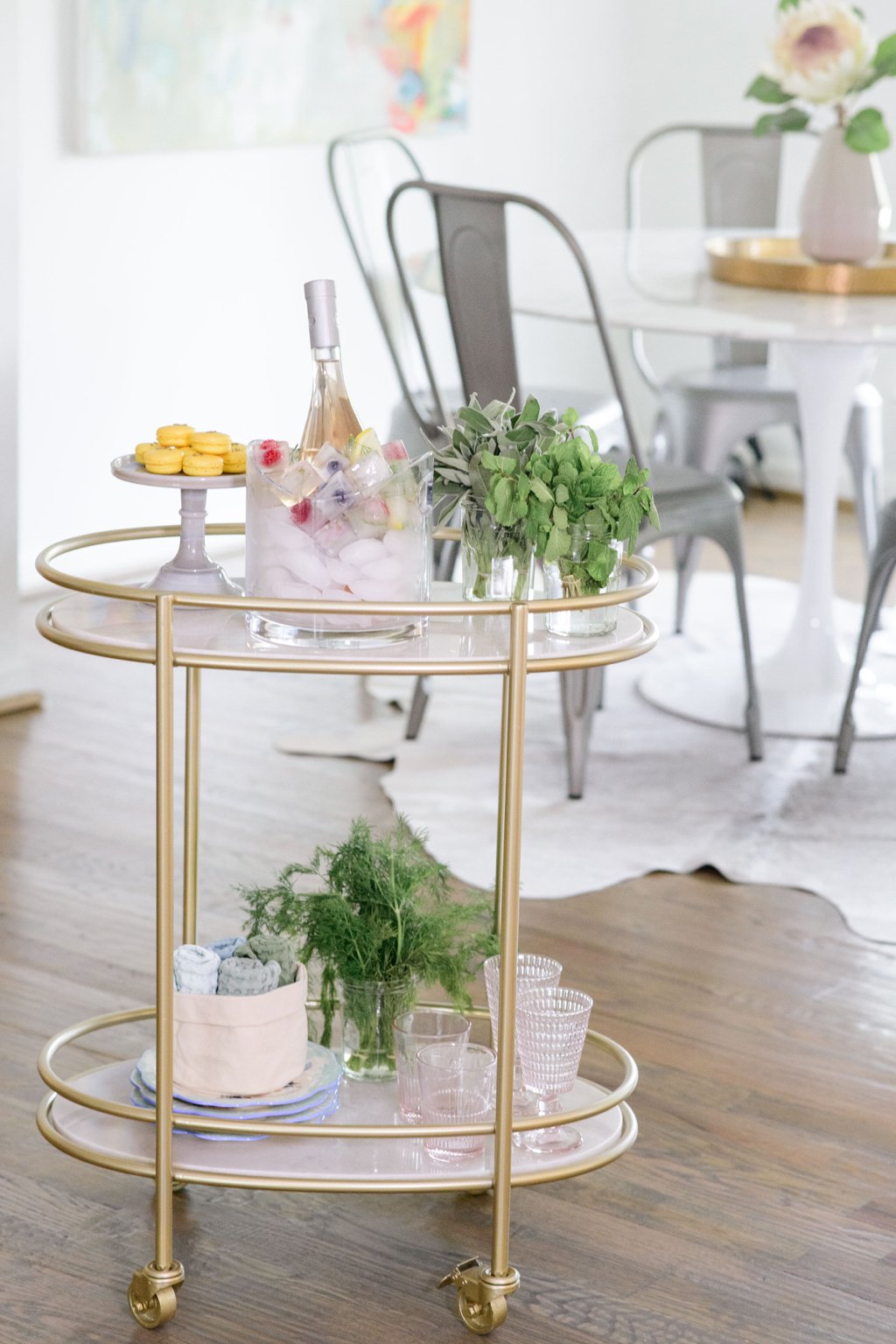 Photos by Audrie Dollins