Rounding up my all time favorite Halloween recipes for you and your family to enjoy this season!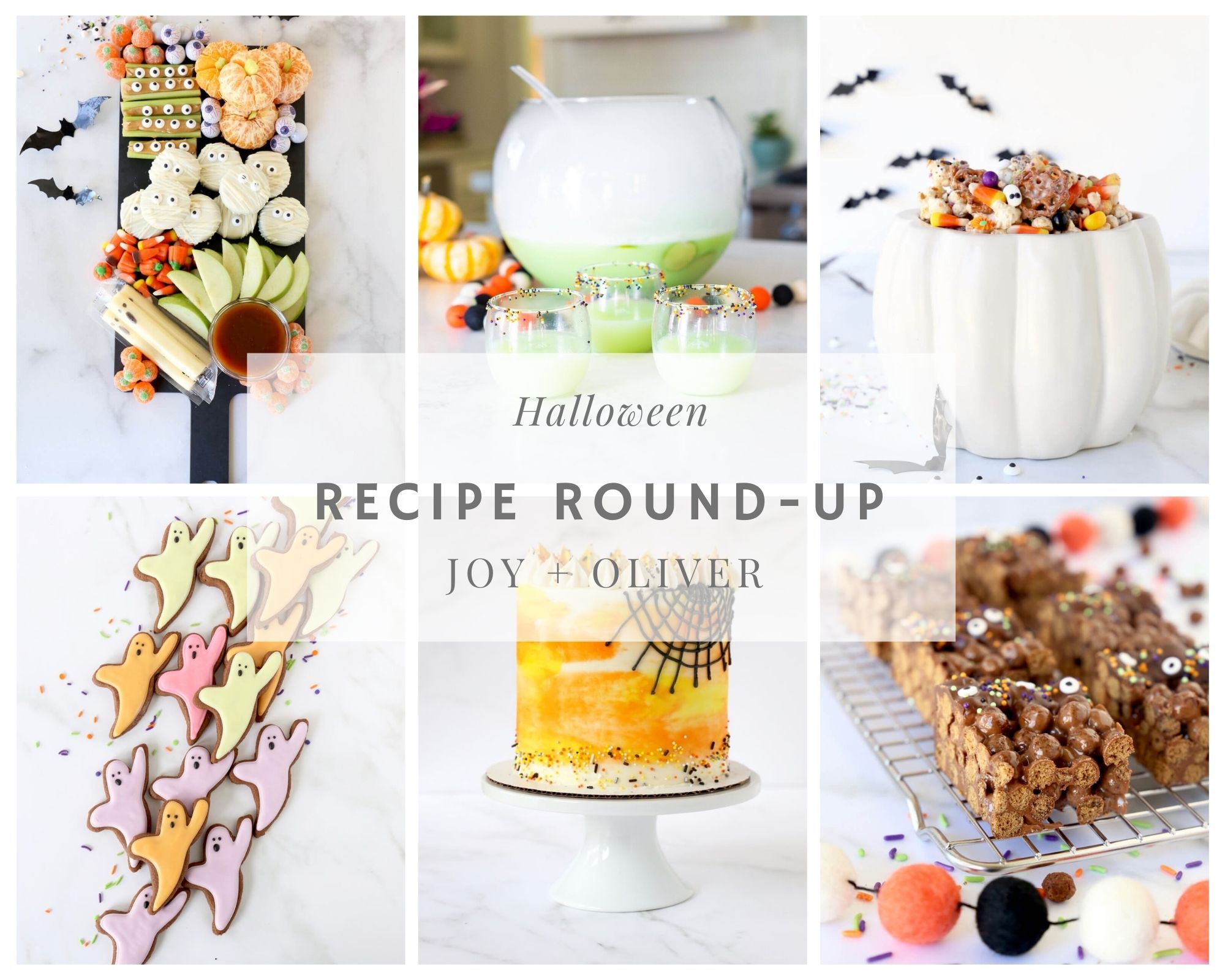 Hocus Pocus Punch
A spooktacular Halloween punch with only three ingredients will be perfect to sip on for a fun-filled Halloween night.  Whether you are hosting a Halloween Party, carving pumpkins or just enjoying the door to door trick or treaters, this punch is delicious, super simple to make and oh so festive.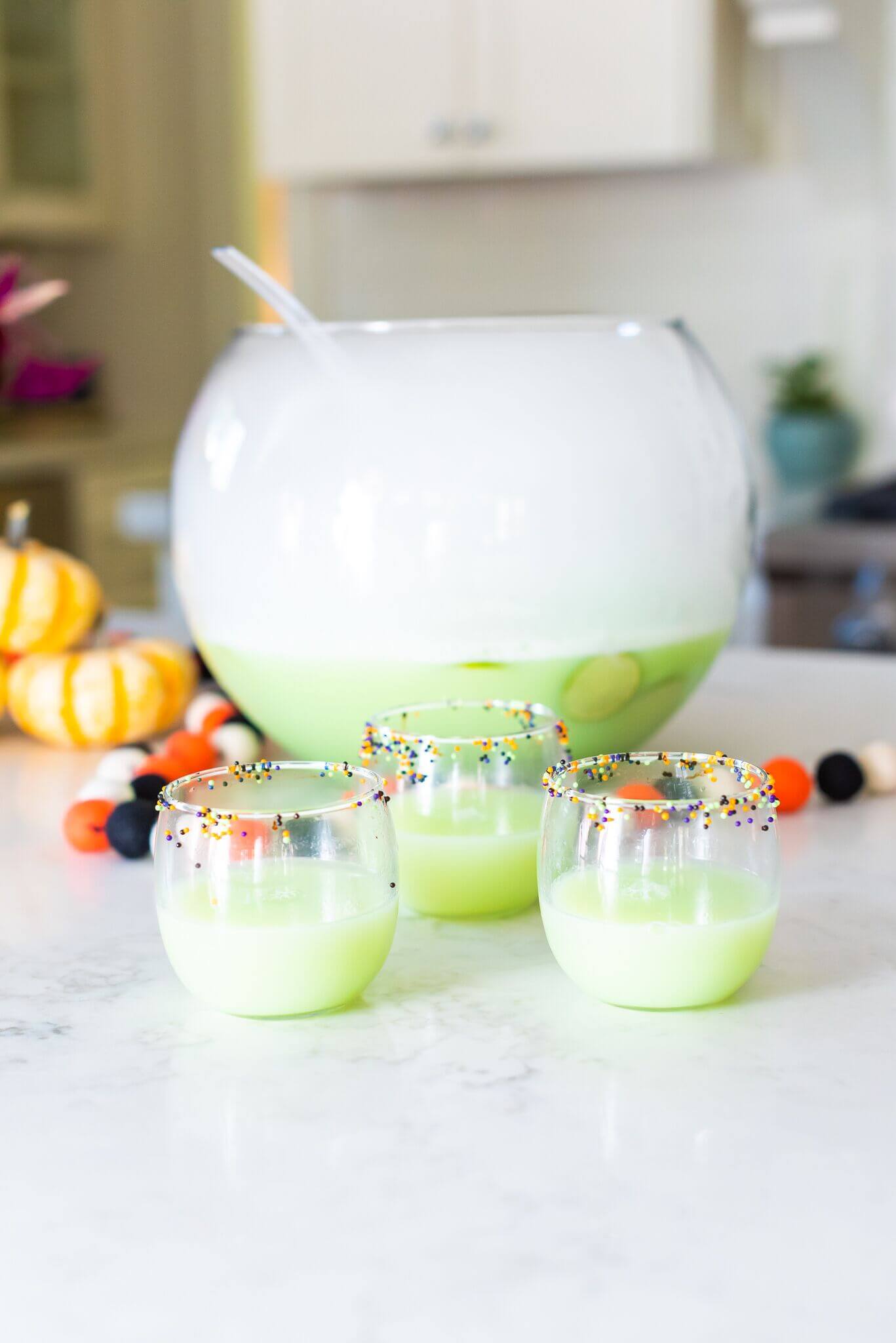 Halloween Snack Board
Celebrating Halloween in a new way means being creative and starting new traditions for your family.  There are so many great ways to still make halloween feel special and a way to keep your kids feeling spooky and sweet.  Halloween Snack Board is simple and sweet treats to munch on throughout the night.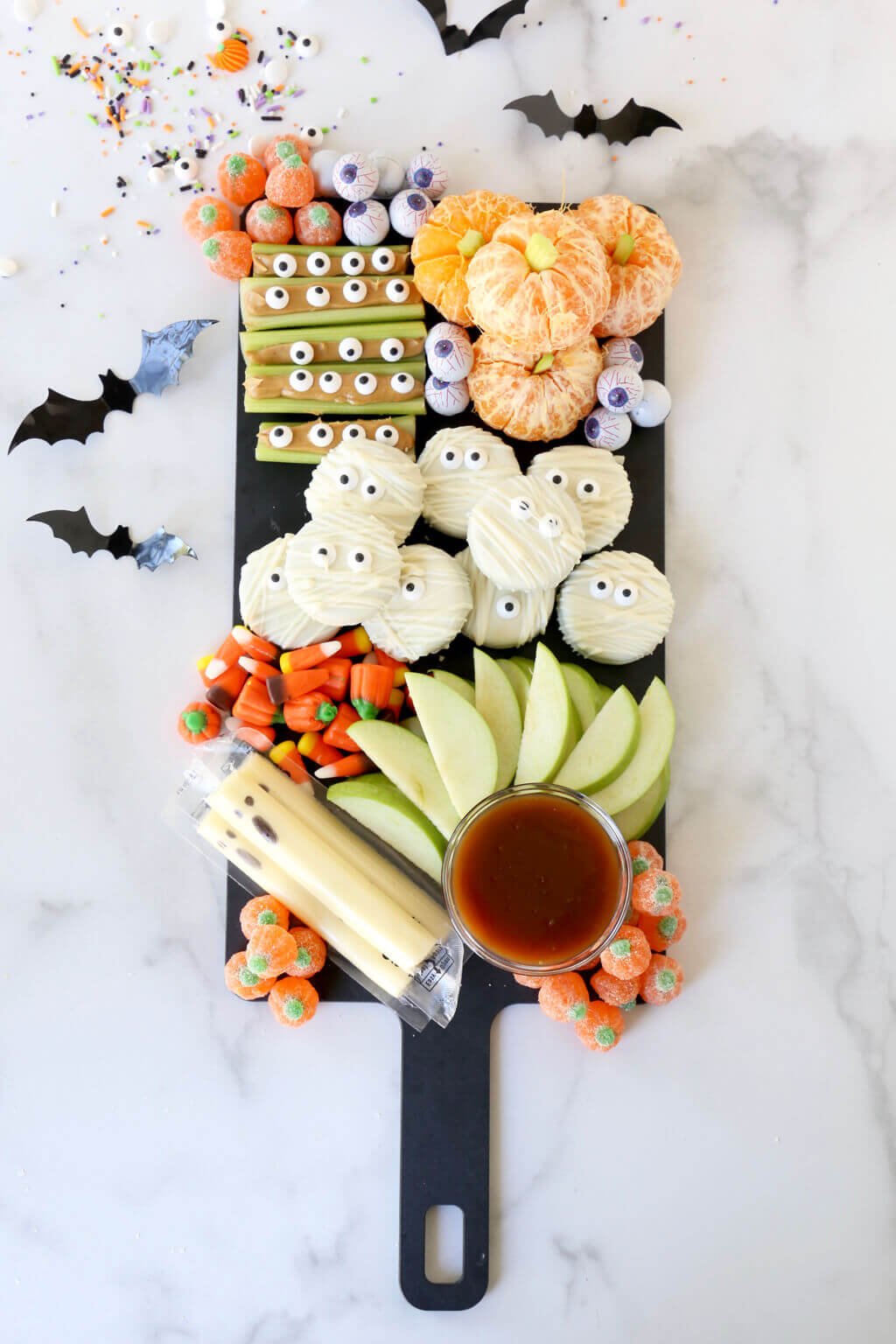 Halloween Snack Mix
Halloween Snack Mix is a recipe that can be altered to your liking but is made with popcorn, pretzels, cocoa puff cereal, candy corn and coated with white chocolate and halloween sprinkles.  This snack mix is not only super festive and fun but will be hard to stop eating.

Halloween Ghost Chocolate Shortbread Cookies
Keeping halloween sweet instead of scary with the most cheerful Halloween Chocolate Shortbread Cookies. Chocolate Shortbread Dough is so buttery, not overly sweet and has the perfect amount of chocolate flavor.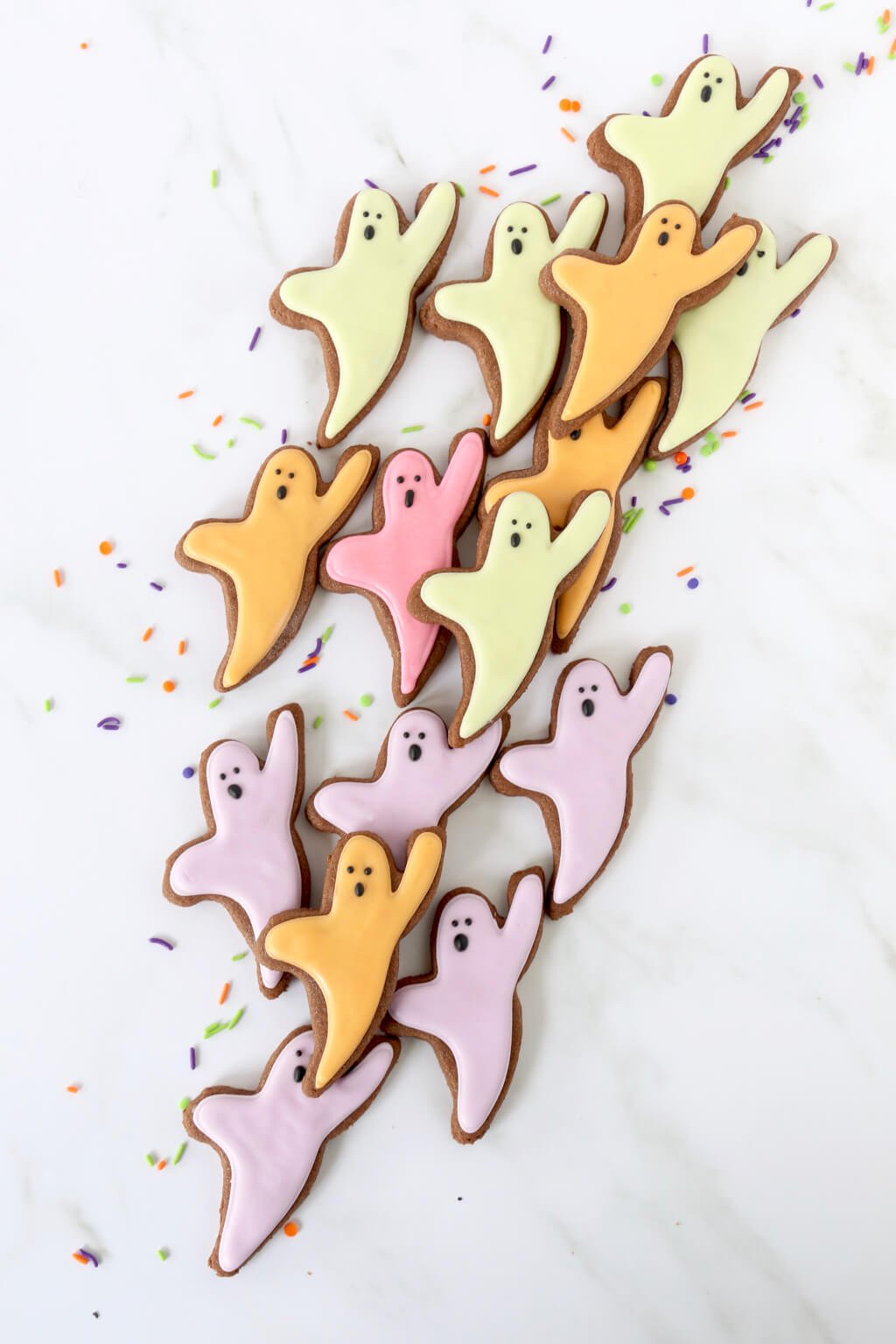 Halloween Vanilla Funfetti Cake
When halloween rolls around there is loads of candy and sweets, but there is nothing better than a perfect cake centerpiece.  This Halloween Vanilla Bean Funfetti Cake is just that.  Perfect layers of vanilla cake loaded with colorful sprinkles, smooth buttercream icing and decorated for a spooky night!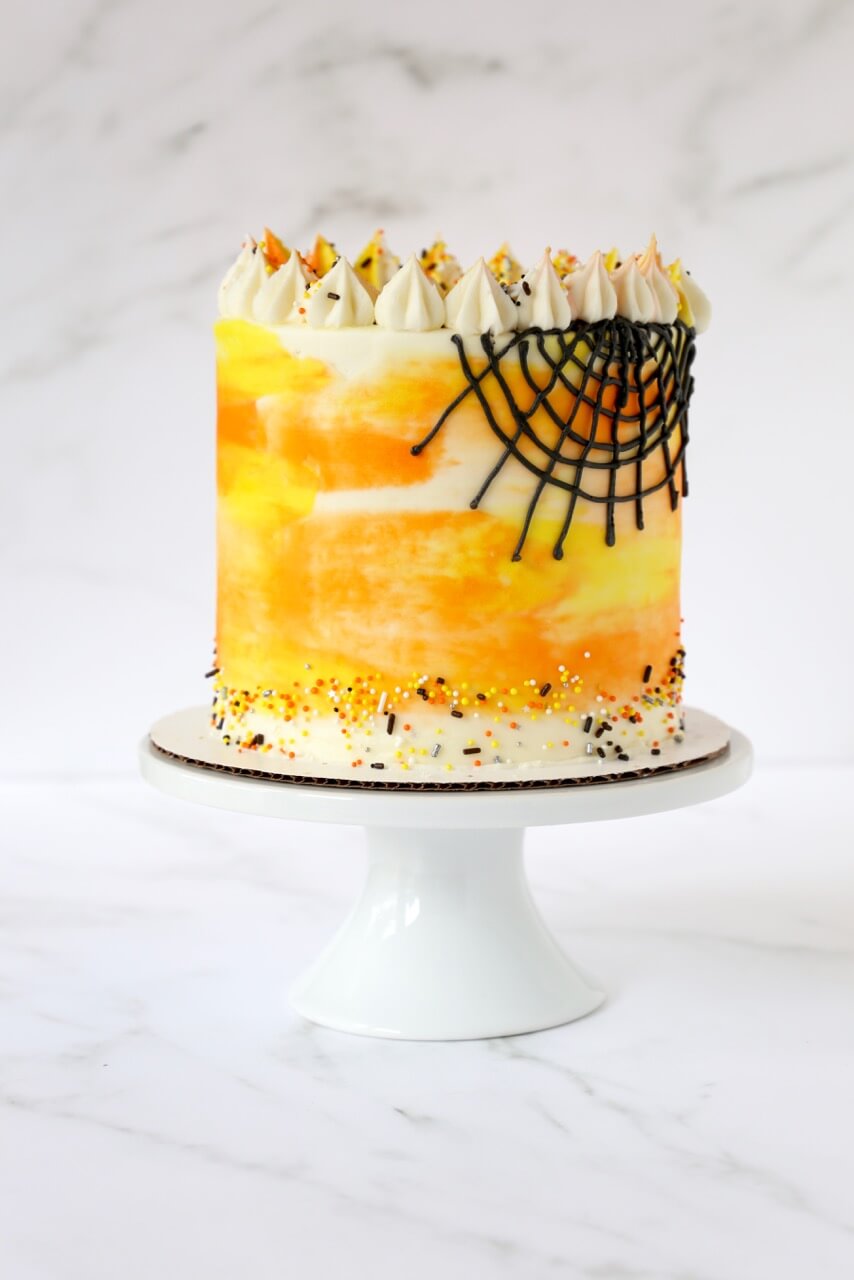 Spiced Shortbread Pumpkin Cookies
Spiced shortbread cookies shaped into pumpkins, glazed and ready for fall.  My all time favorite cookie for all seasons is decorated shortbread cookies.  Whether you are wanting an elegant tables-cape or a kid friendly party favor, shortbread cookies are made for every occasion and holiday.  These are the perfect cookies that will decorate your table and fill your belly with joy.
Triple Chocolate Cocoa Puff Treats
Halloween treats that don't have to scare you out of the kitchen, Triple Chocolate Cocoa Puff Treats are ooey and gooey.  These bars are loaded with Cocoa Puff Cereal, marshmallows, chocolate and dipped in chocolate for three times the fun!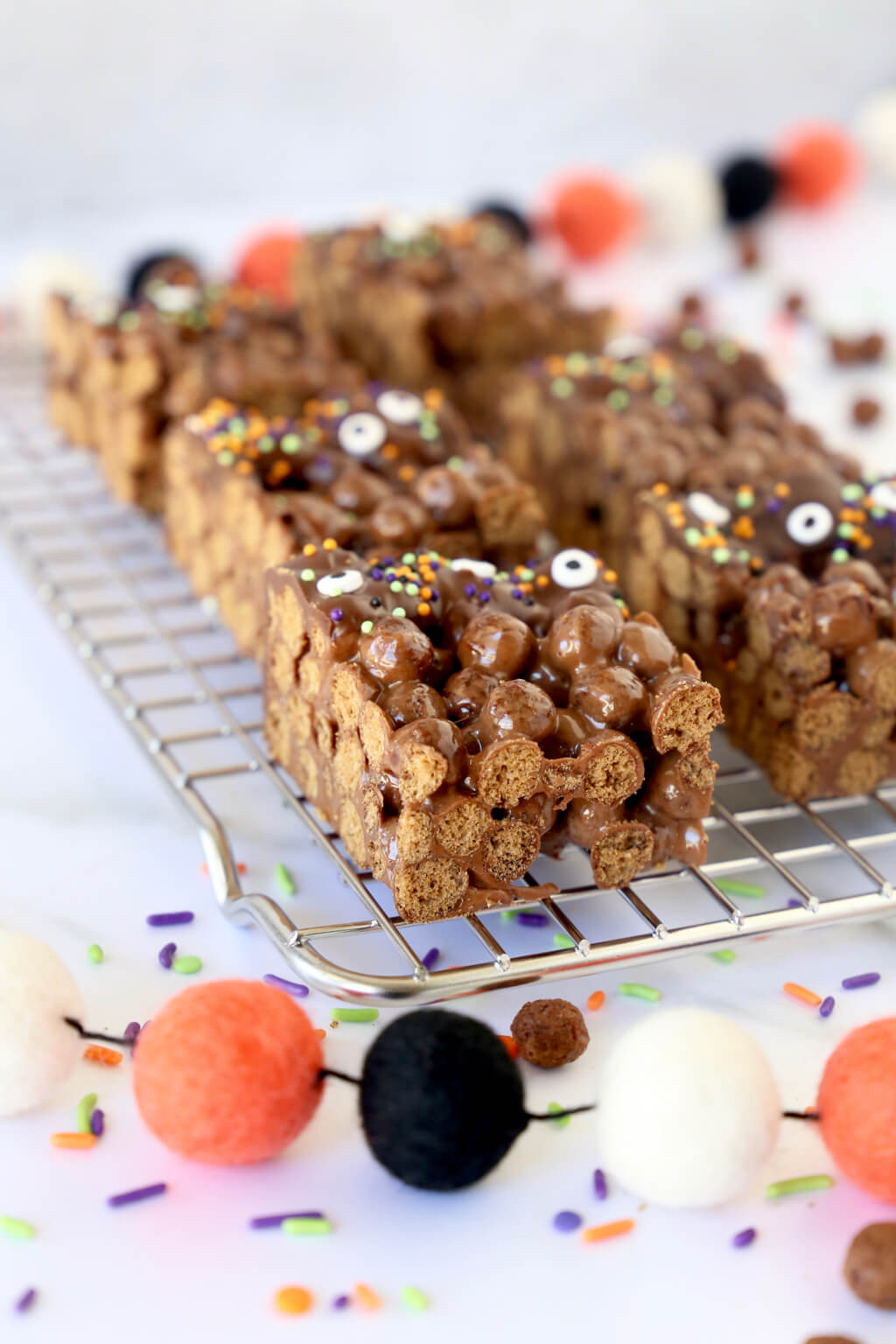 Have a happy and spooktacular Halloween!